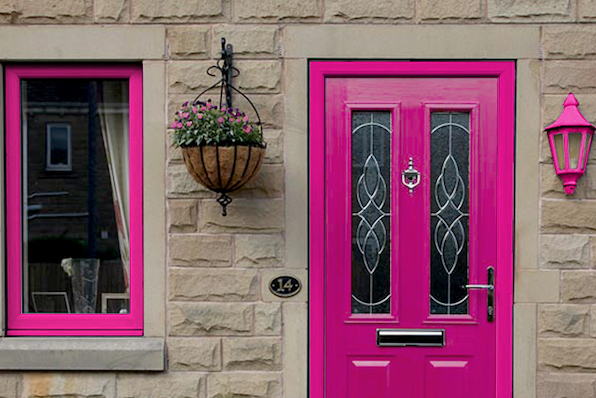 3rd March 2022
TURNING KIRKLEES PINK FOR EDEN'S ARMY
Join us to raise money for lifesaving treatment
Young Huddersfield girl Eden has been fighting Stage 4 neuroblastoma cancer since being diagnosed in April last year. Today she turns 7 years old and we are joining thousands of Huddersfield residents to help turn our town pink and raise money for potentially lifesaving treatment.
Turning Kirklees Pink for Eden's Army
Eden has already gone through intensive treatment and faces a long road ahead with high dose chemotherapy, radiotherapy and immunotherapy to complete her frontline treatment.
However, Eden's family are fundraising with the hope that, if eligible, Eden can access the Bivalent Vaccine Trial in New York once her frontline treatment has been completed.
All through the 14 rounds of chemo and endless tests and scans, Eden has kept her smile and sense of fun despite the drugs making her extremely sick. She always maintains her impeccable manners and politeness even when she is feeling very poorly. Her strength and bravery are truly incredible, and she gives strength to everyone around her too," say parents Jen and Lee.
Charity Solving Kids' Cancer states that neuroblastoma returns in almost 50% of children and if this happens, fewer than 1 in 10 will survive. The aim of the vaccine is to trigger a response of the immune system against neuroblastoma by causing the patient's body to create antibodies which will attack the cancer cells. According to The New York cancer centre's website, the purpose of the trial is to find out what dose of a substance within a vaccine can be given safely to children to treat neuroblastoma.
Eden's fundraising page can be found here and if you would like to follow her journey you can find her on Facebook, Twitter or Instagram.
Every bit of support helps, let's all come together for Eden's Army and #BeMoreEden.
Related Blogs
Join us to raise money for lifesaving treatment
REQUEST A QUOTE
To help us get as detailed a picture as possible about your requirements, please complete this form with as much information as you can. The more details you can provide the better!