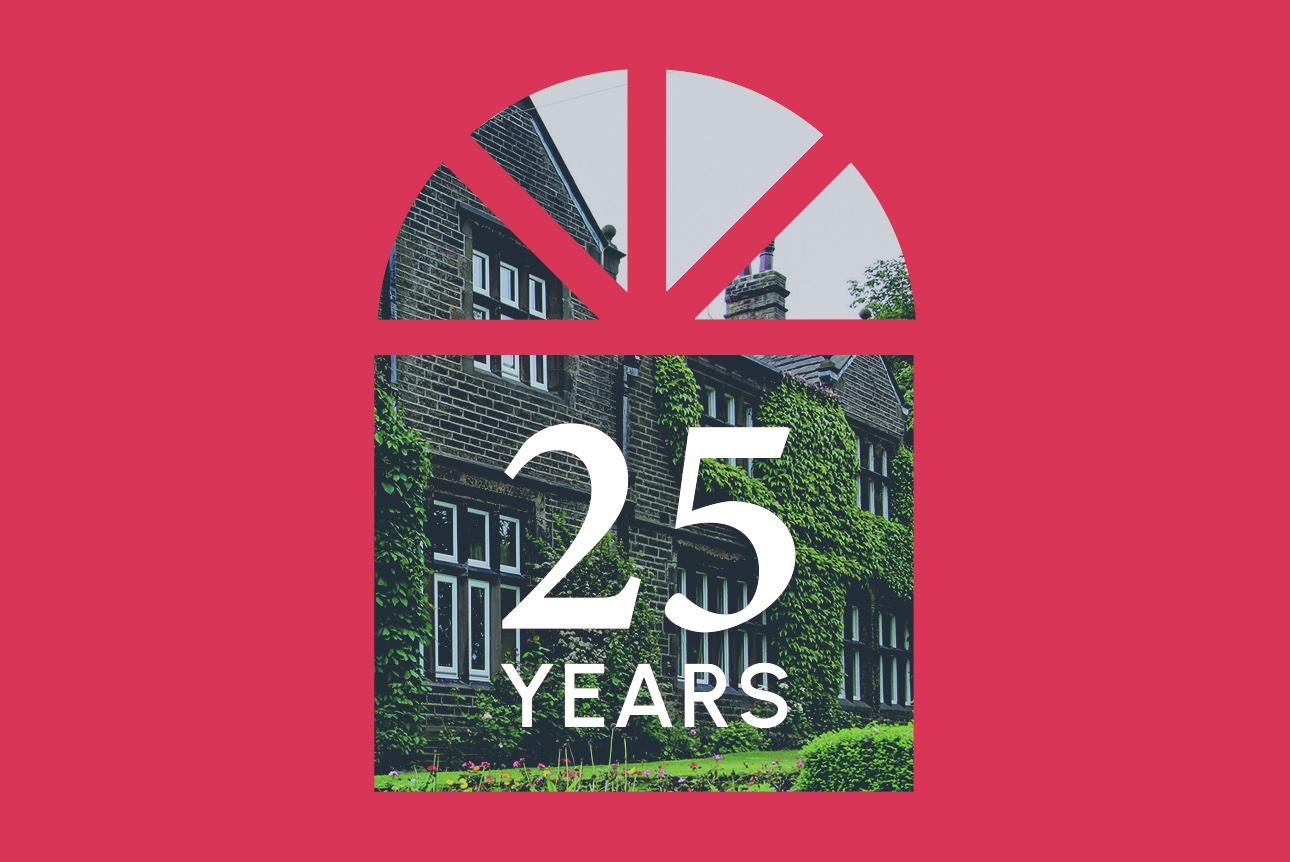 6th June 2023
25 YEARS' EXPERIENCE IN WINDOWS AND DOORS
At the forefront of craftsmanship and customer service
Back then, the double glazing industry didn't have the best of reputations, with many companies offering cut-price deals to win business, with cut-price quality and service to match.
We knew from personal experience in the uPVC windows and doors industry that the only way to make a real success in a competitive marketplace was to focus on three things:
A professional approach to understanding what our customers need

An obsession with quality products and manufacturing

An expert installation process from start to finish
25 years' later, we've built a wealth of experience and played a leading role in driving forward innovation with companies such as Kommerling window and door systems to create products that will last the test of time.
We know that doors and windows are a major investment for people and their properties, which is why we're focused on 'owning' each stage of the process. Once we know what you want, we can then move forward and show you the numerous options in terms of design, finish and functionality.
As we celebrate our first quarter century, we're also launching our new website which will bring even greater functionality to our customers so they can understand the features and benefits of our numerous products:
Over the past 25 years we've also experienced amazing developments in both technology and legislation, such as:
Energy efficient glass - Pilkington K (or similar) is now the benchmark standard

Extra secure locking mechanisms on both windows and doors

The development of ultra strong composite doors with galvanised frames that have the strength of steel but look like wood

Flush sash windows, which bring 21st century glazing and locking technology to both modern and traditional frames

The introduction of foil-wrap coatings which provide a range of colours and wood-effect finishes

April 2002 - the creation of FENSA (fenestration self assessment scheme), the government-backed body which provides certification and governance of our industry.

The introduction, by FENSA, of the window energy rating scheme, grading windows from AA+ to G, with AA+ being the most energy efficient.

In October 2010, new legislation declared that all new windows must have a minimum energy rating of C.
Interestingly, Pilkington K glass, which is now the industry standard for heat-emissive glazing technology, was around a few years before we started. But following the introduction of the energy rating system, this has now become the standard we now specify for our windows and doors.
In the past 25 years we've seen enormous changes in this industry, with advances in both technology and design. This means that customers no longer have to opt for just plain white frames, but can choose from a range of colours and finishes.
The development of flush sash windows is an exciting innovation that's a real game changer in terms of being able to make window frames in a wide range of designs, and colours. It's fantastic for heritage properties where you want to retain traditional aesthetics but have all the 21st century benefits of energy efficient glass and super-secure locking mechanisms.
Richard Pogson
Lockwood Windows founder
While we can't predict the future we can see a few trends emerging over the next few years, such as:
Growing demand for flush sash windows, and their greater use in heritage properties, not just contemporary ones.

Further advances in uPVC foil-wrap colours and finishes to improve their resilience and fade-resistant qualities.

An even bigger push towards energy efficiency through use of state of the art heat emissive glazing technology.

Continued demand for bi-fold and sliding doors and ultra slim aluminium framed floor to ceiling windows and doors.
As a family-run business, we remain committed to providing every customer with outstanding levels of service, and an unrivalled range of products.
But, the website is only part of the personal, expert approach we offer our customers. Nothing beats a face to face conversation with a member of our team who can guide you through the myriad of possibilities.
So, if you're planning on making an investment in windows and doors, why not come and see us for an informal chat at our showroom. Feel free to drop in or call us on 01484 519677 to make an appointment.
Related Blogs
At the forefront of craftsmanship and customer service