SECURITY
Secure by design.
Investing in new windows and doors is not just about enhancing the look of your property, but also about improving your security.
This is why we offer the Kommerling 070, C70 and Flush Sash uPVC window frame systems which combines high levels of energy efficiency with outstanding security.
Whether it's doors, windows, bi-fold doors, French windows or a conservatory, the Kommerling frame system brings high levels of security thanks to its multi-point locking systems, shoot bolts and internal beading.
Our commitment to the Kommerling system is driven by our ambition to offer Lockwood Windows customers an outstanding product made to exacting standards. Our investment in new products, tooling and design software is also part of our long term endorsement of the Kommerling range.
We never forget that new windows and doors are a major investment in your property, which is why it's worth investing in the best.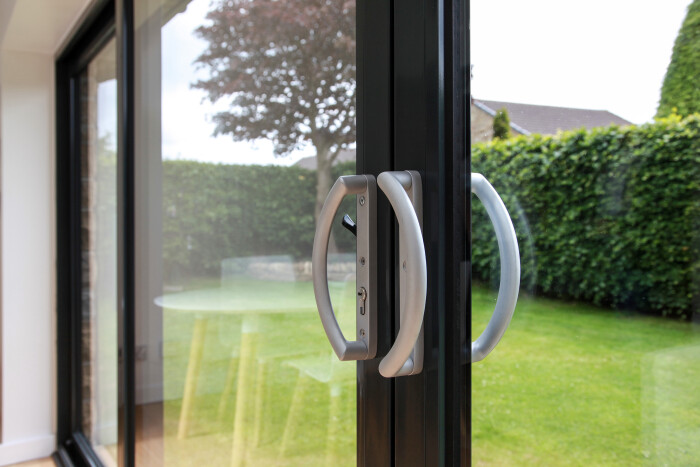 TRADE
Supporting Yorkshire housebuilders
Ever since we started back in 1997, we've been supporting trade customers and housebuilders with the same quality products and level of service enjoyed by our residential customers.
By choosing Lockwood, we can offer you either a supply only or supply and installation service, and work to short lead times, where needed. We can also deliver your windows and doors on-site.
As with our residential customers, our trade supply windows and doors have the same high standards of frame manufacture, glazing technology and locking mechanisms - whether it's a single property build or a whole housing development.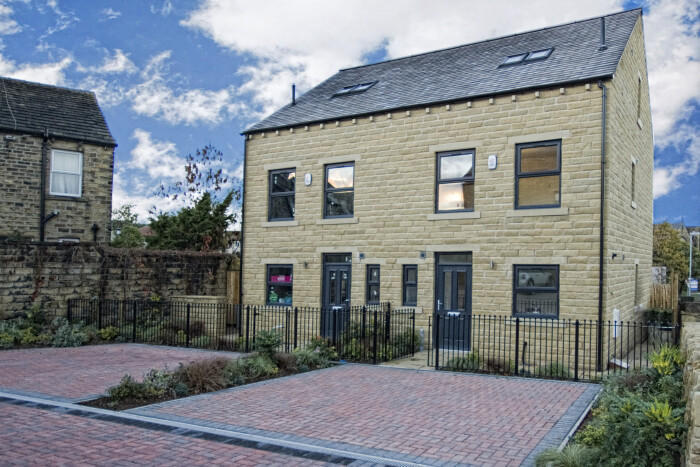 ENERGY
Saving energy. Saving money.
With energy costs increasingly on all our minds it makes sense to invest in windows that play a key part in the energy efficiency of your property.
All new and replacement glazed doors or windows have to use Pilkington KS Glass or similar low 'e' (for emissivity) glass. Low emissivity coated glass reflects heat back into the room, whilst also letting in free heat from the sun - this is known as passive solar gain. Pilkington KS Glass helps windows and doors achieve high energy ratings in order to comply with Building Regulations Part 1.
The reason for this is that the British Fenestration Rating Council (BFRC), in association with the British glazing industry, created an energy efficiency rating system, ranked from A-G to help consumers know the exact energy efficiency performance of their windows, with A being the highest performing and G being the lowest.
The BFRC provides third party certification on all uPVC and aluminium windows and doors manufactured in the UK. This enables consumers to have complete clarity on the energy performance of the windows and doors they are buying.
In order to achieve even a 'C' energy rating, many window companies use a uPVC system which achieves the basic energy rating performance but falls down on the level of security.
Pilkington Energikare
This product is an energy efficient double glazing unit from Pilkington which, when installed in good quality window frames, helps achieve the requirements of the Energy Saving Trust. This has enabled Pilkington Energikare to receive Energy Saving Recommended status as an energy saving product.
FAQS
Where is Lockwood Windows based?
We're based in Huddersfield, West Yorkshire but we can manufacture, supply and install products for domestic and trade customers throughout the region.
What products do you supply?
We manufacture, supply and install the full range of windows and doors in uPVC, aluminium and composite, as well as conservatories. Our extensive range of products includes patio doors, bi-fold doors, sliding doors, stable doors, composite doors, French windows, sash windows, tilt and turn windows and casement windows.
We also offer the full spectrum of accessories including door knockers, door handles, letter plates, door numbers, hinges, thumb turns, window handles, escutcheons and door pulls.
What is the difference between PVCu / UPVC windows and aluminium windows?
There are many differences, but these are the key ones:
uPVC has a high thermal resistance, providing protection for your home from the external elements

Aluminium has poor thermal resistance, making it less energy efficient

Although aluminium is resilient, it can bend and dent. Fully reinforced uPVC is tougher and more resilient, and therefore lasts longer

uPVC is a great insulator for both energy and sound.
What is FENSA?
FENSA, known as the Fenestration Self Assessment Scheme, is the government-authorised scheme that monitors building regulation compliance for replacement windows and doors. As a FENSA-registered business, we're regularly assessed to ensure we maintain the highest standards.
What security features do Lockwood windows and doors have?
We want you to have the most secure windows and doors as possible, which is why we offer customers either the Kommerling 070 or C70 frame system, both of which provide outstanding levels of security. See more information at the top of this page.
Will I save money on my energy bills by fitting new windows and doors?
Almost certainly. Old windows and doors are not only less secure, but they're poor at retaining energy. All our windows and doors are specified with Kommerling frames which are extremely robust and durable, and come with energy-efficient Pilkington KS glass which is designed to retain heat generated from the sun.
What colours can I specify for my windows and doors?
We can now offer 12 colours or uPVC windows and doors, and 24 colours for composite doors. You can see the colours available by clicking the links below:
Why should I invest in a composite door?
By choosing a composite door from Lockwood Windows you'll be investing in a premium quality product that offers outstanding strength and durability, as well as a range of design styles for both traditional and contemporary homes. This is why we recommend composite doors to our customers:
They have a solid hardwood timber core combined with thermo plastic skins  - this makes them extra strong and highly resilient against wear and tear from the elements.

The Kommerling galvanised steel reinforced profiles and Astral S locking mechanism make them one of the most secure doors available.

We can offer them in traditional, contemporary, French and stable doors. 
To find out more about composite doors click here.
Why are the doors supplied by Lockwood Windows bespoke?
No two homes are the same, which is why we want to give our customers a bespoke experience so they can choose doors and windows that make a harmonious addition to their home. 
Not only can you select the design style and colour but we can also make bespoke frames to fit arches and round sections, as well as create integrated frames with side and top lights. Our doors are designed to bring both style and security to your home, whatever style you choose.
Do I need planning permission to build a conservatory?
As long as your plans meet certain conditions, you do not need planning permission.  This is because conservatories are classified as permitted developments.
Visit the Government's Planning Portal here to find out more.
What accessories do you offer, for both windows and doors?
To ensure you have all the right finishing touches, we've pulled together a wide selection of accessories in both traditional and contemporary styles. Download our brochure for more details.
Why should I choose Lockwood Windows to supply my new windows, doors and conservatory?
First off all, we have a wealth of experience. We started business in 1997 and since then have helped thousands of customers achieve the look they want with quality windows and doors that last the test of time.
Here are some other good reasons to choose us:
We are on the MWCIA Top 100 Registered company list.

We are registered with FENSA, the BFRC, TrustMark and BuildCheck.

All products we use are CE marked for quality assurance.
Who is responsible for obtaining a Building Control Certificate?
Where a FENSA certificate is not applicable, a Building Control Certificate is needed. It's the responsibility of the homeowner, builder or developer to obtain a Building Control Certificate (for example, in the case of listed or commercial buildings, or extensions).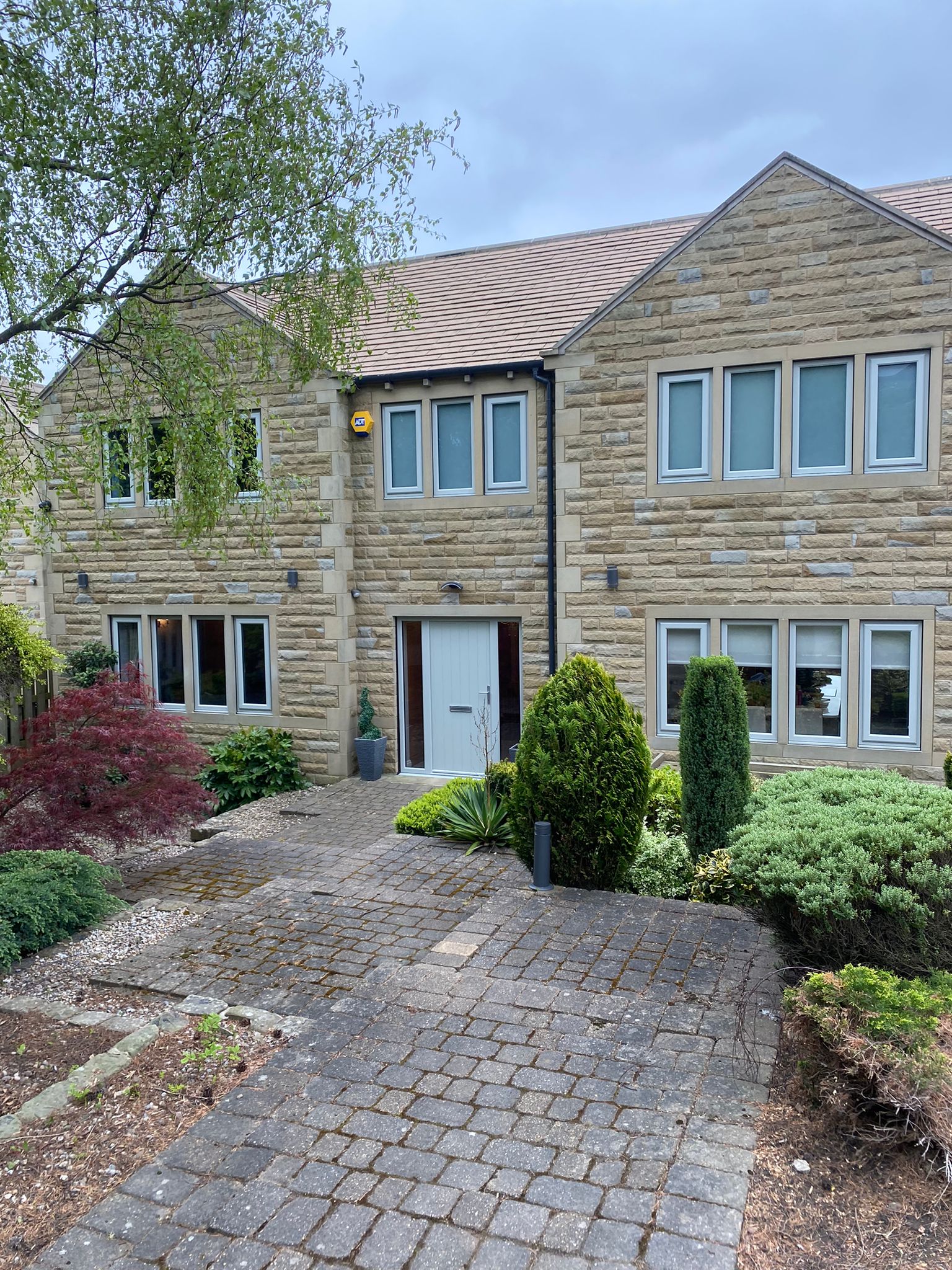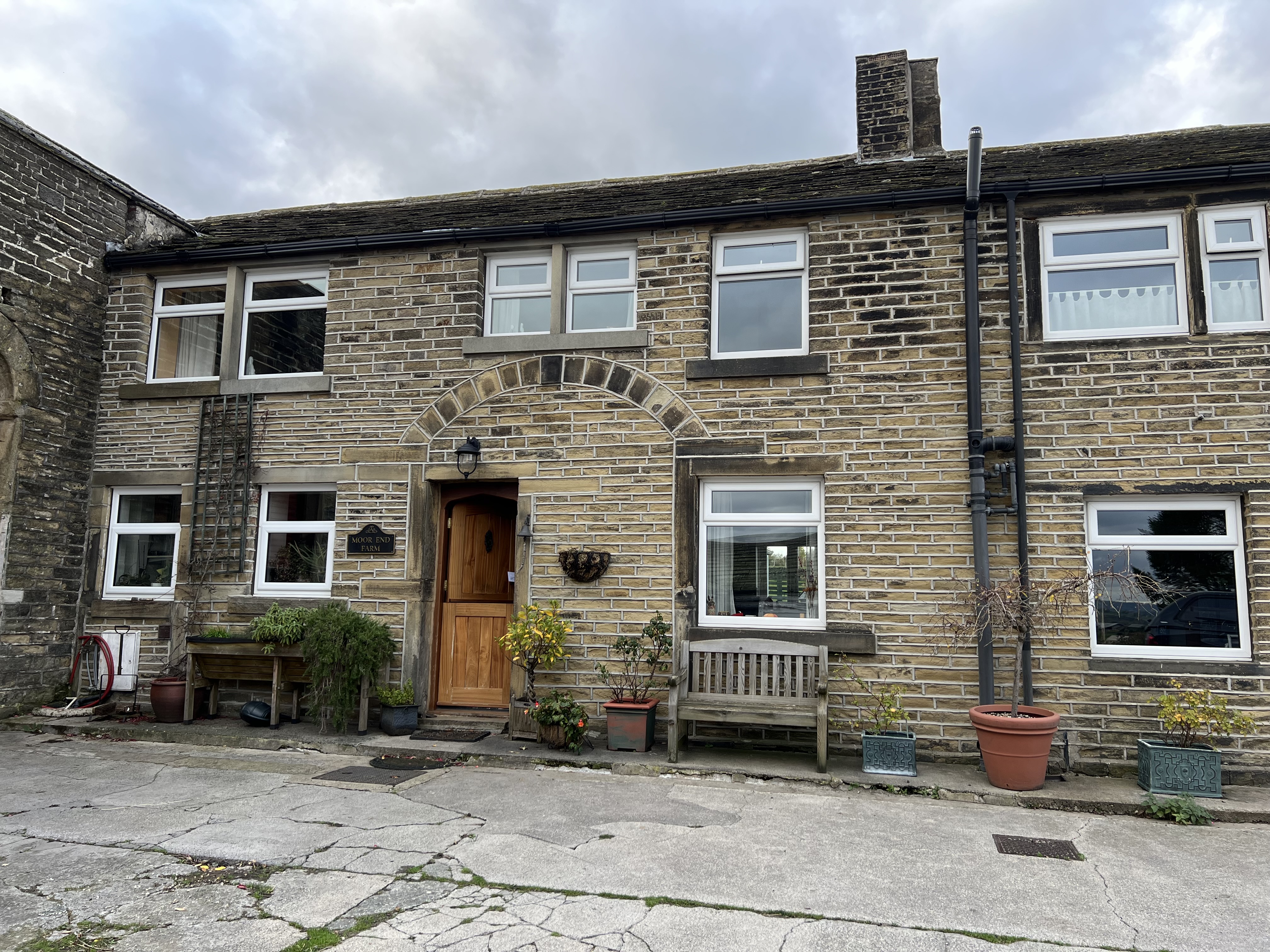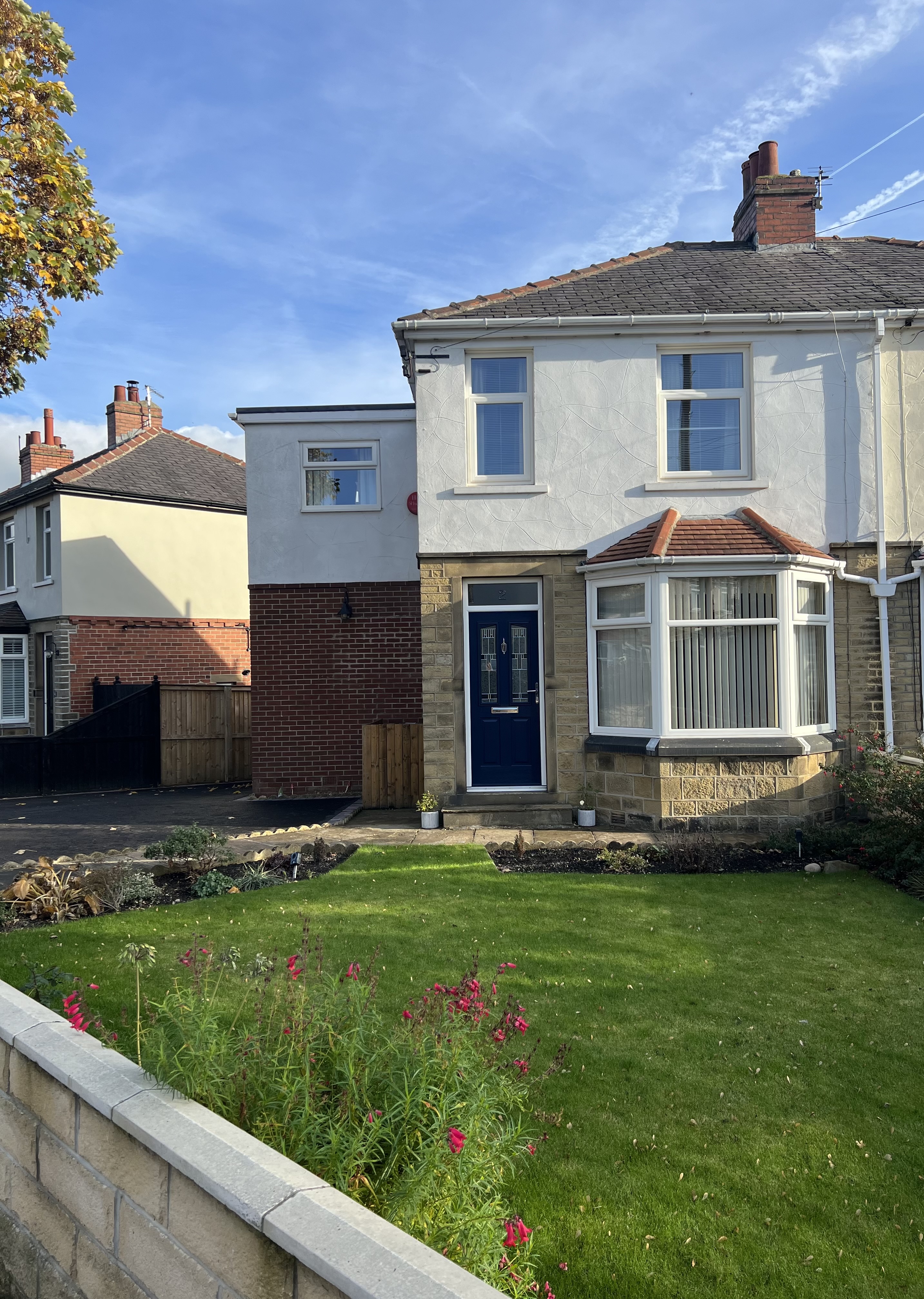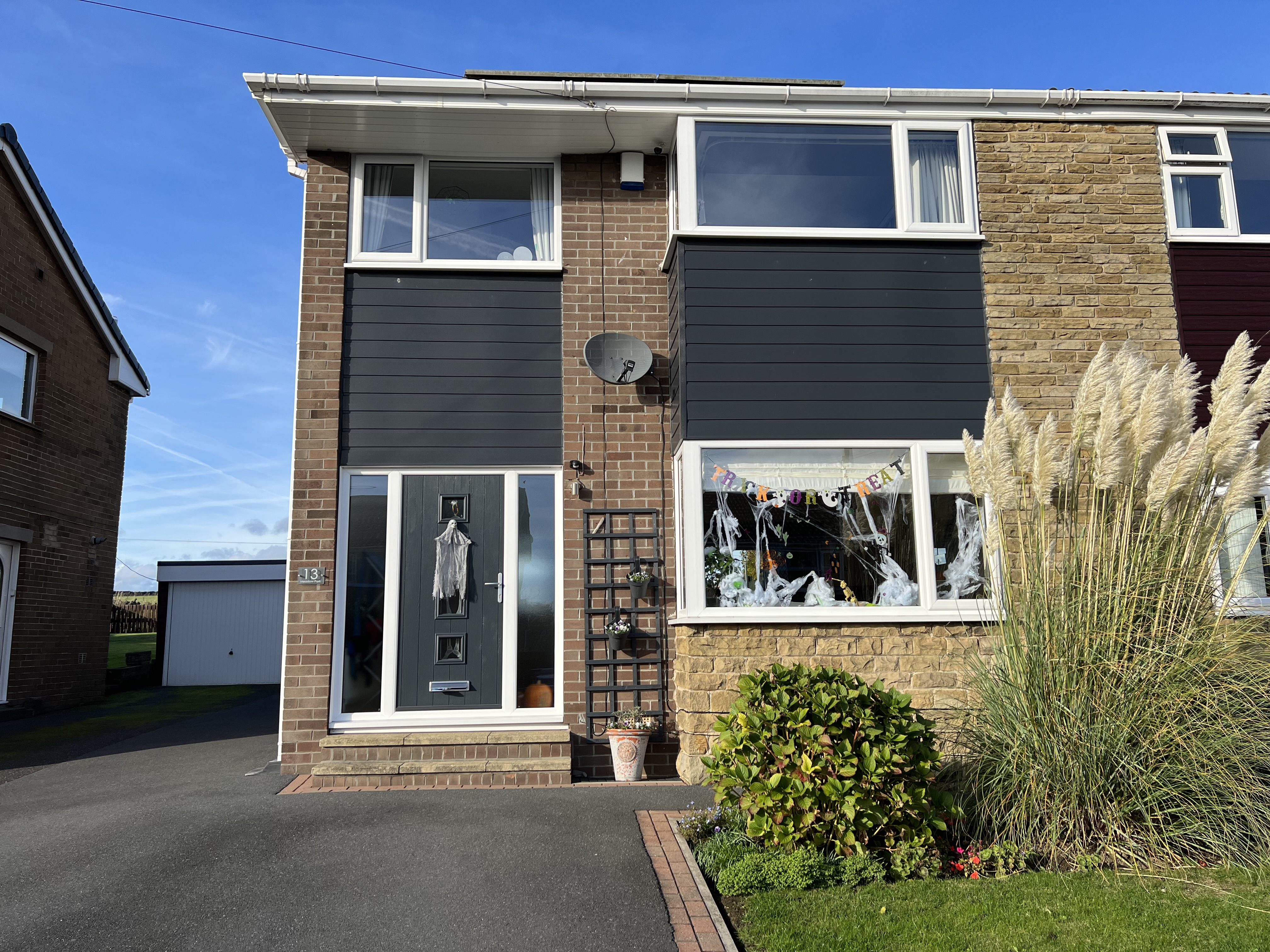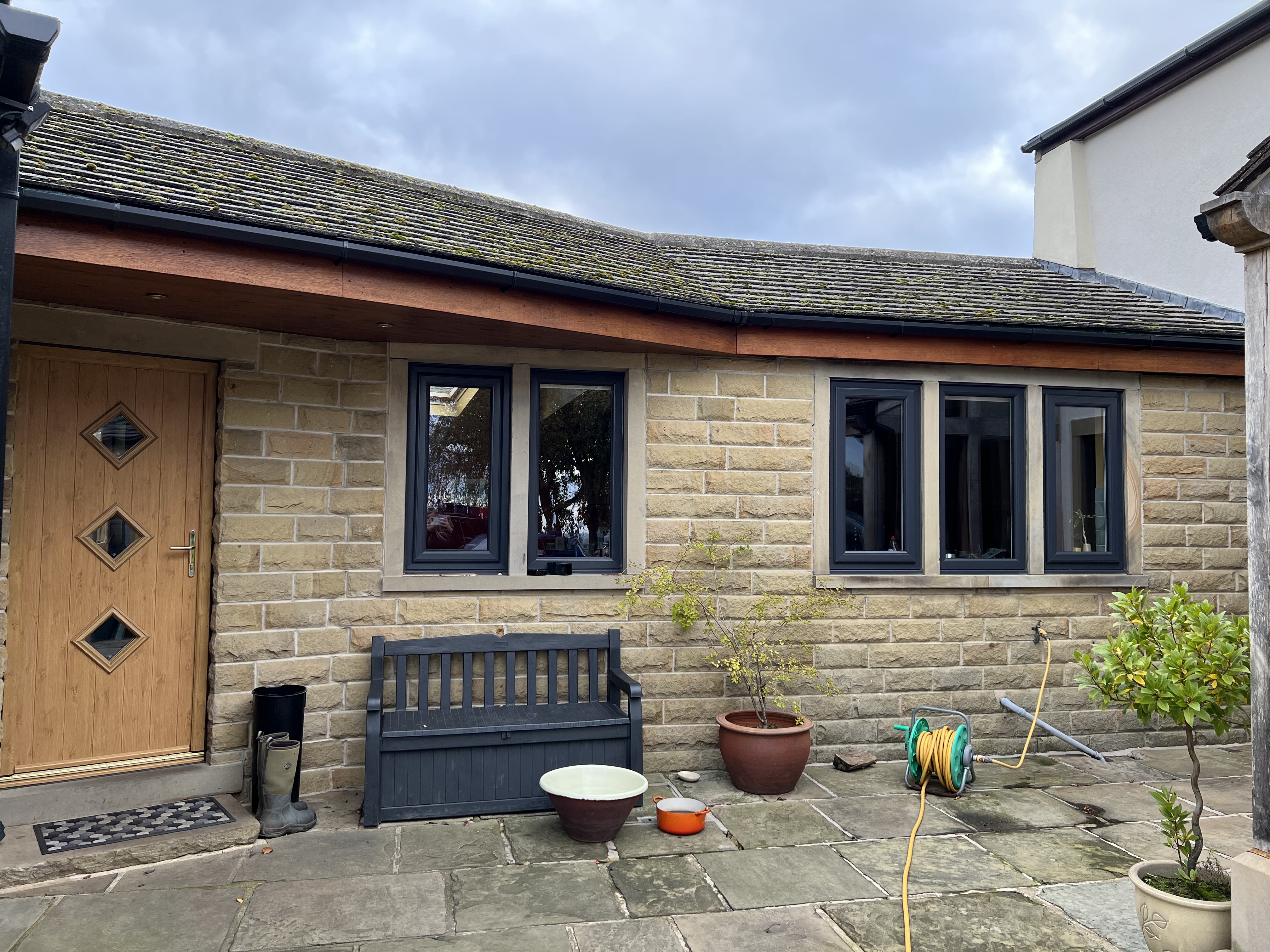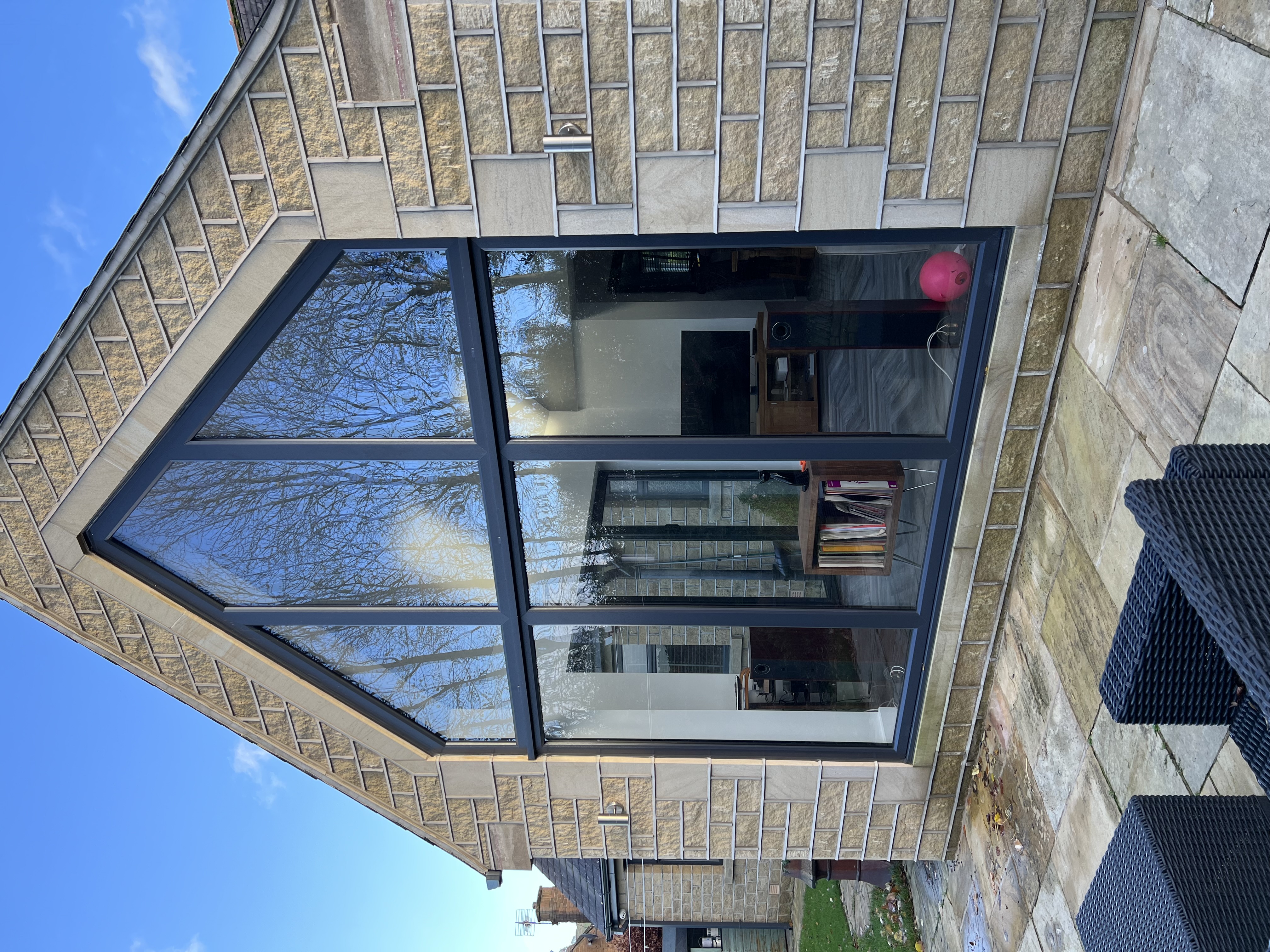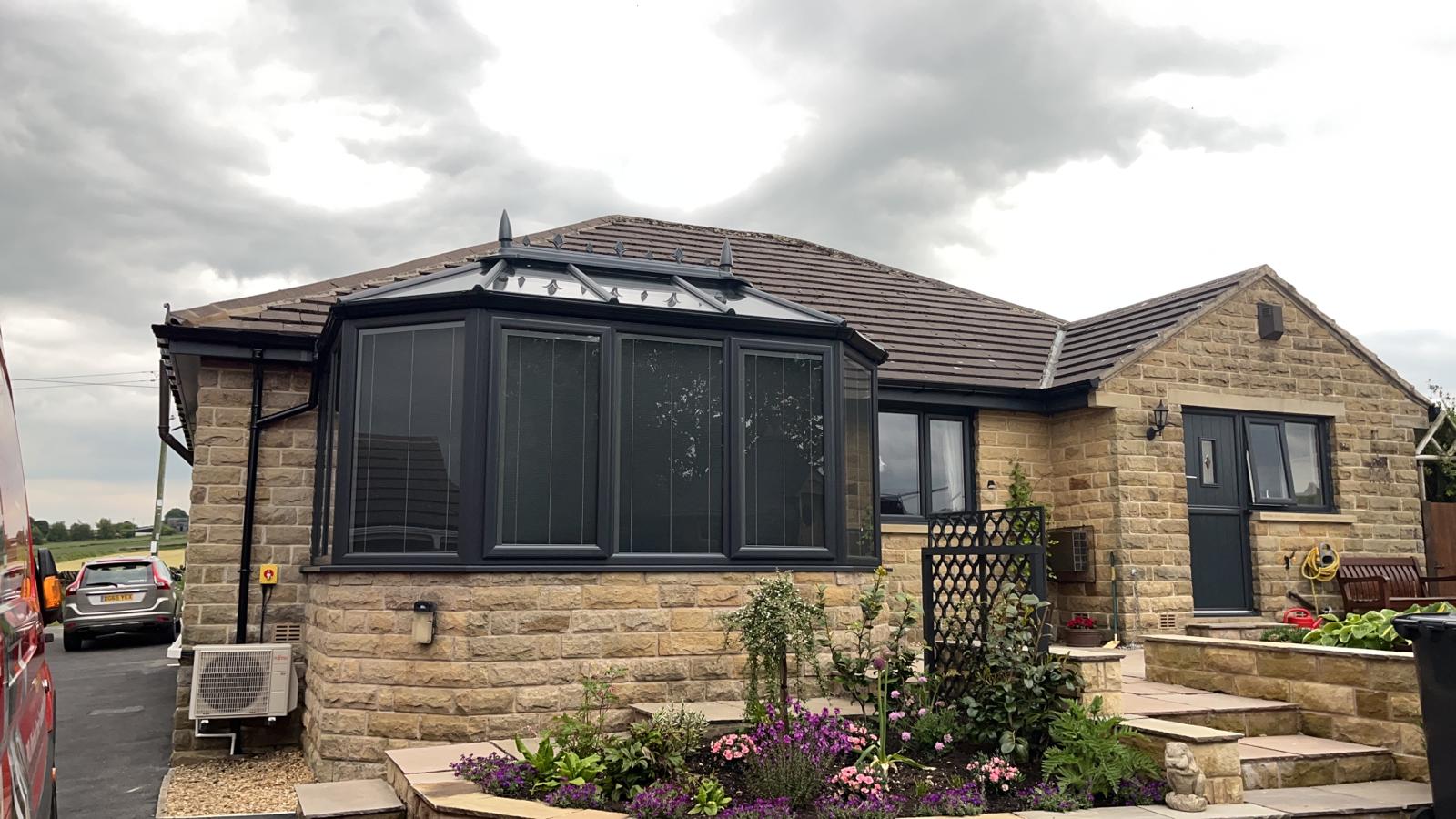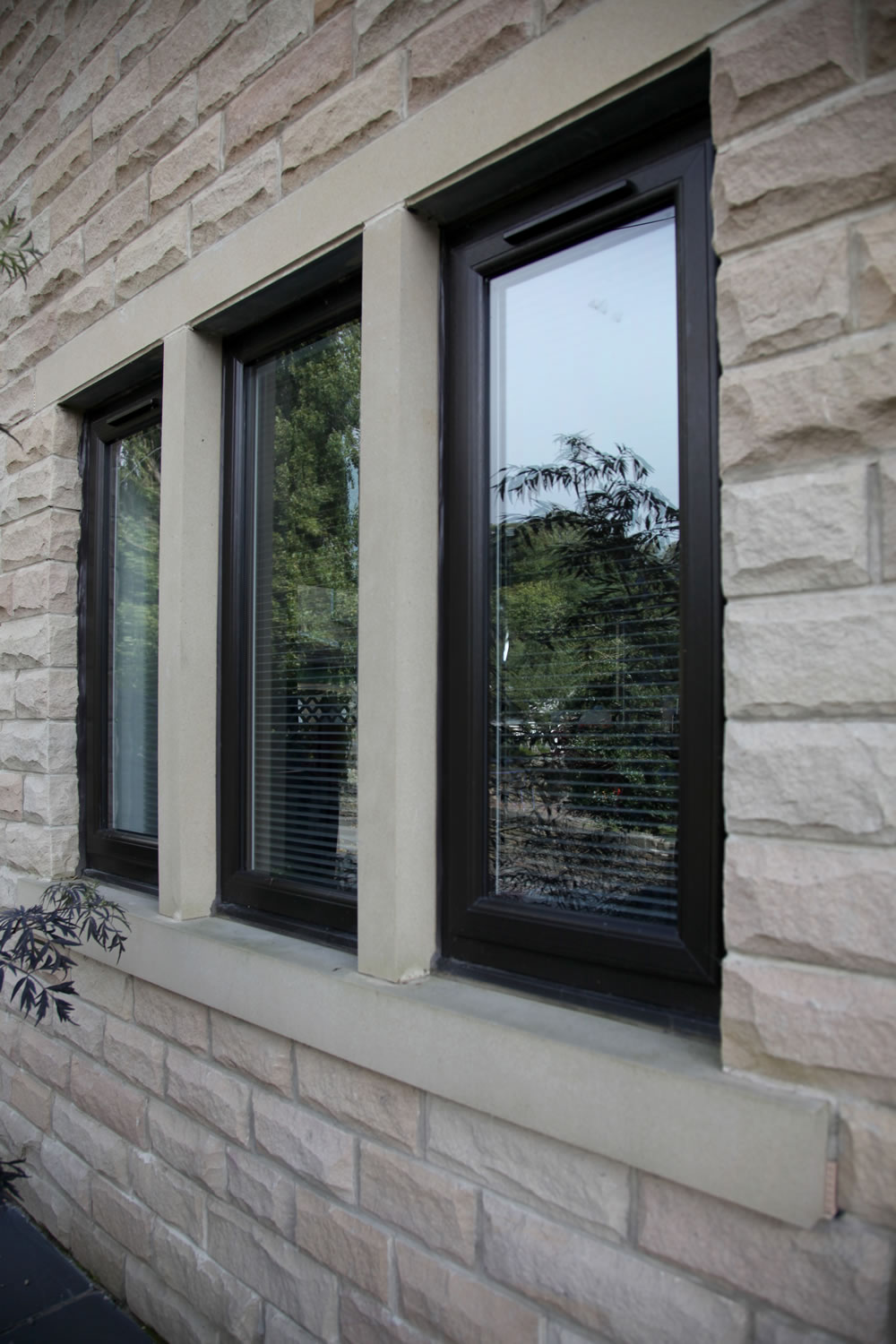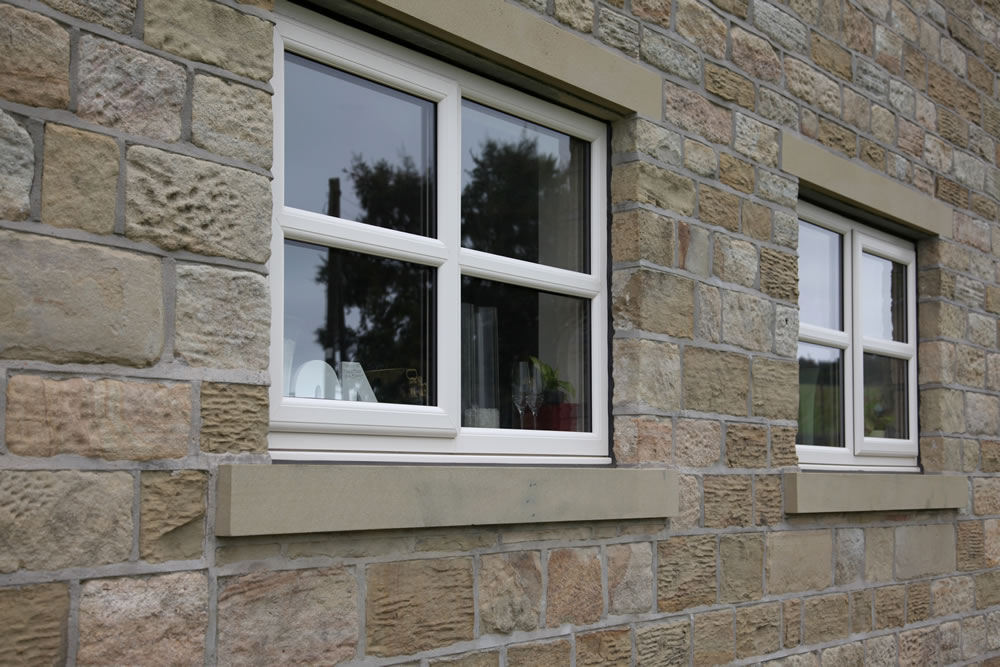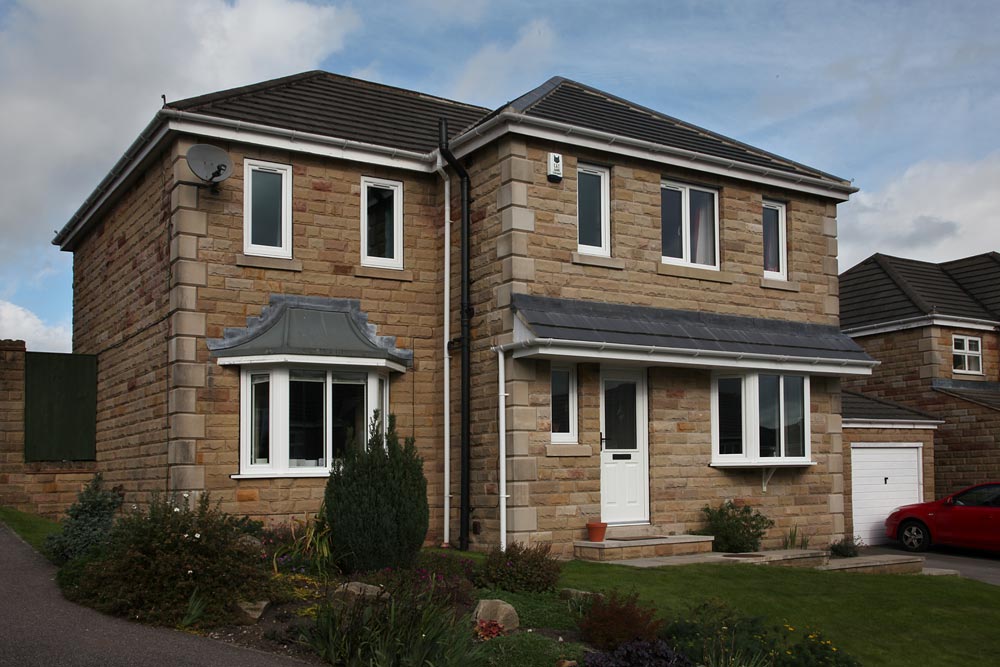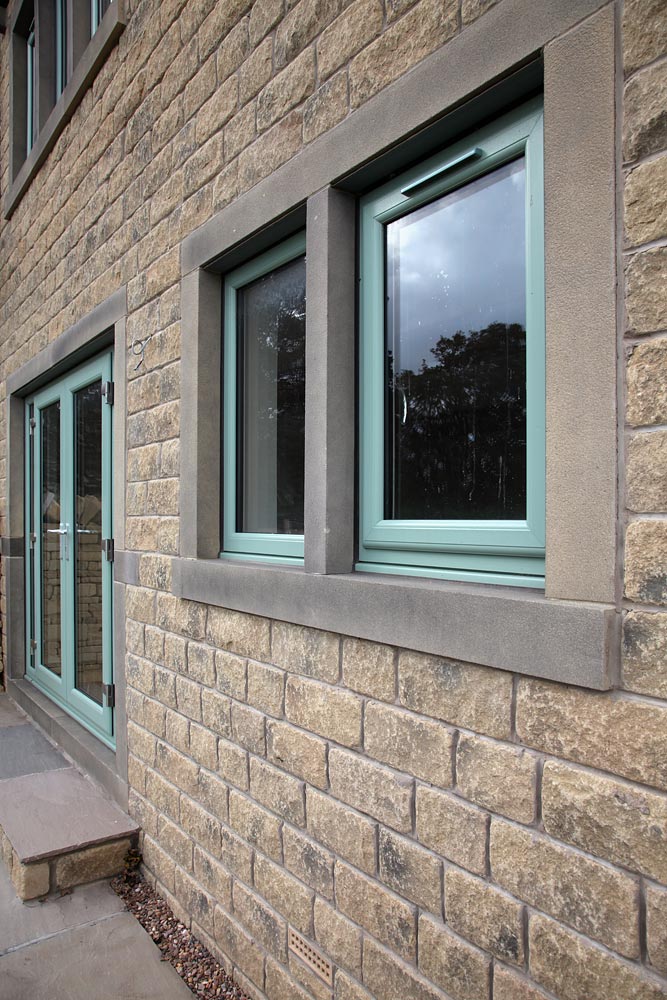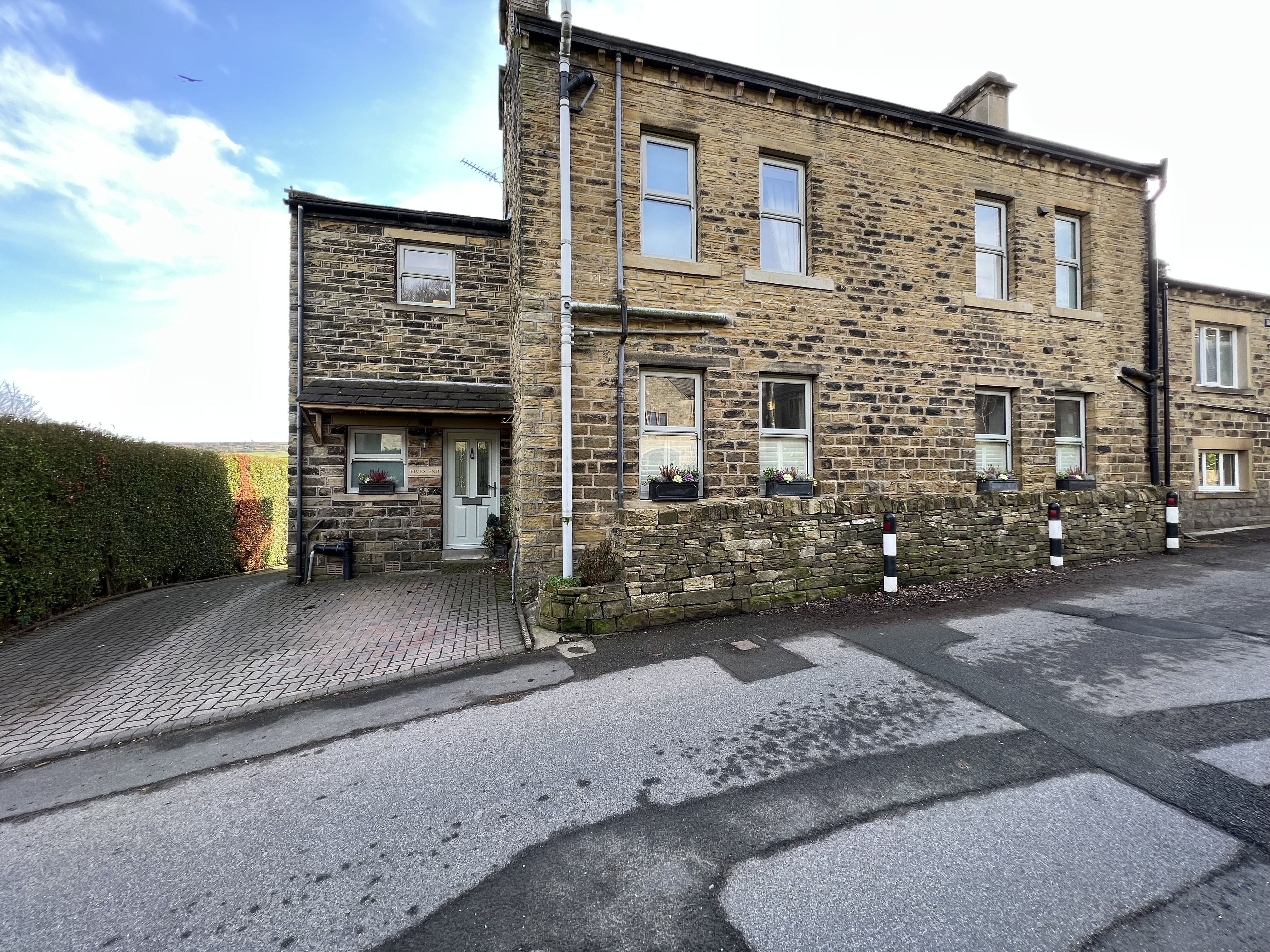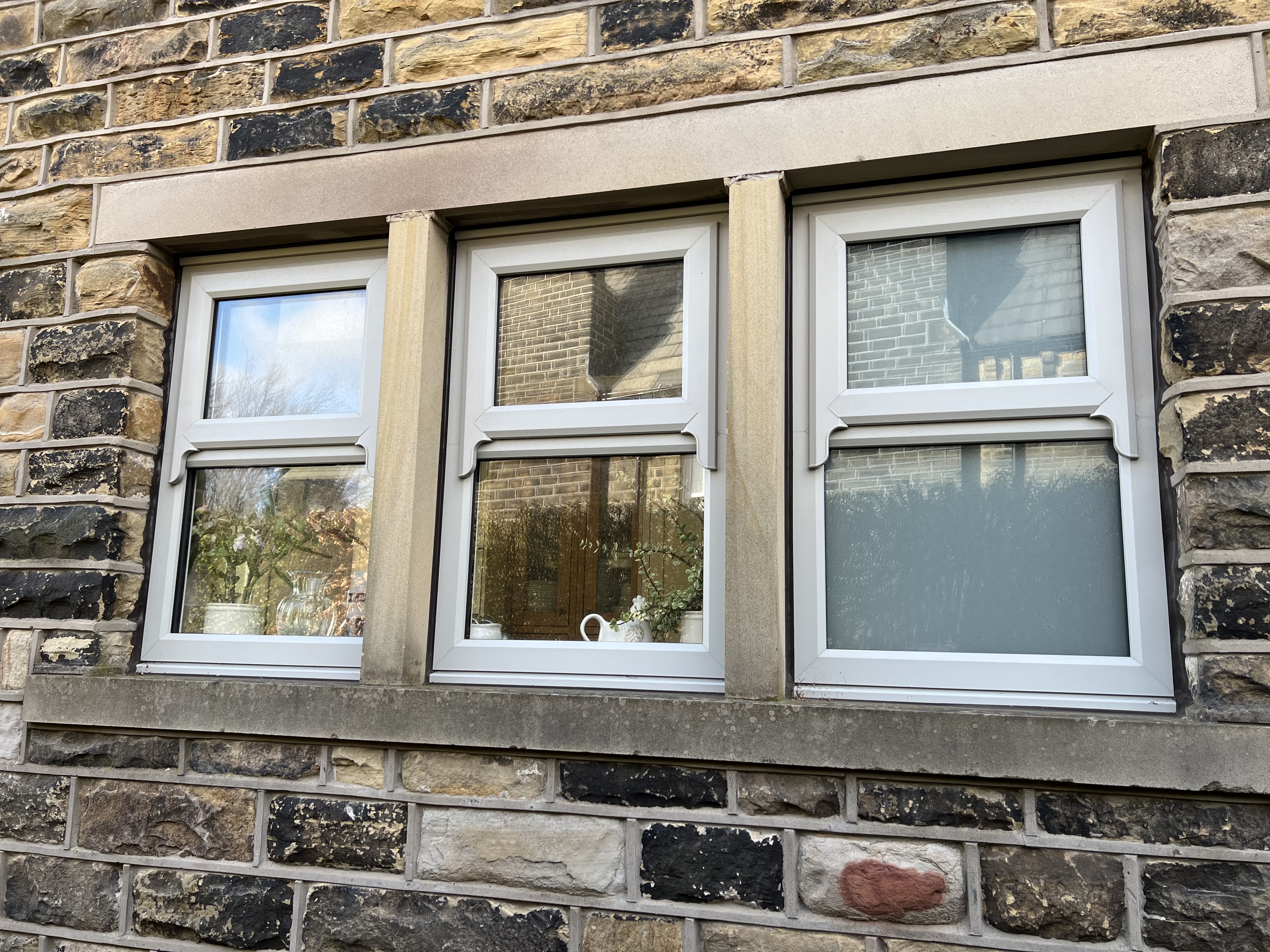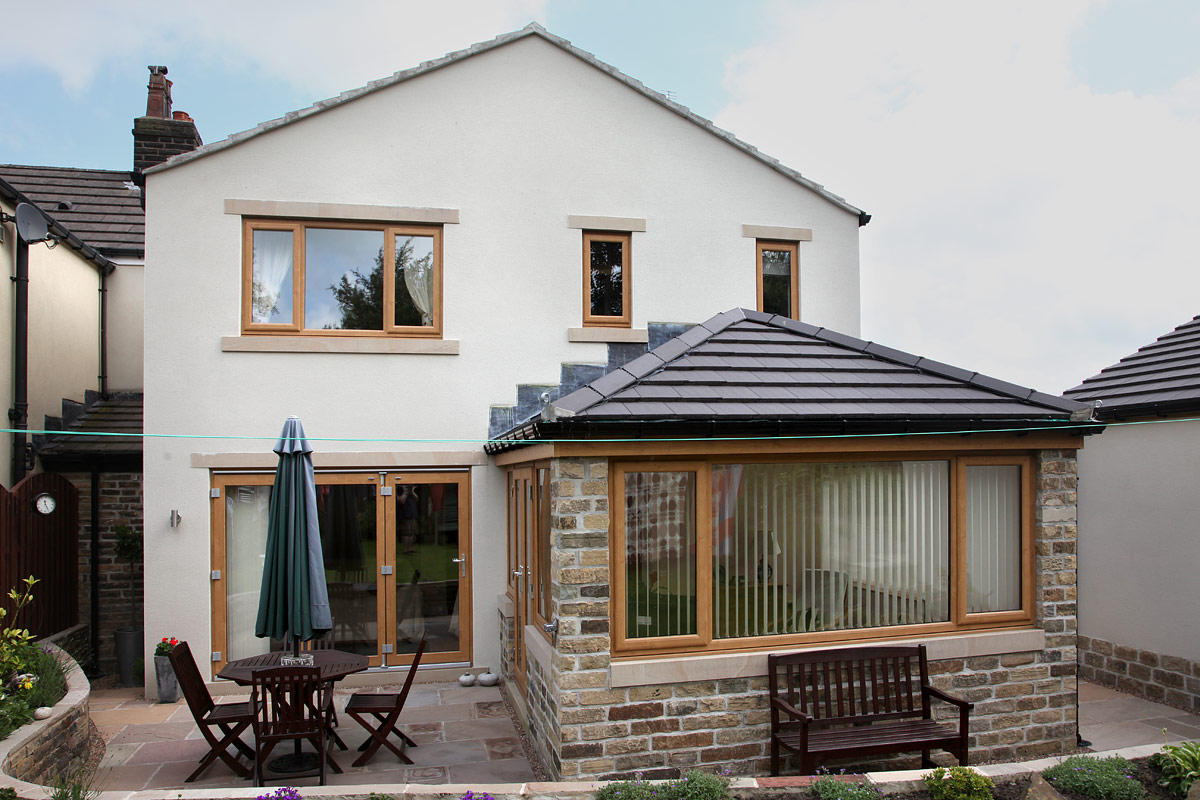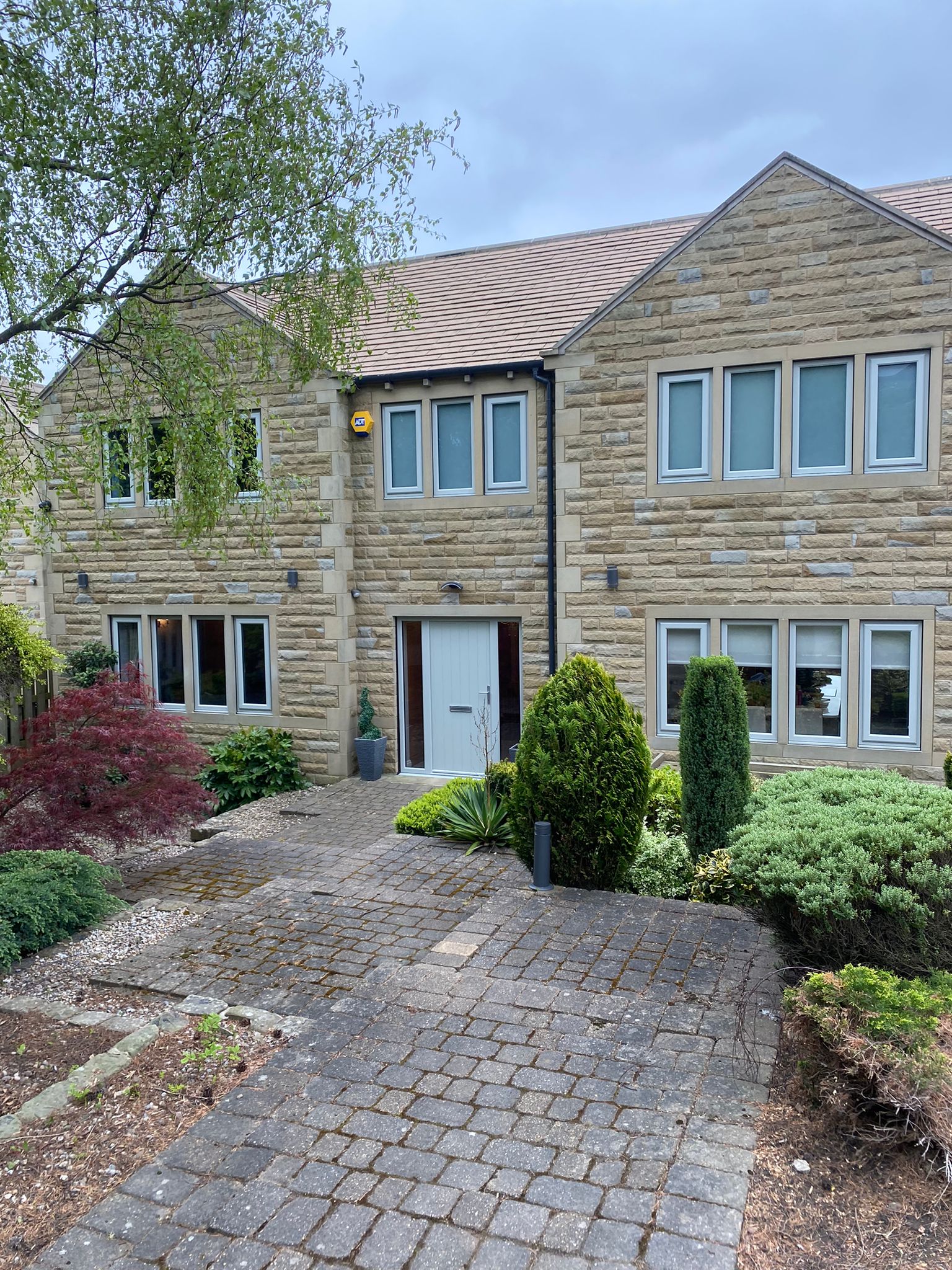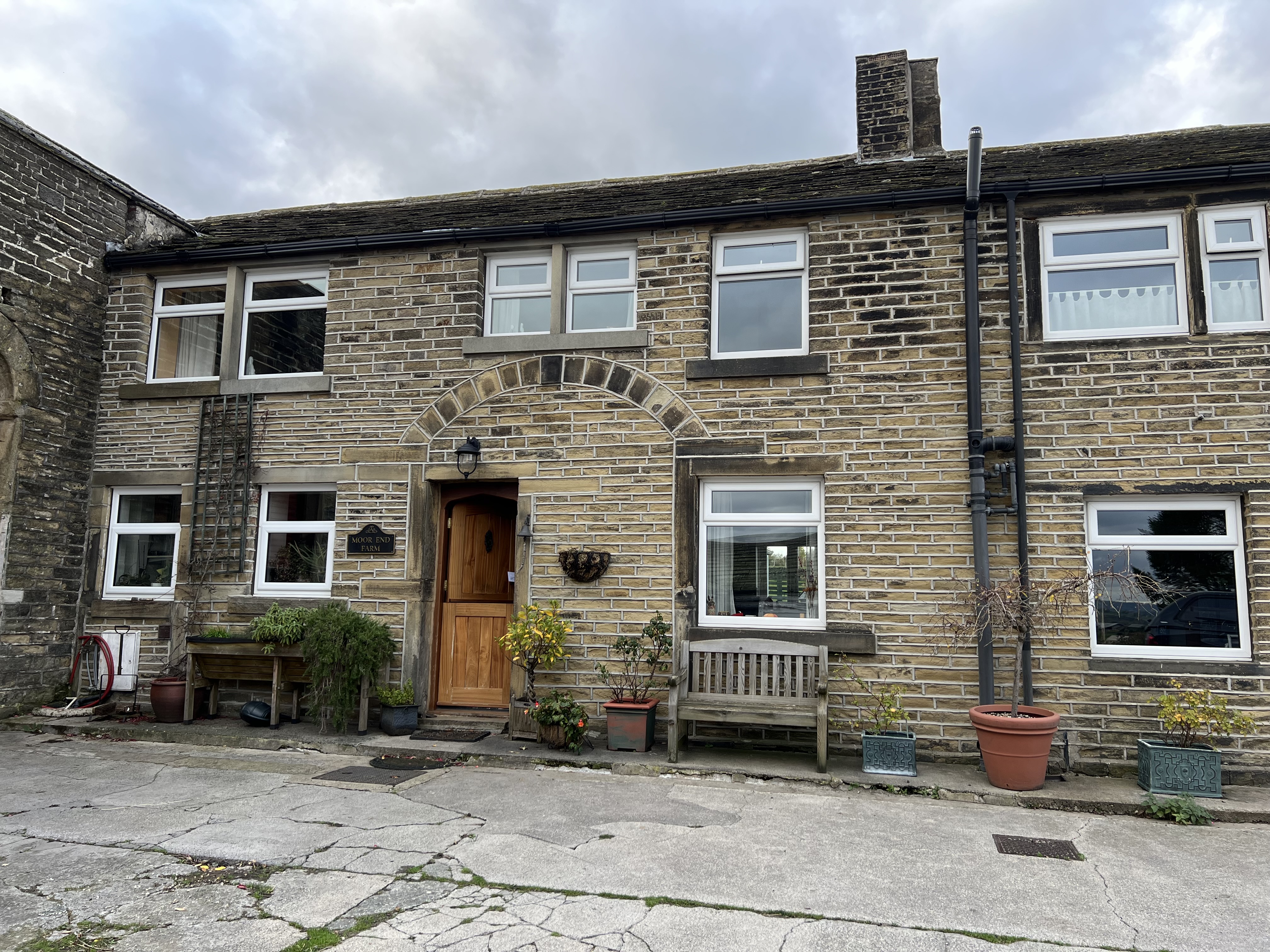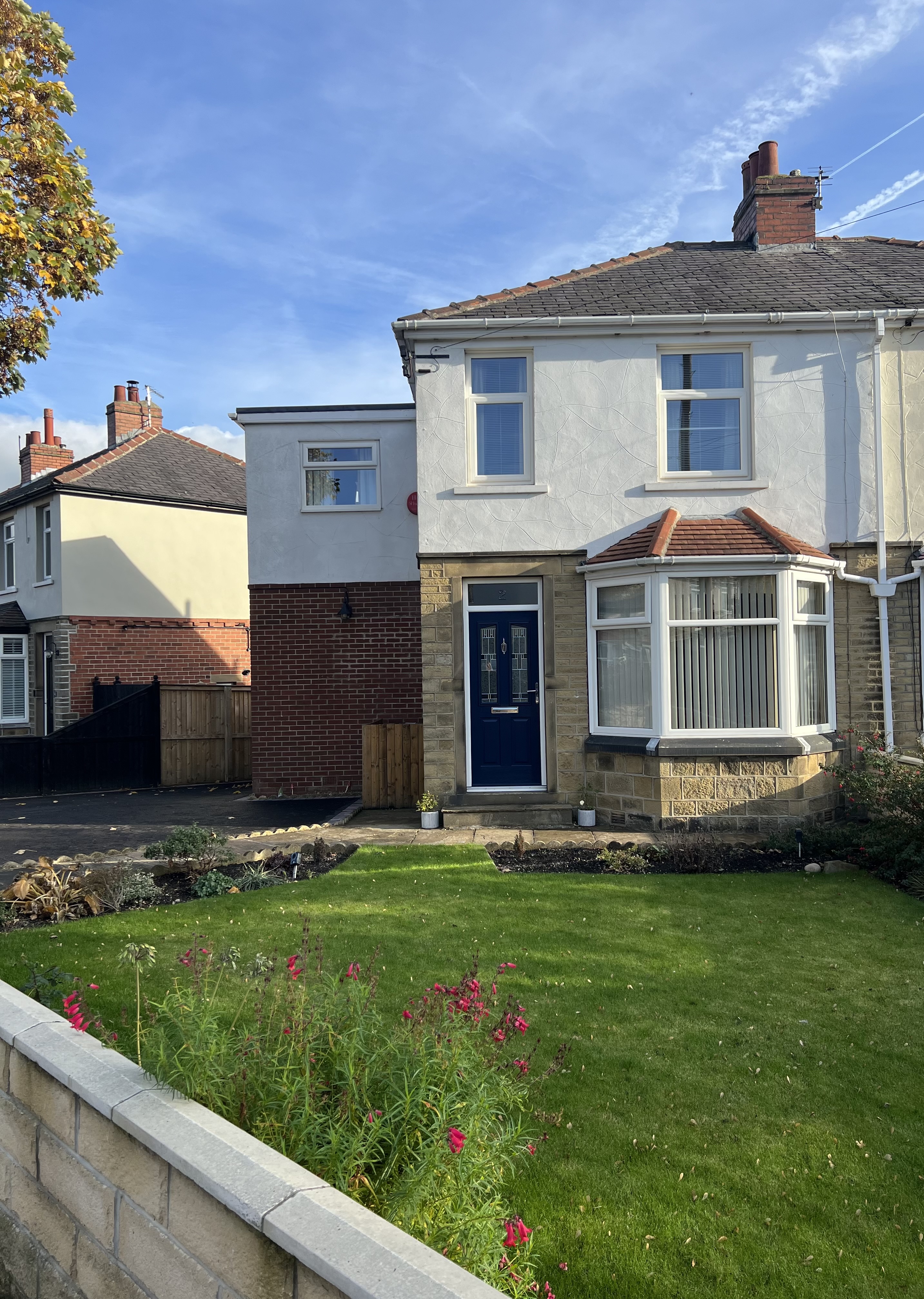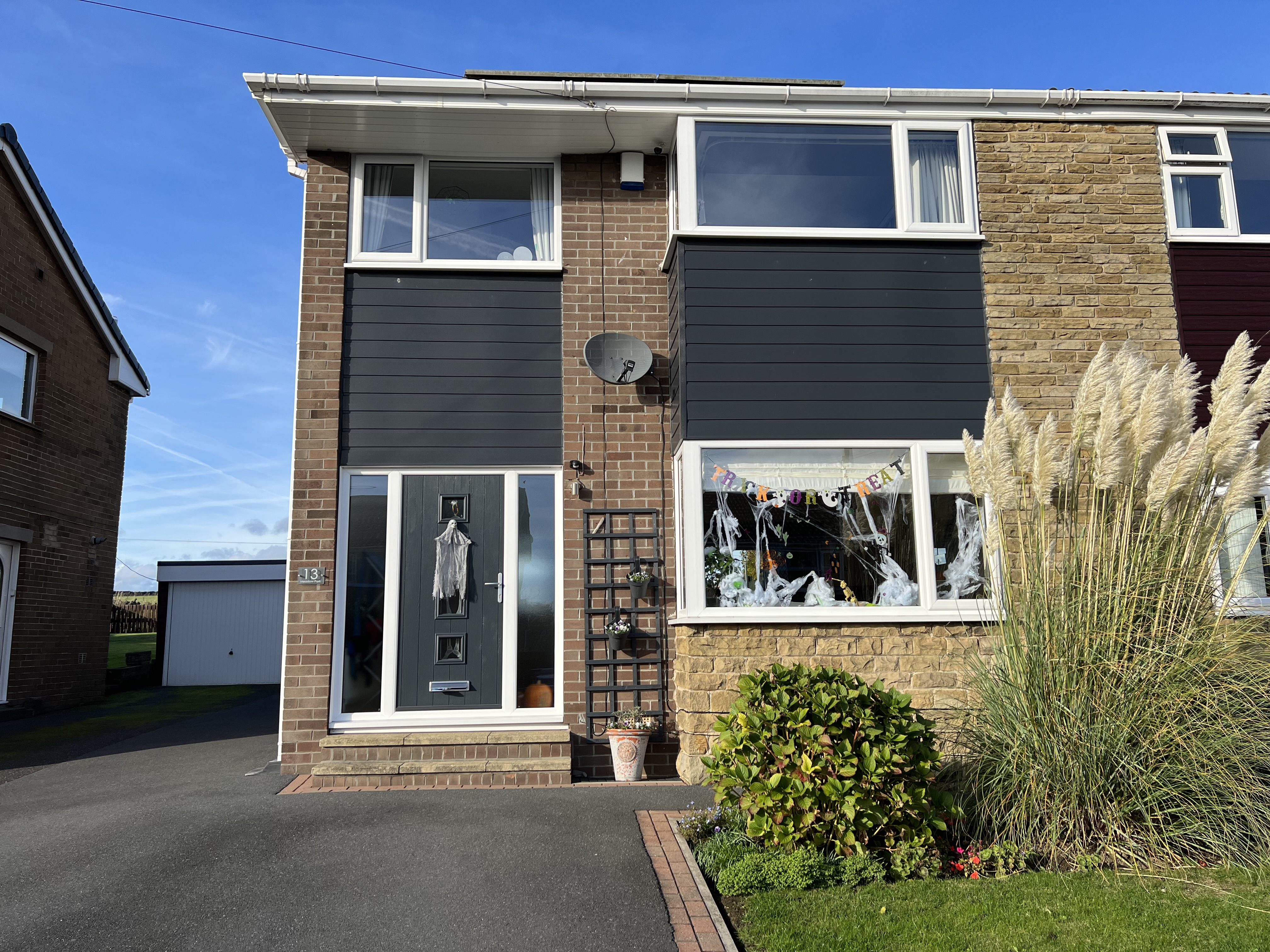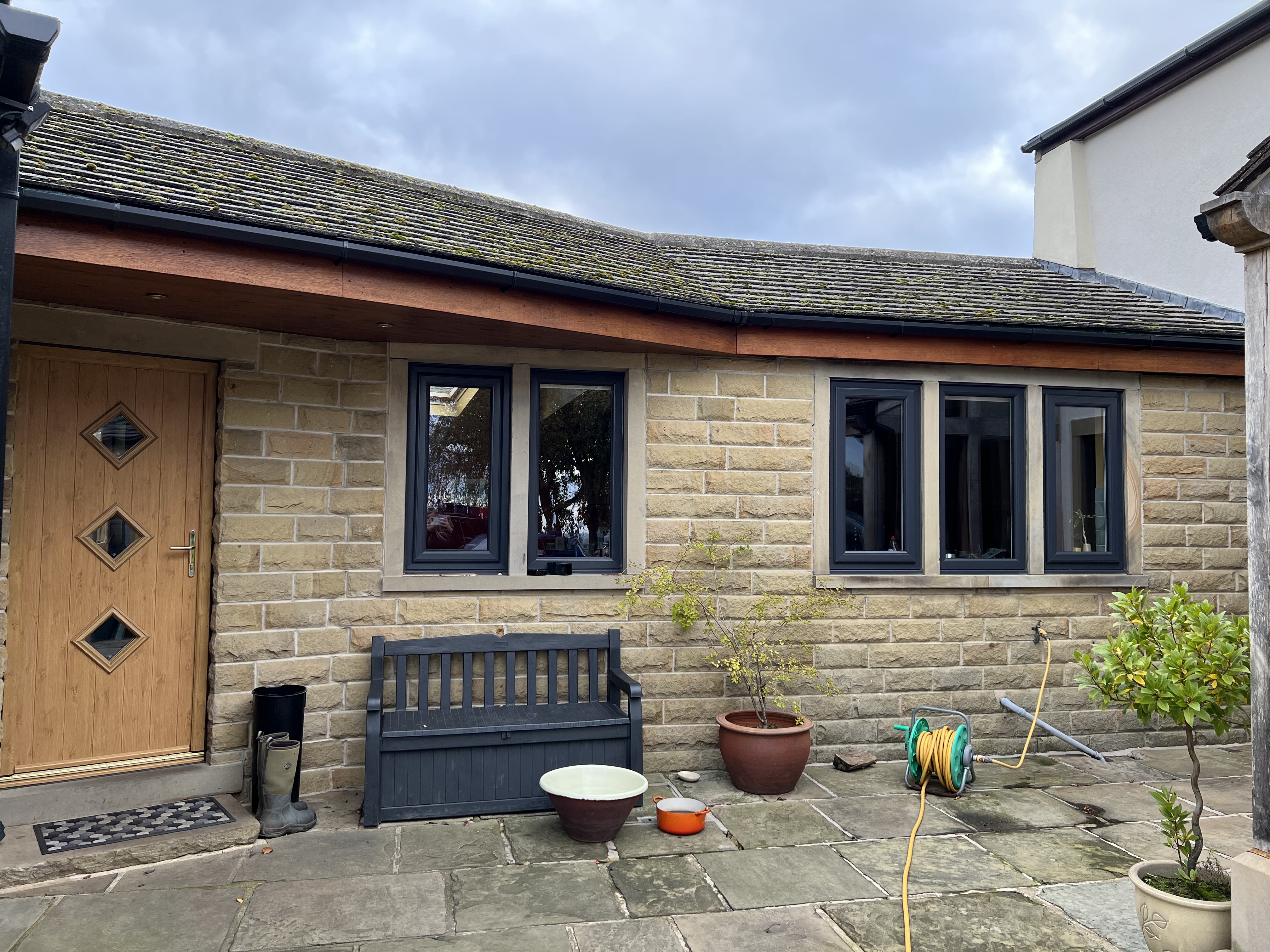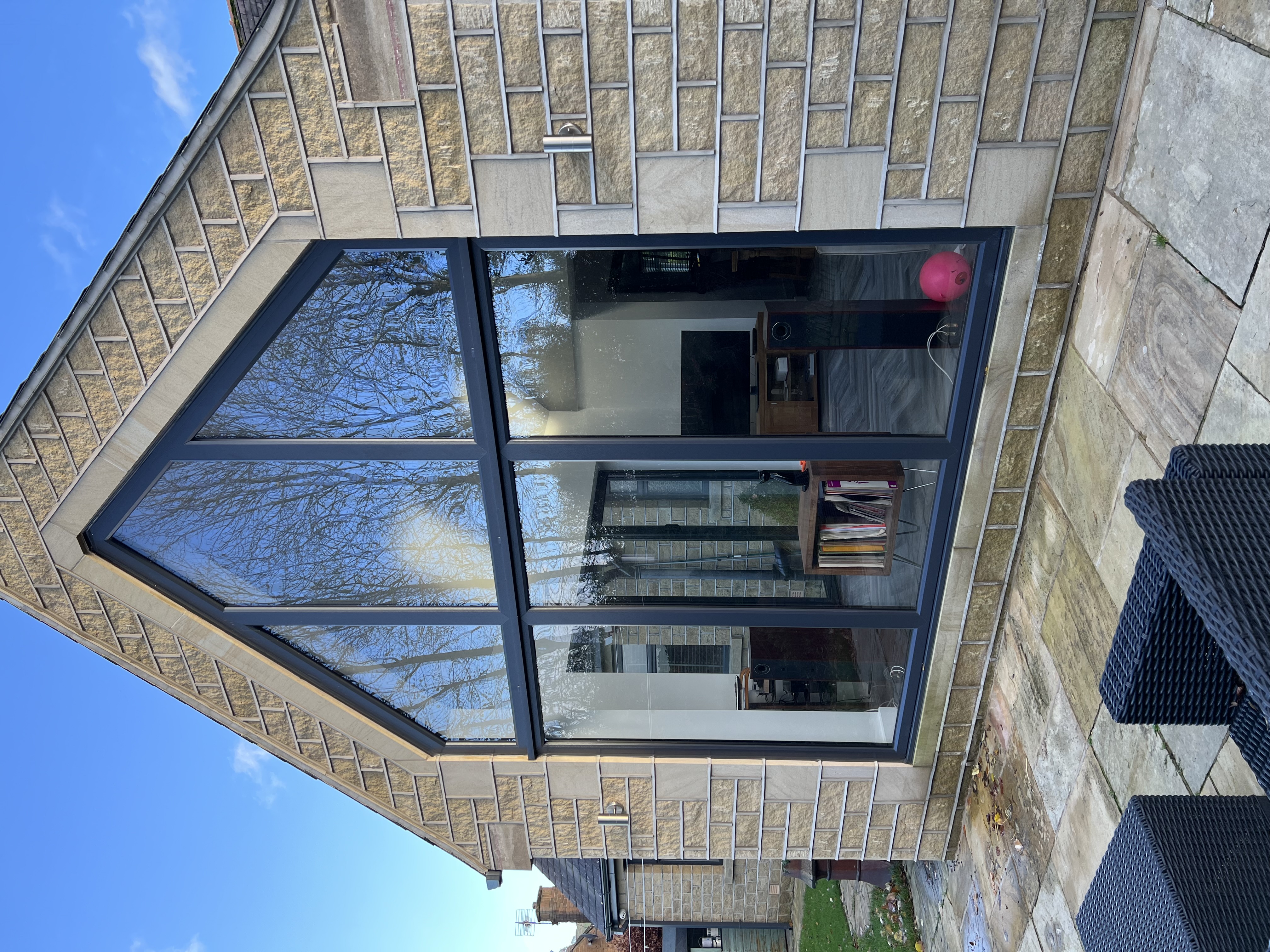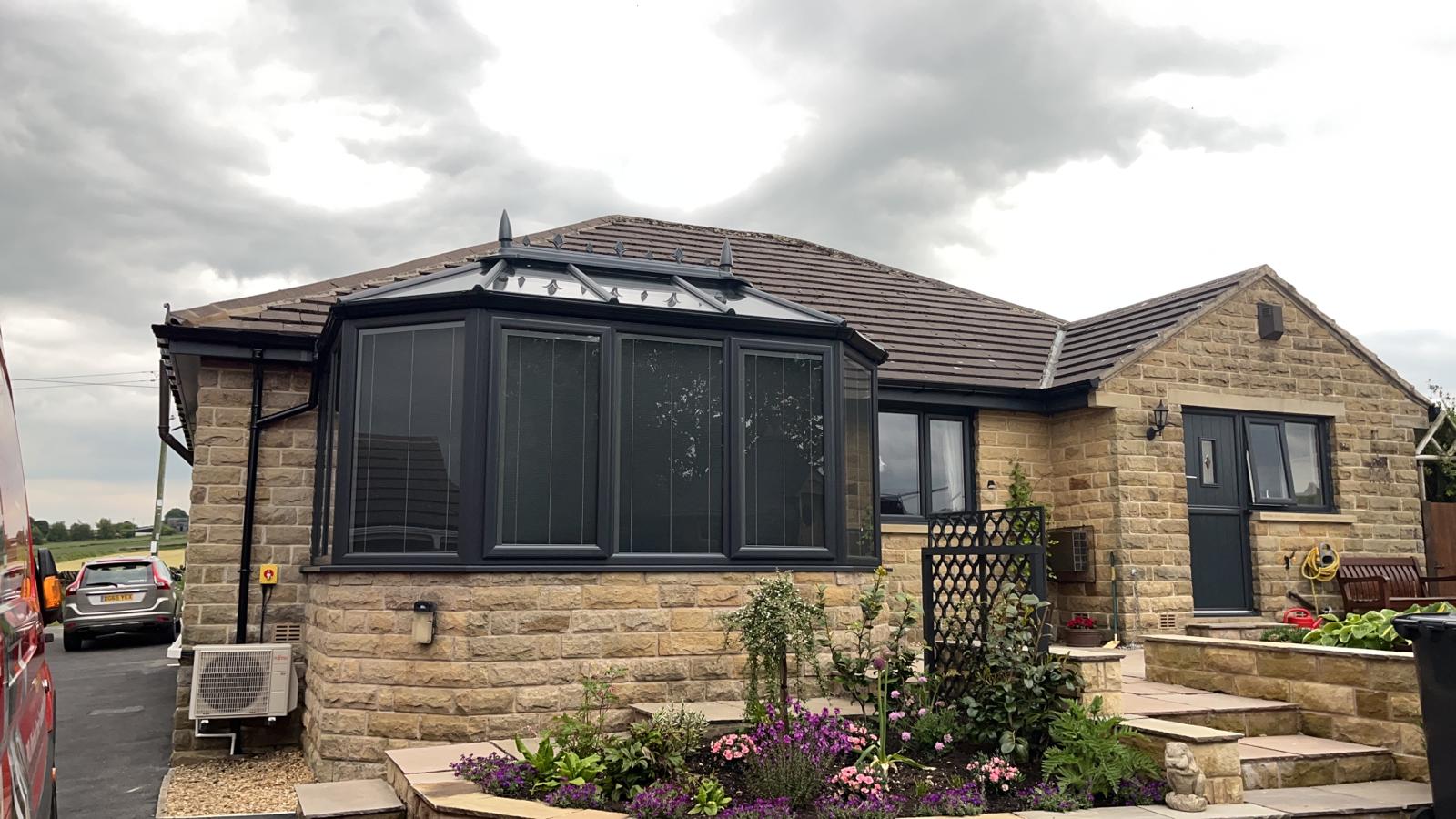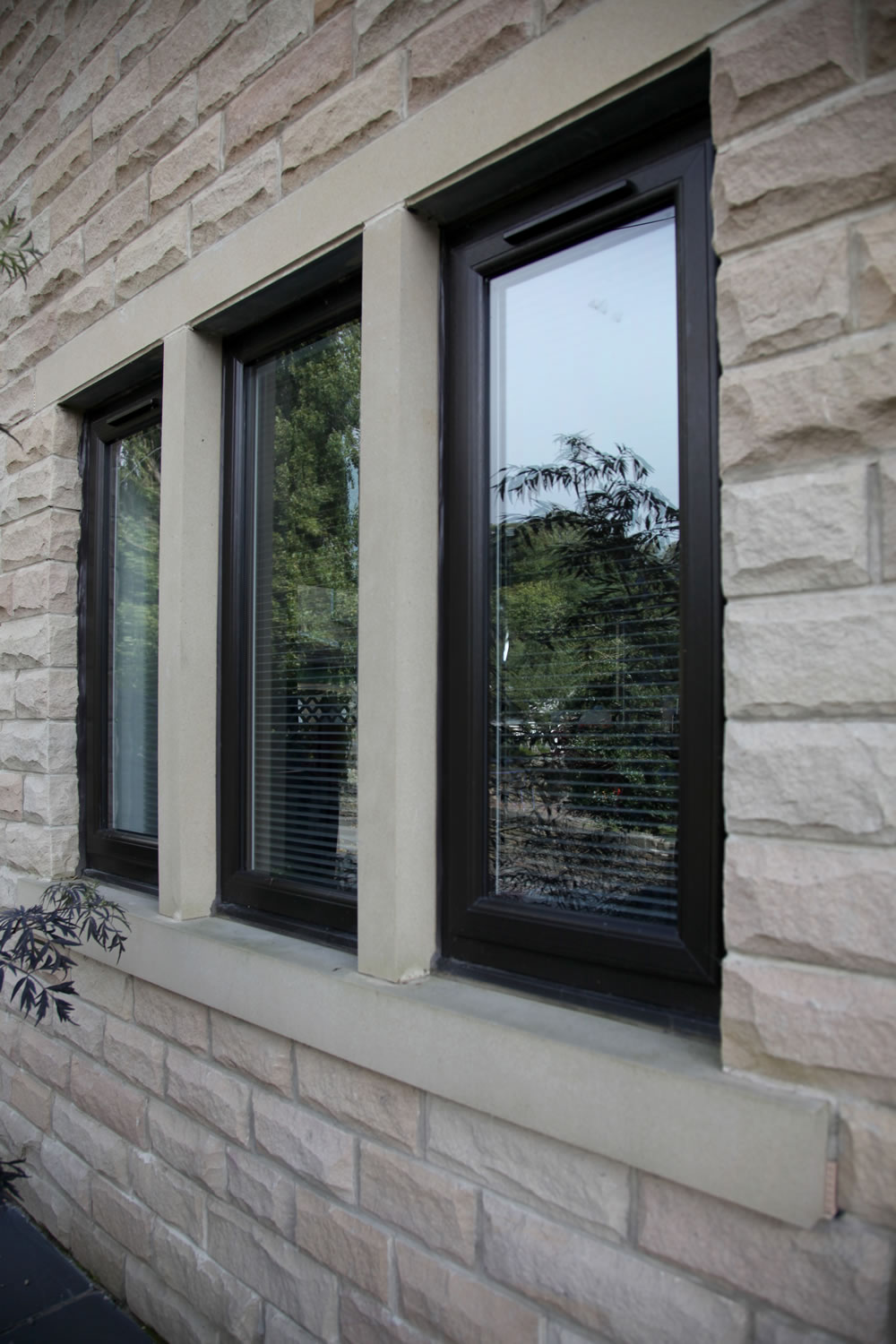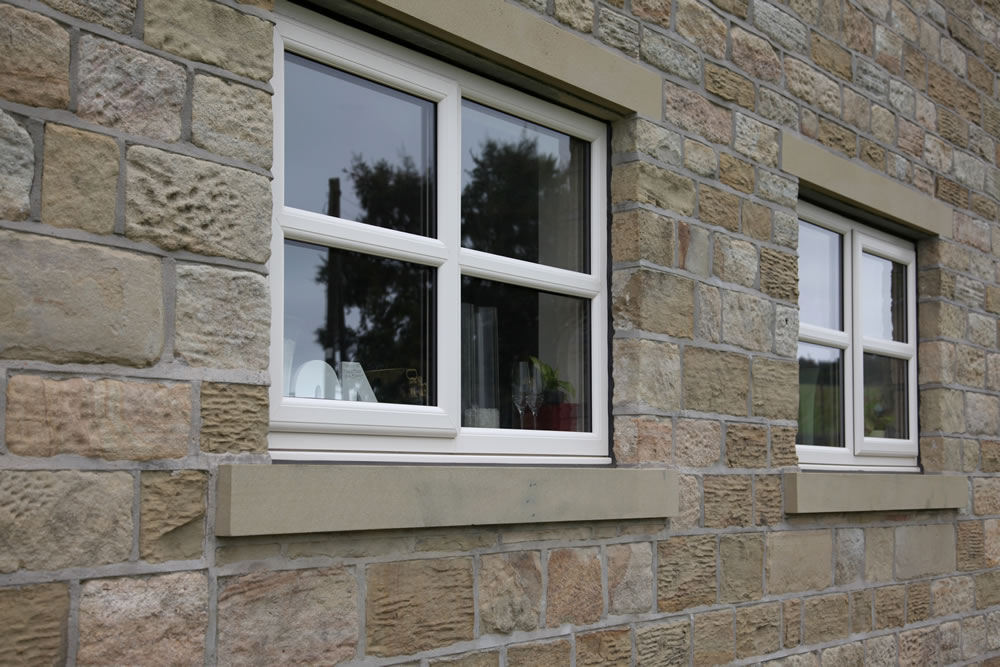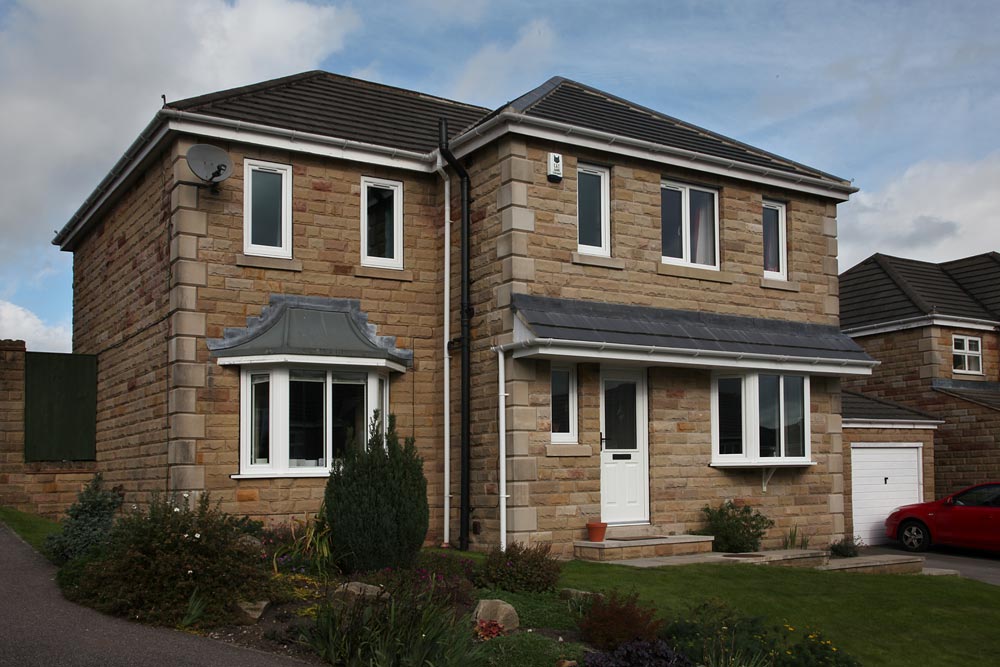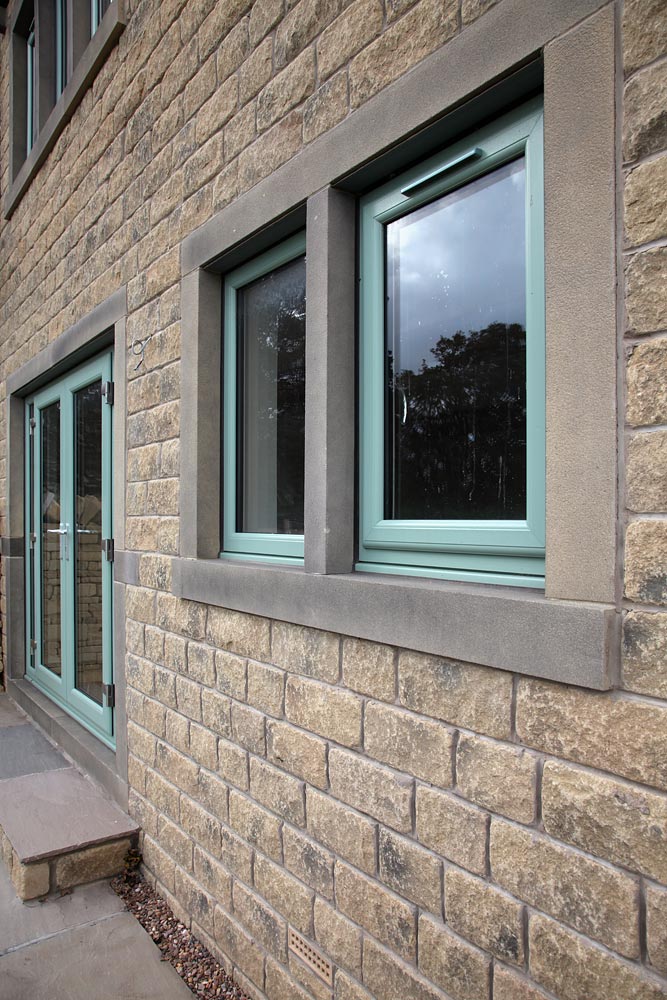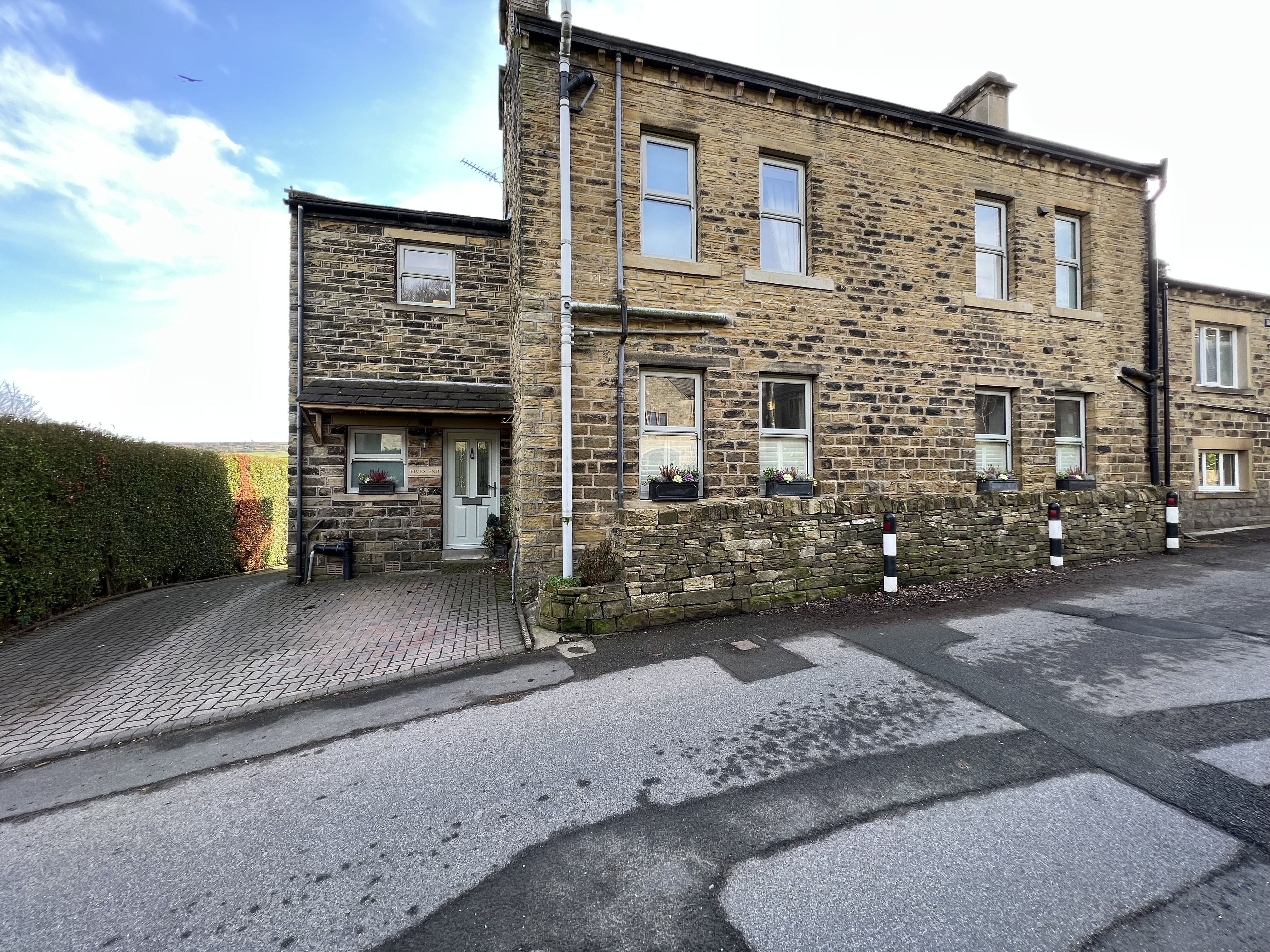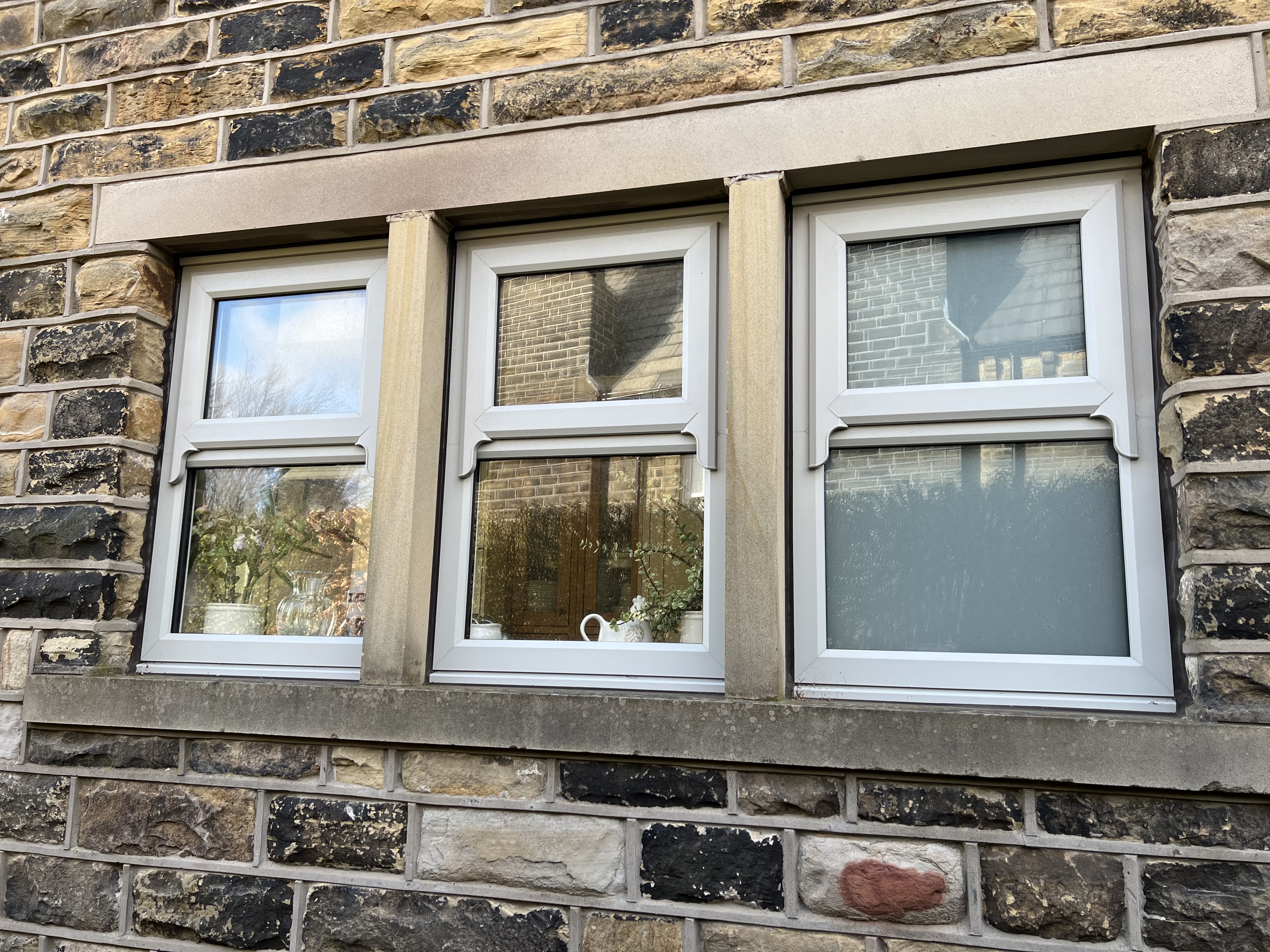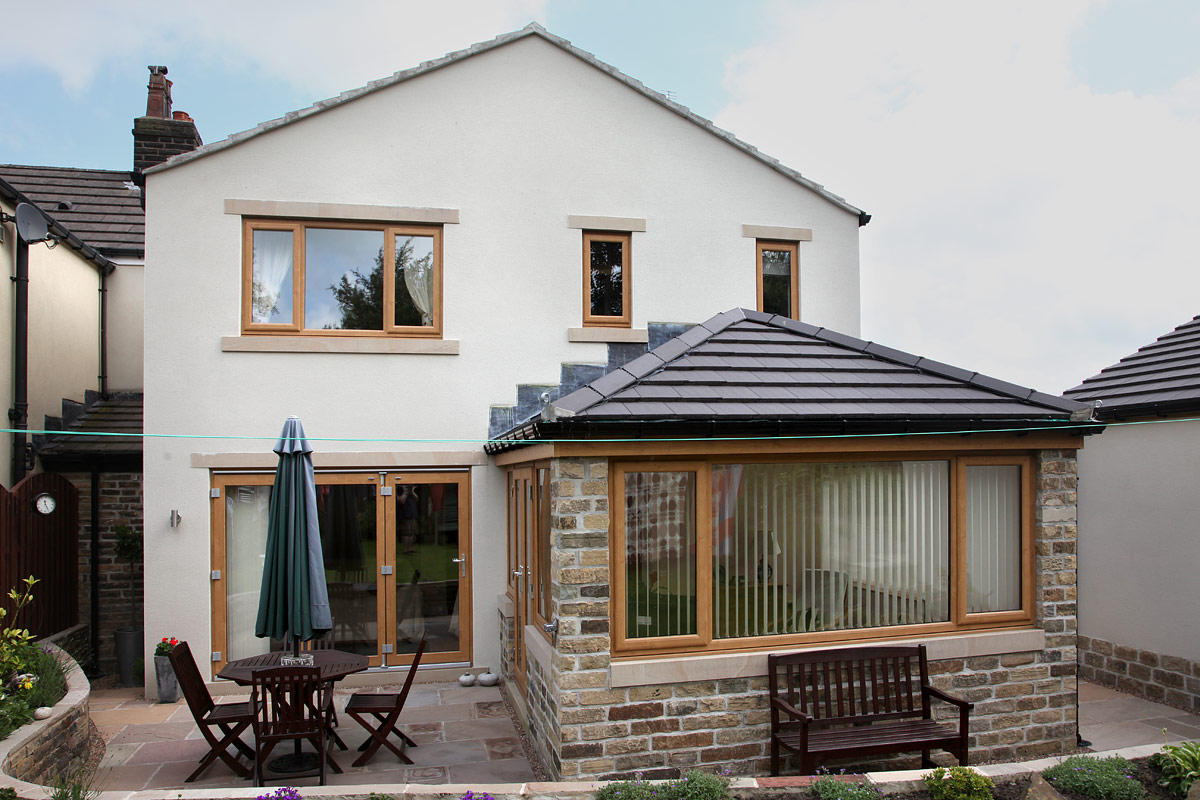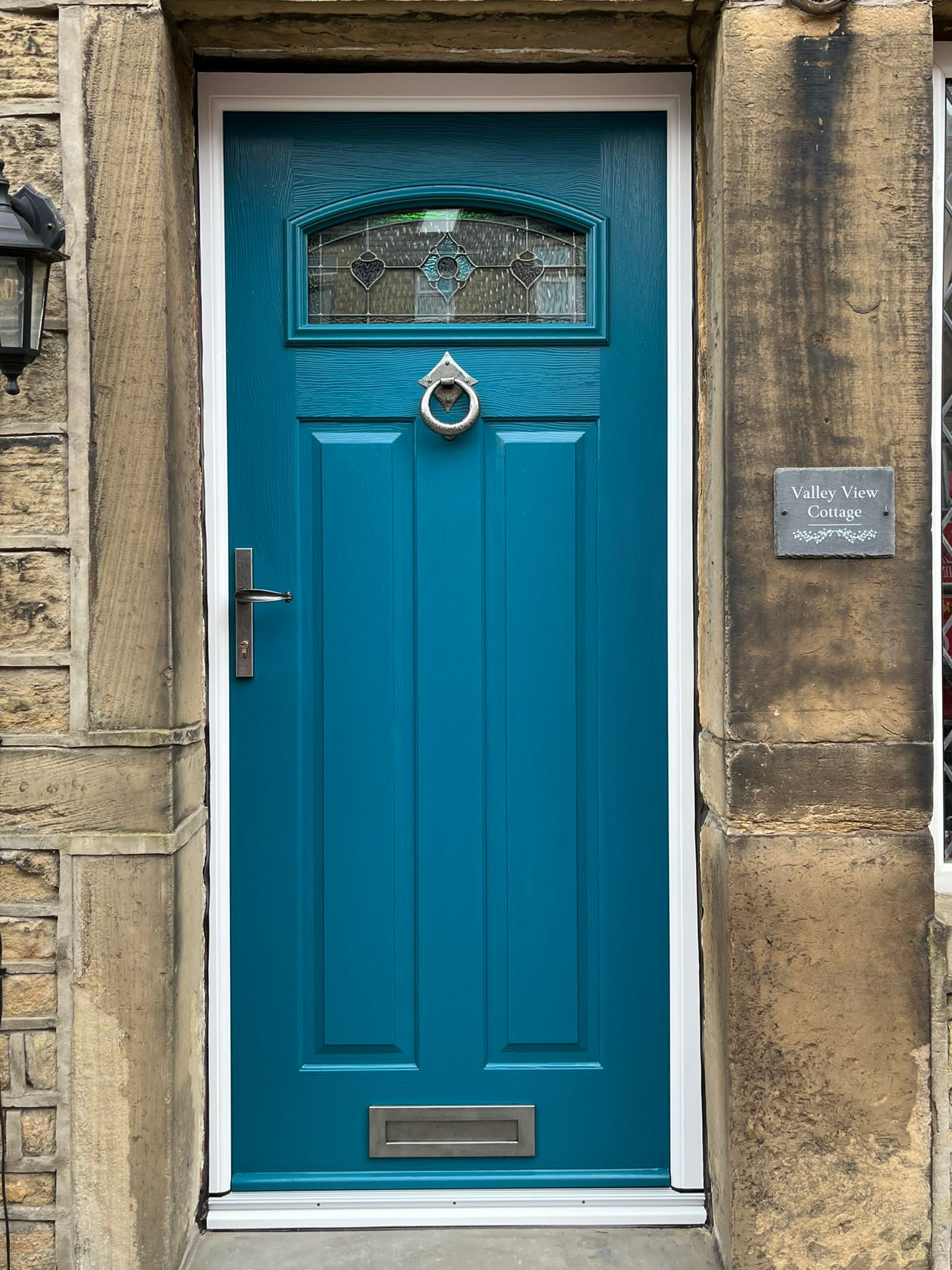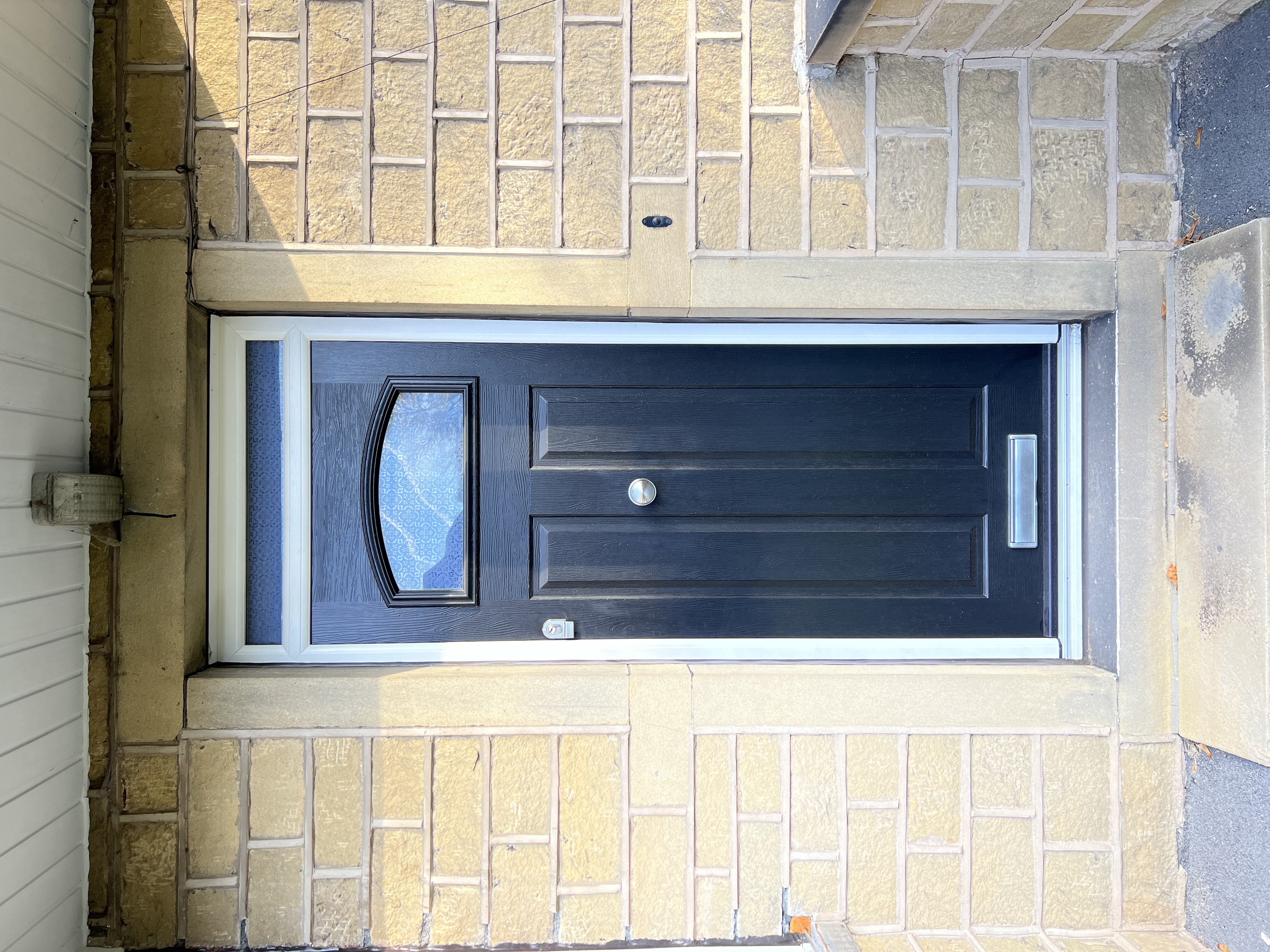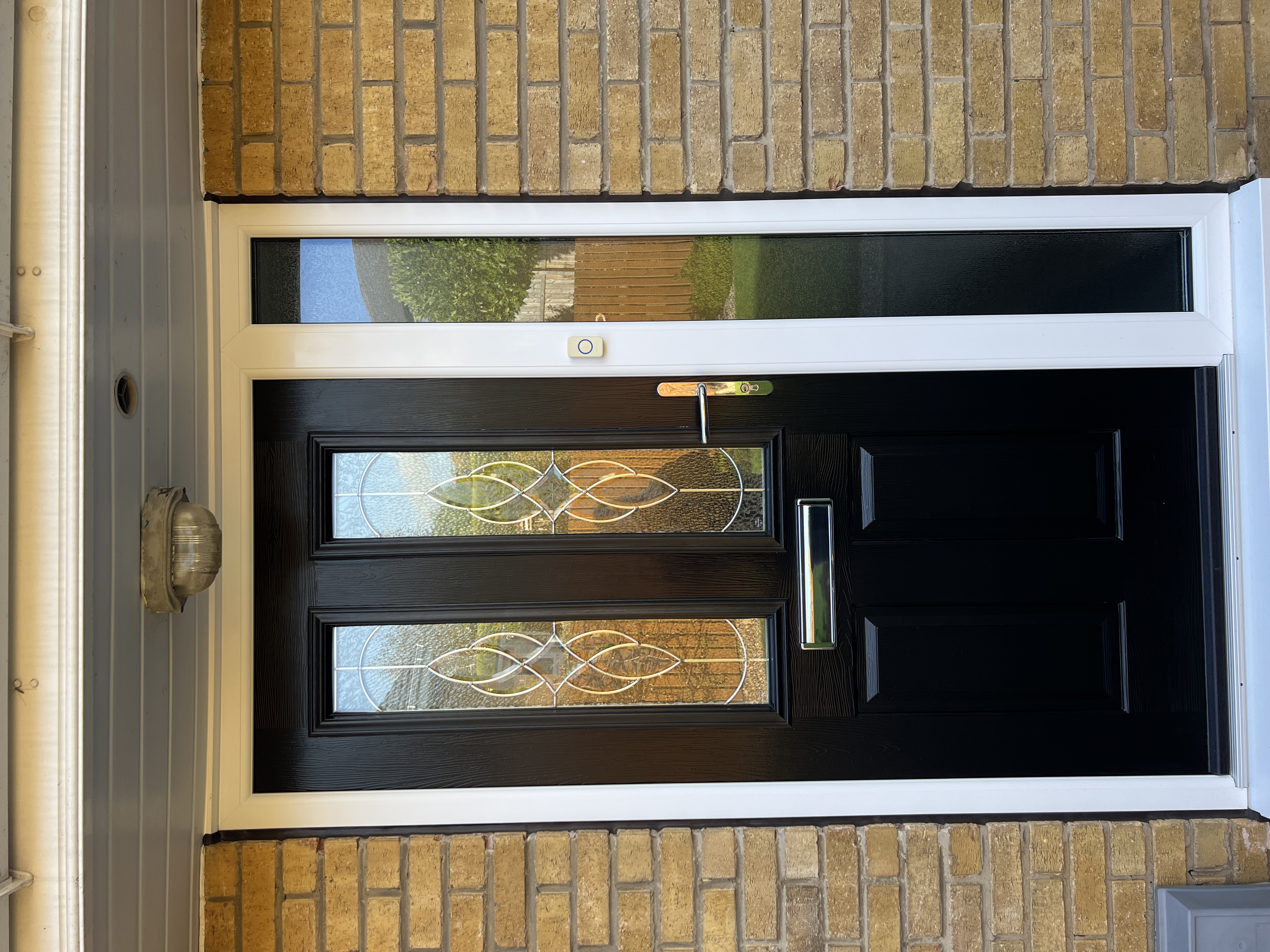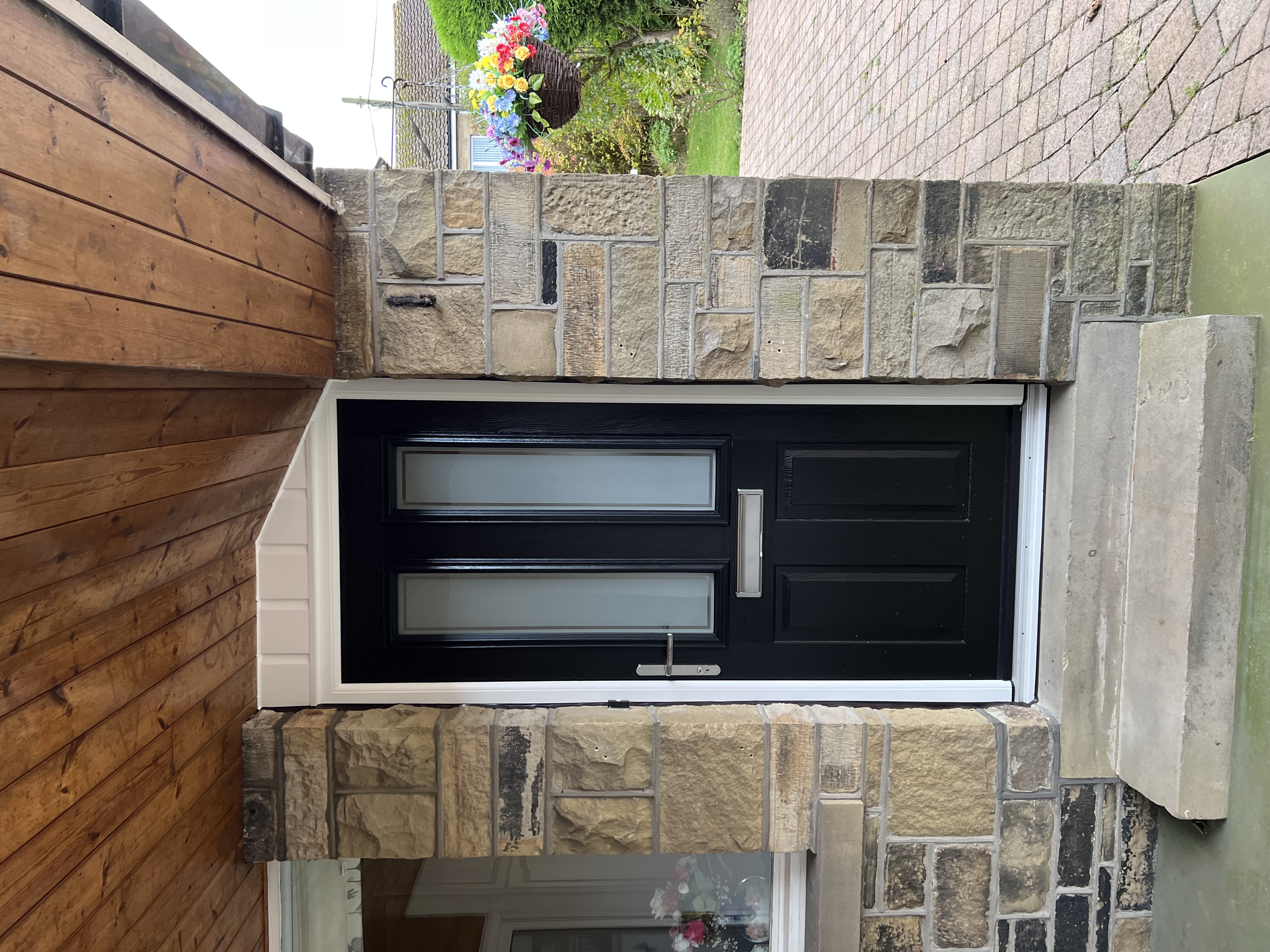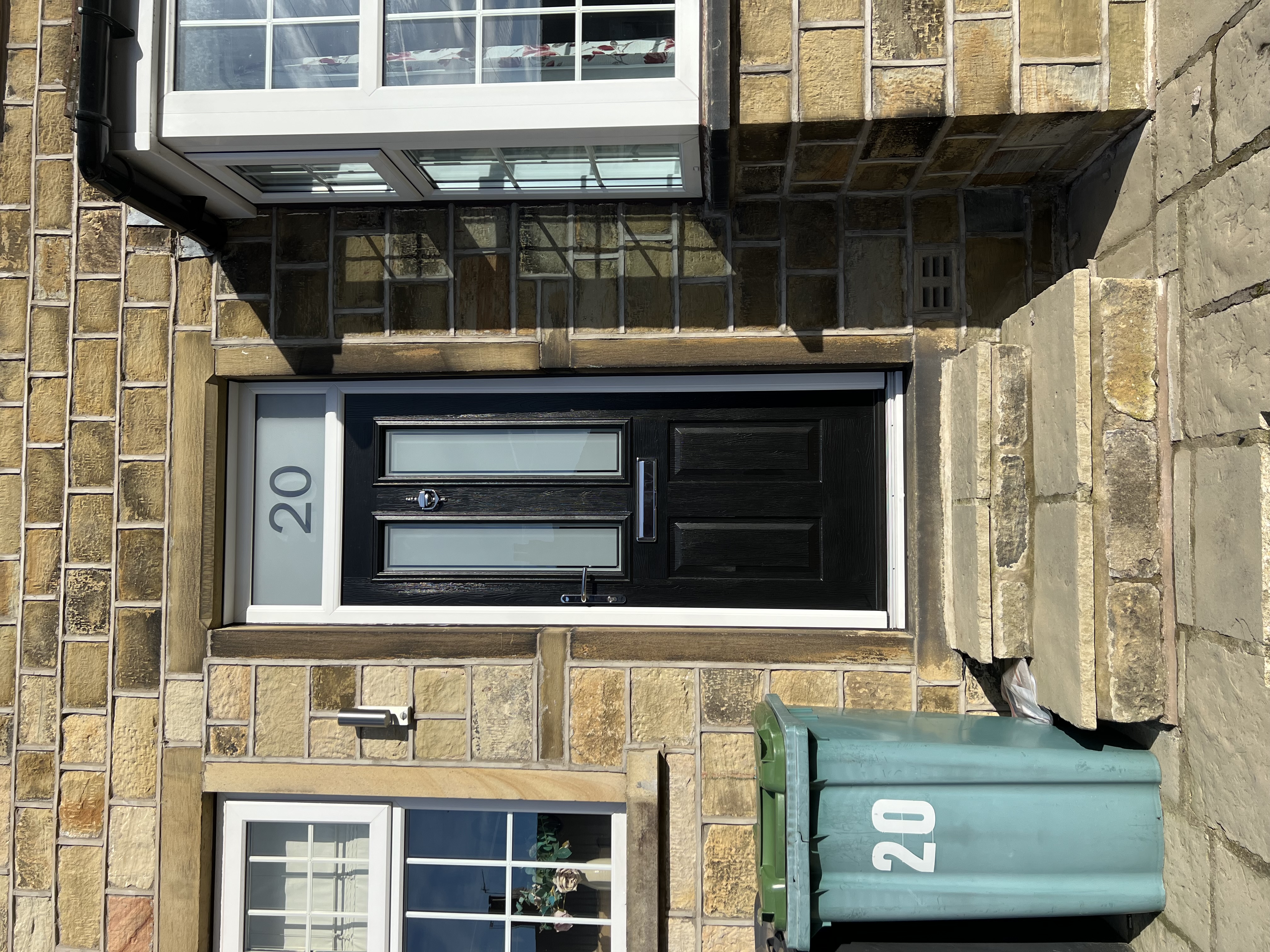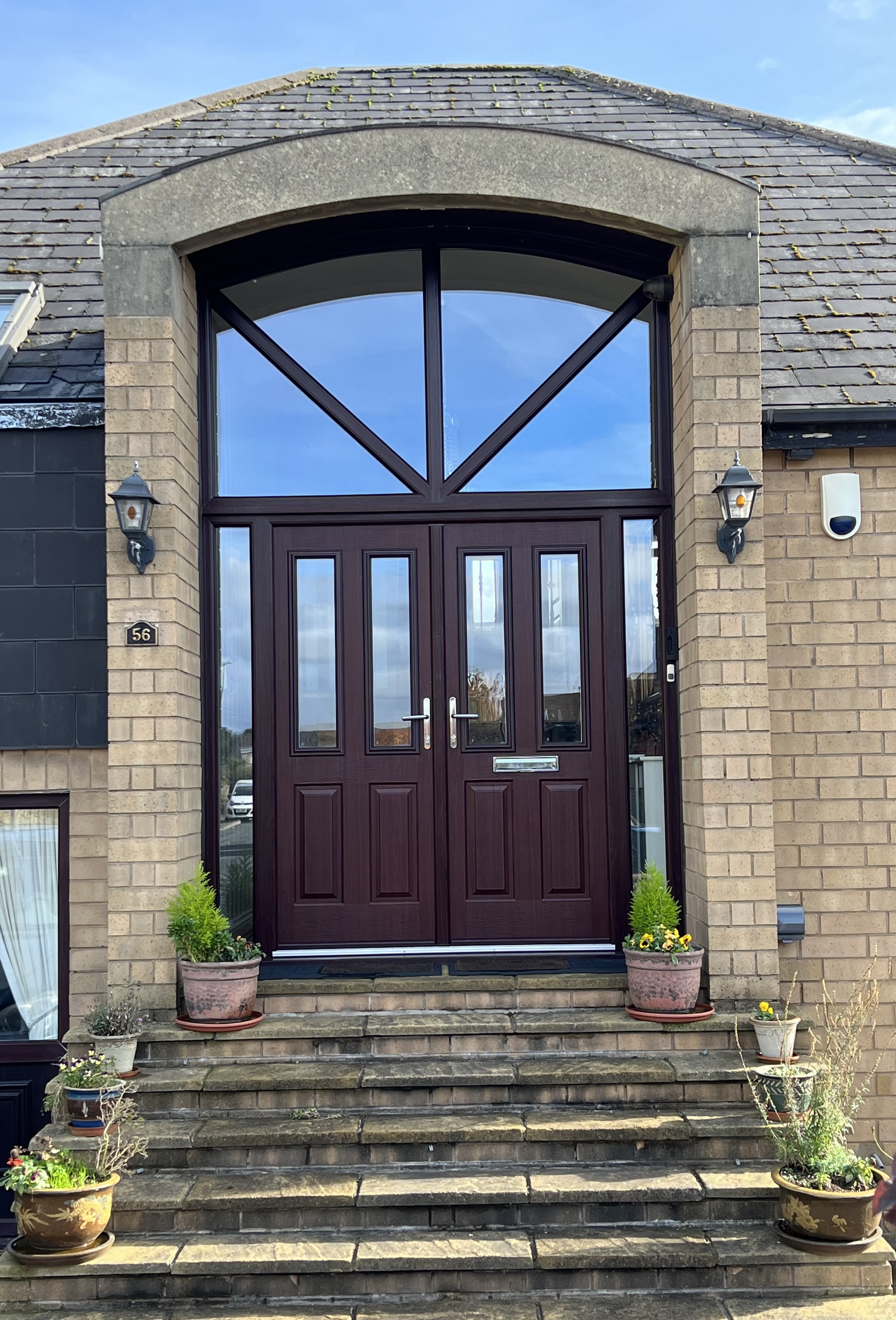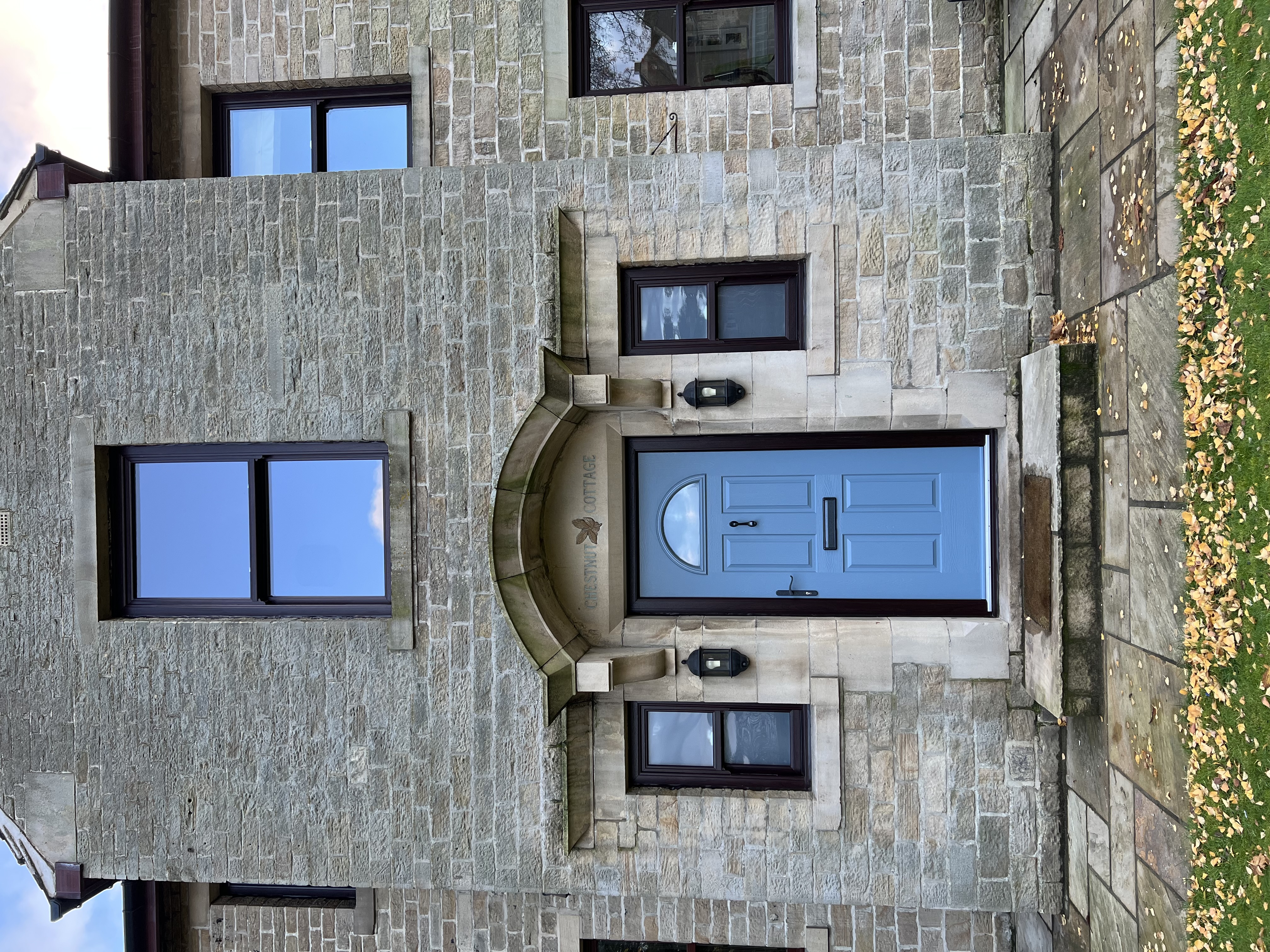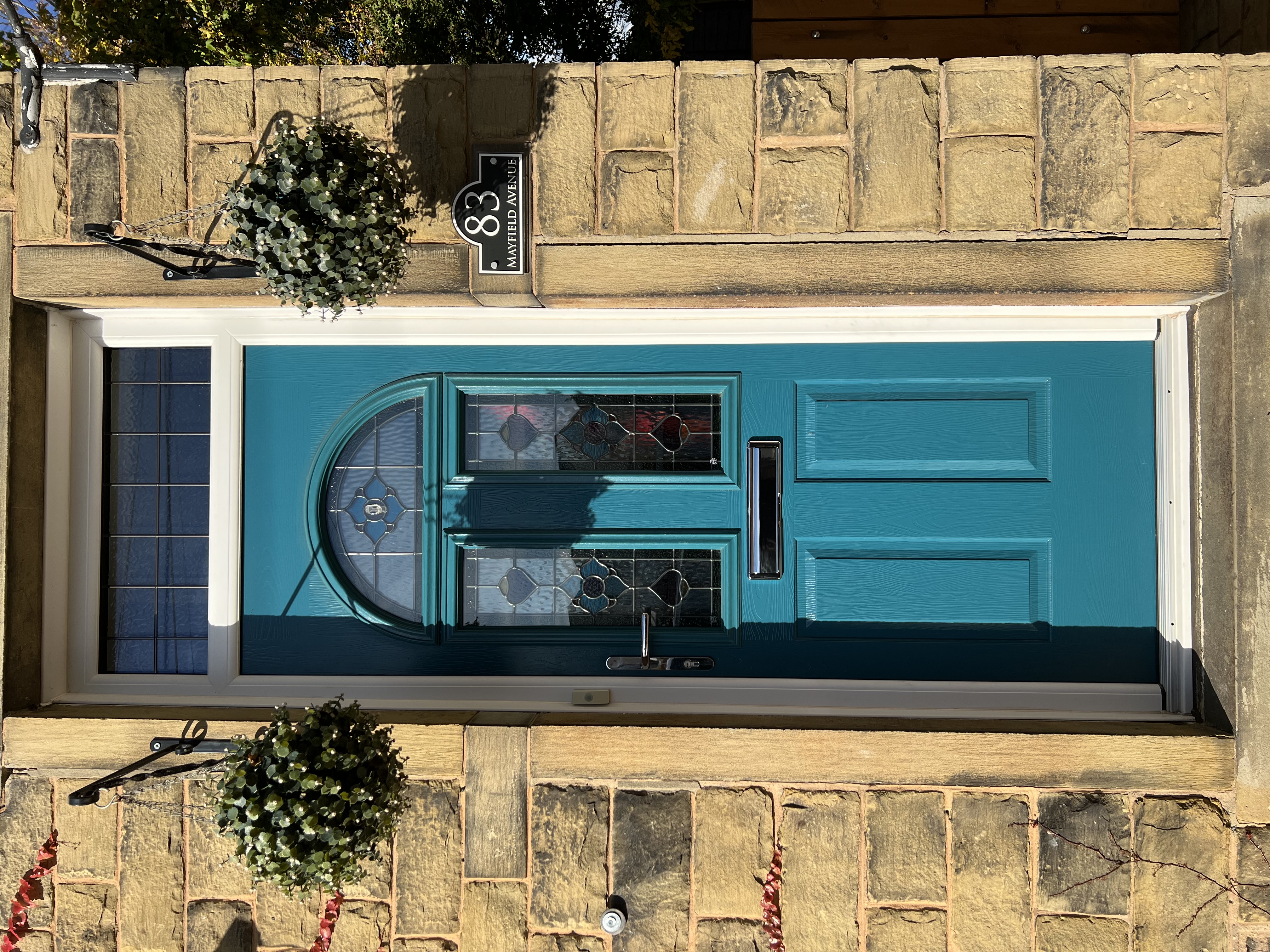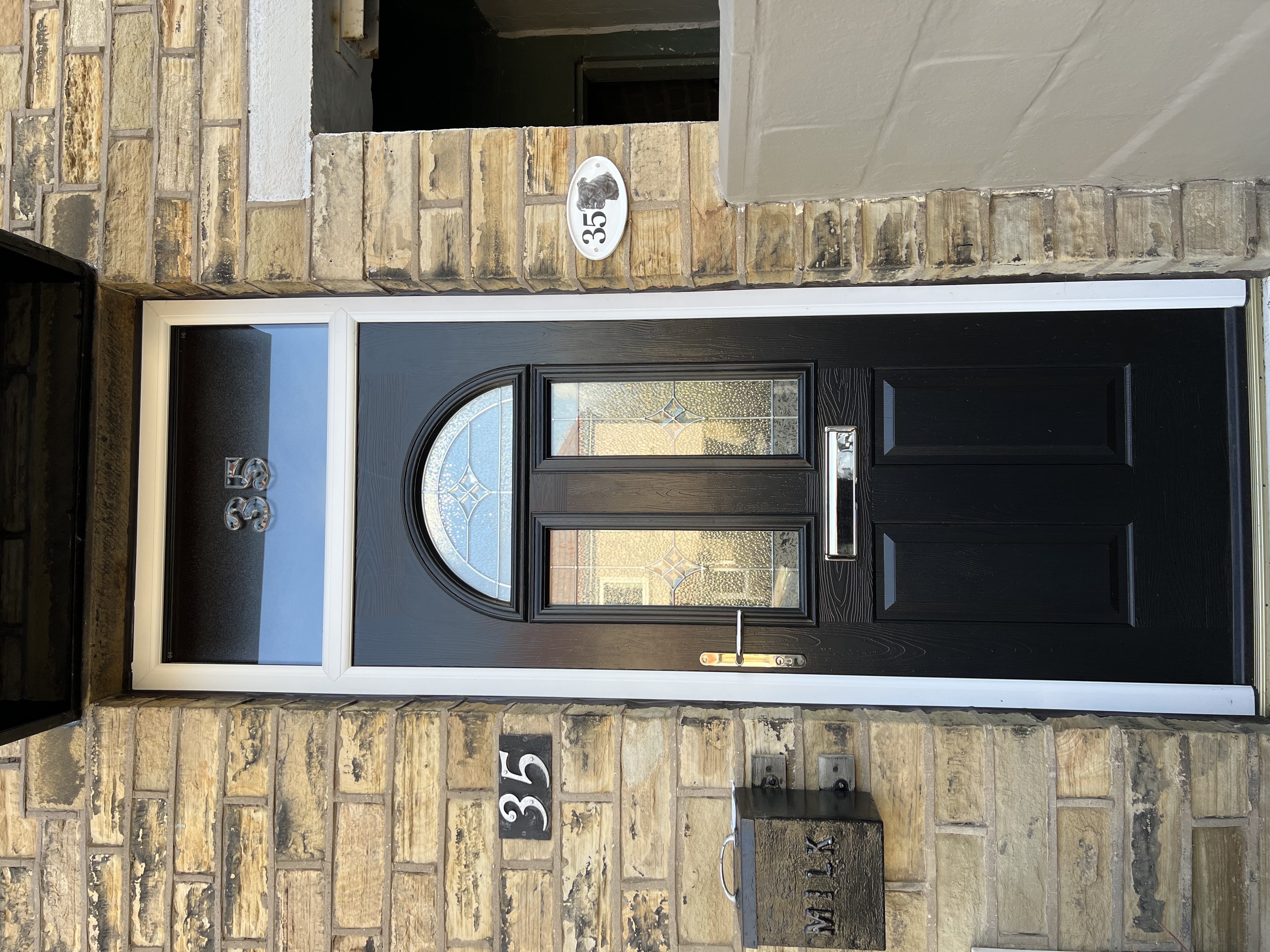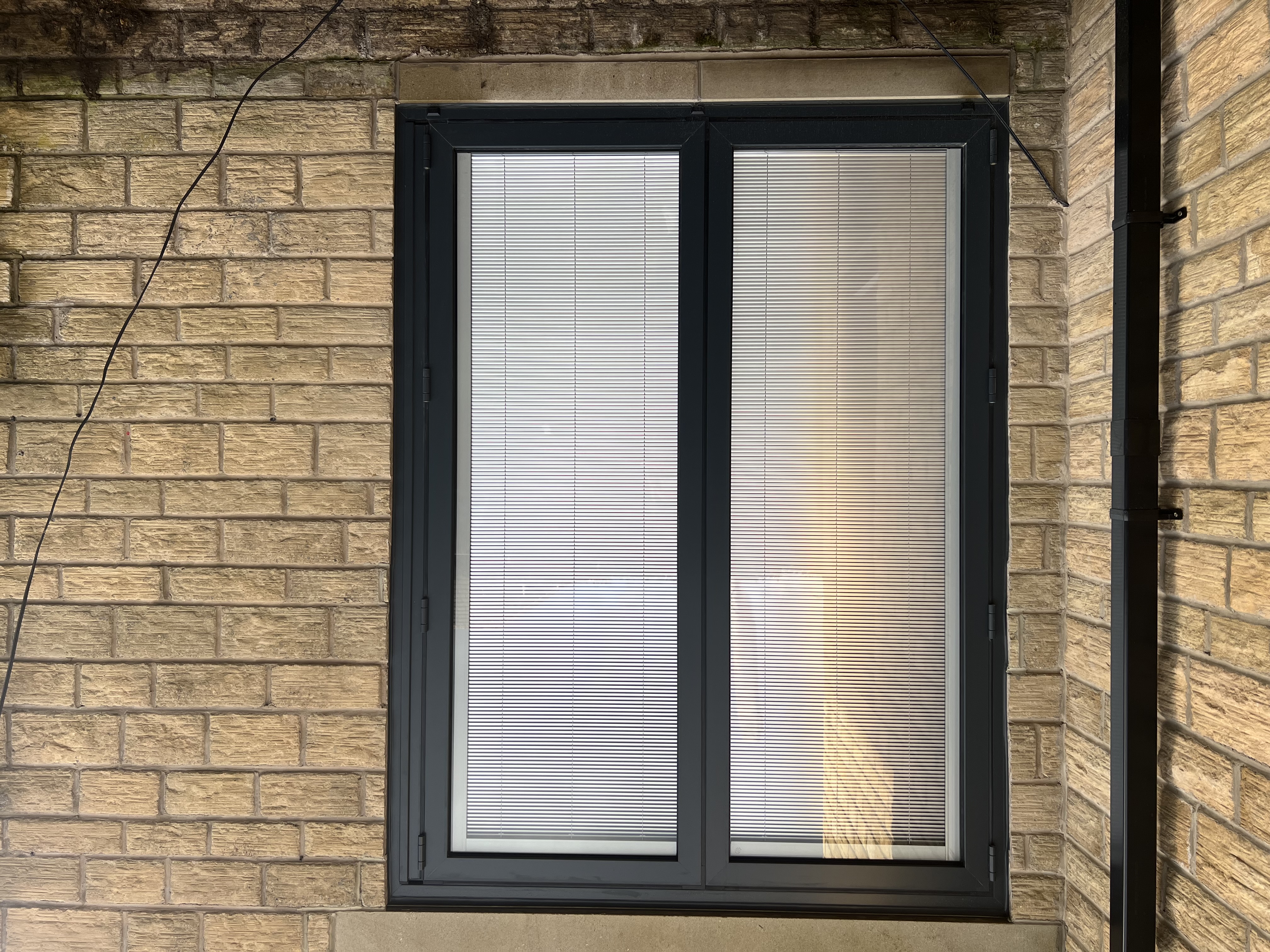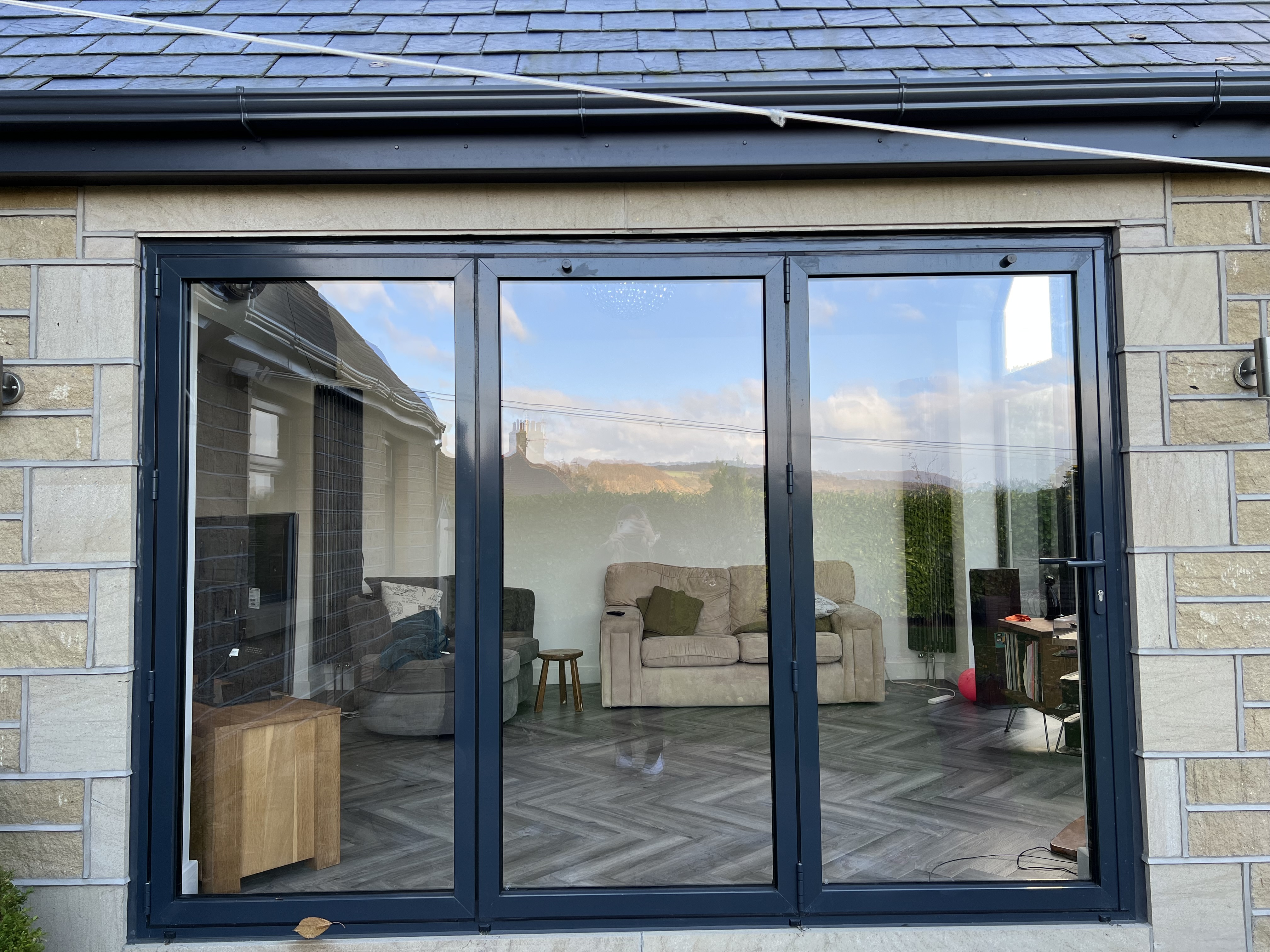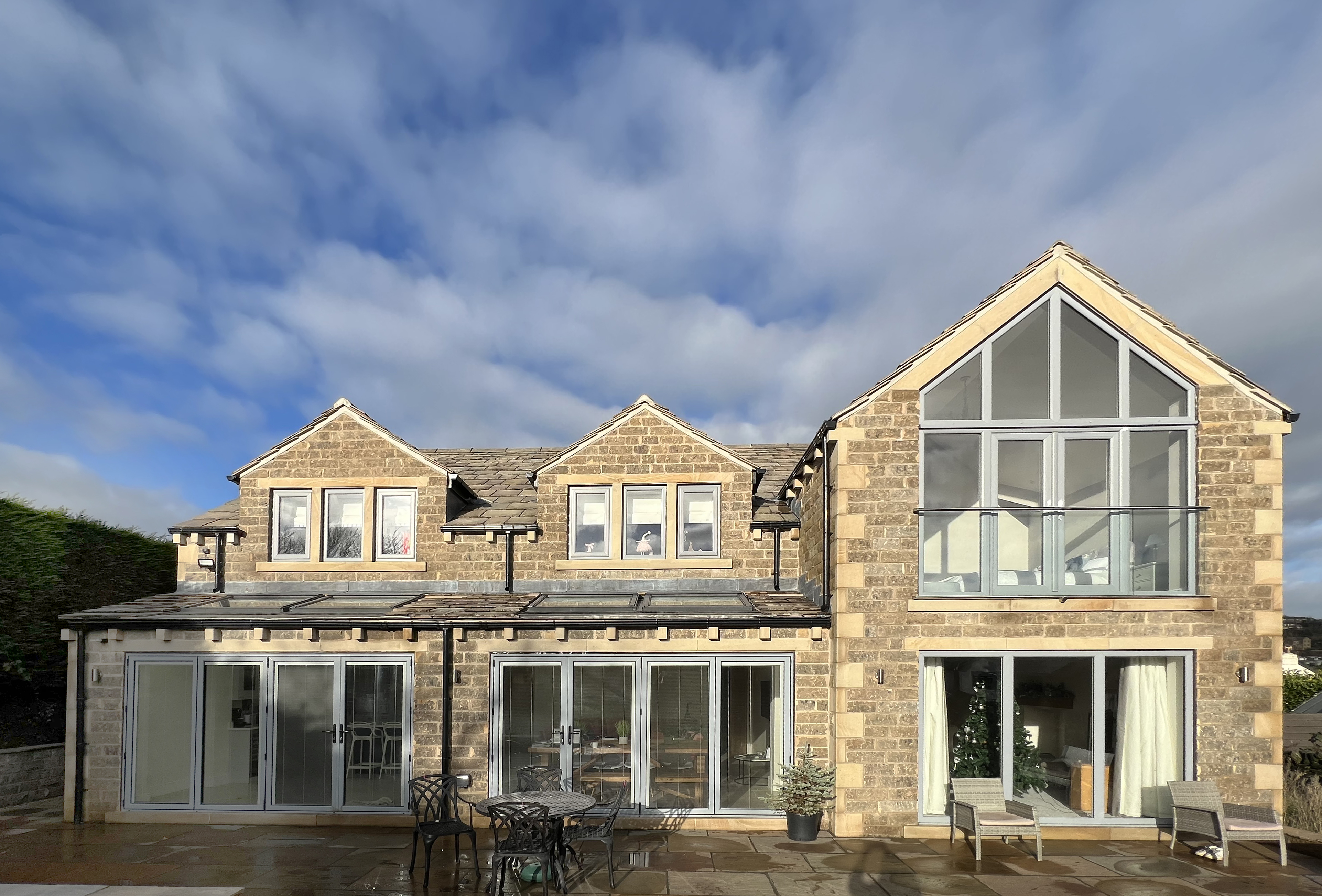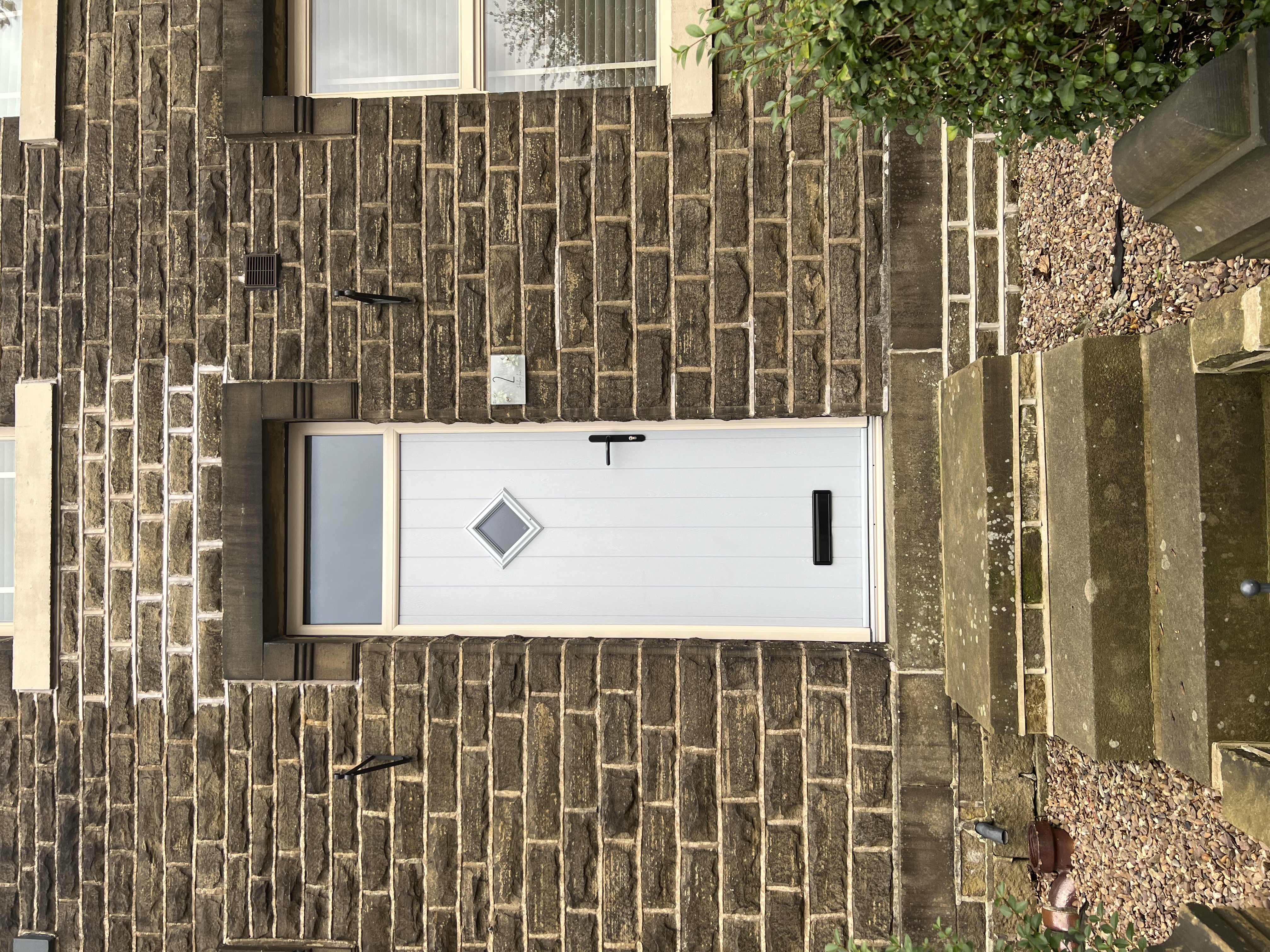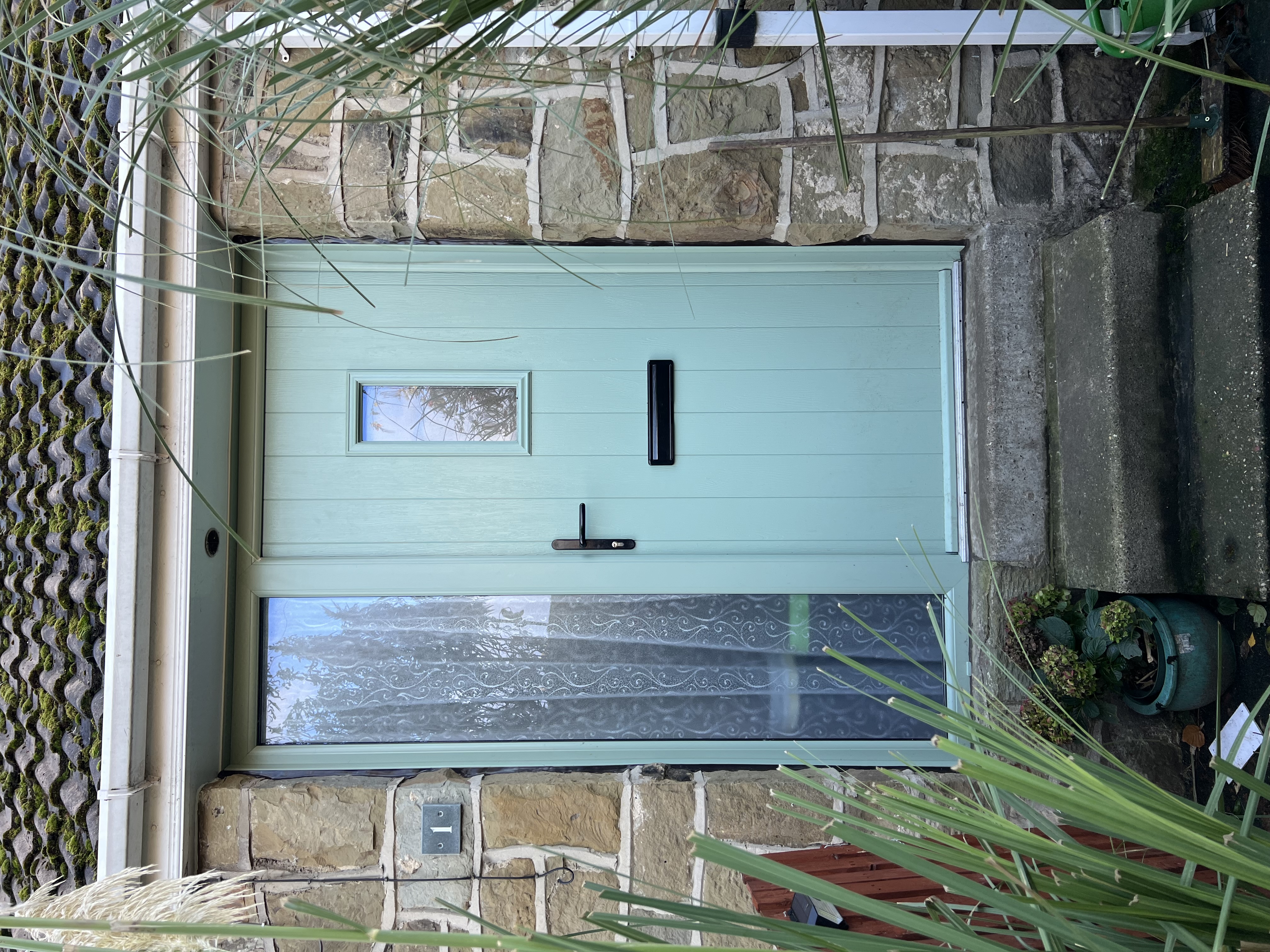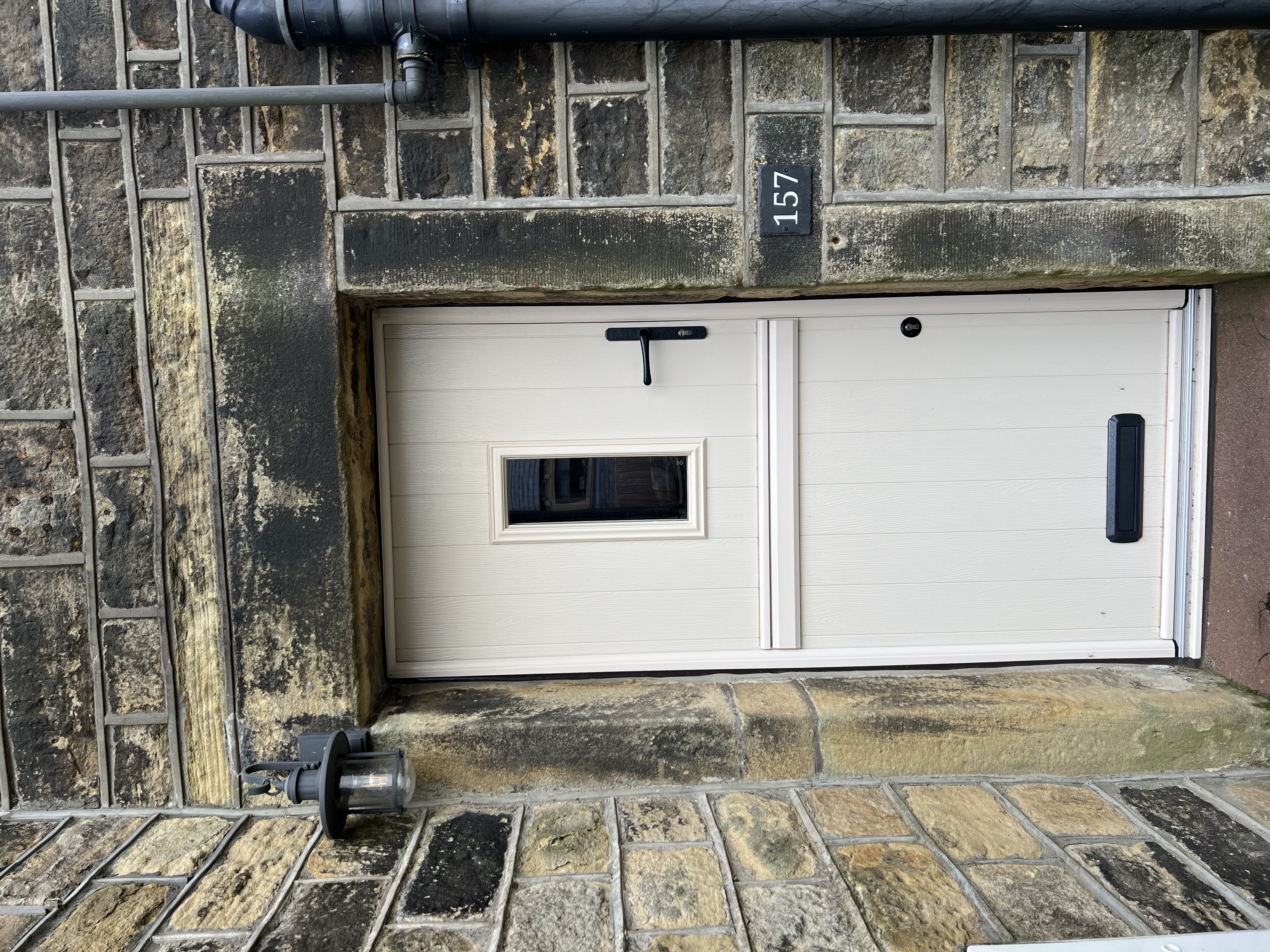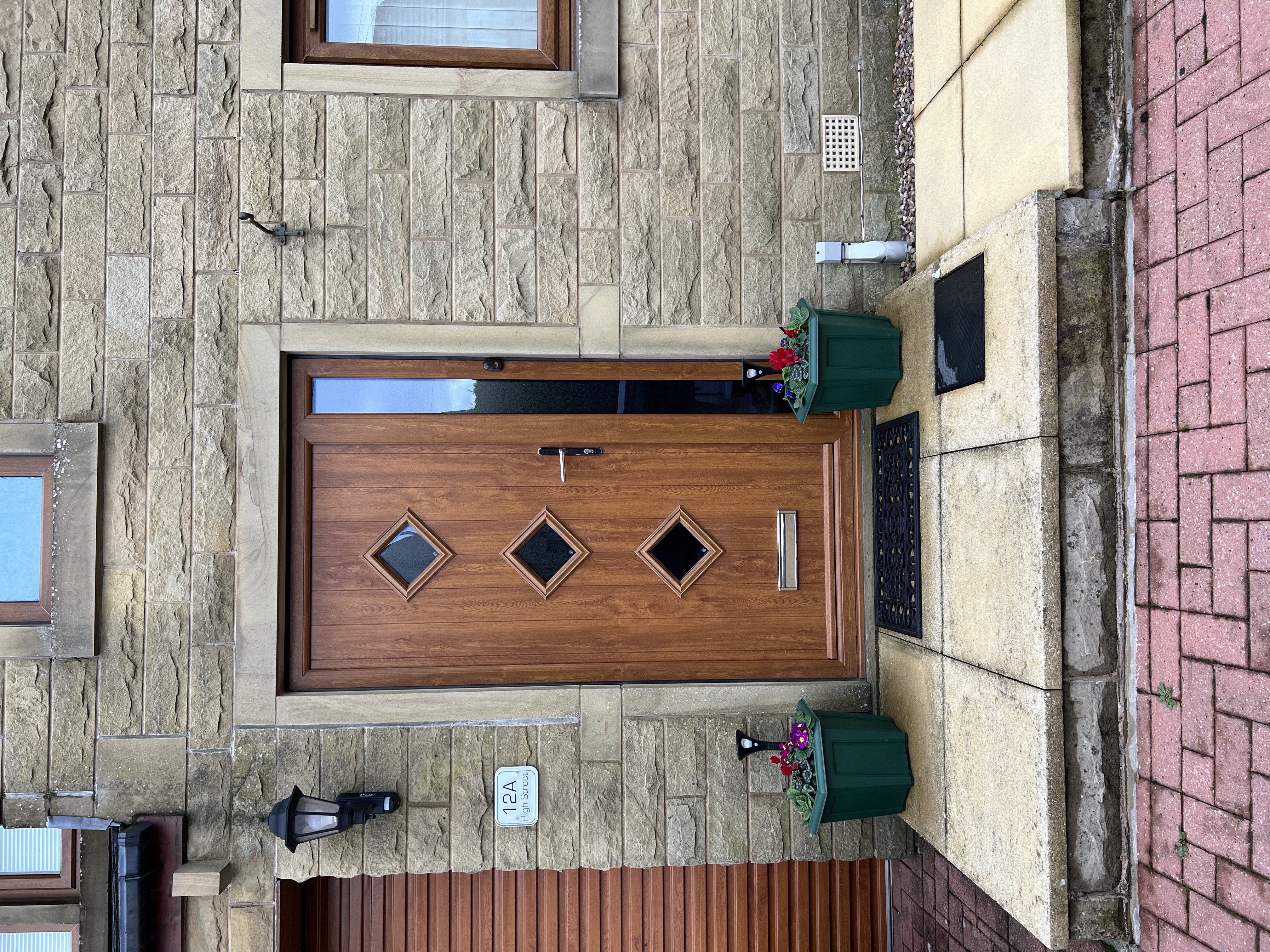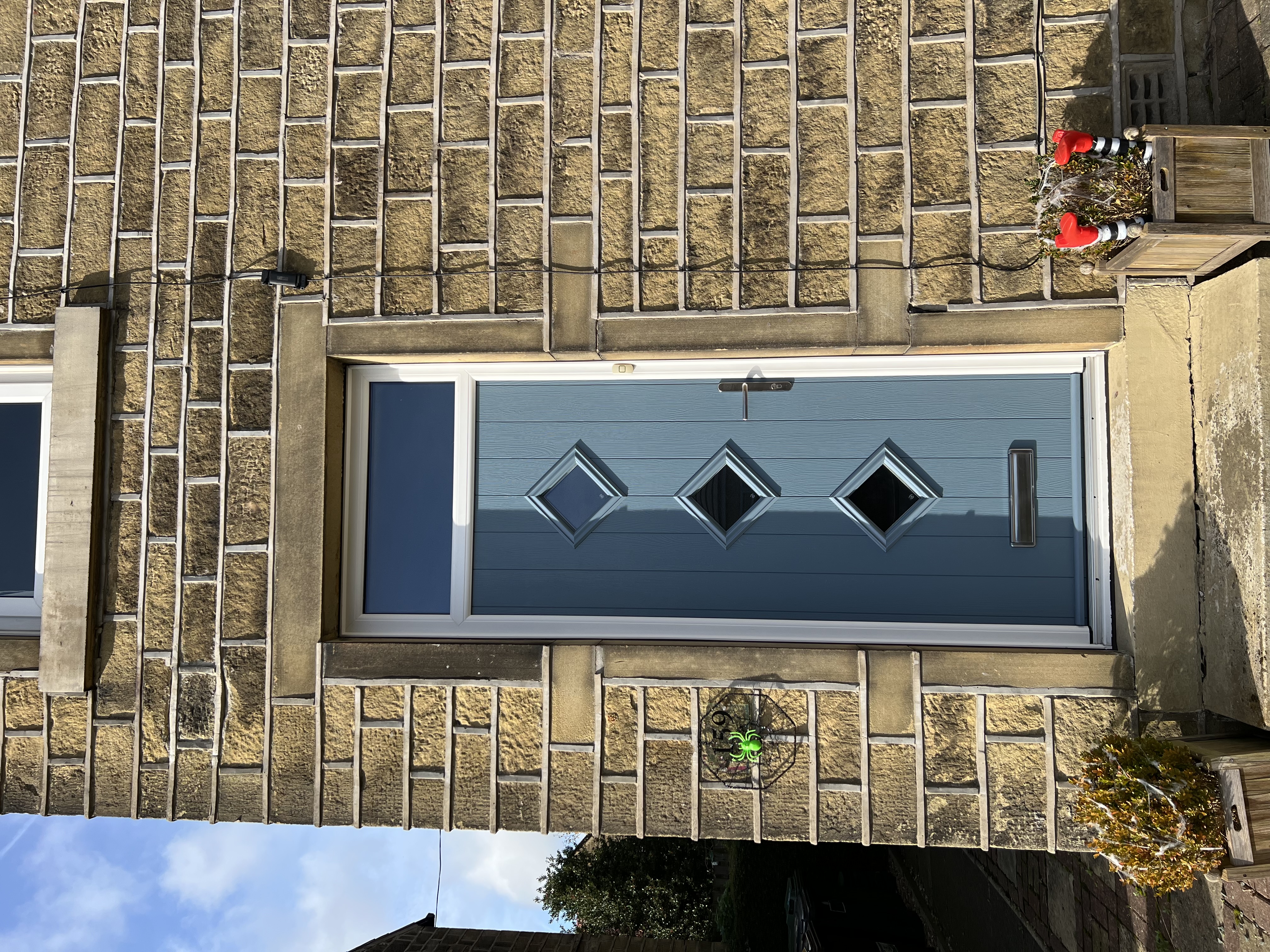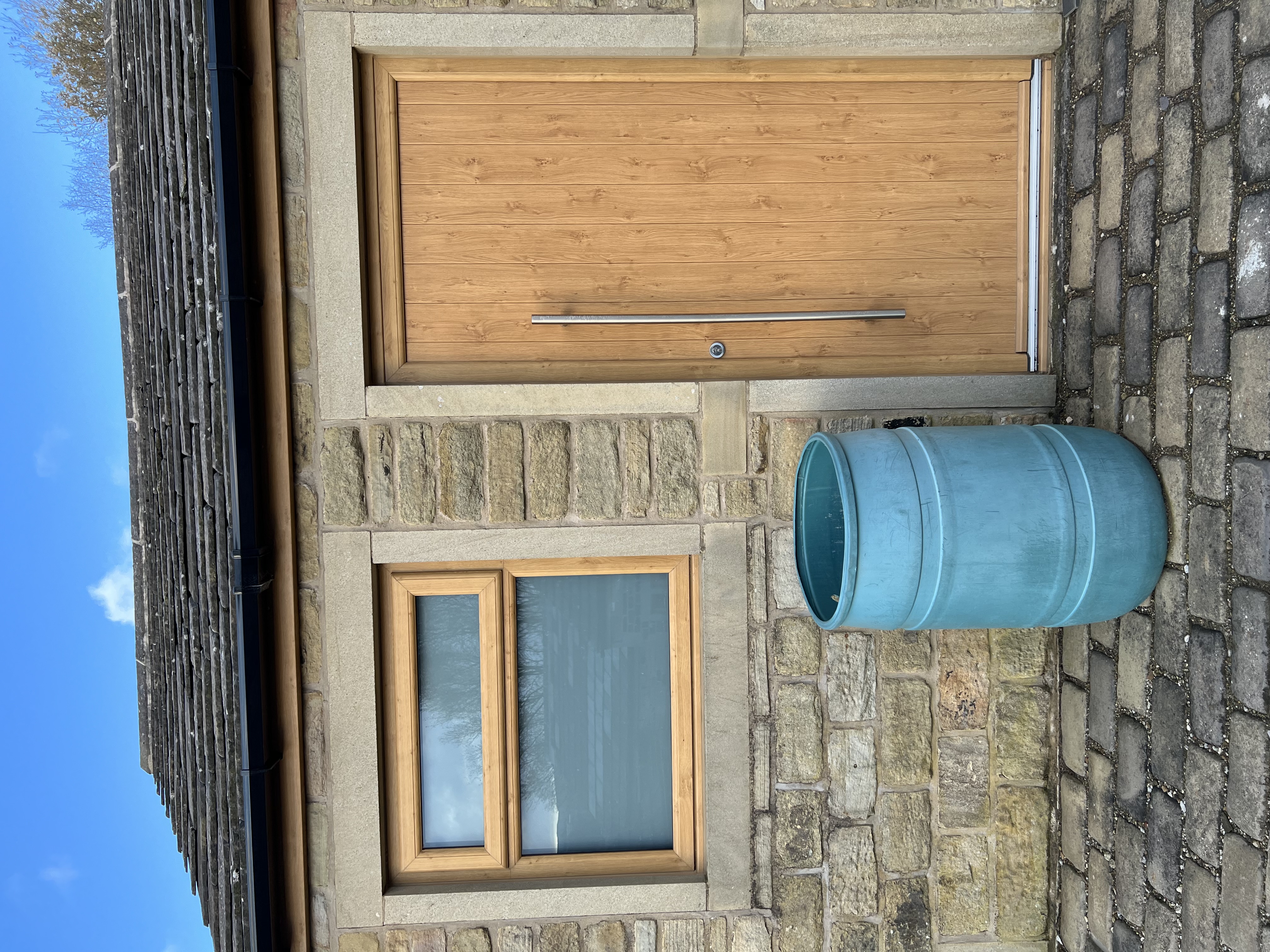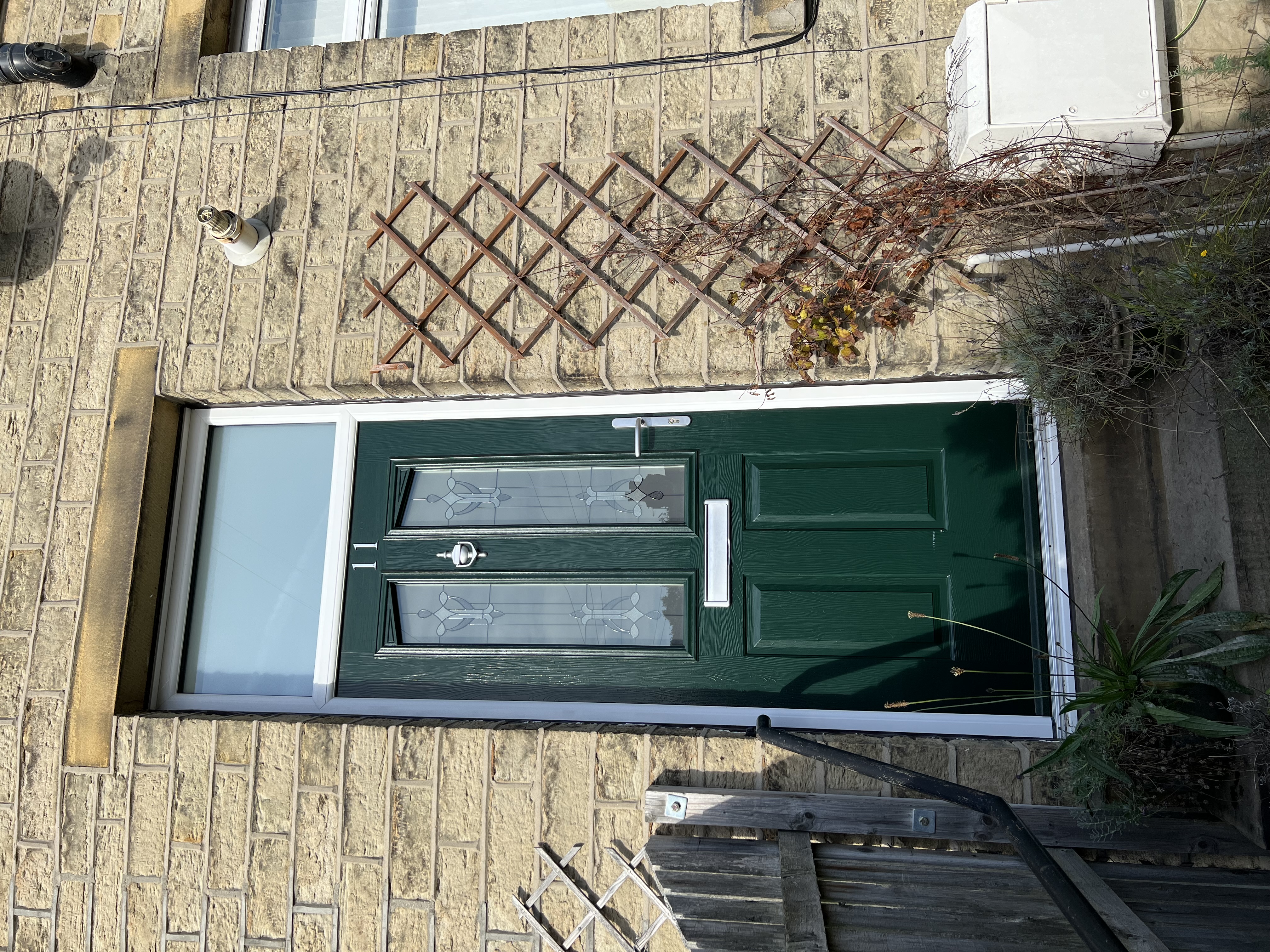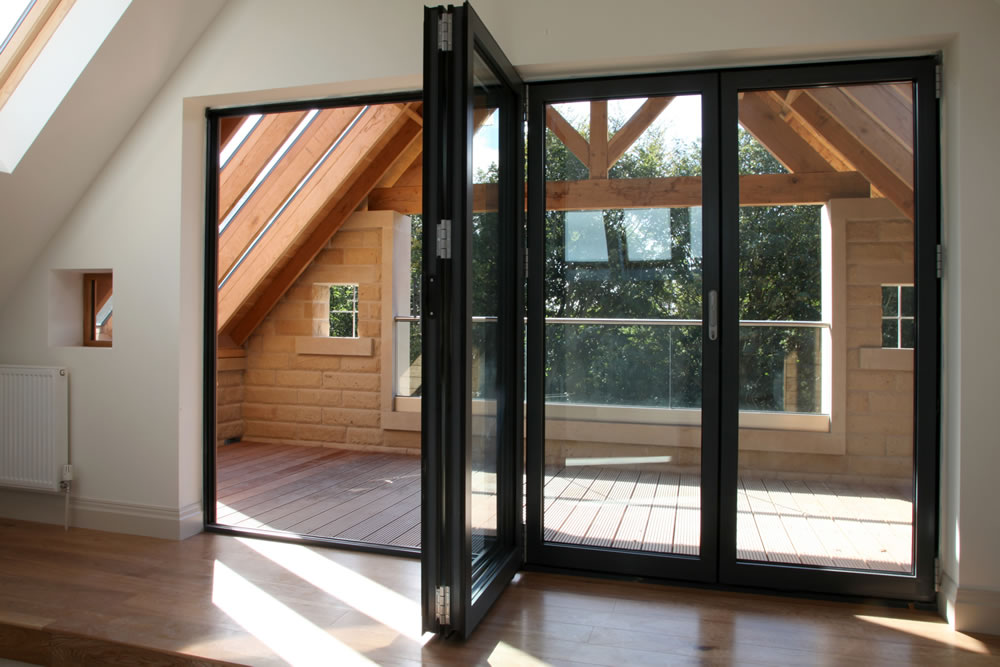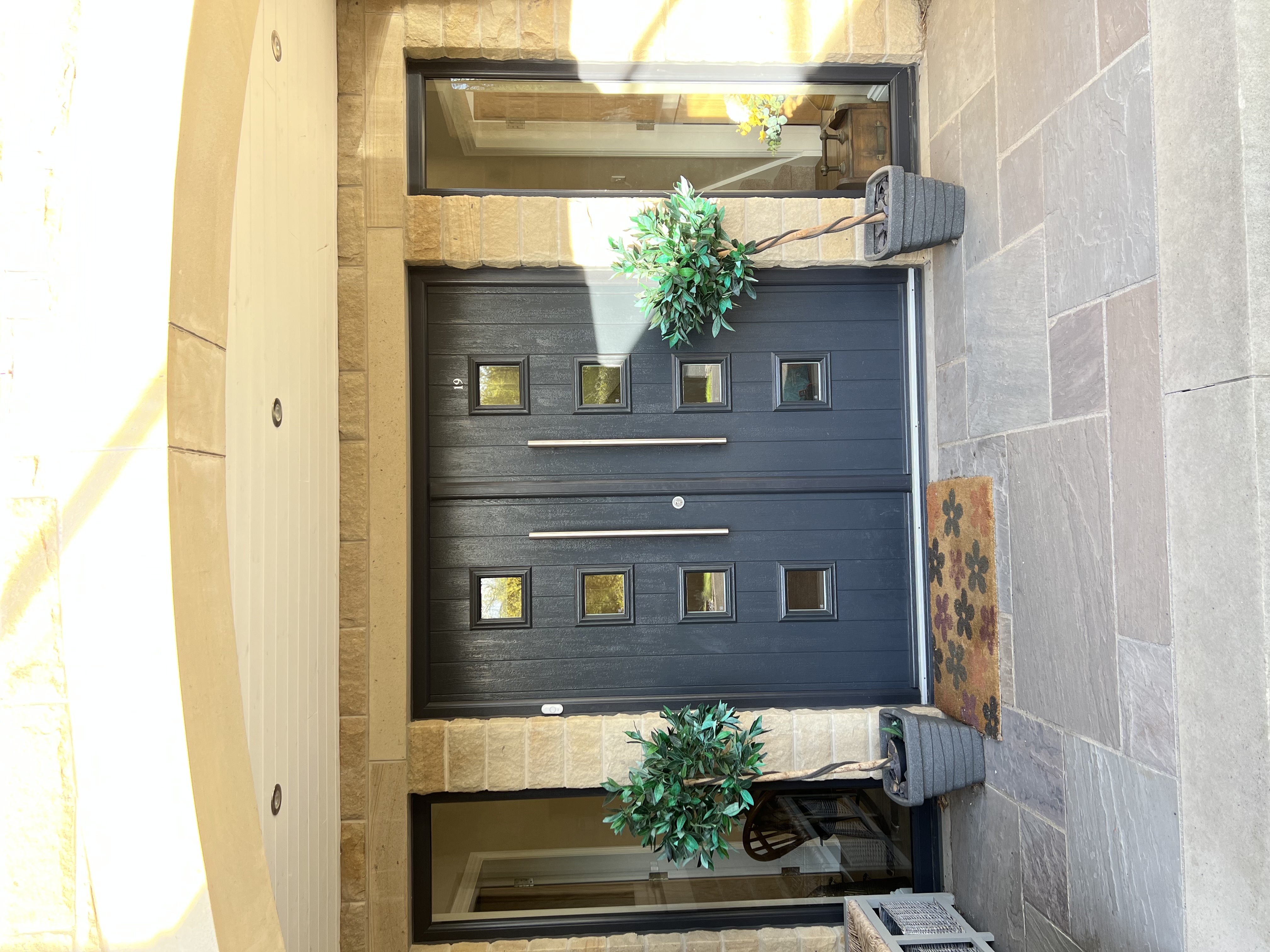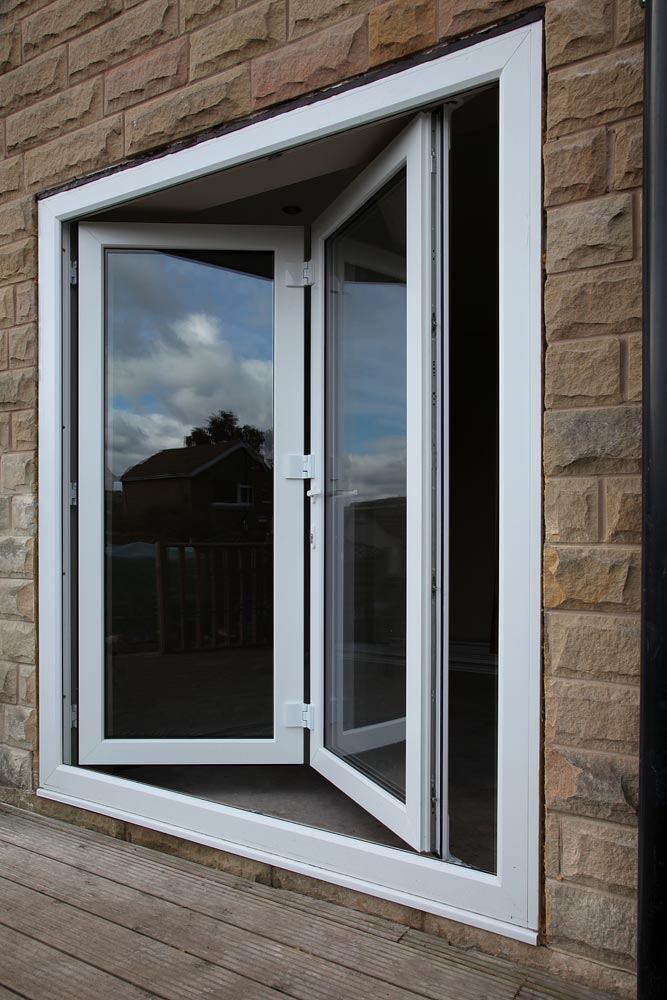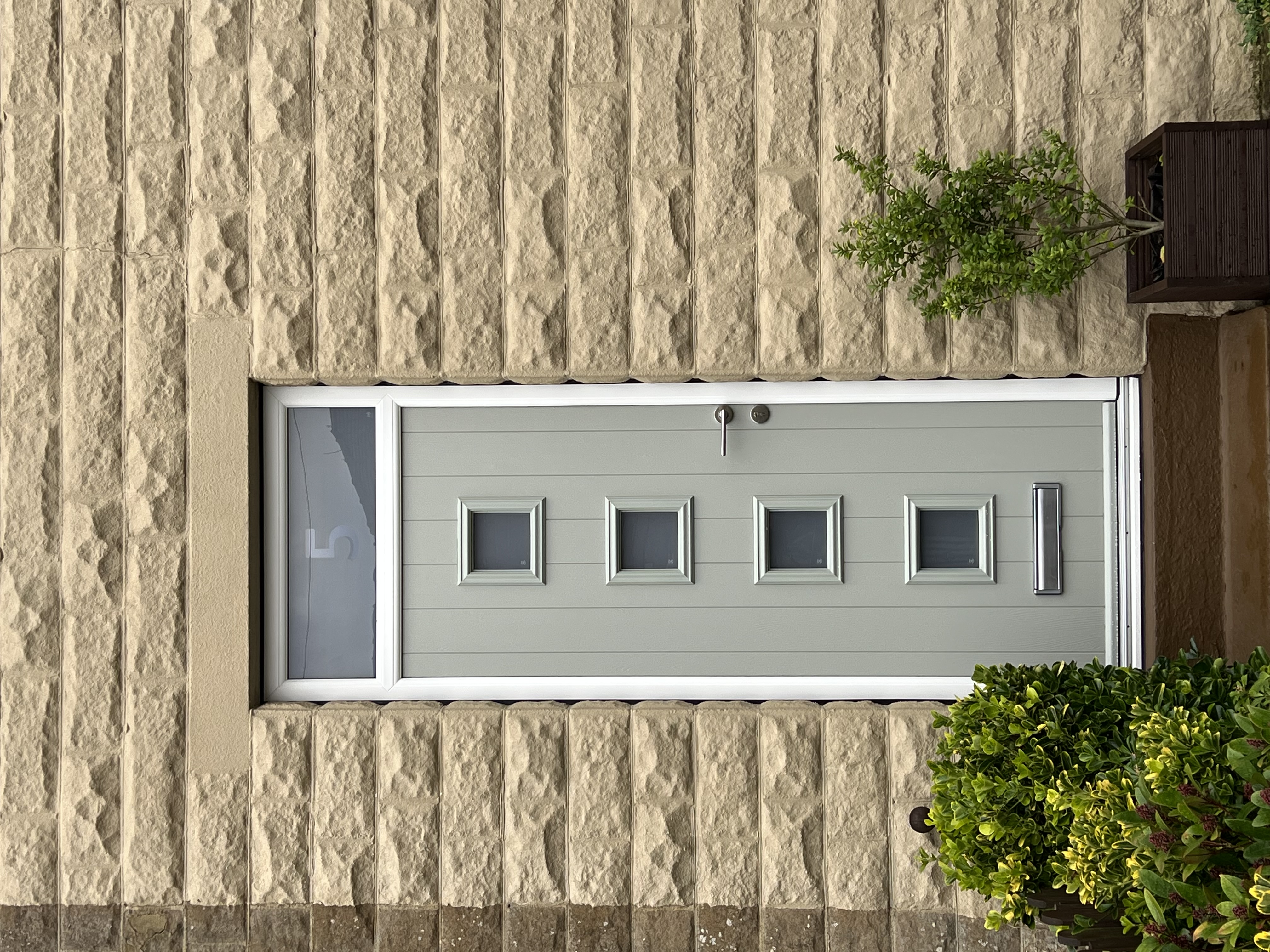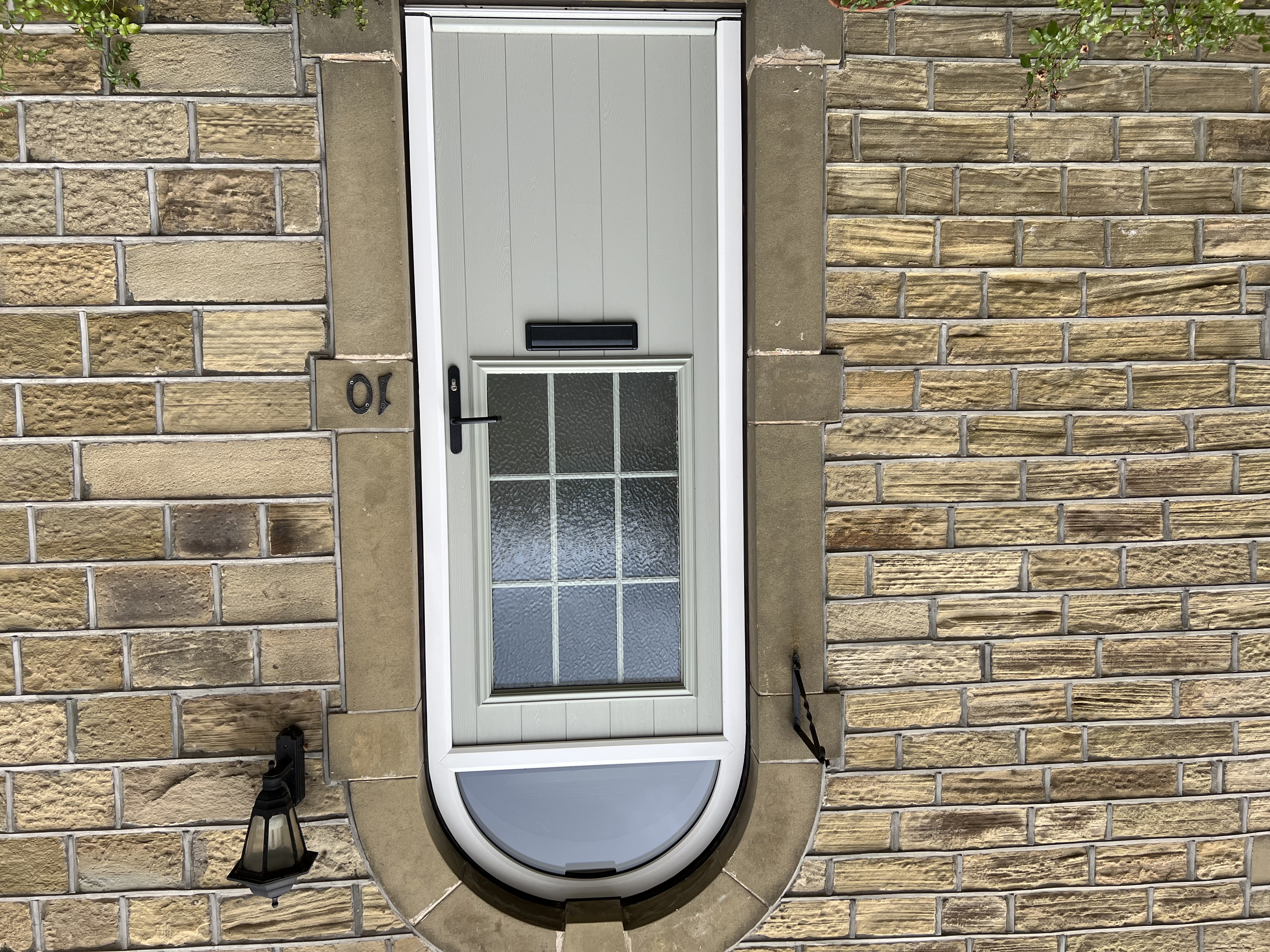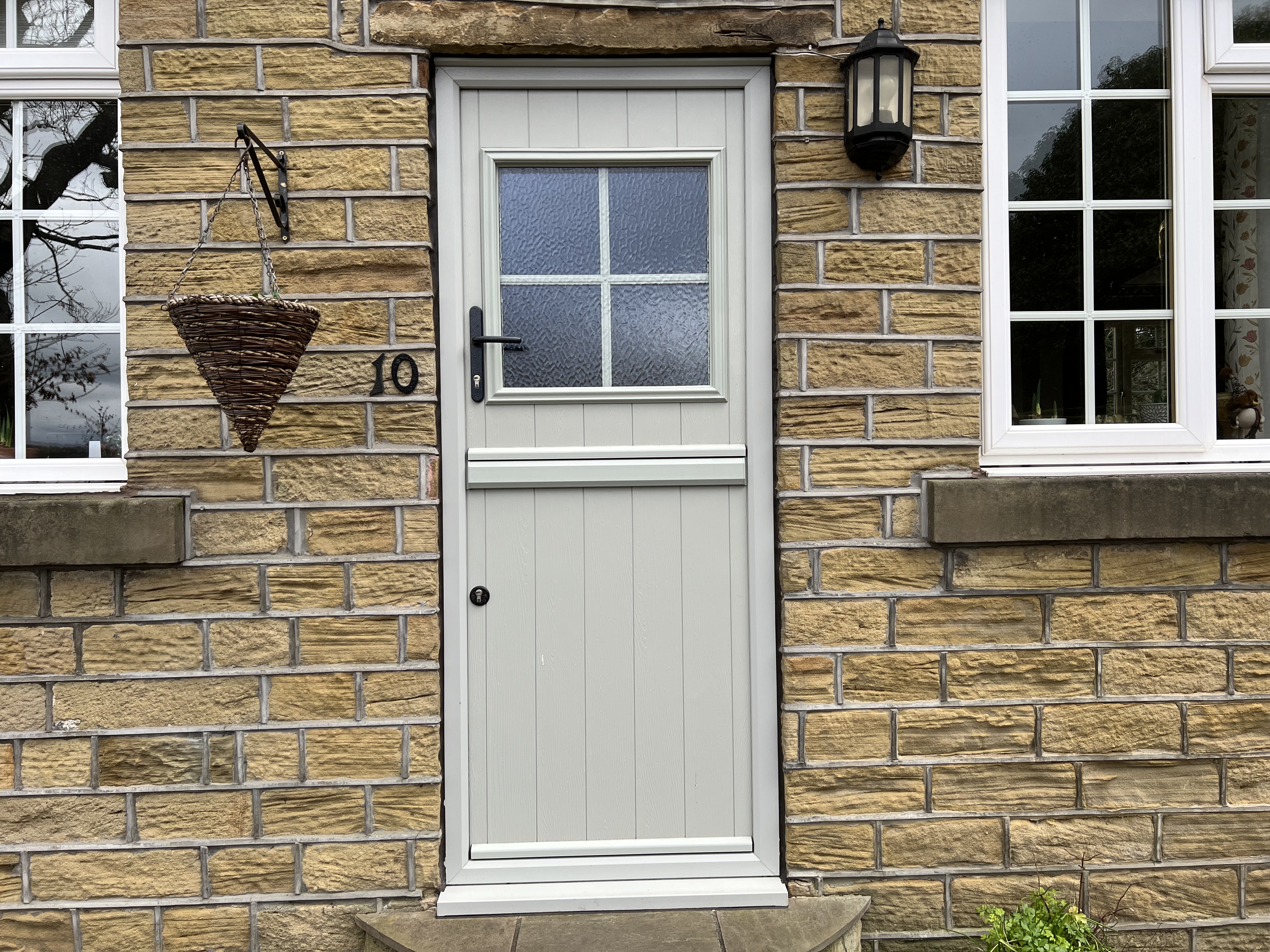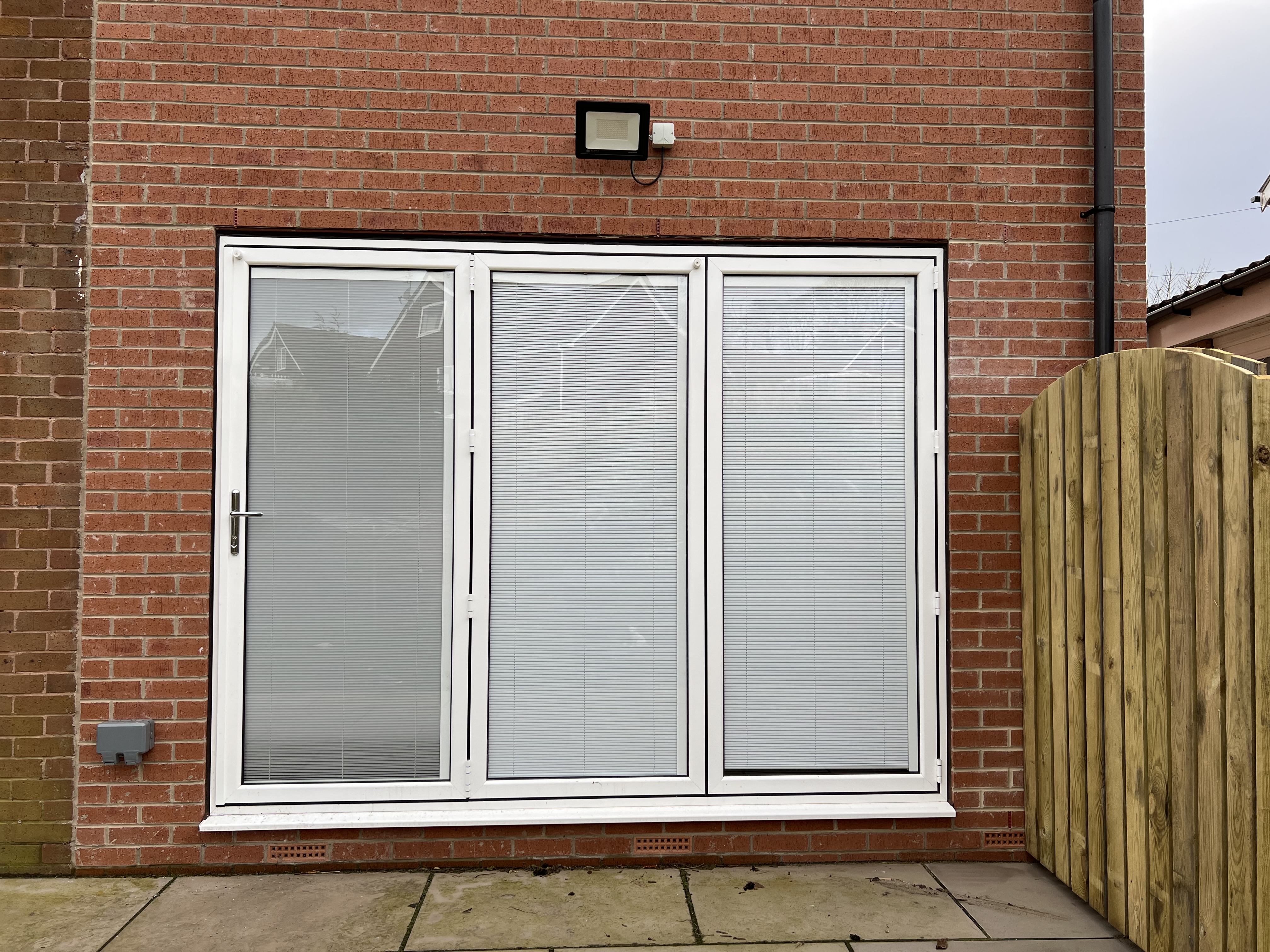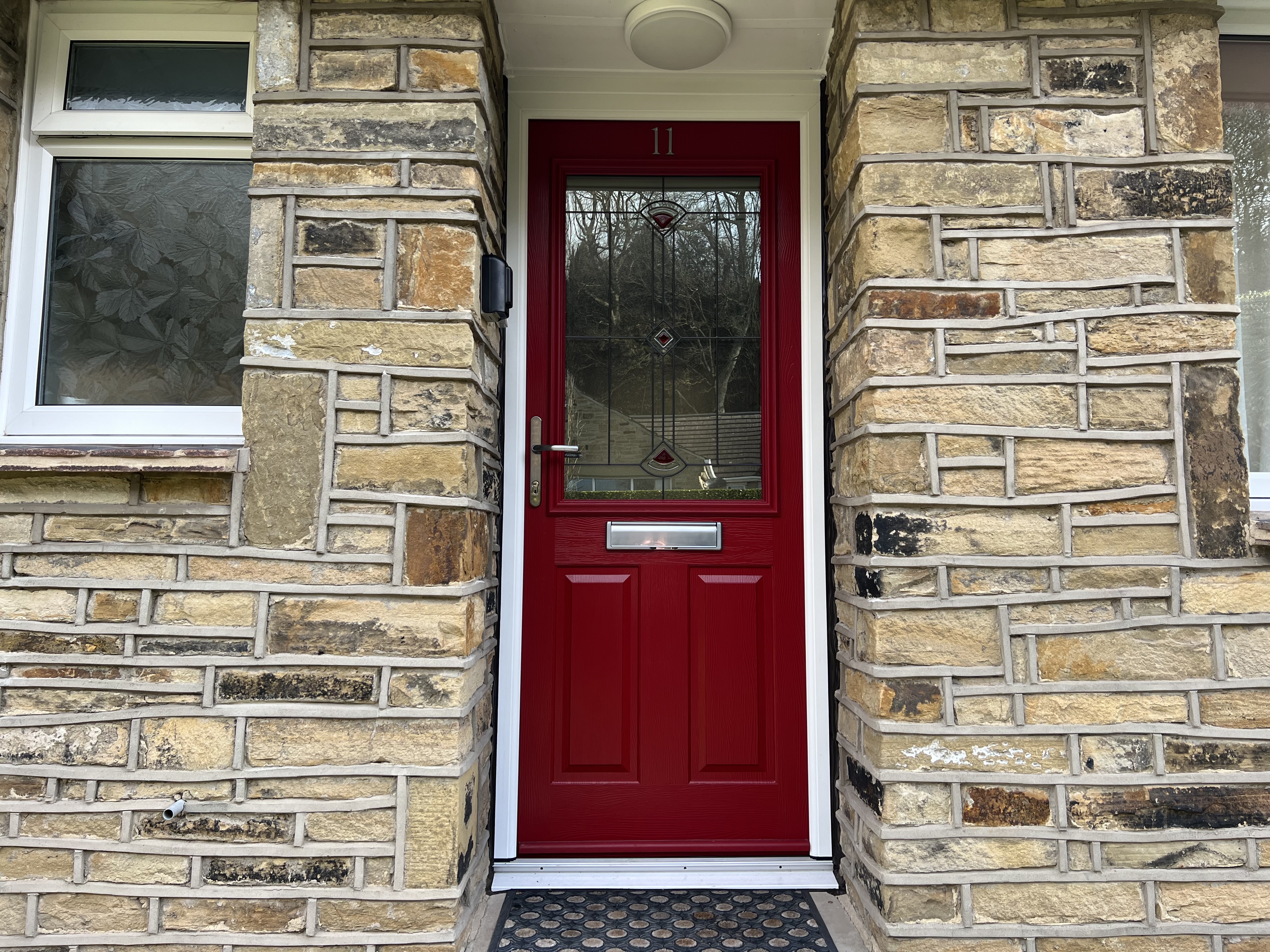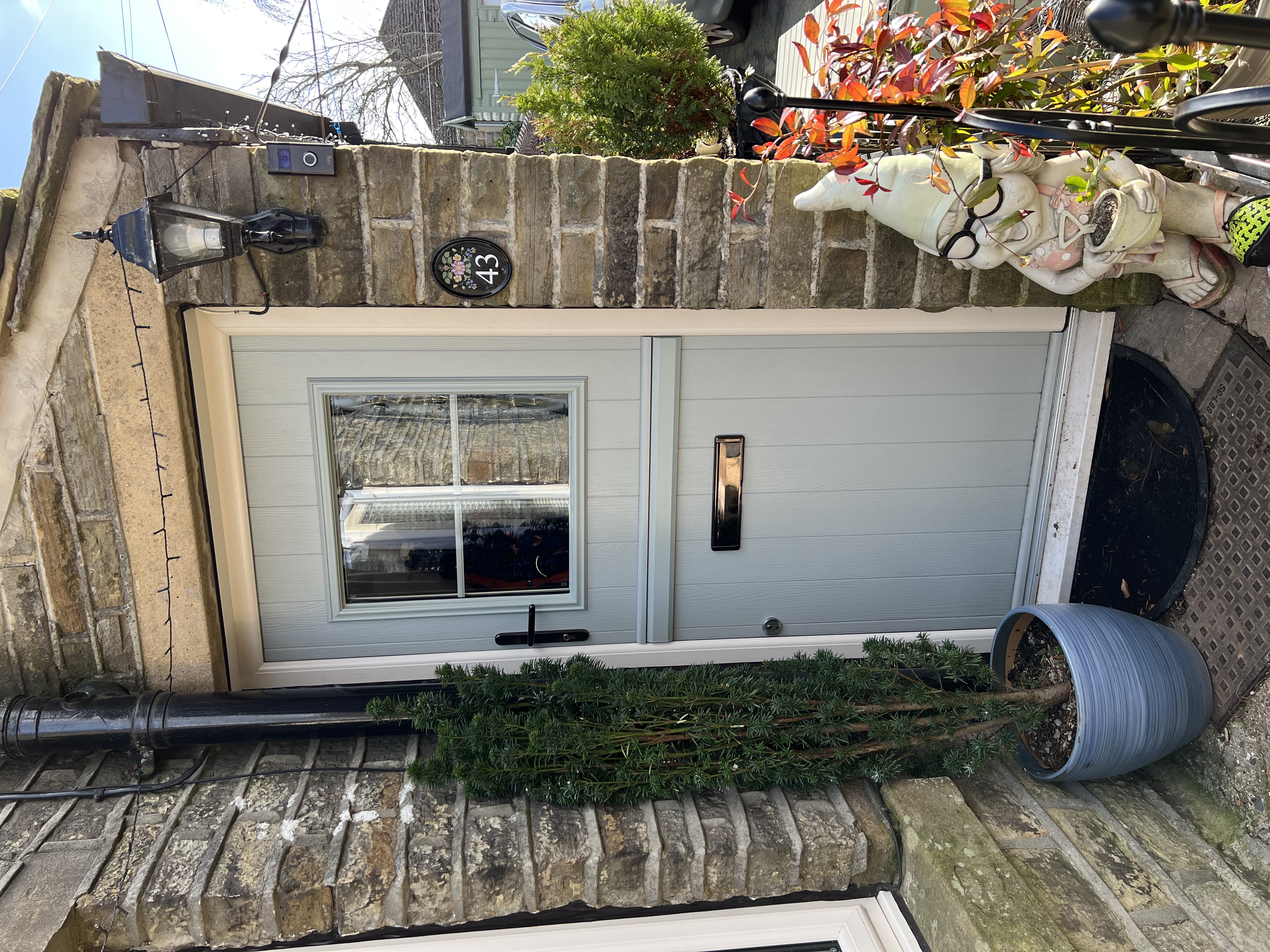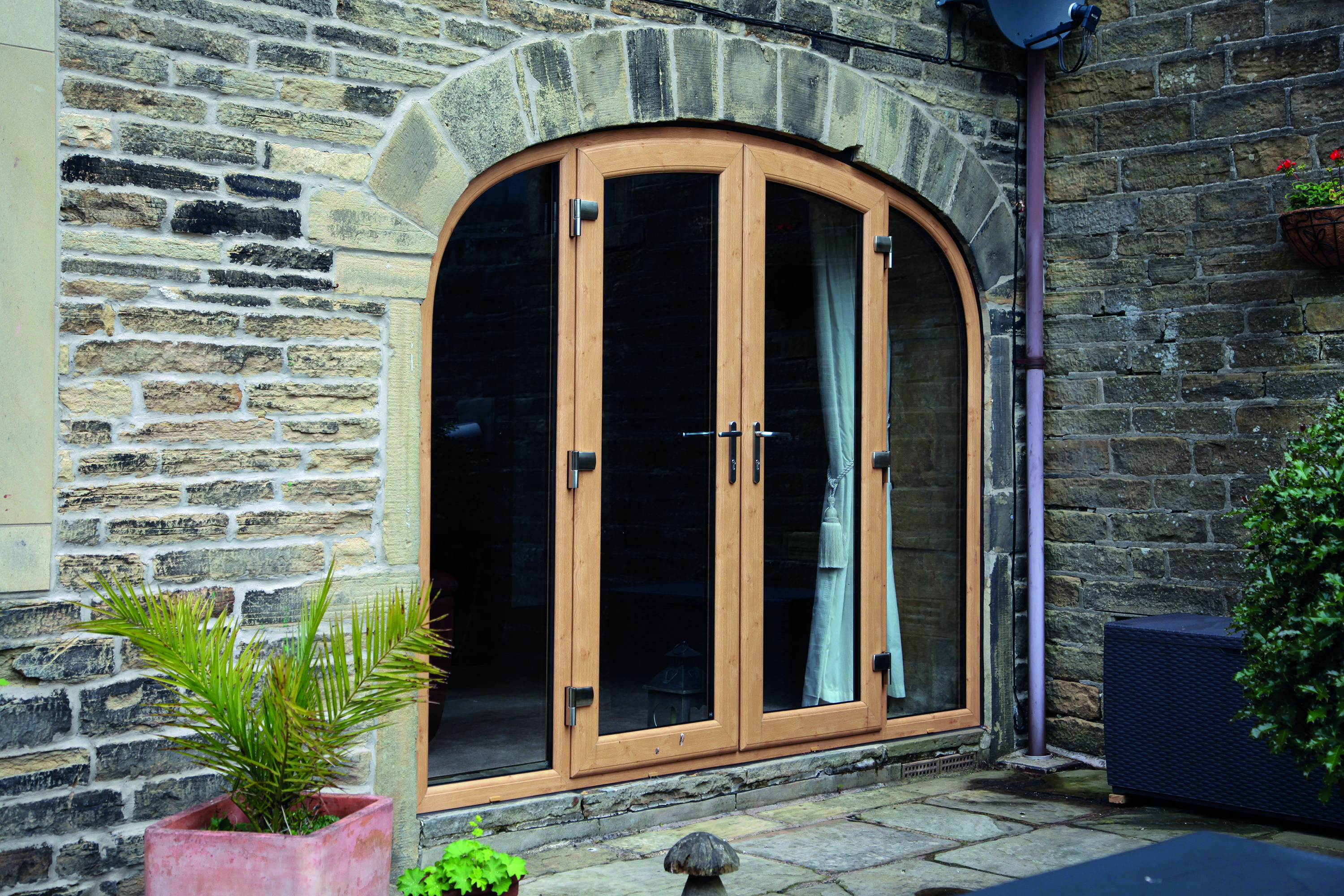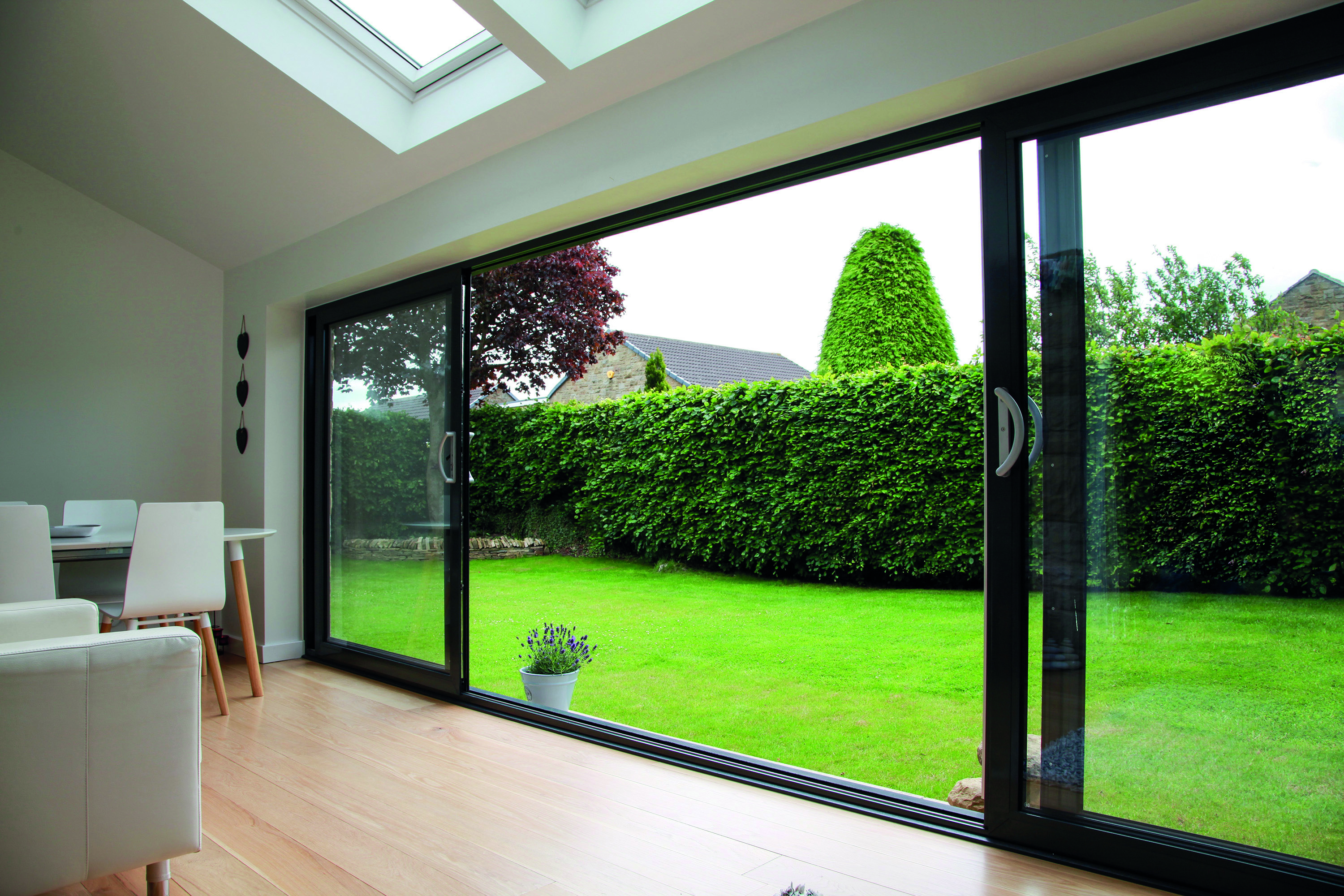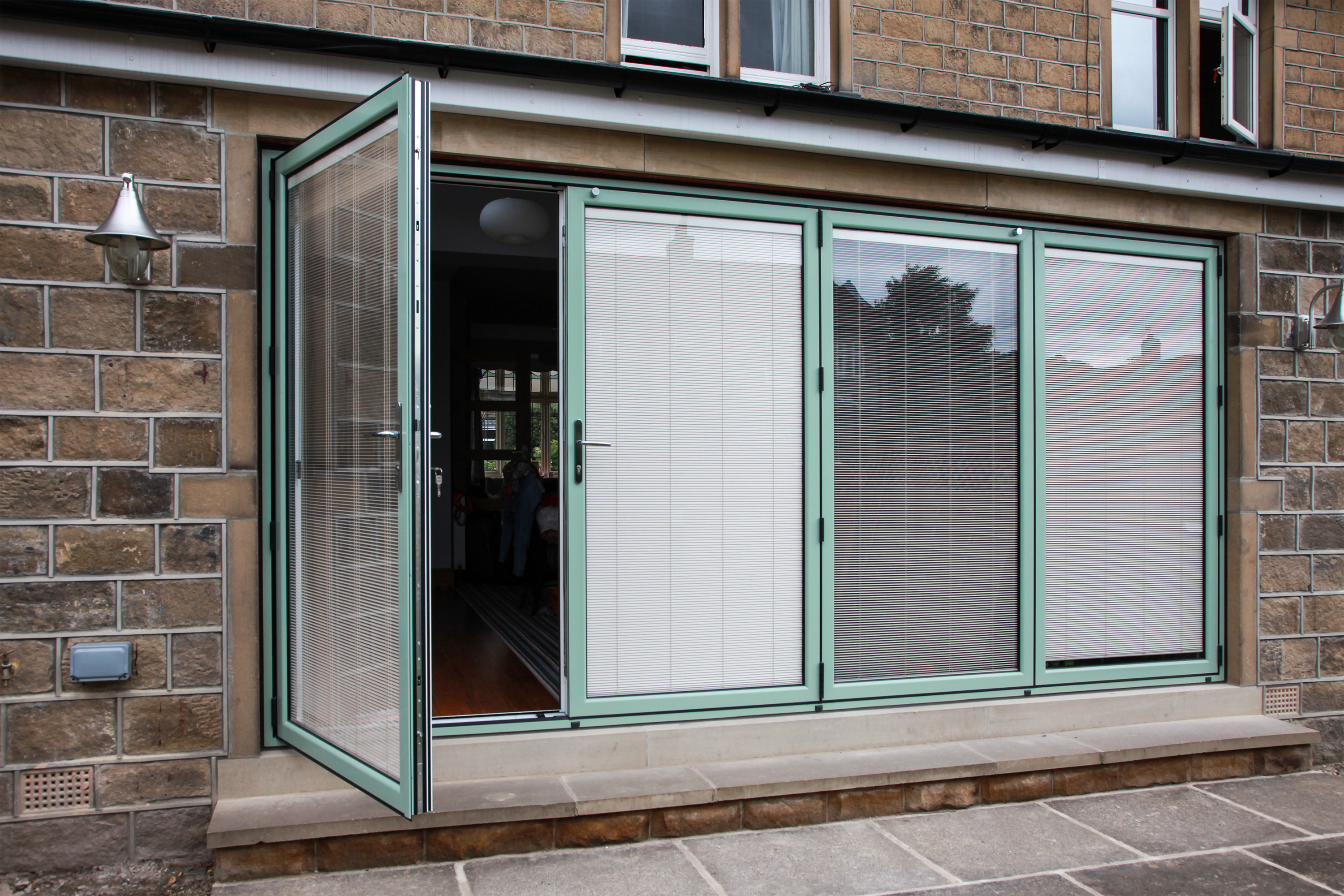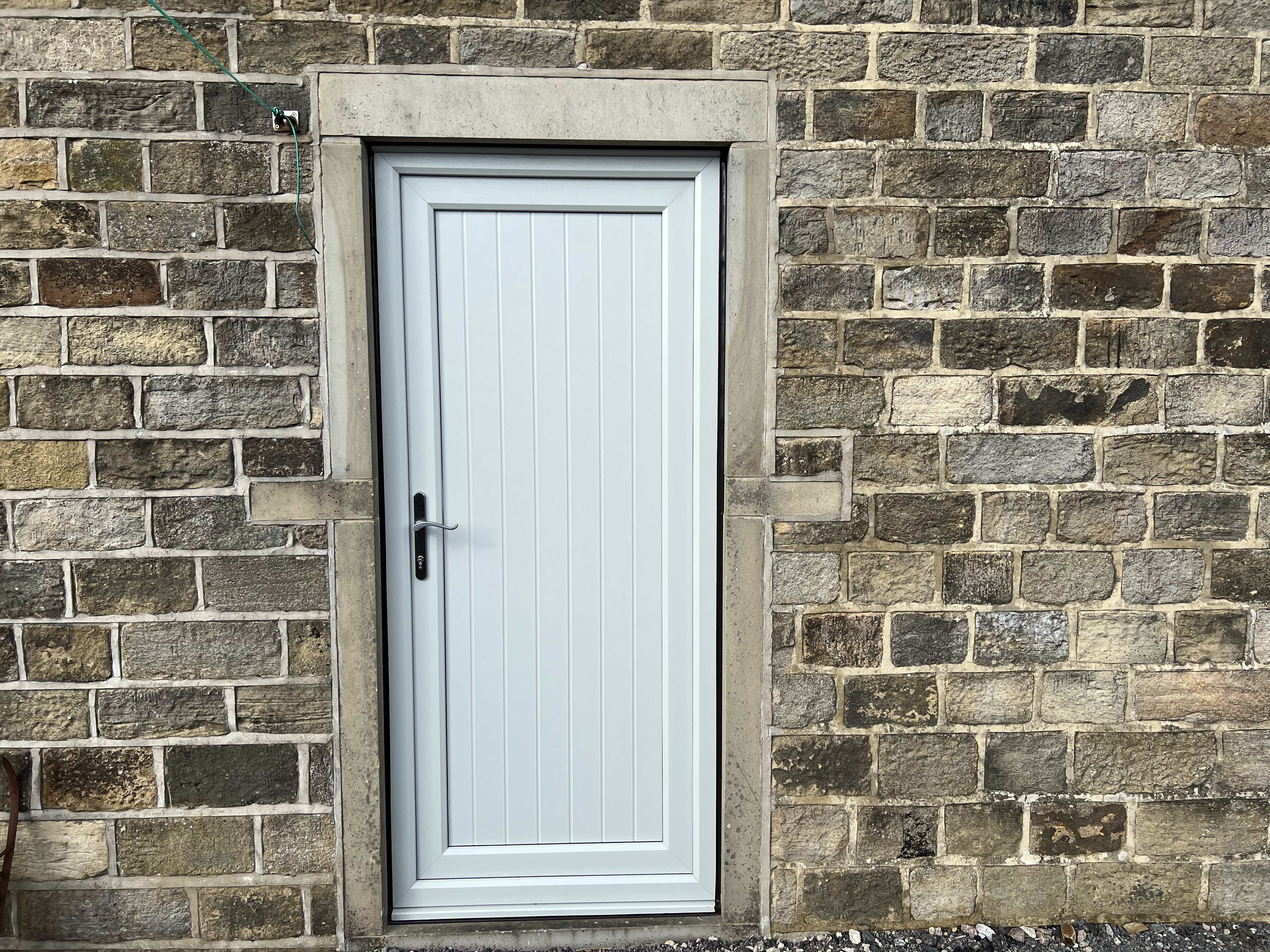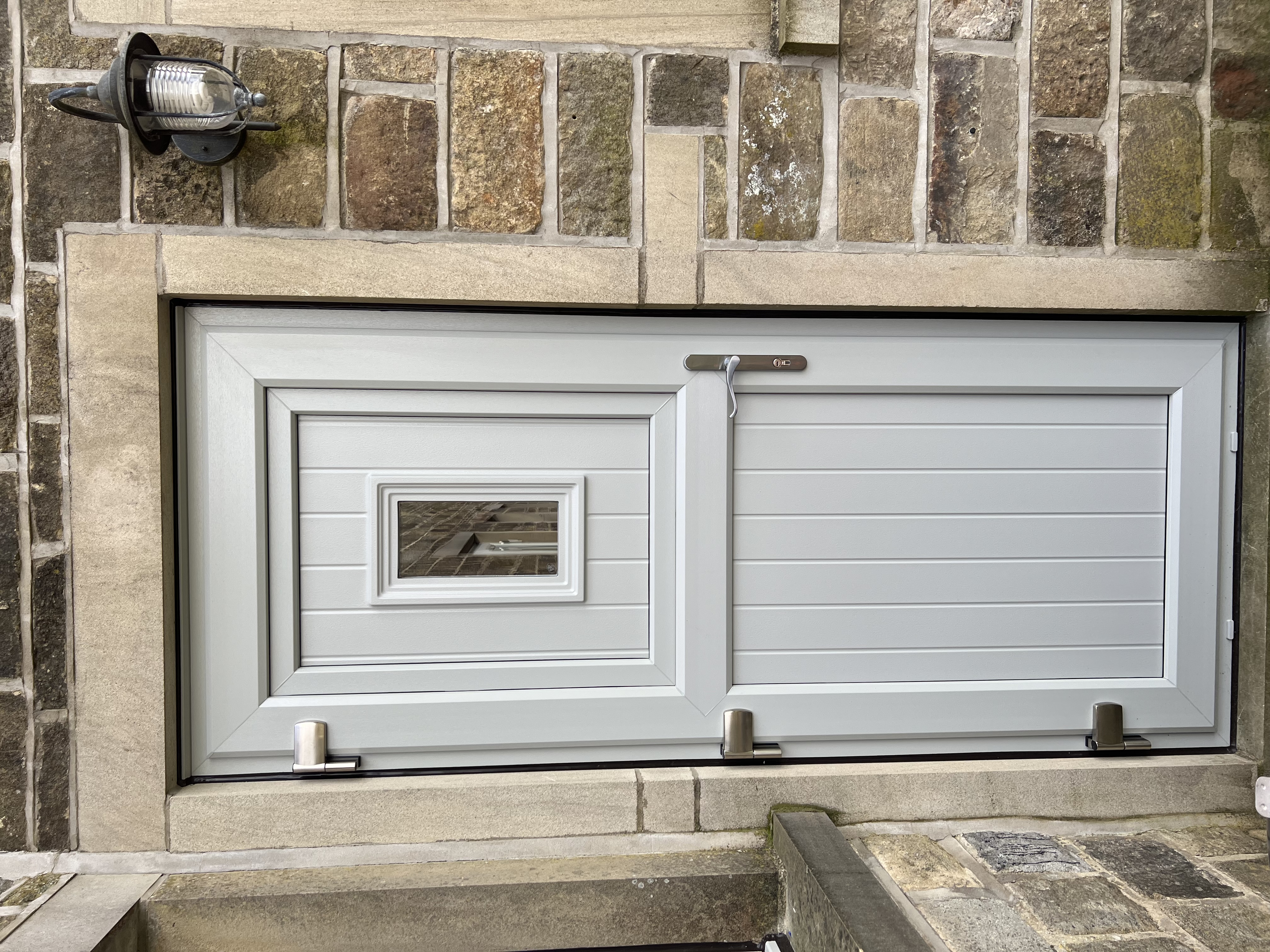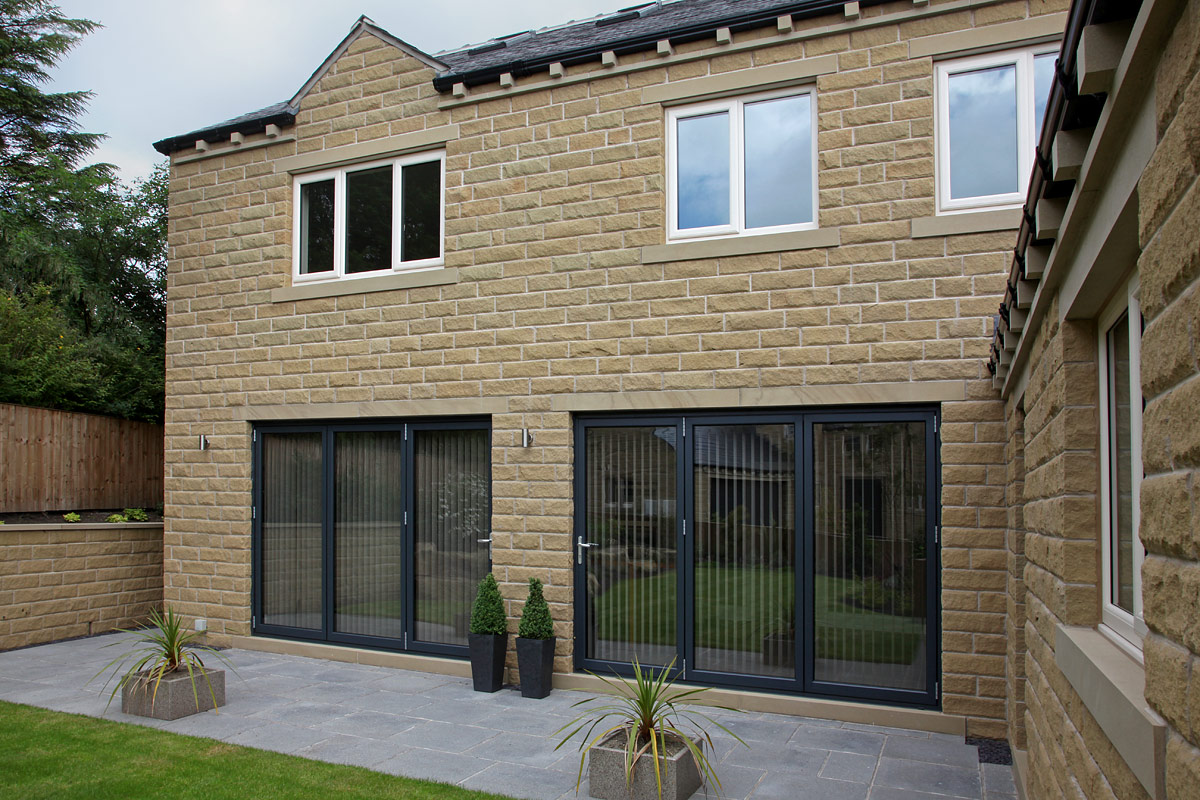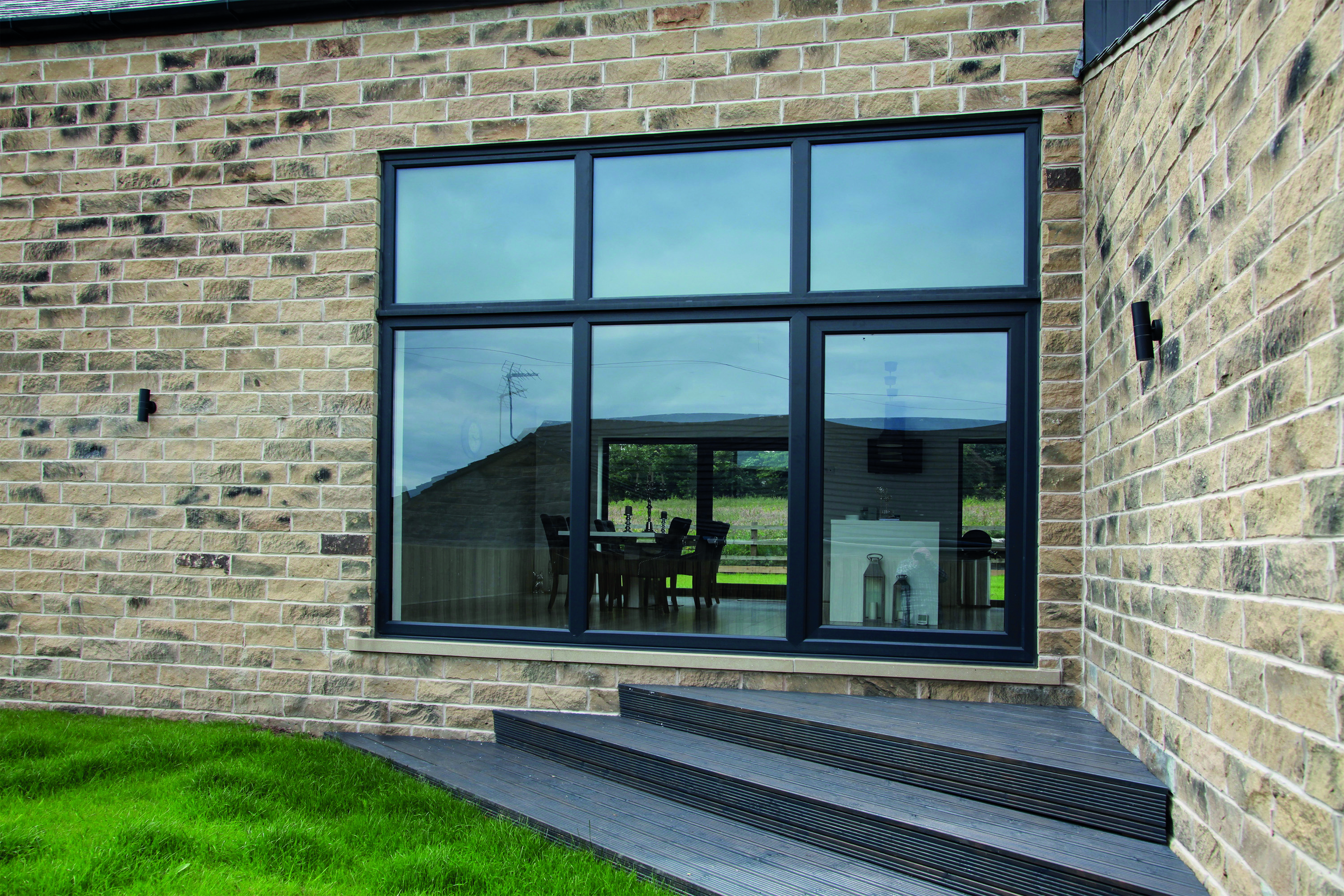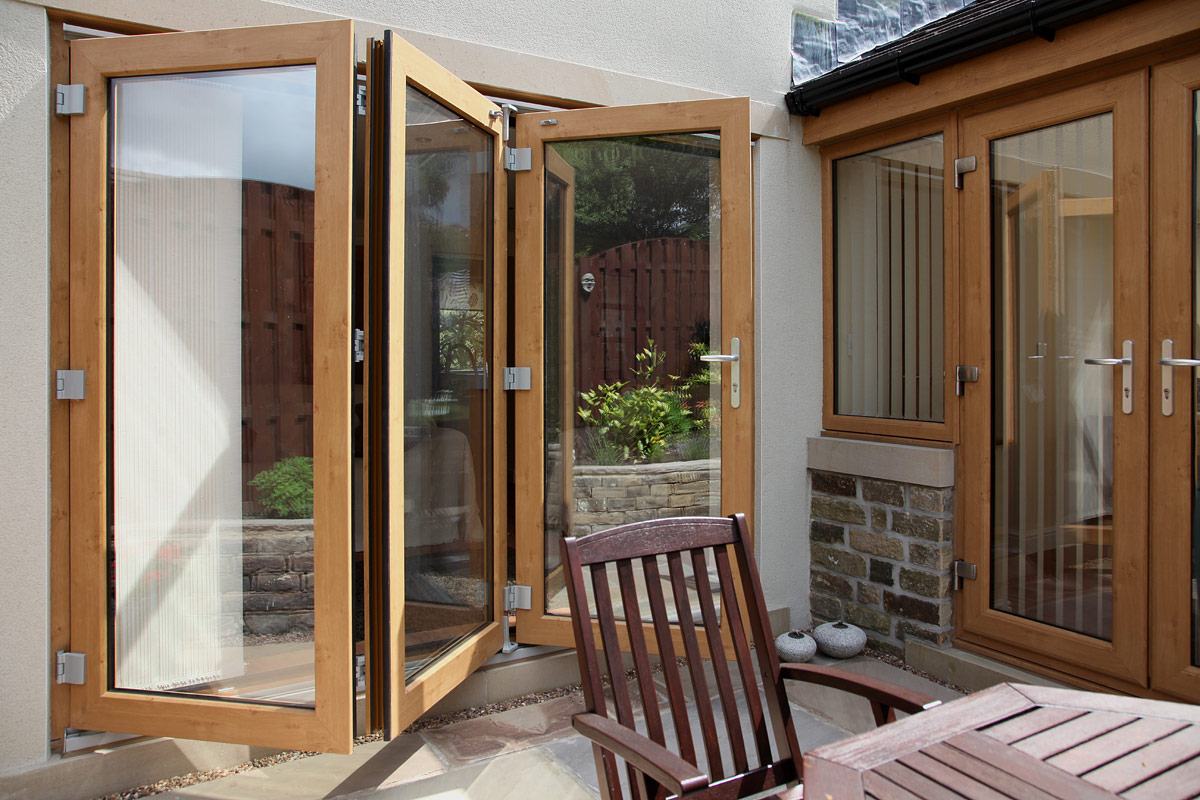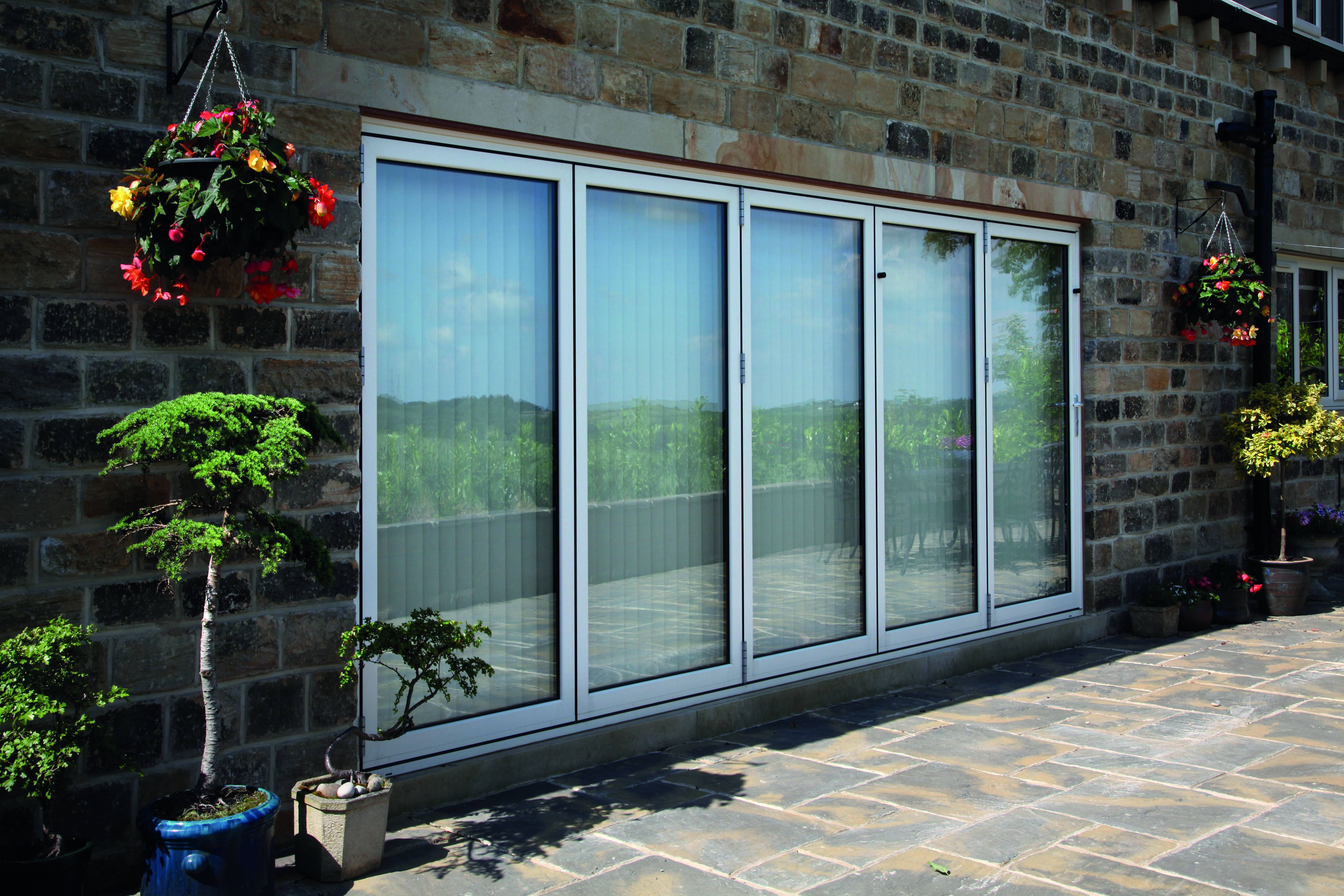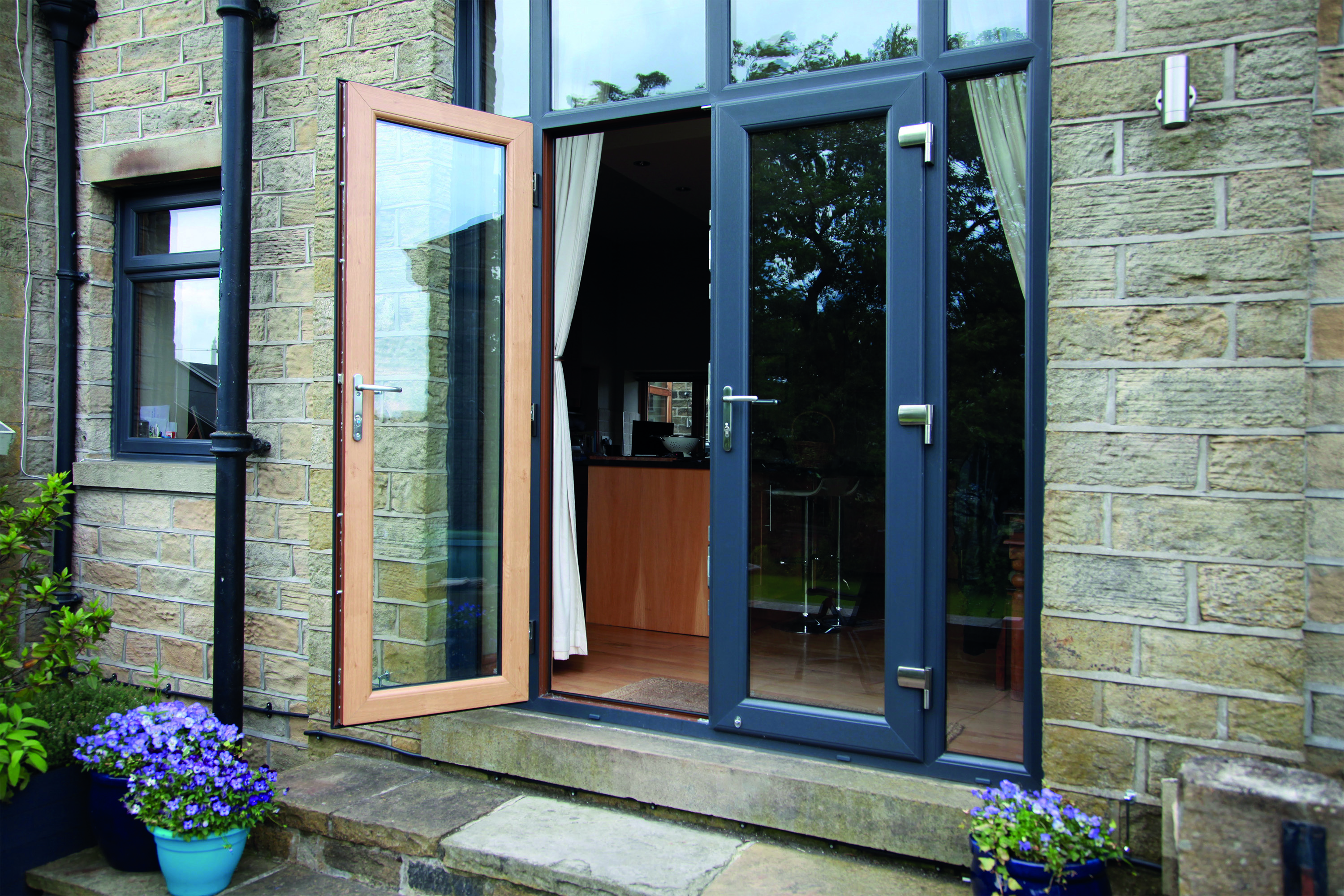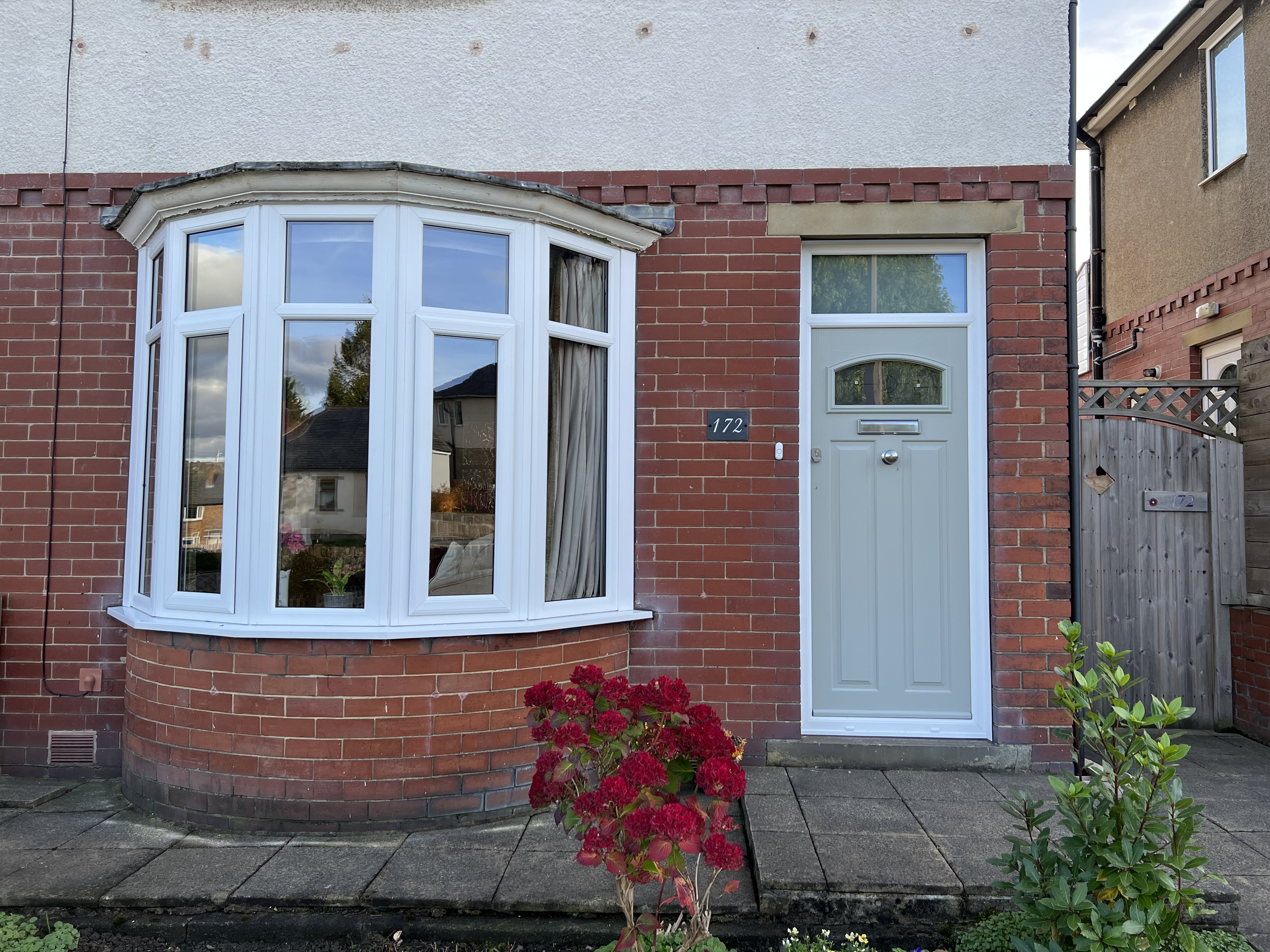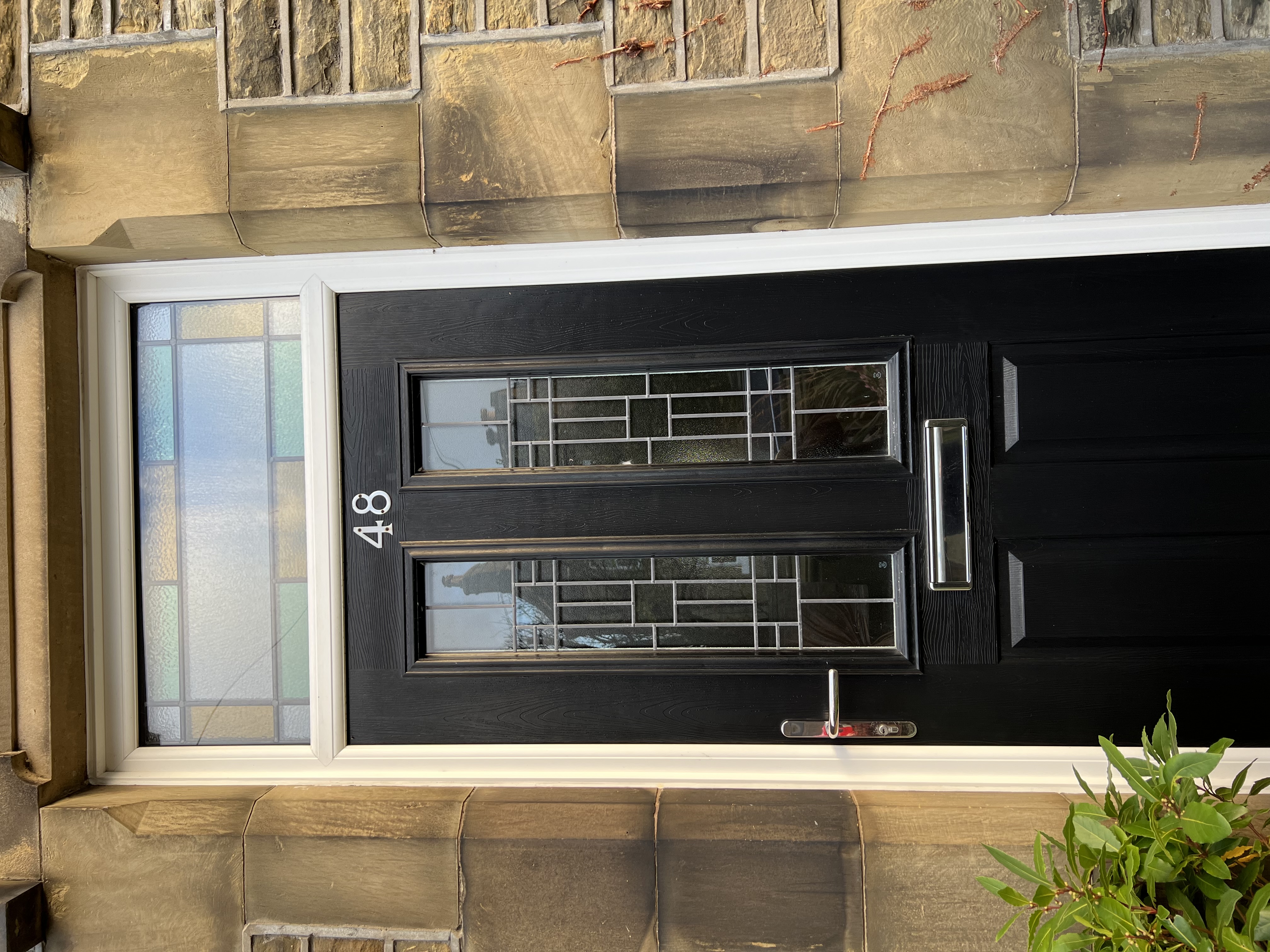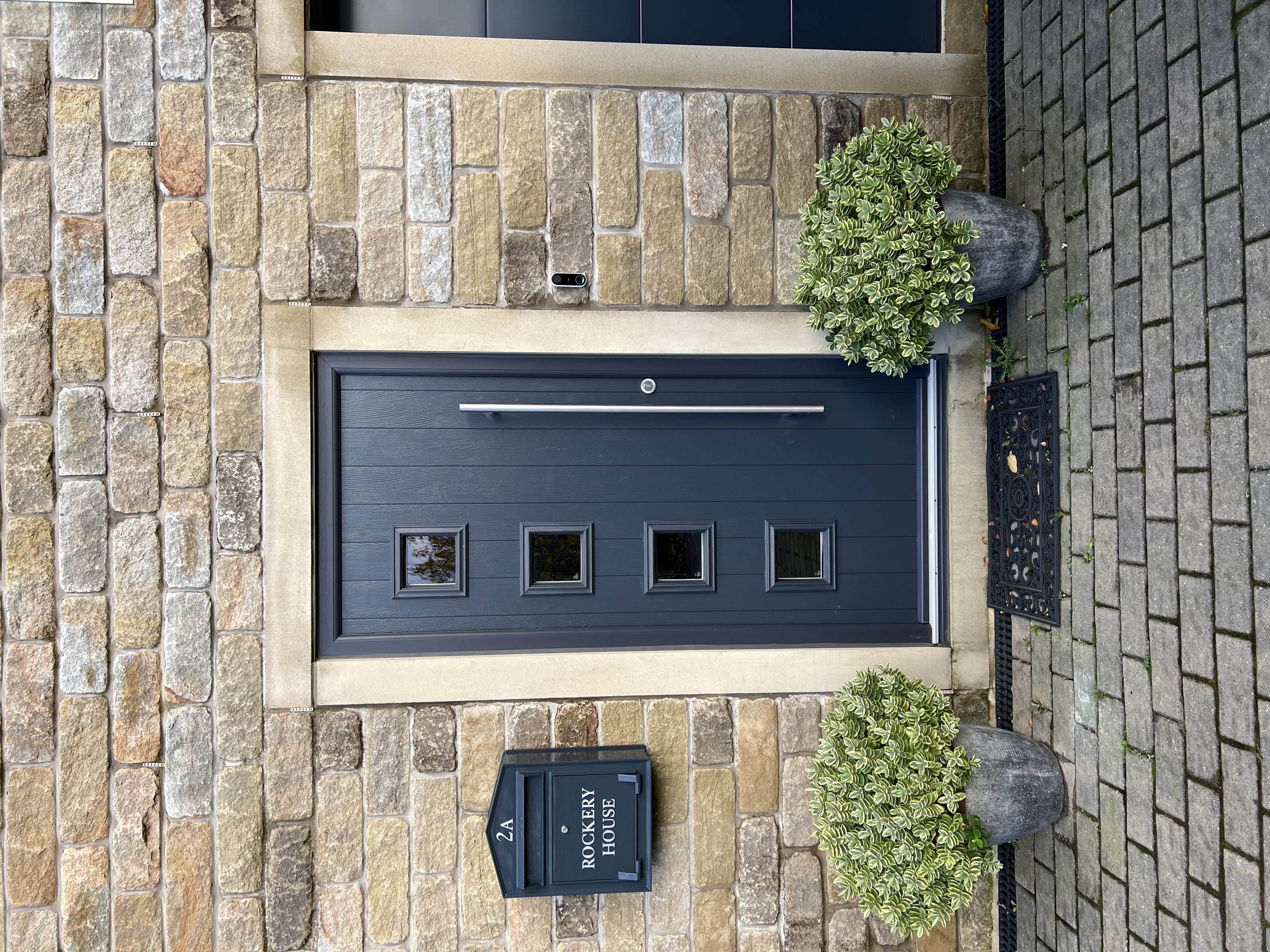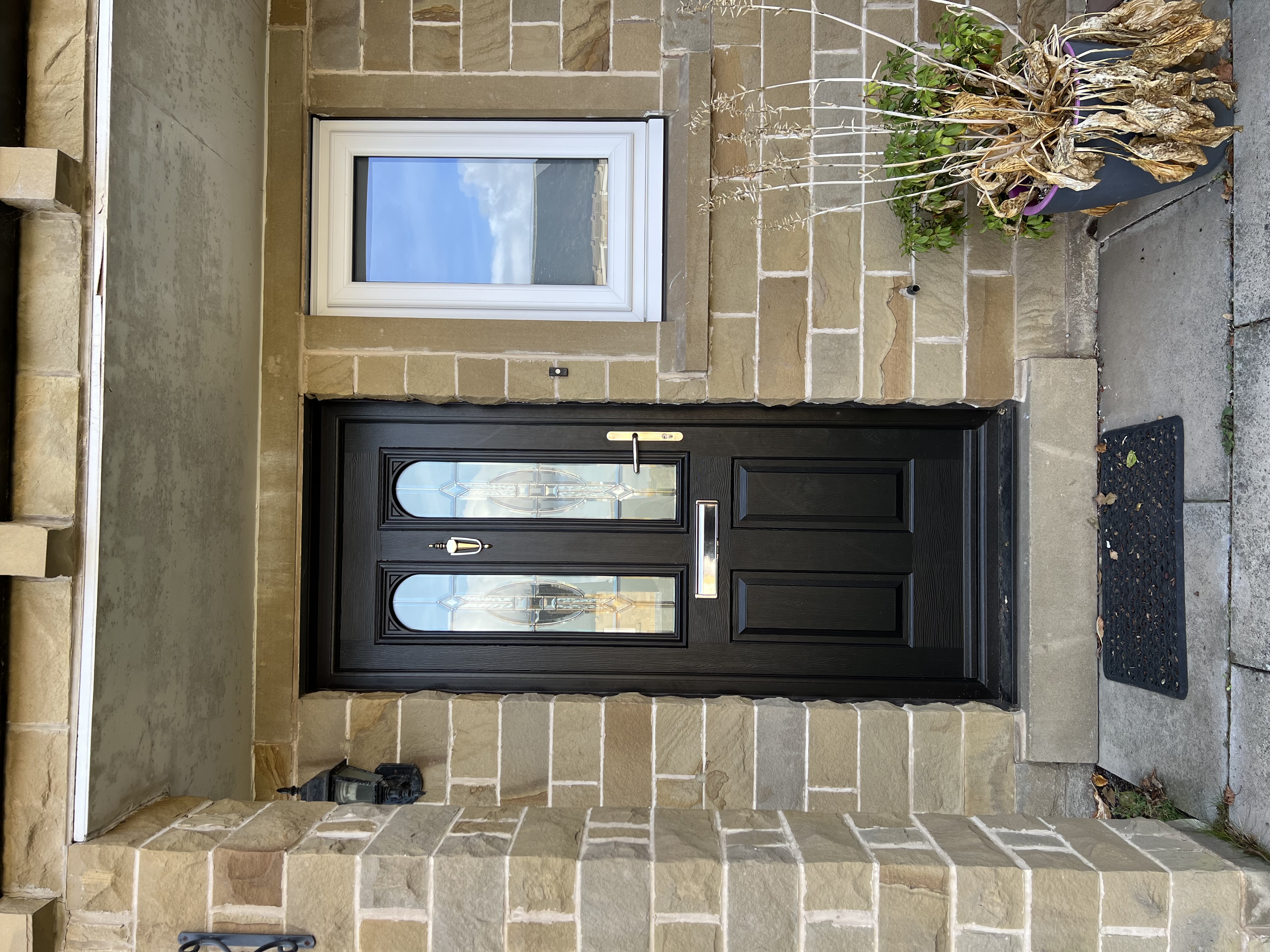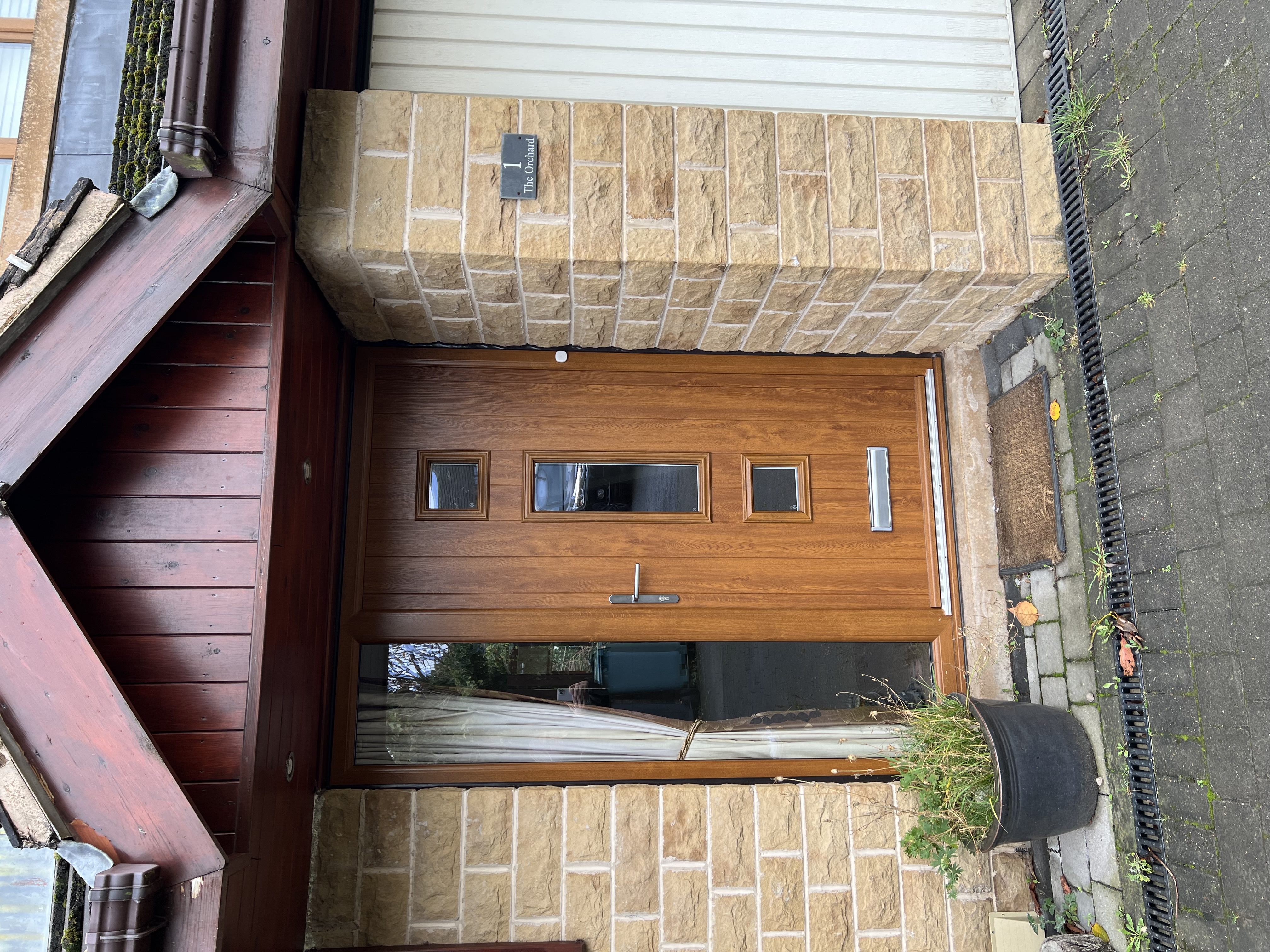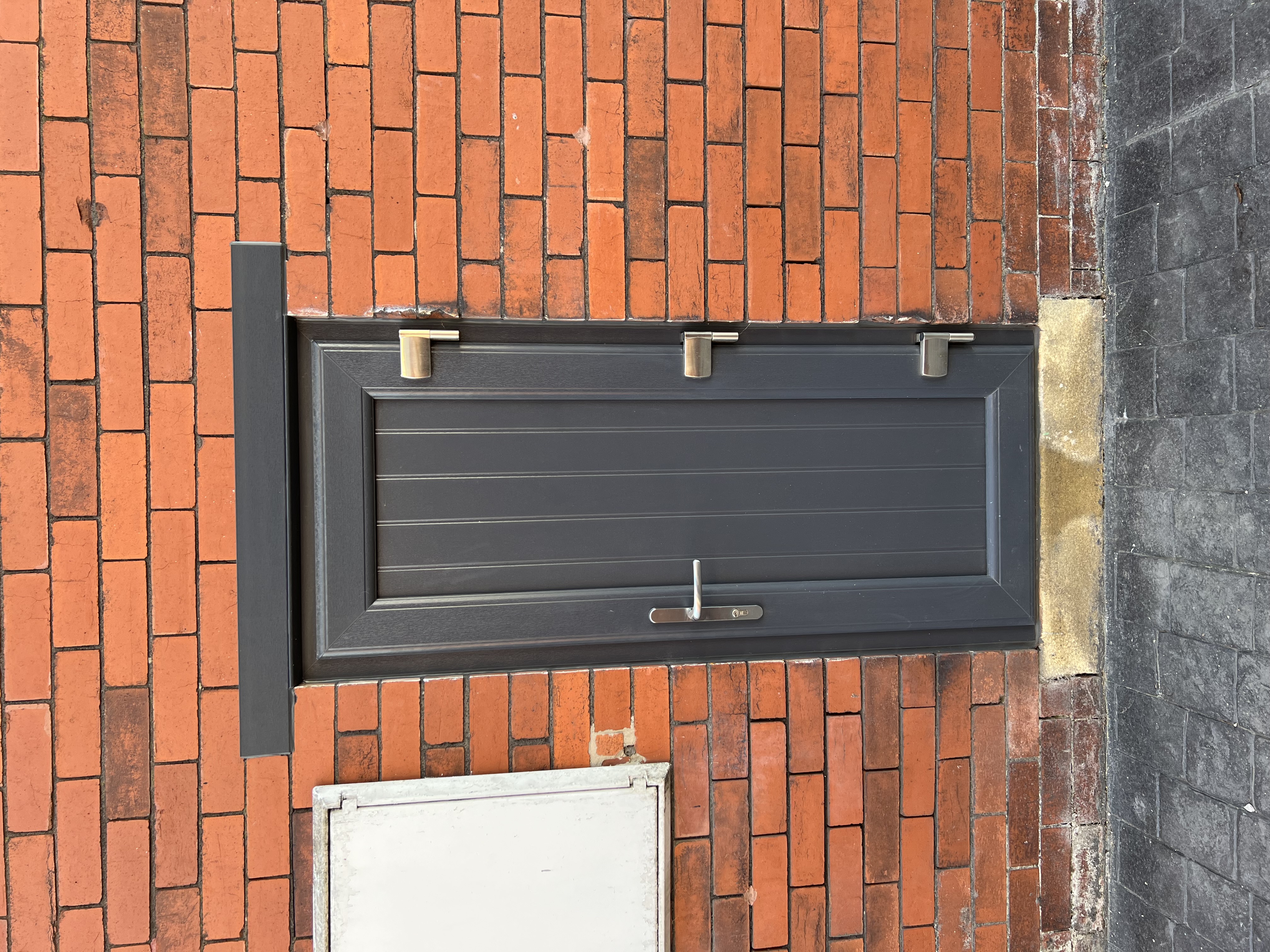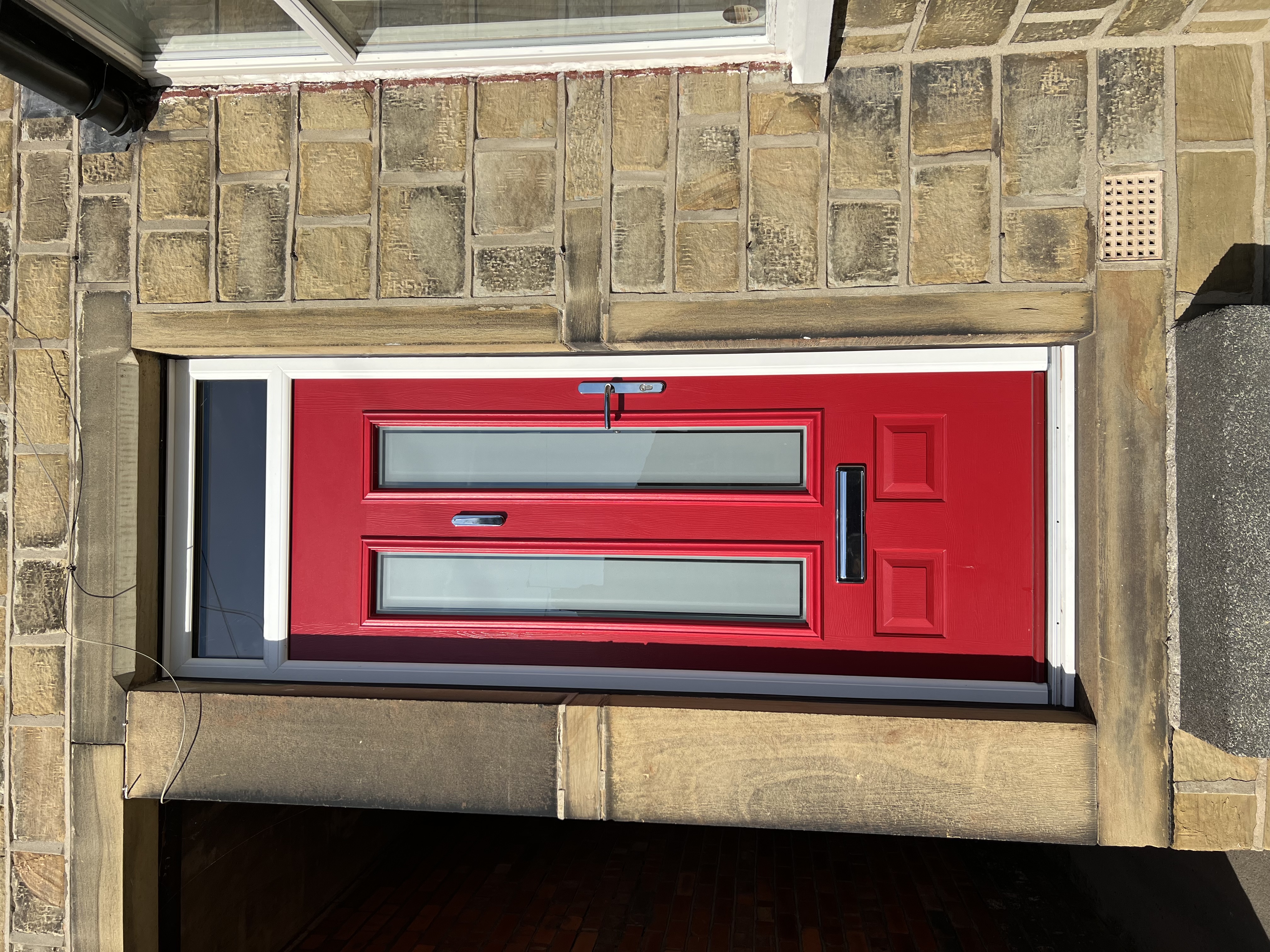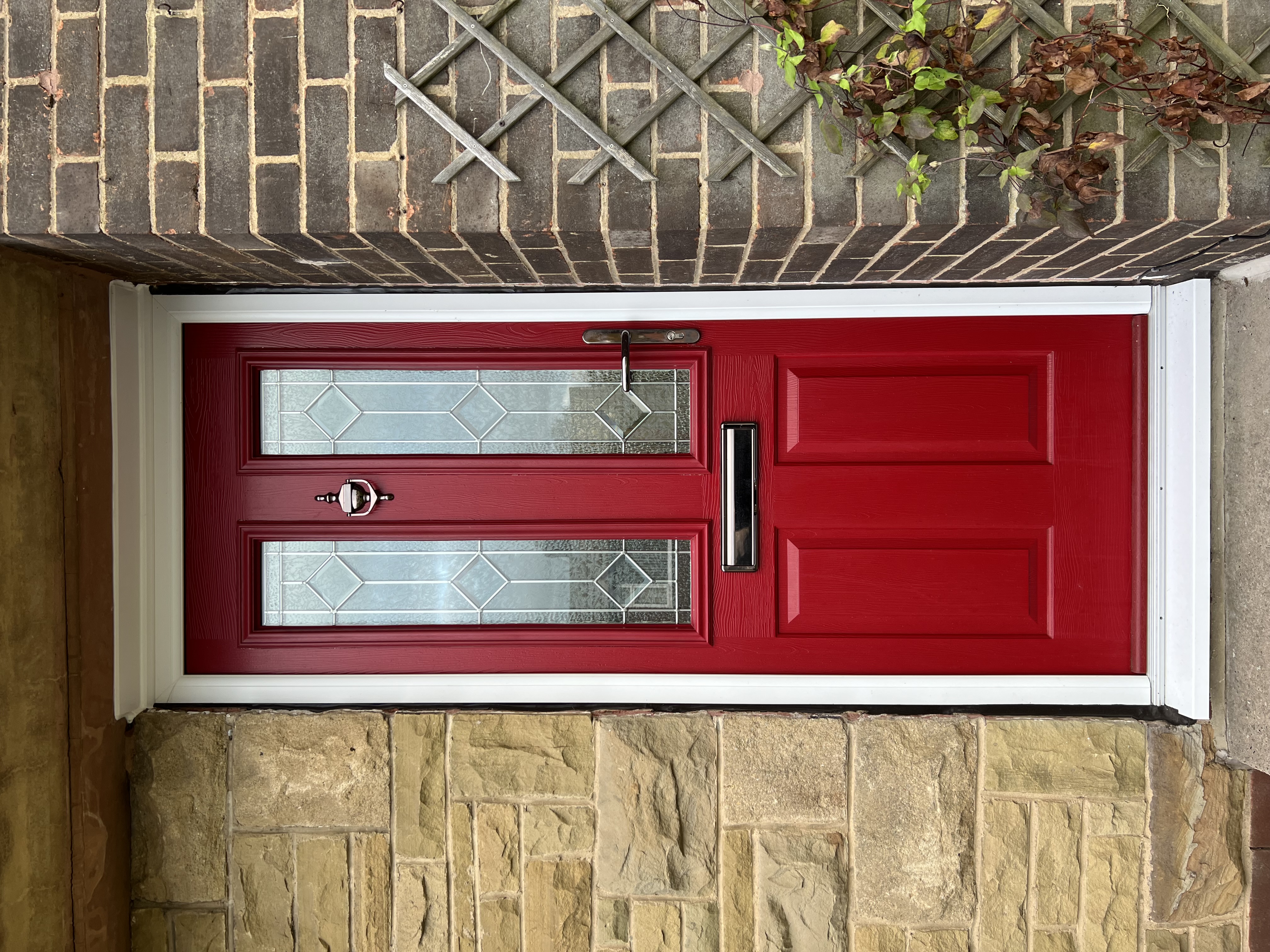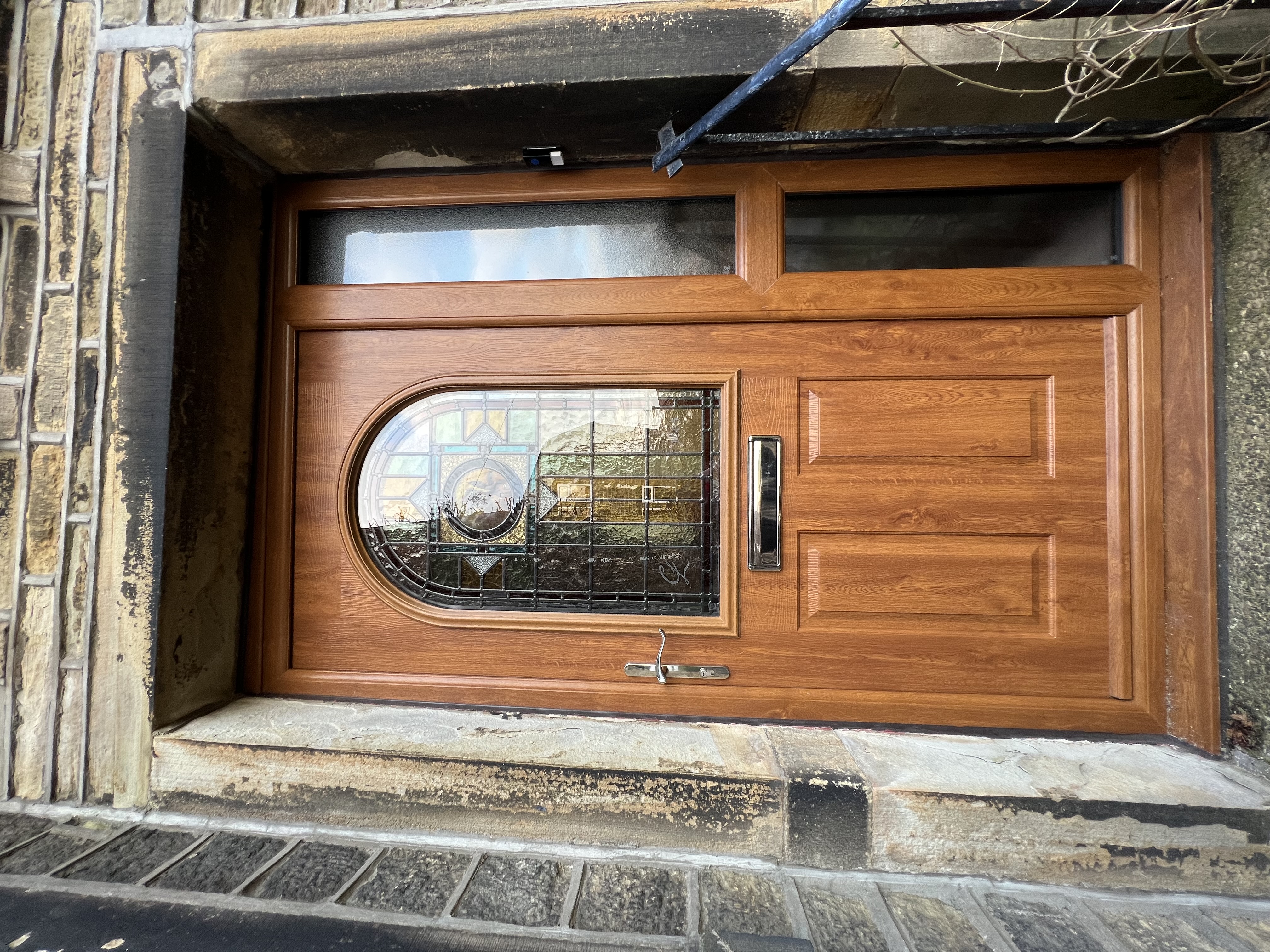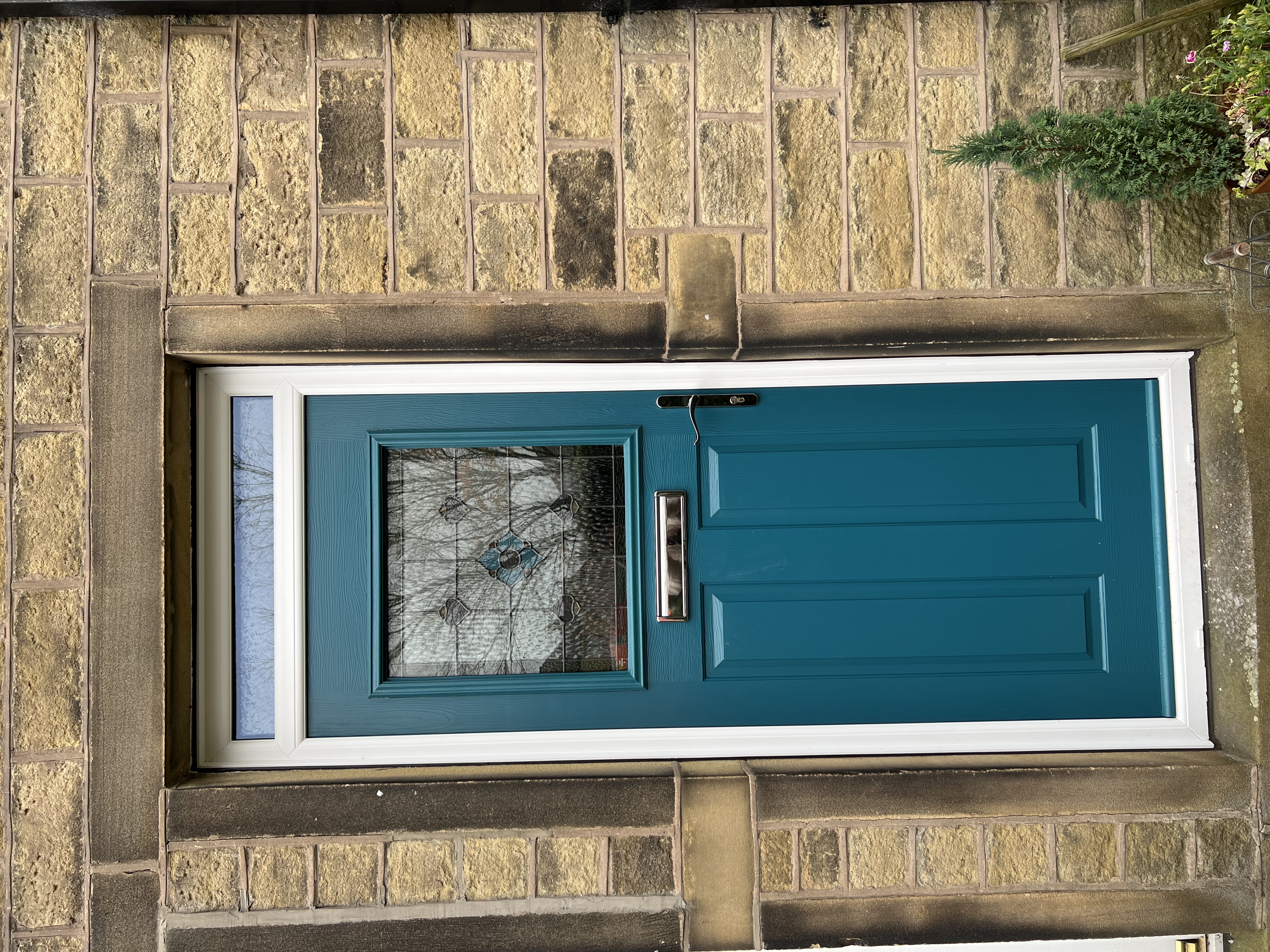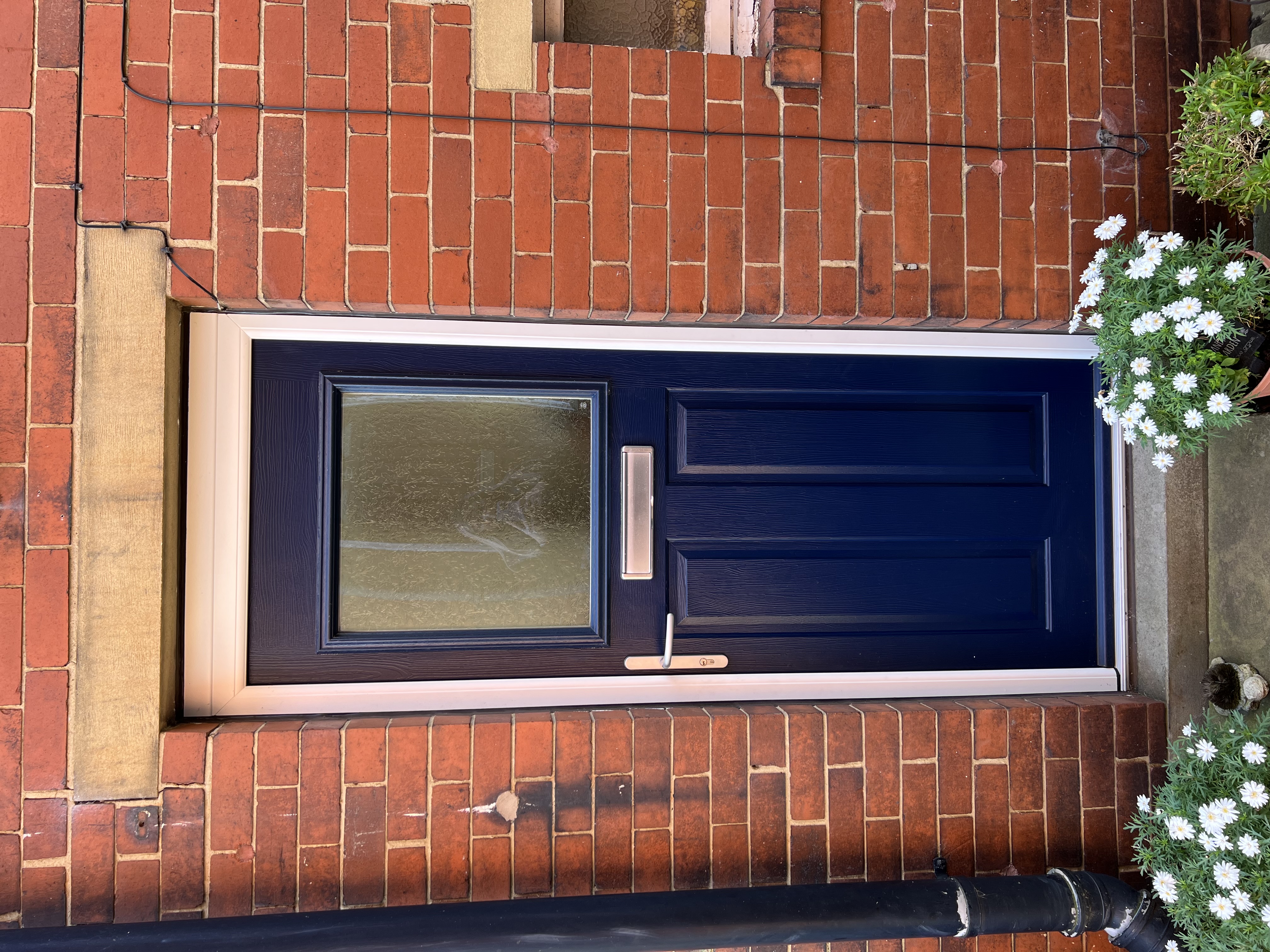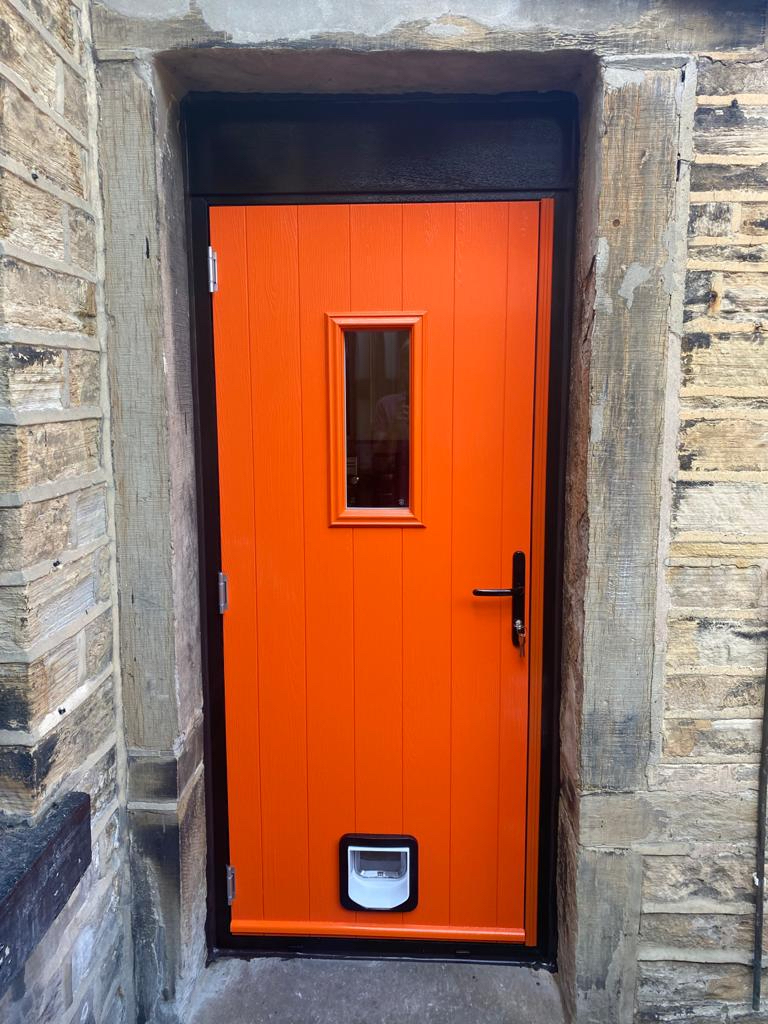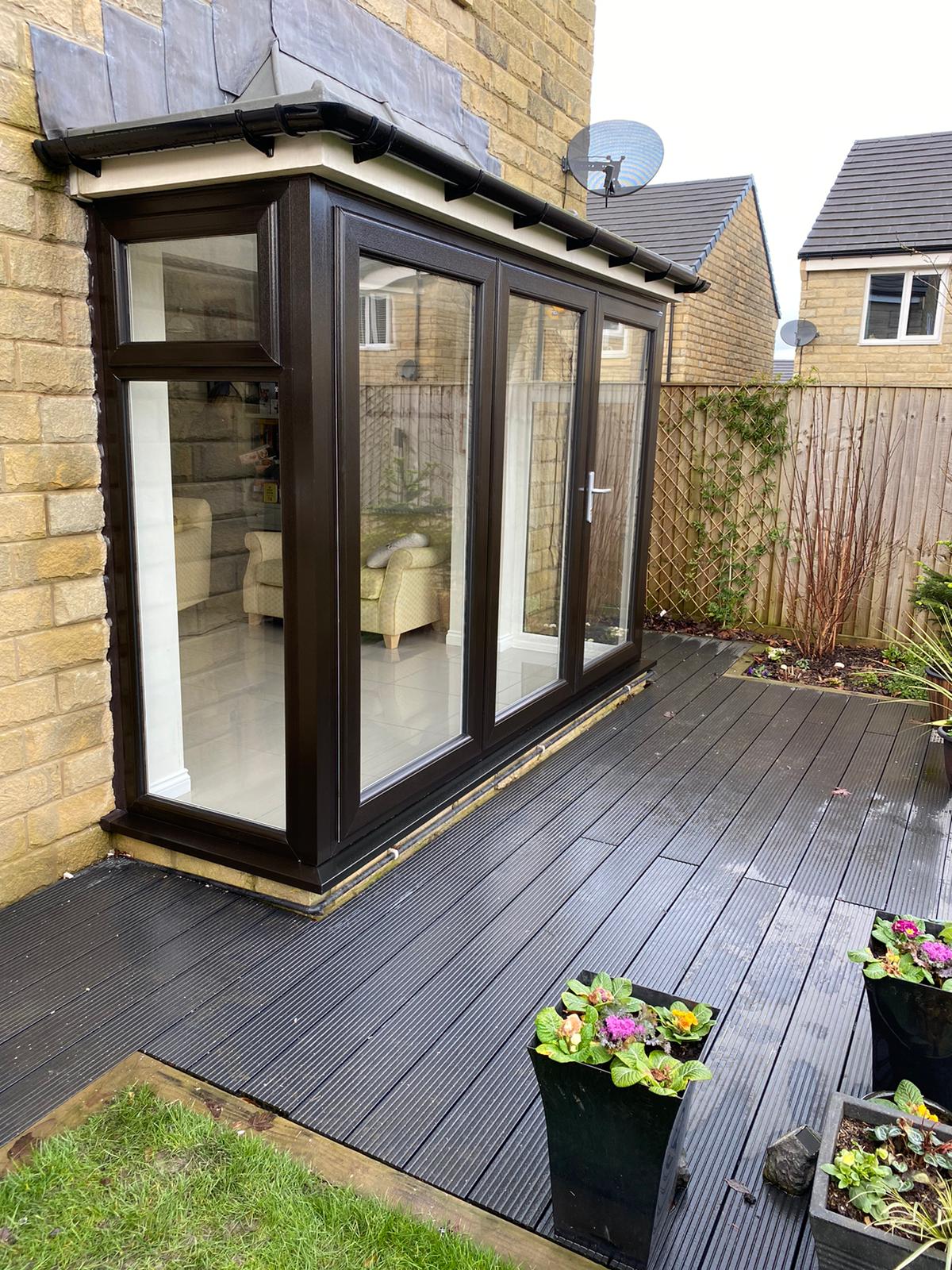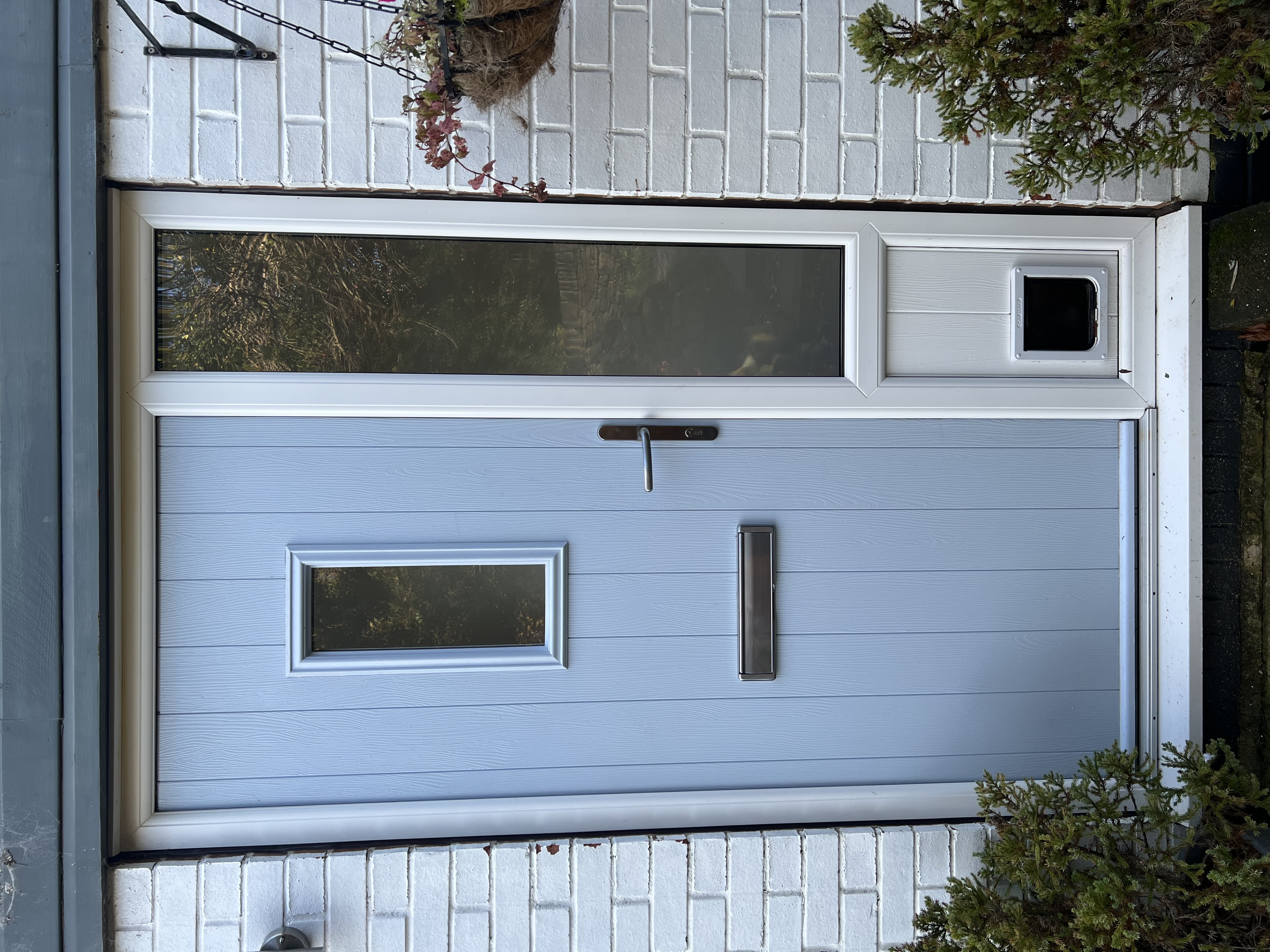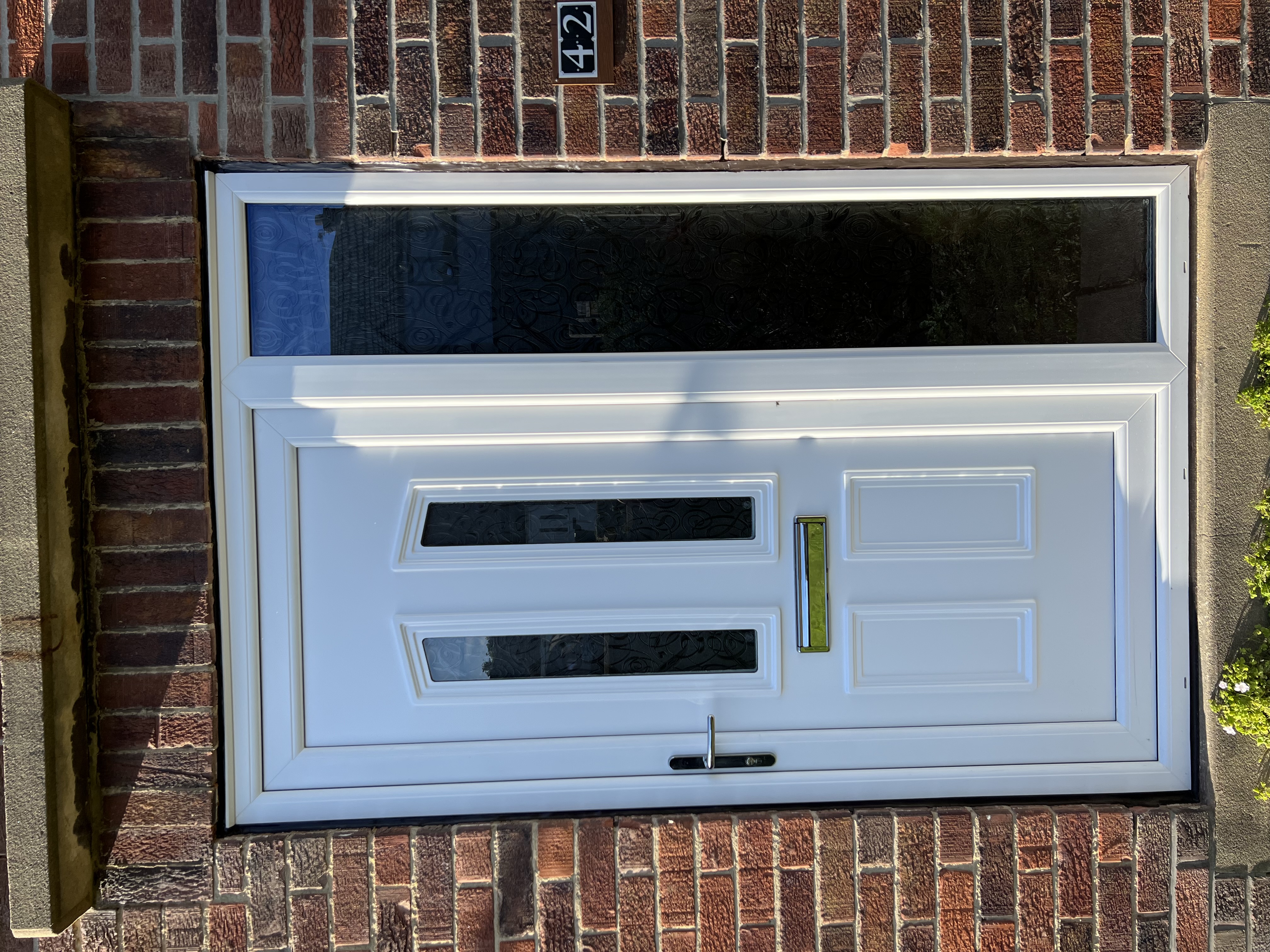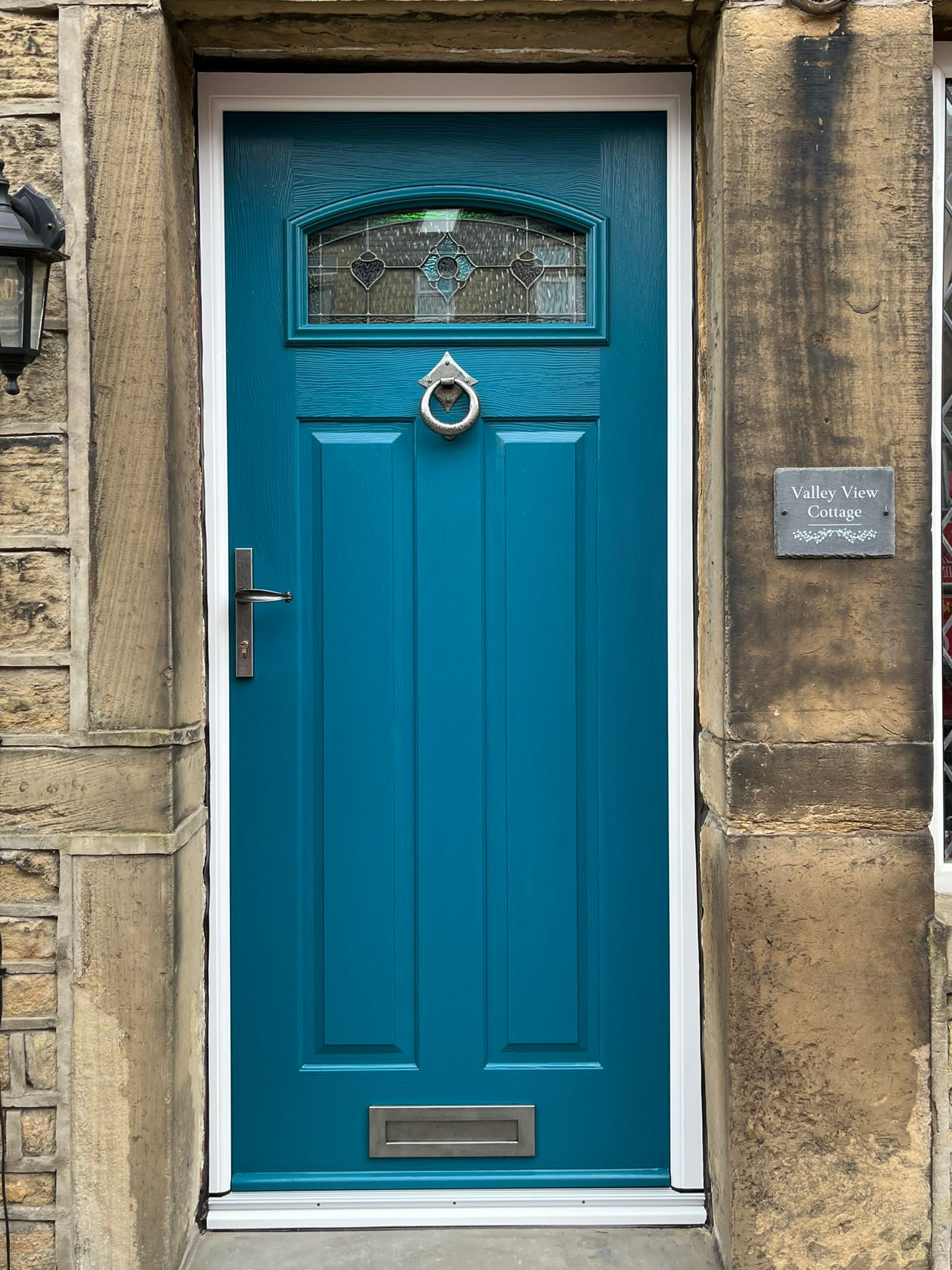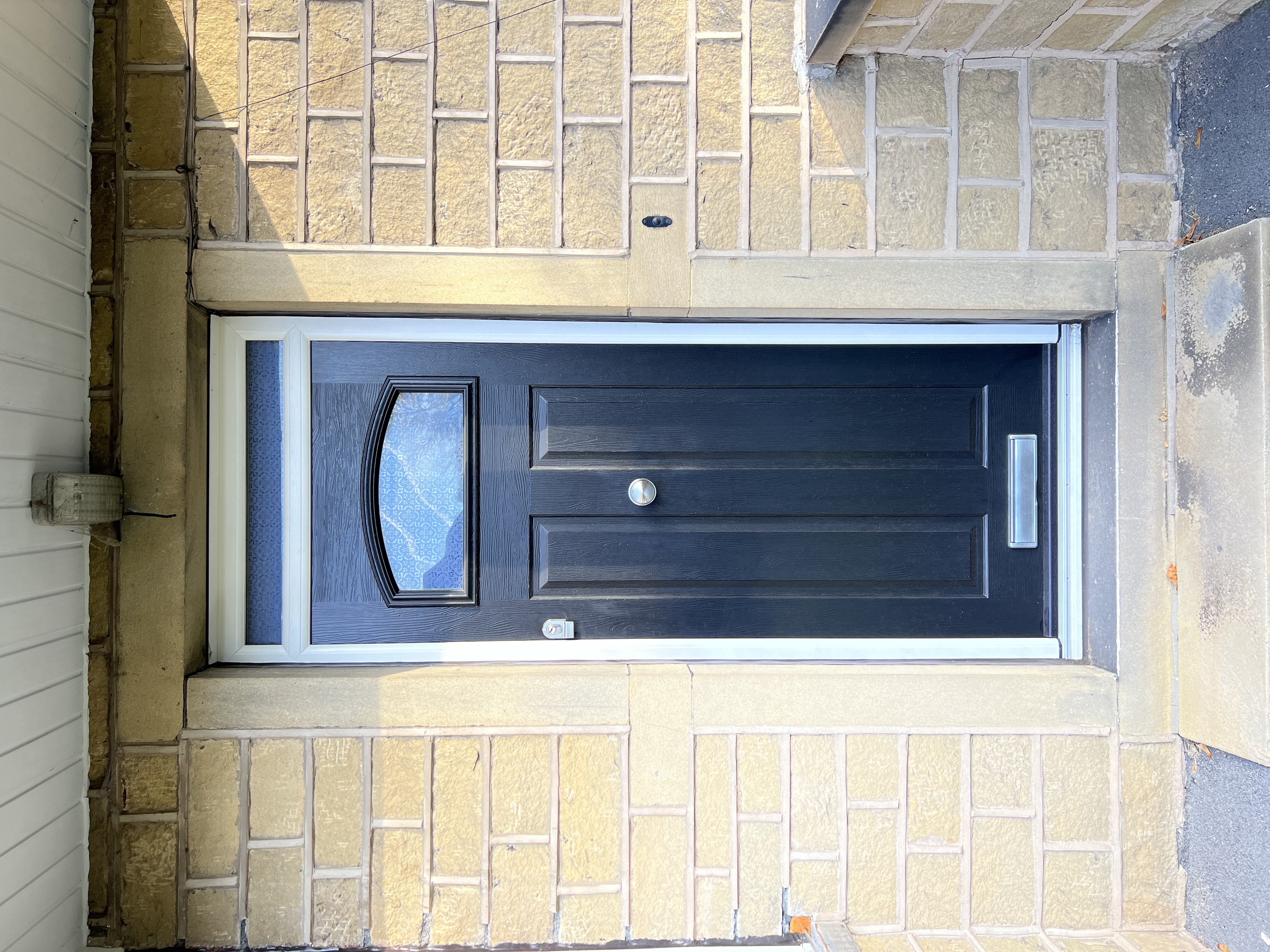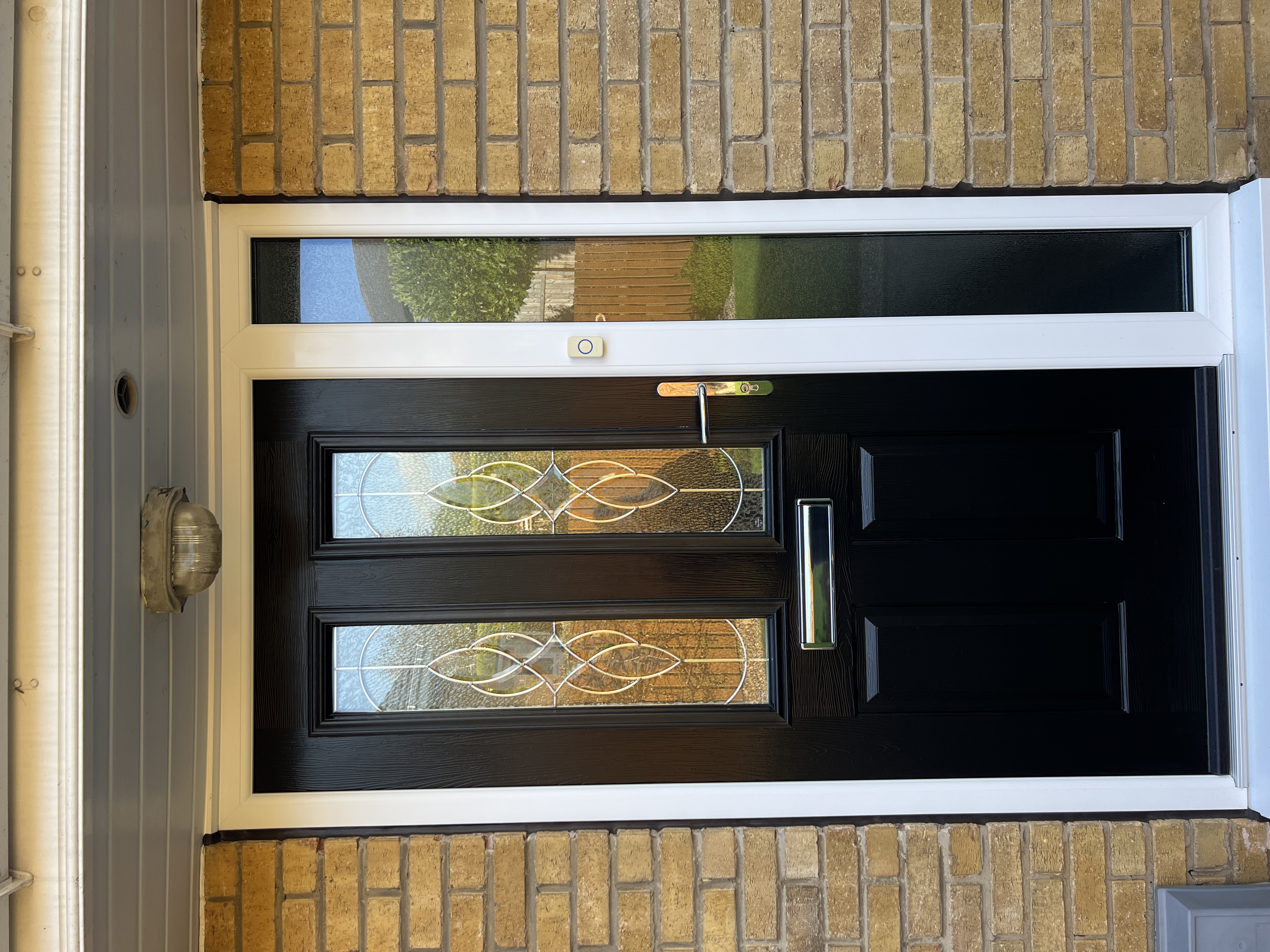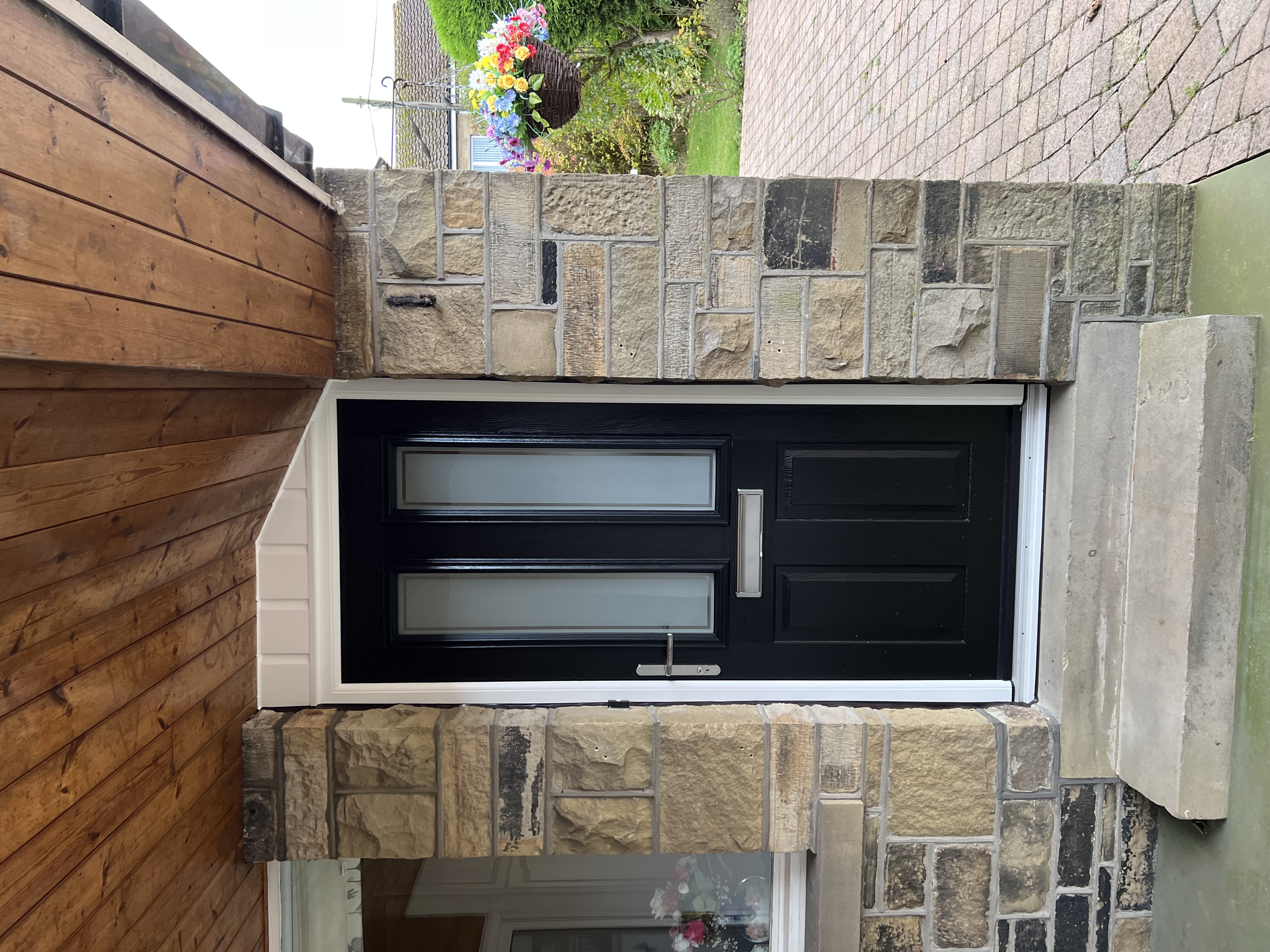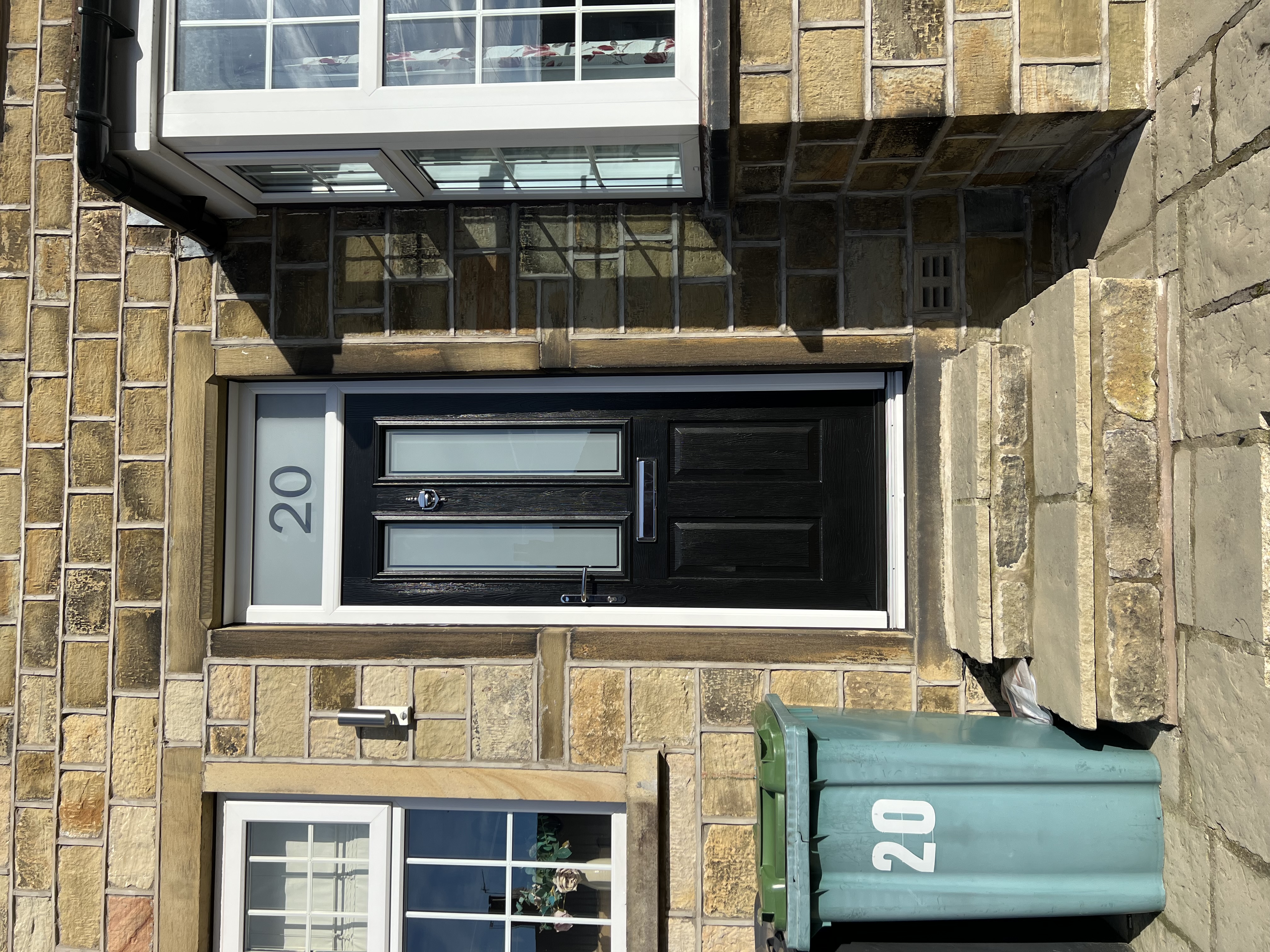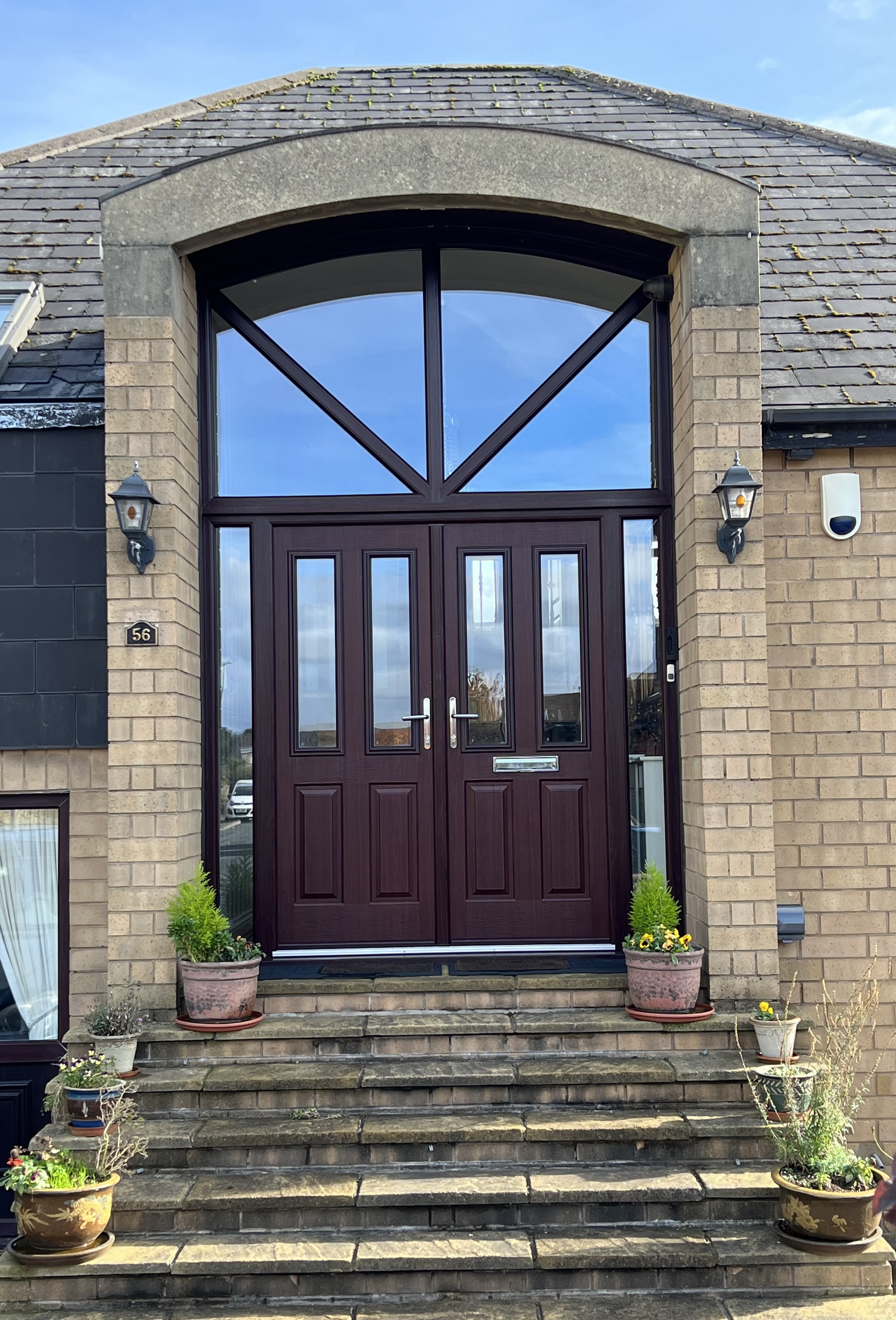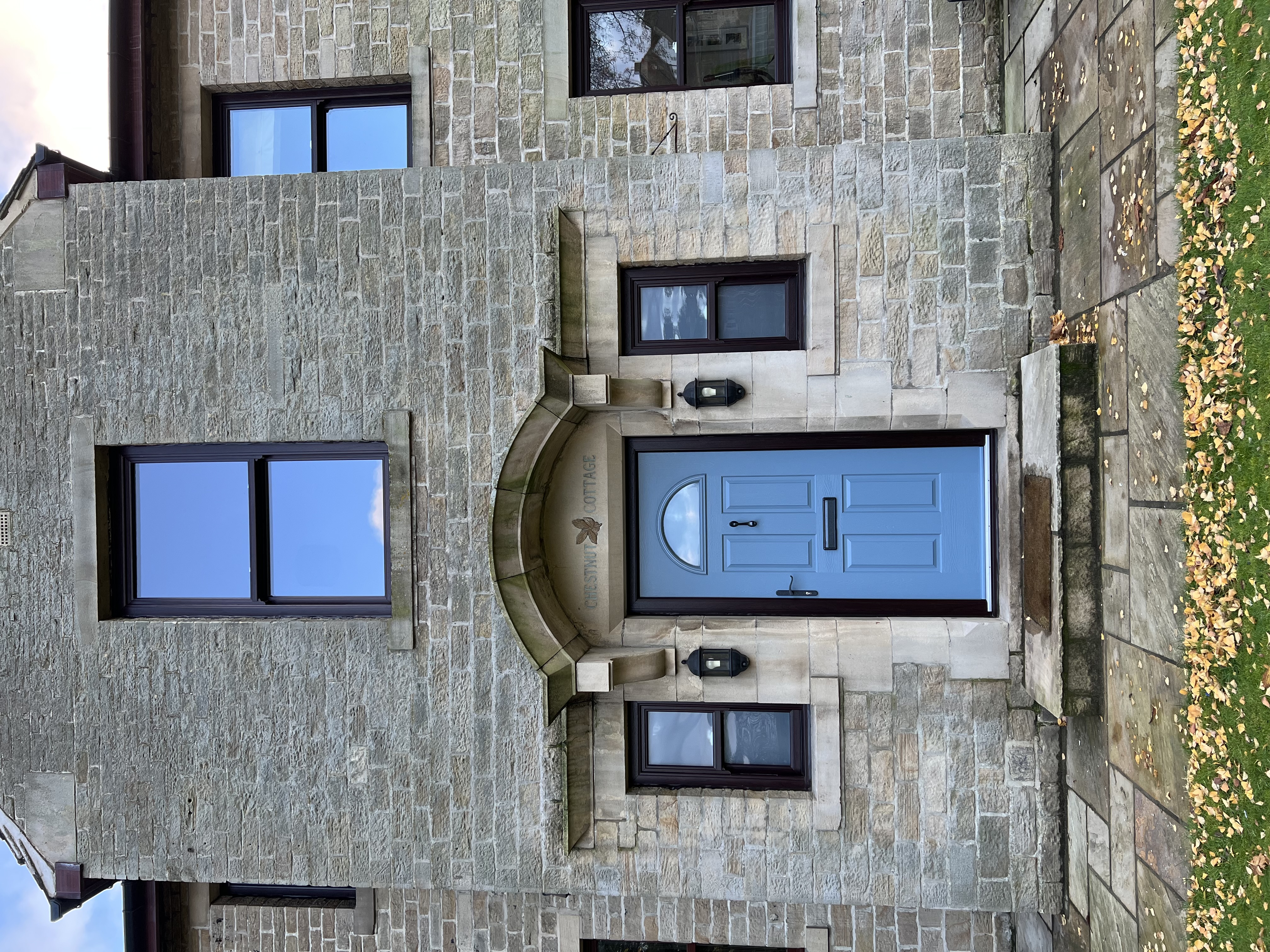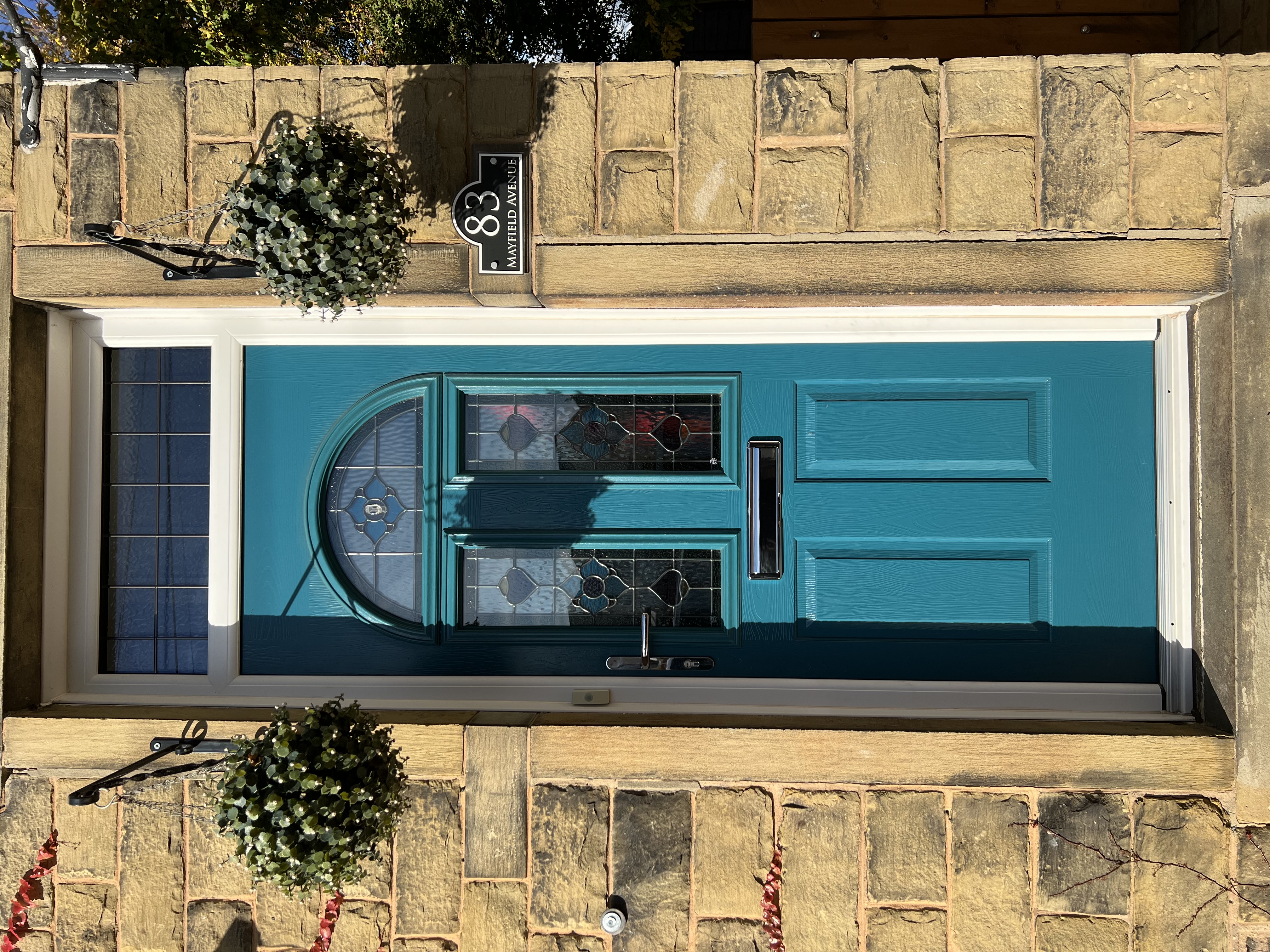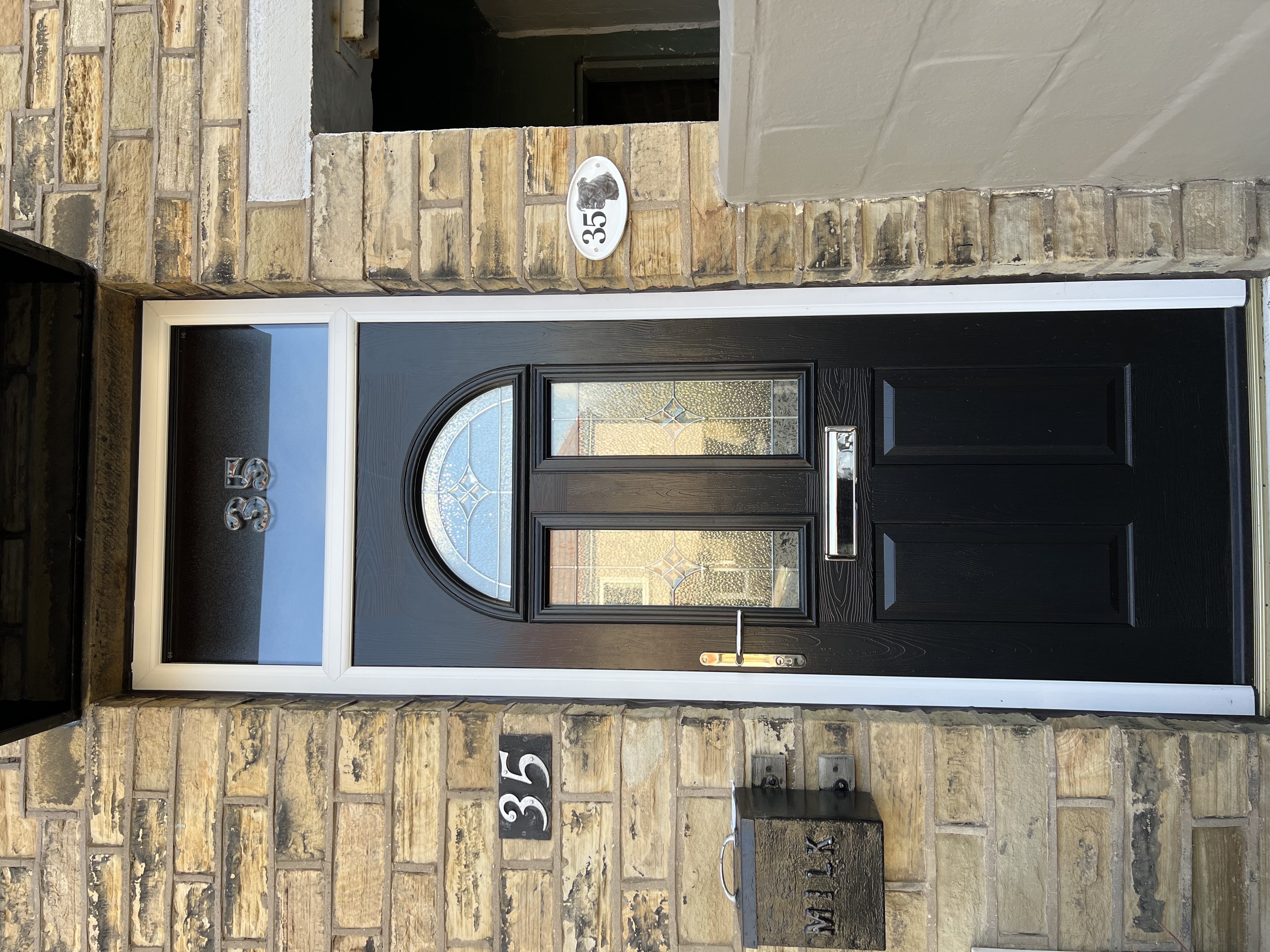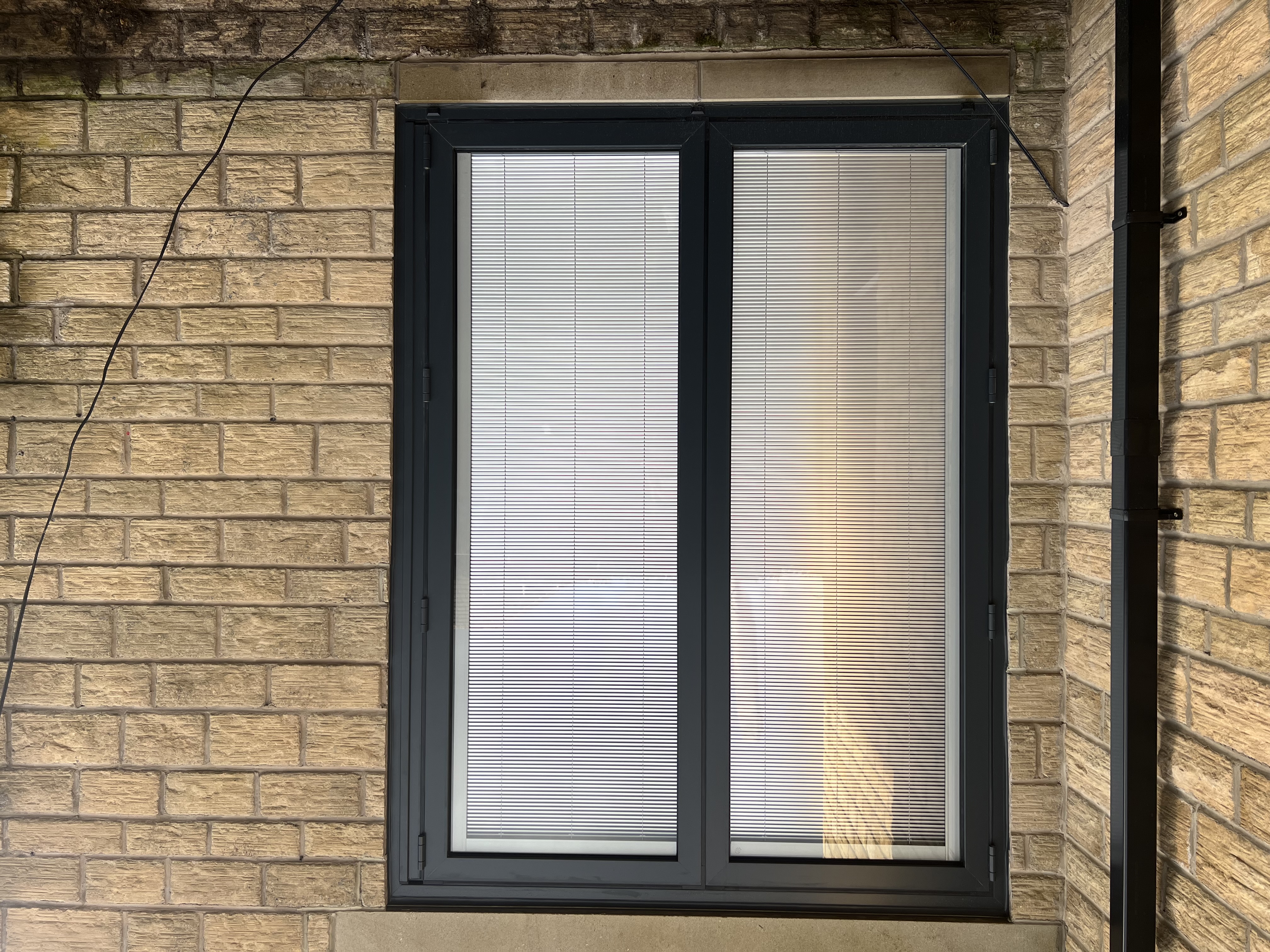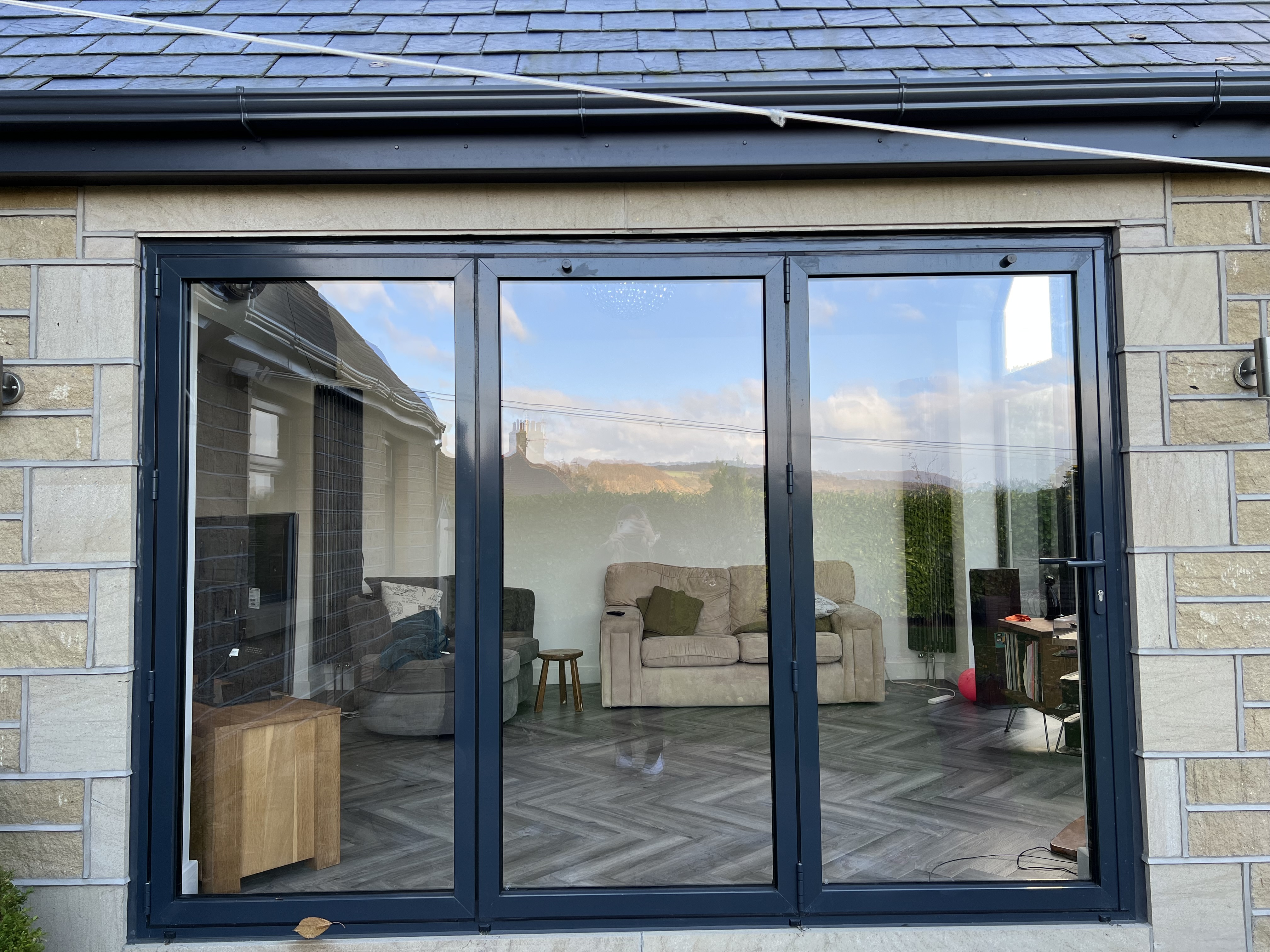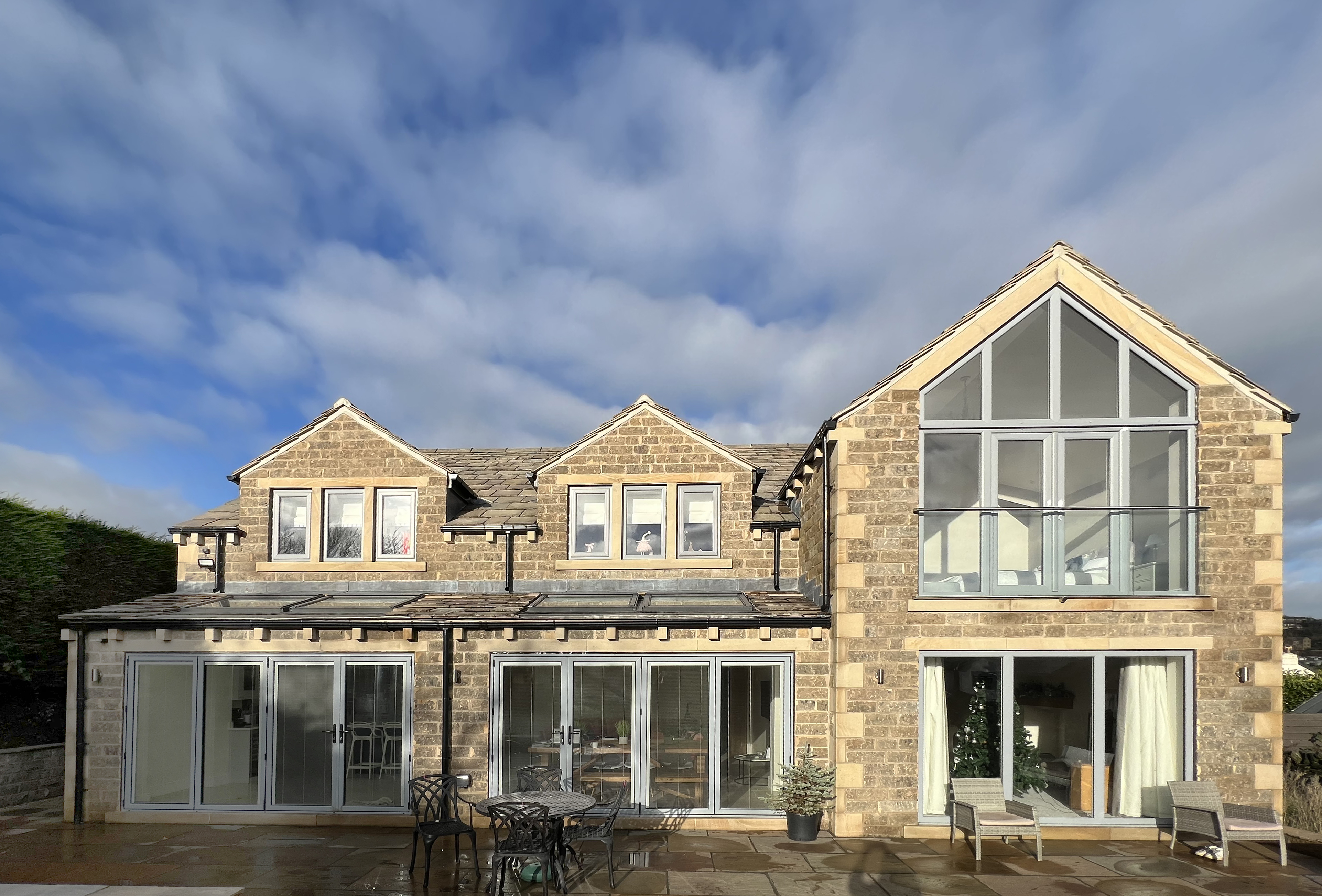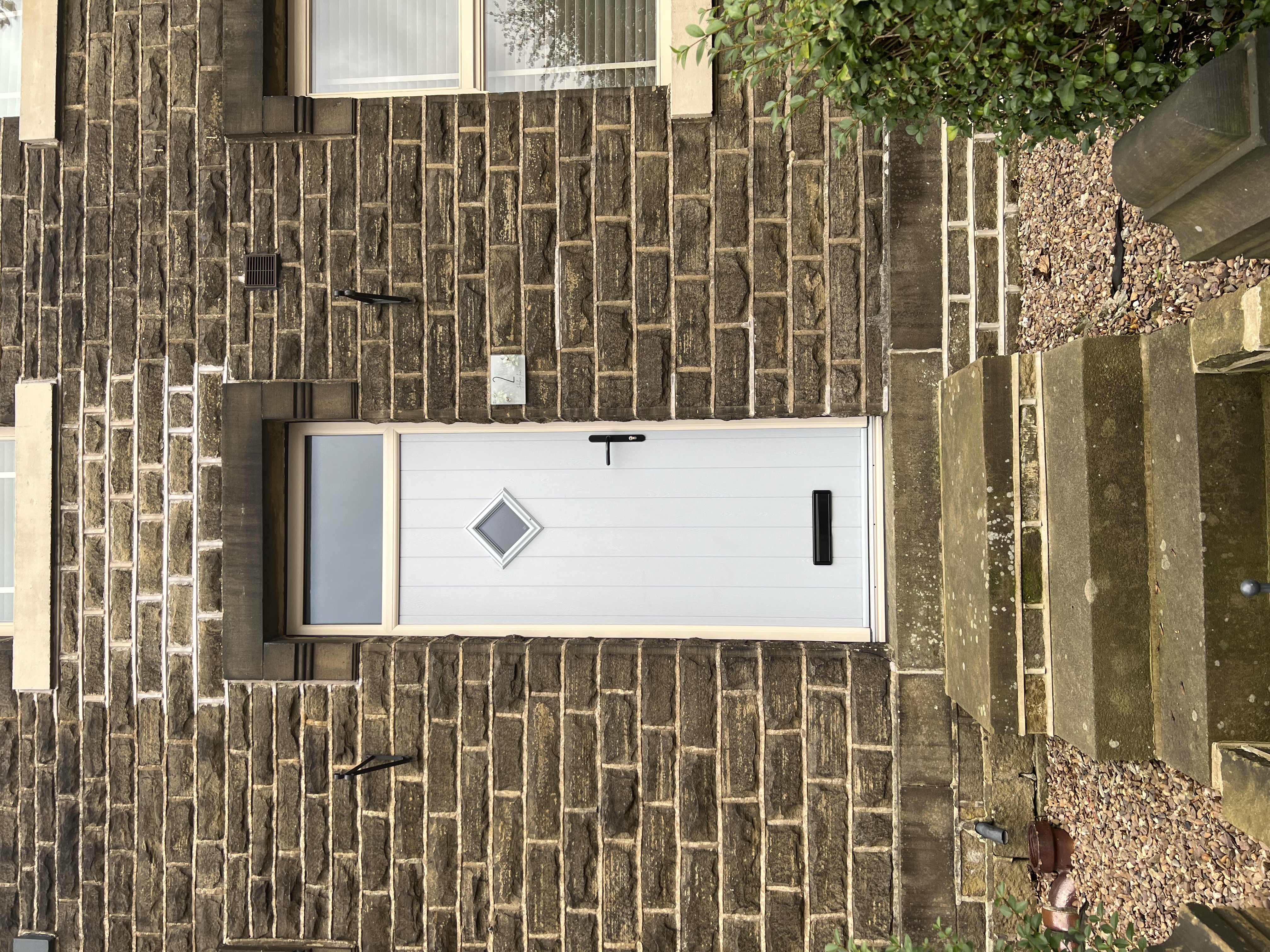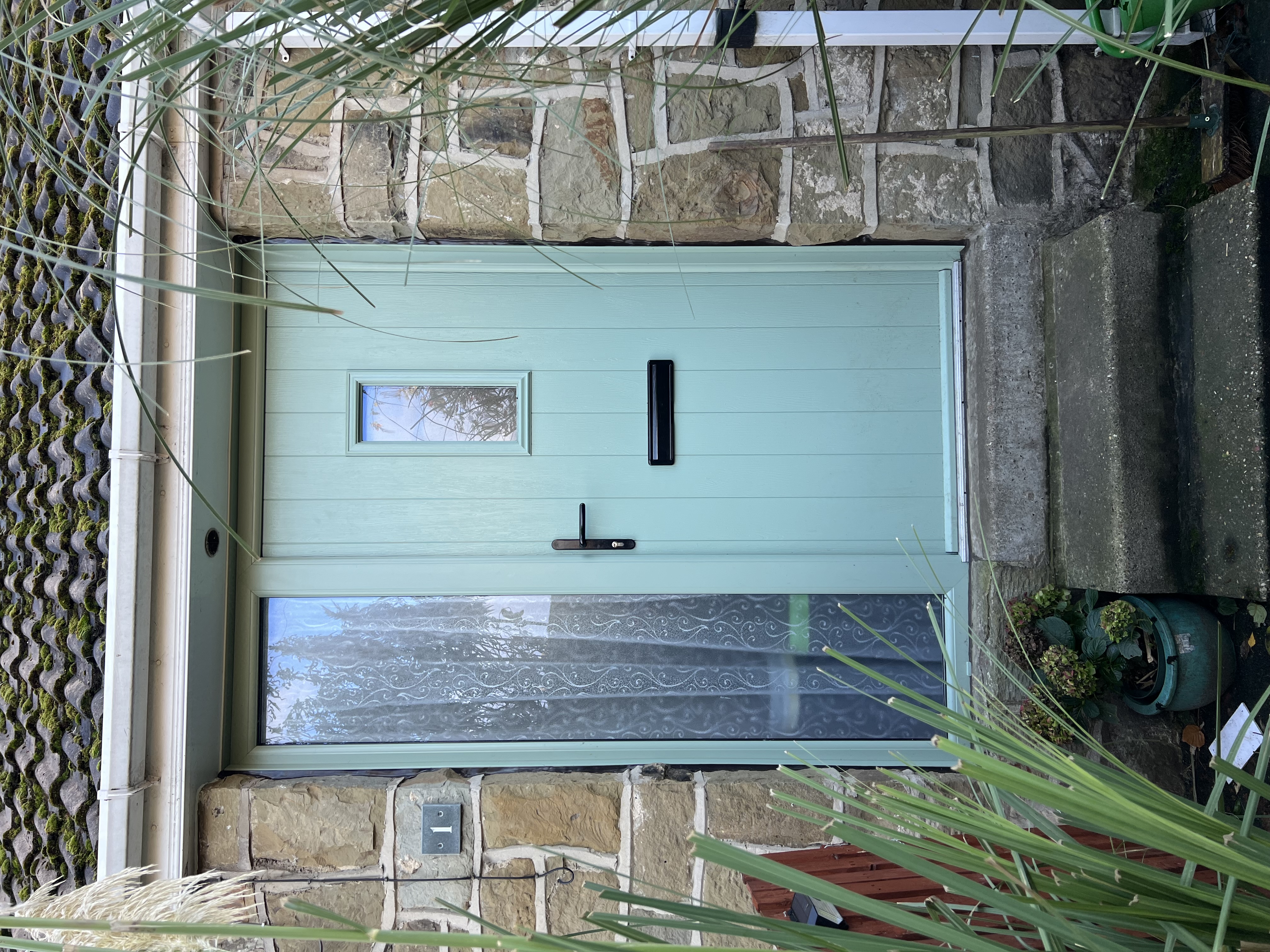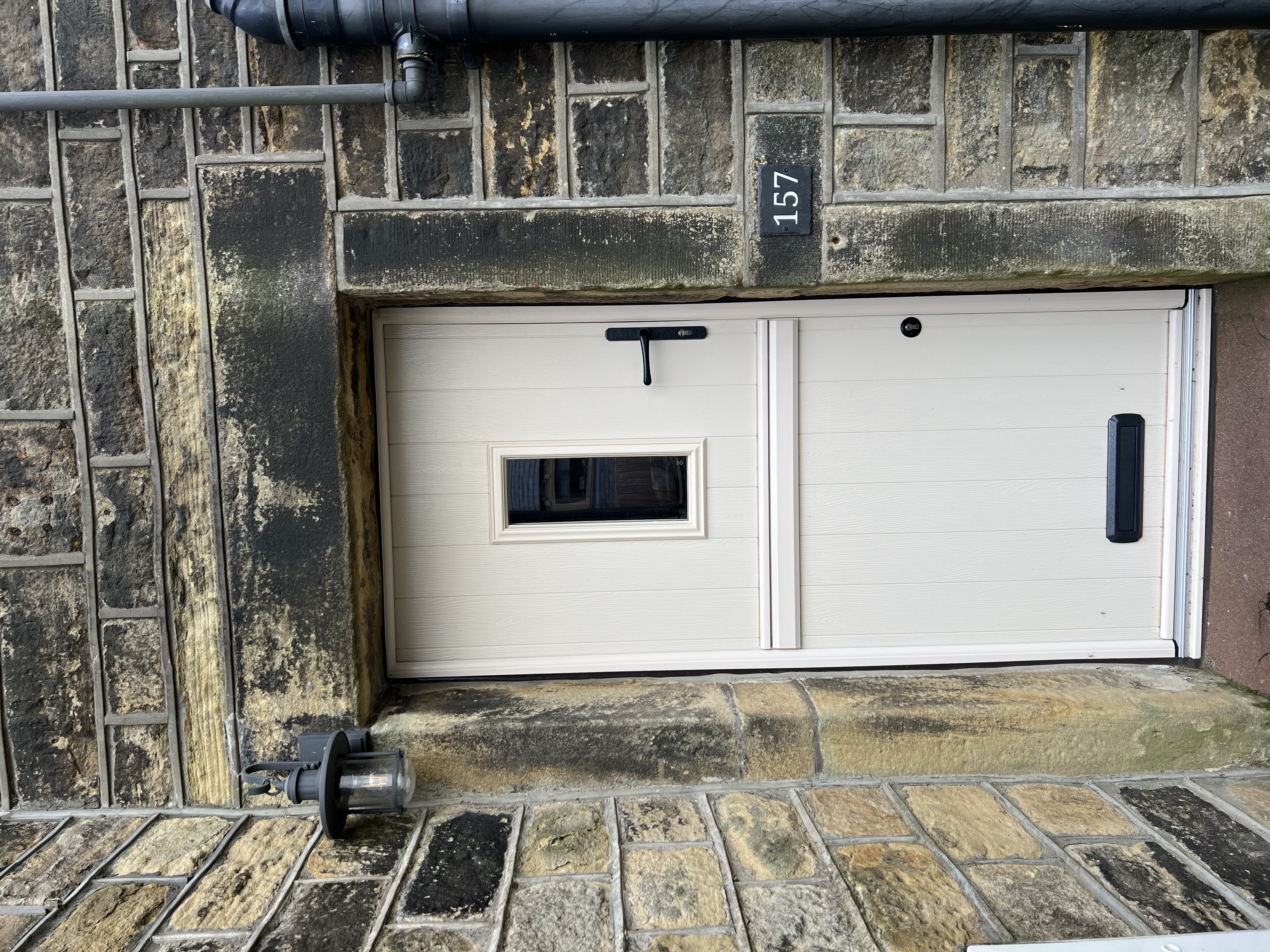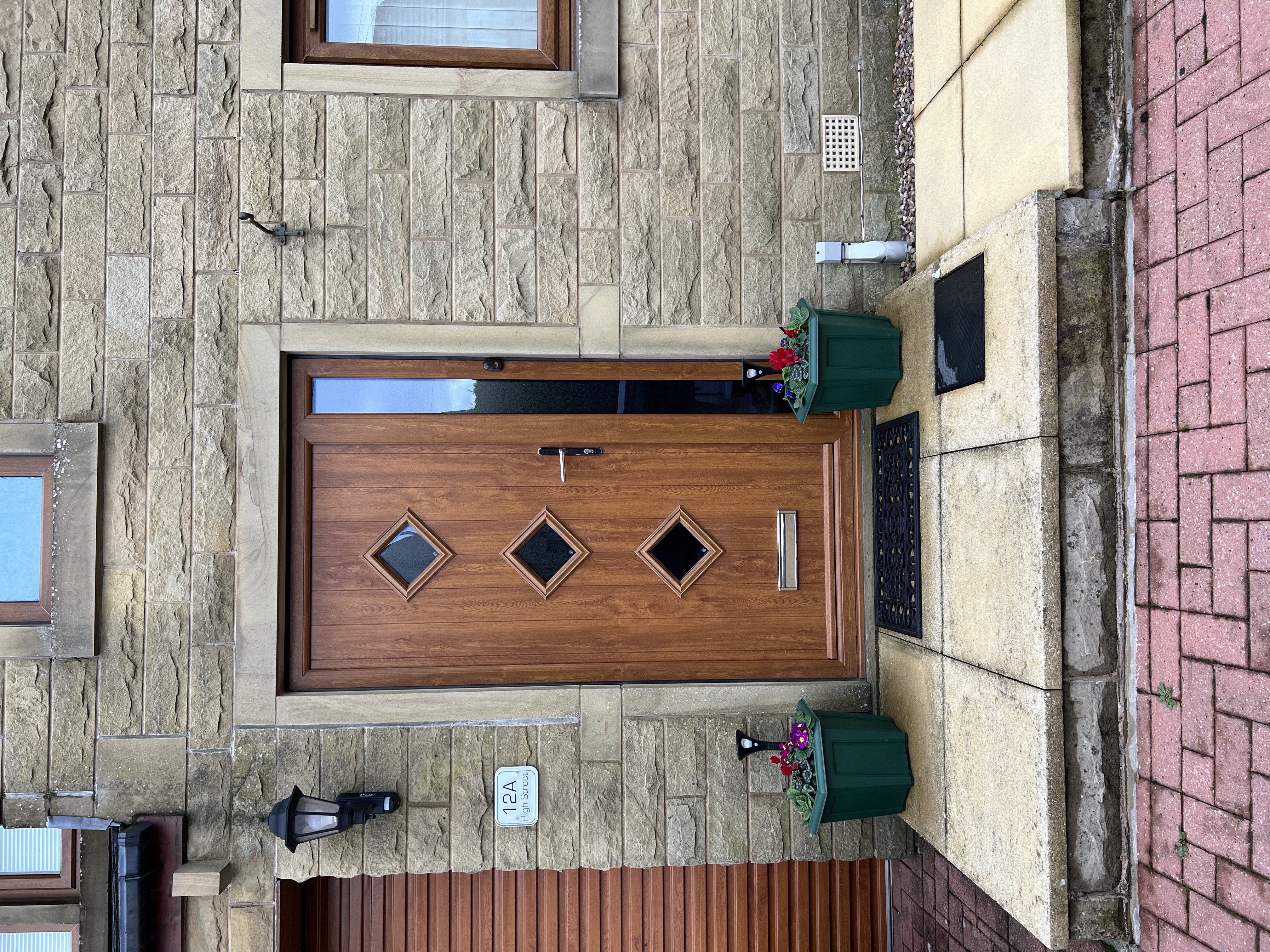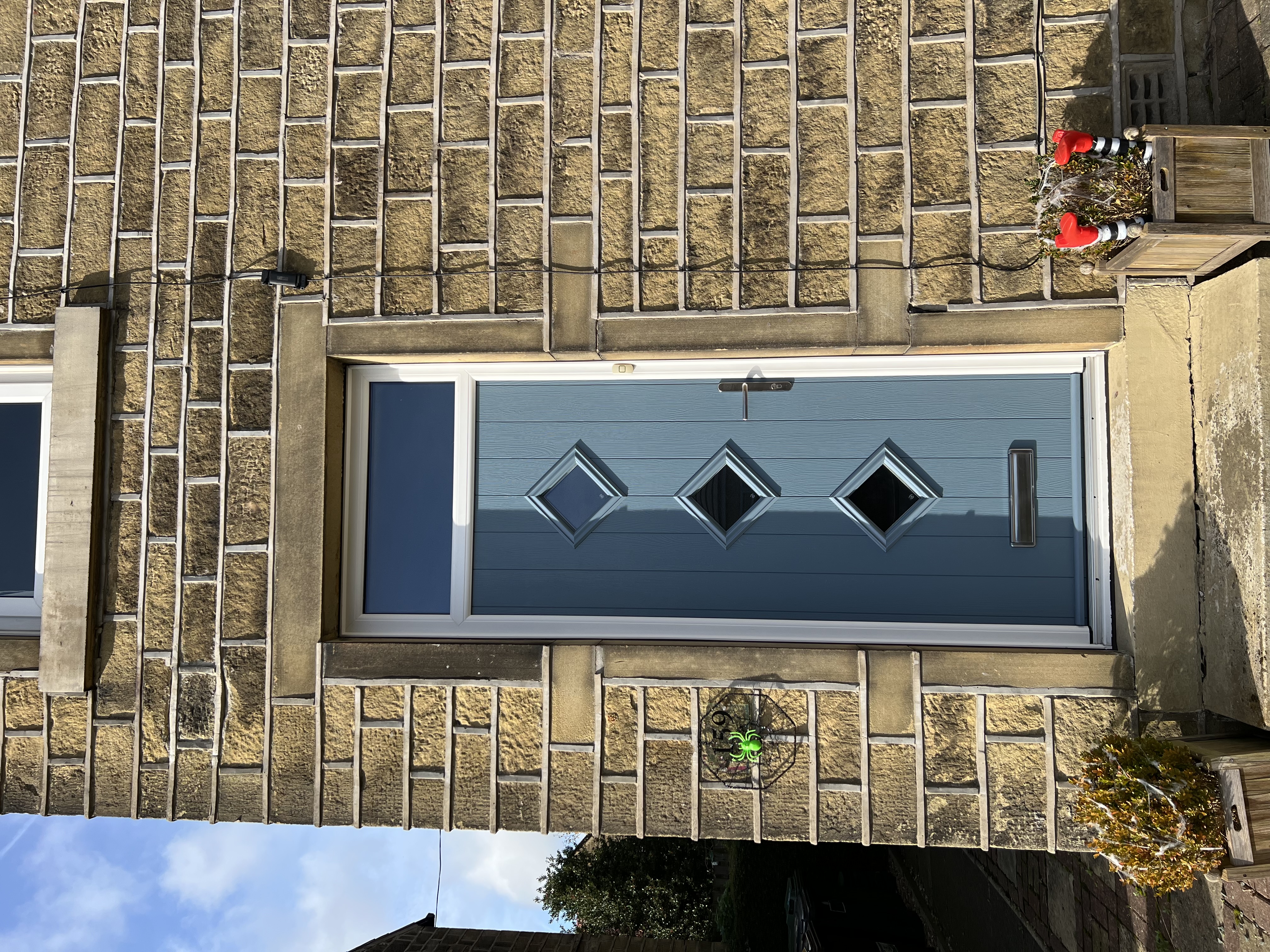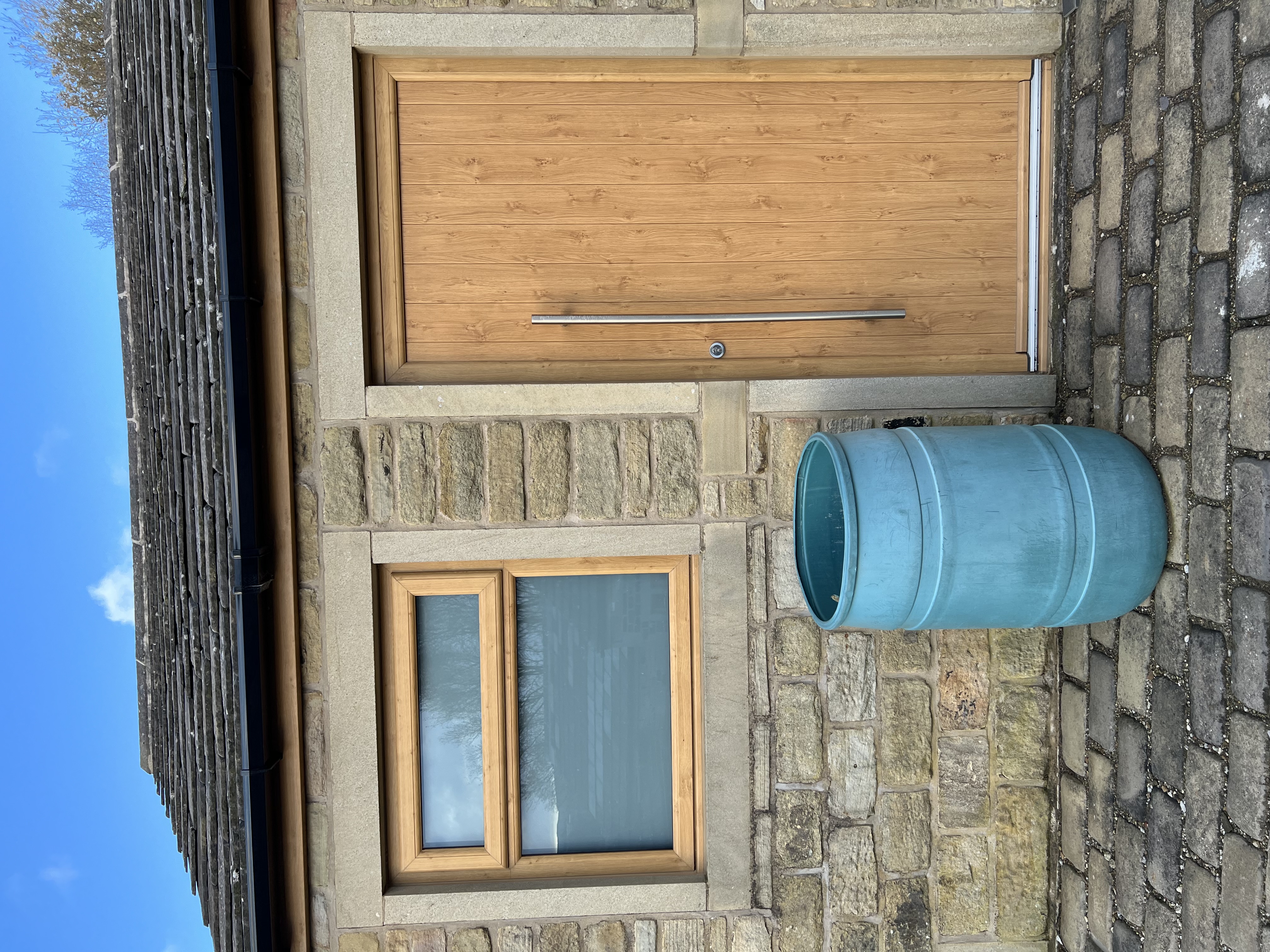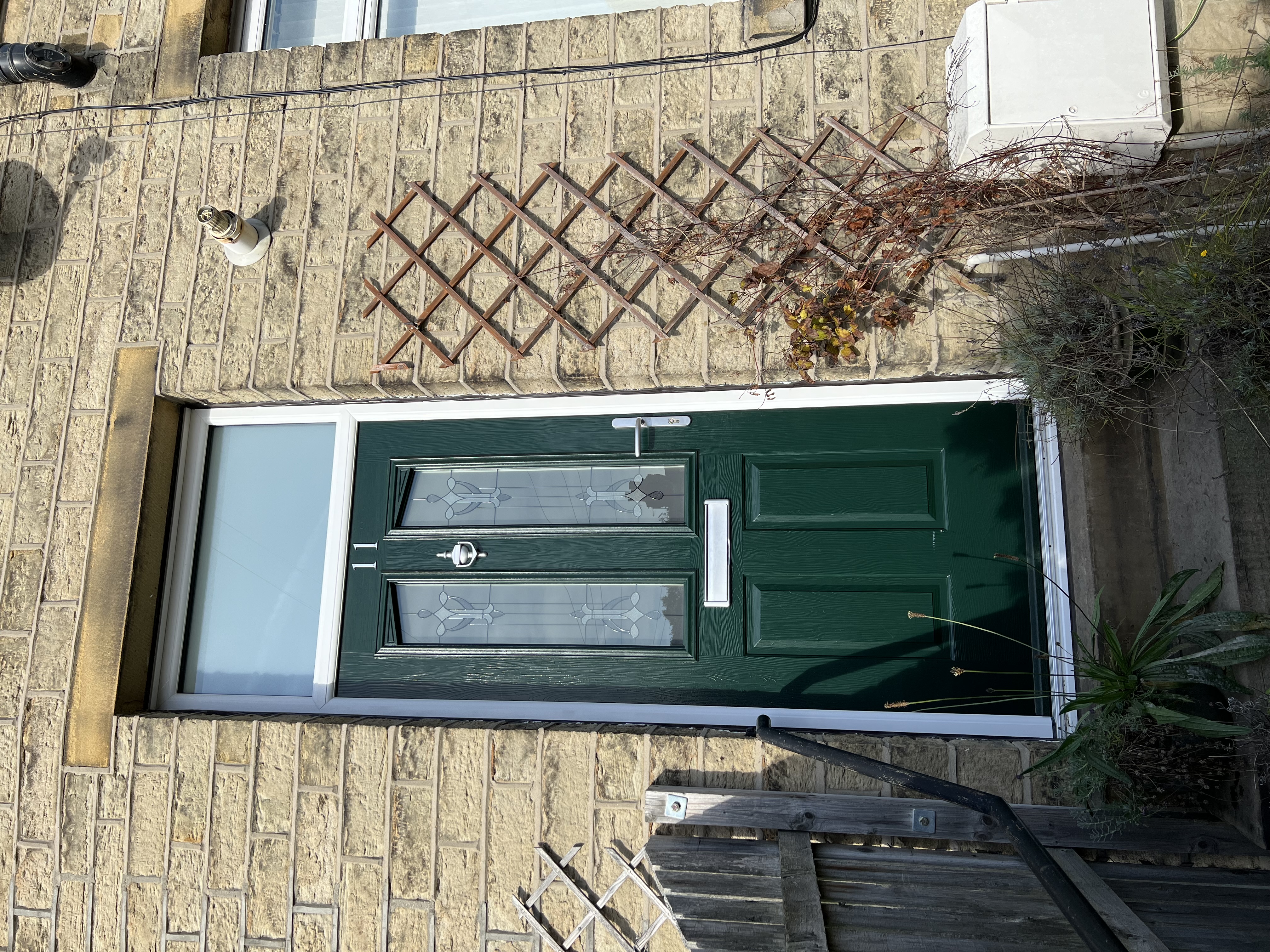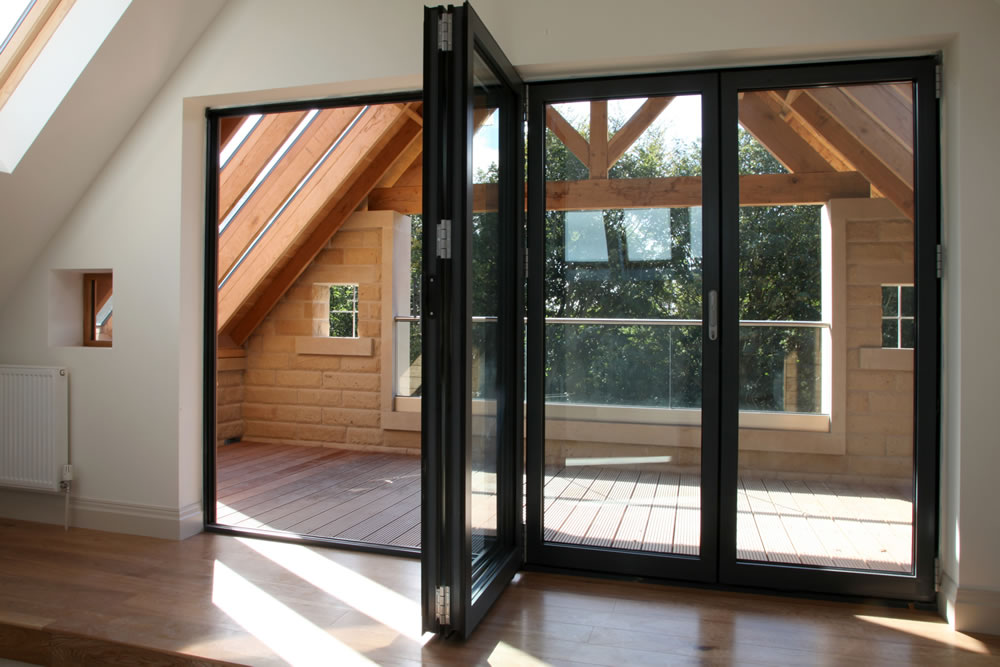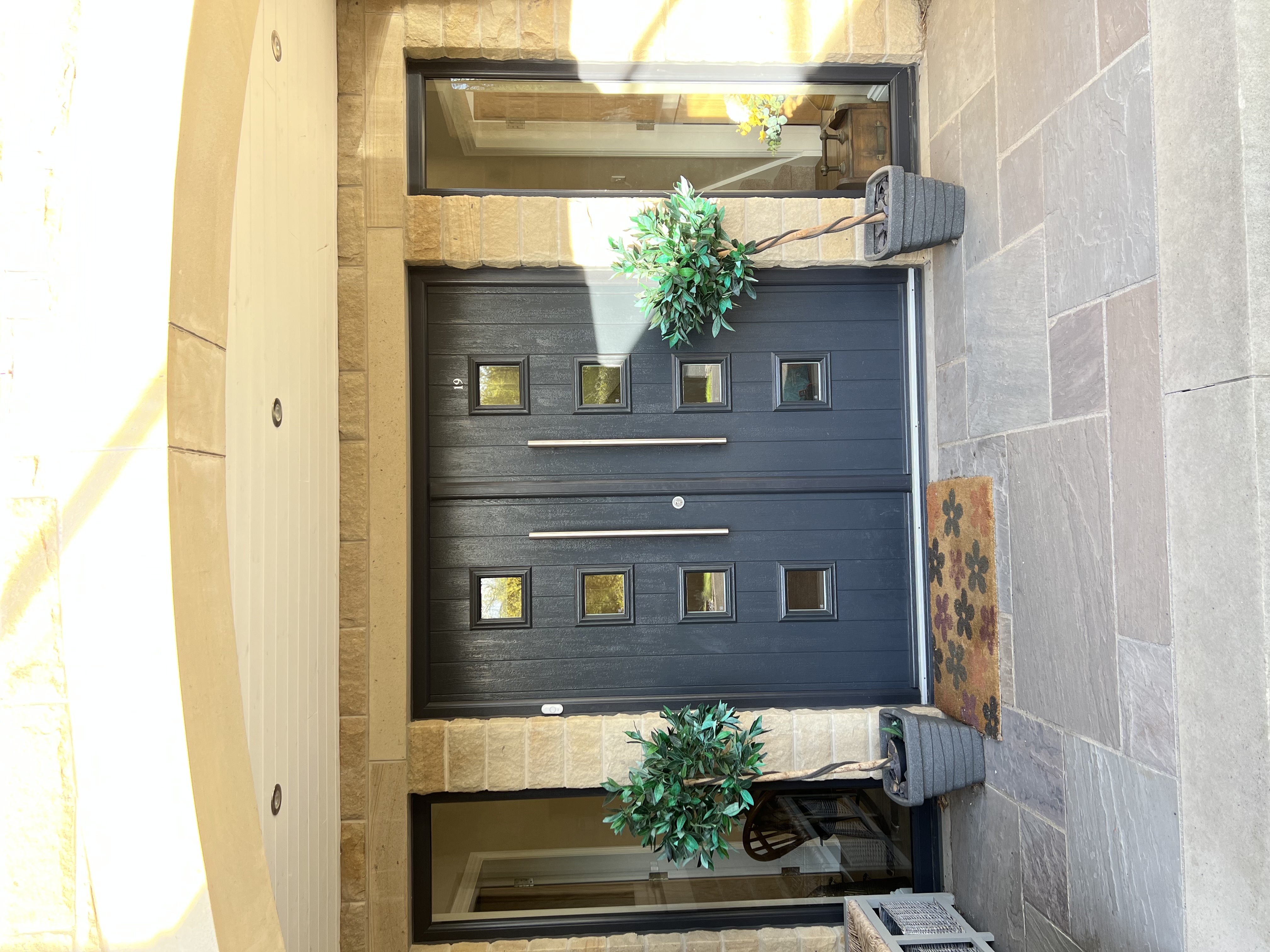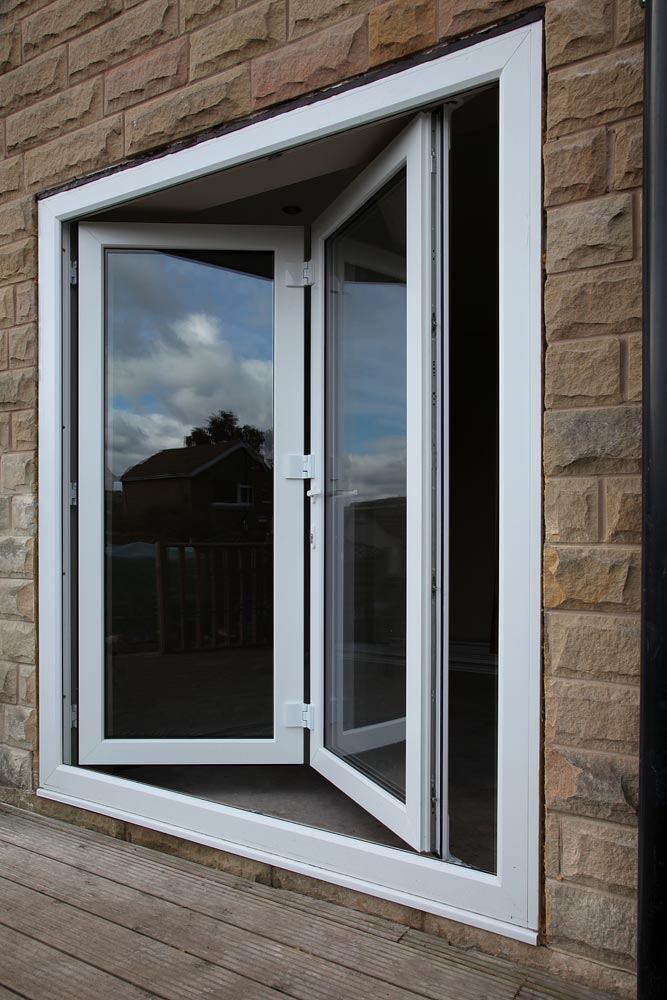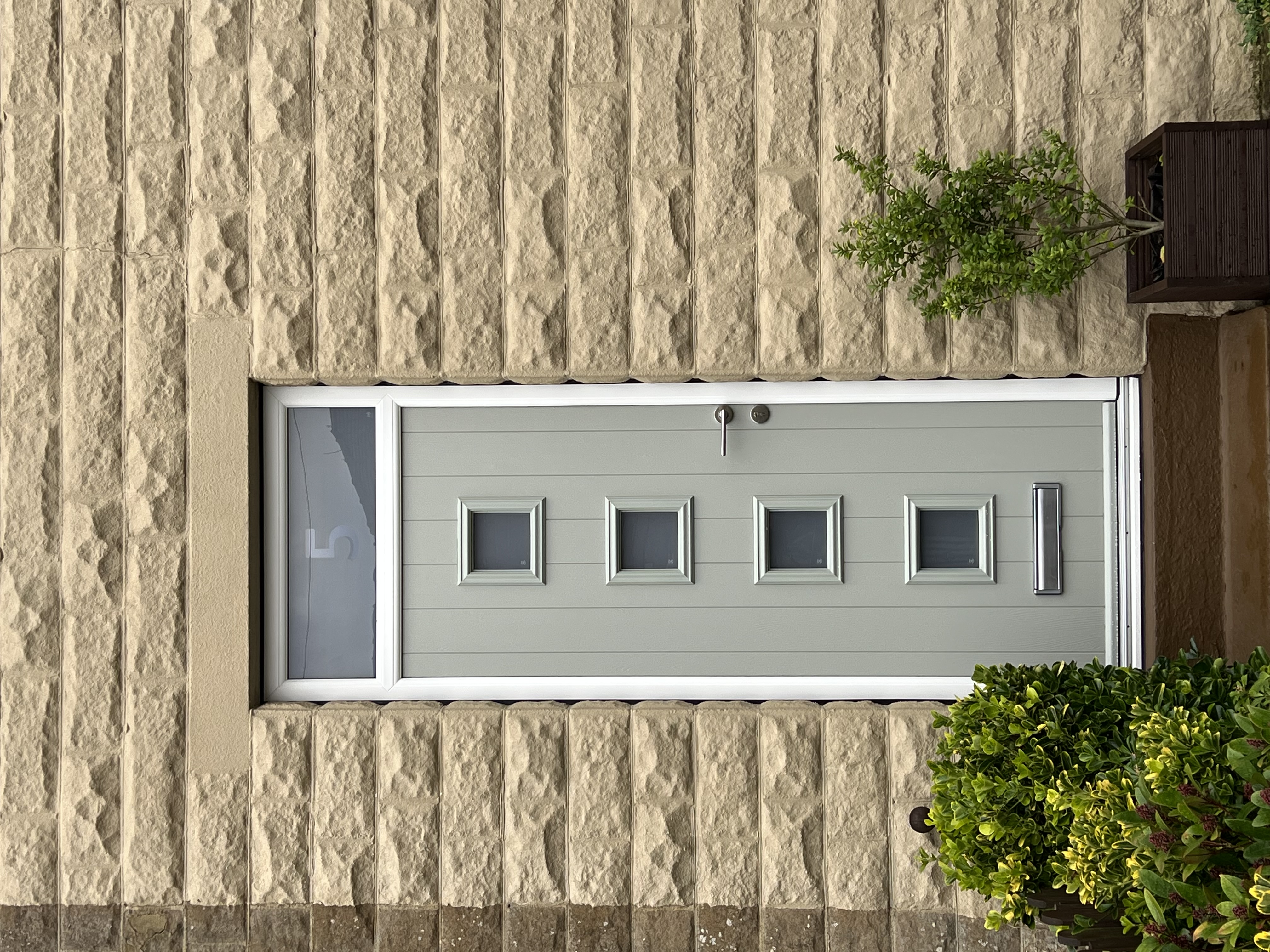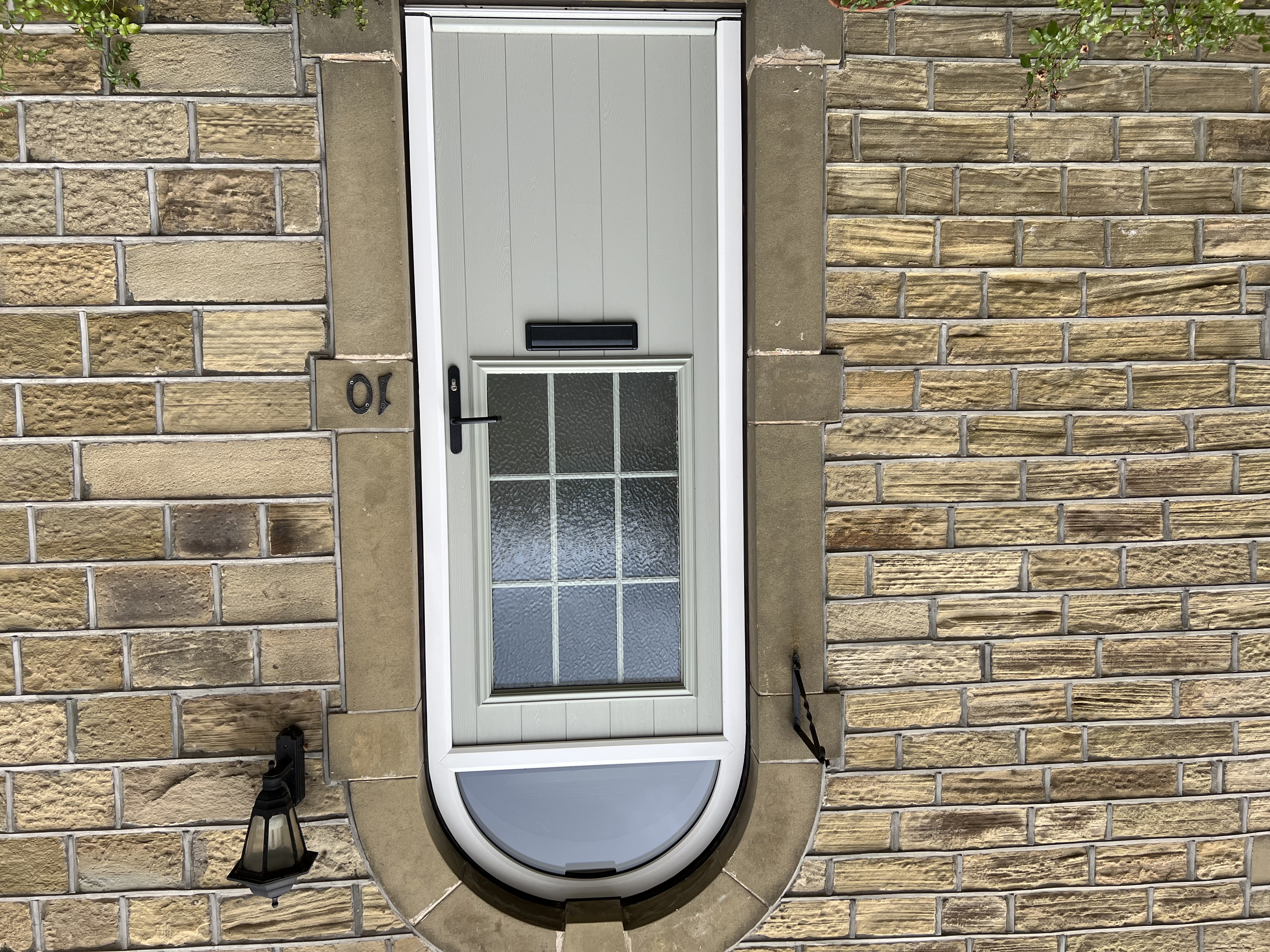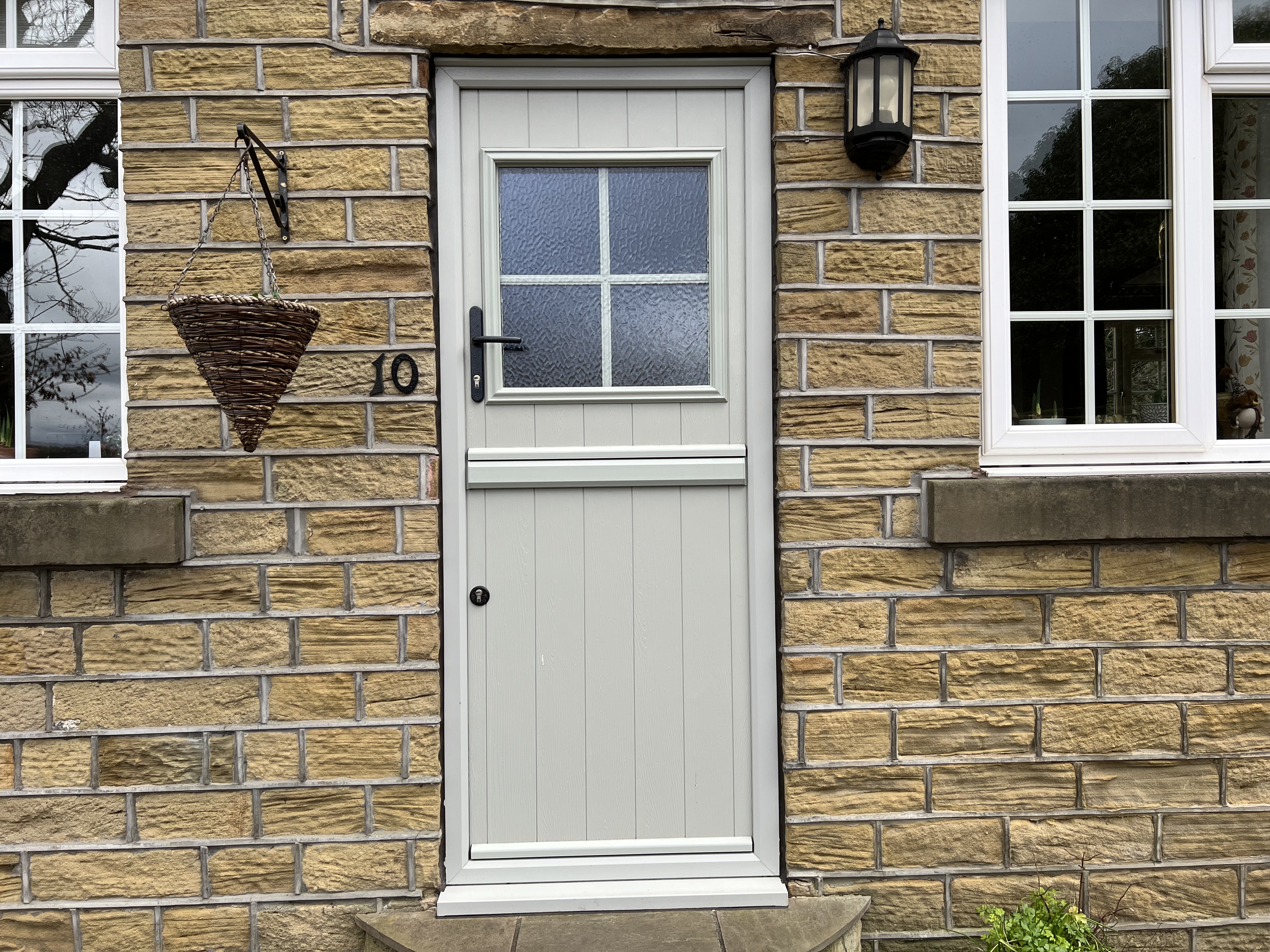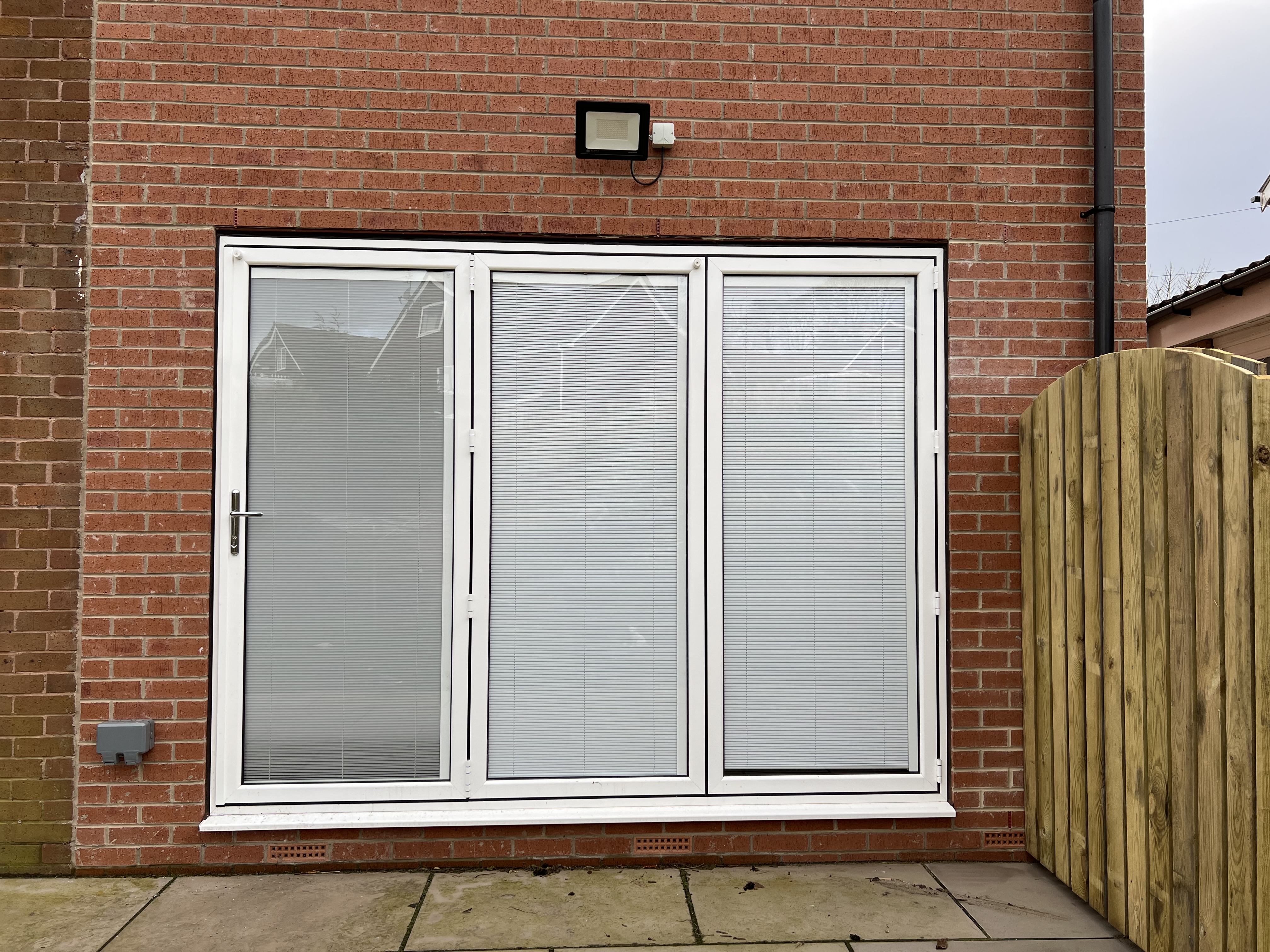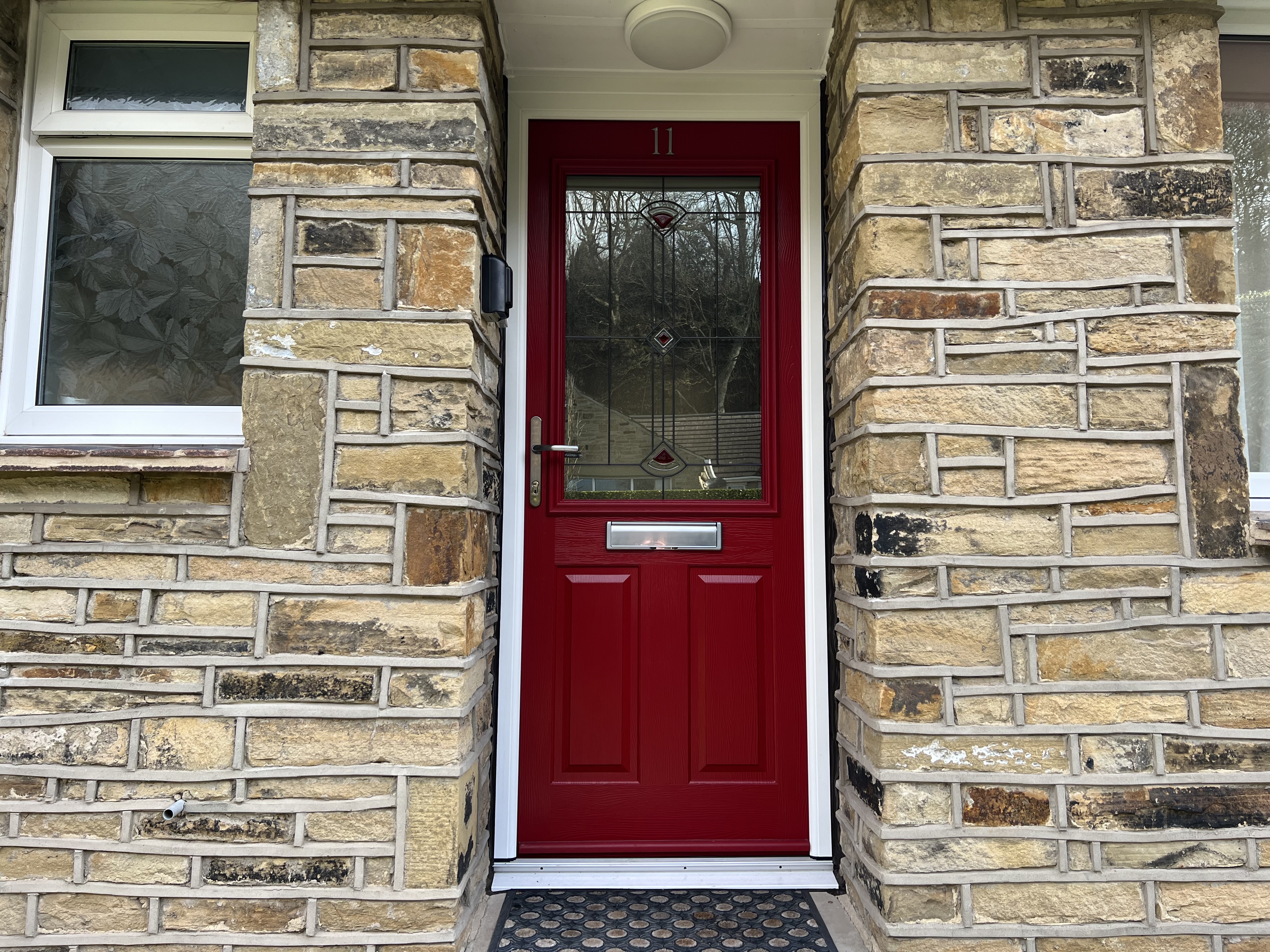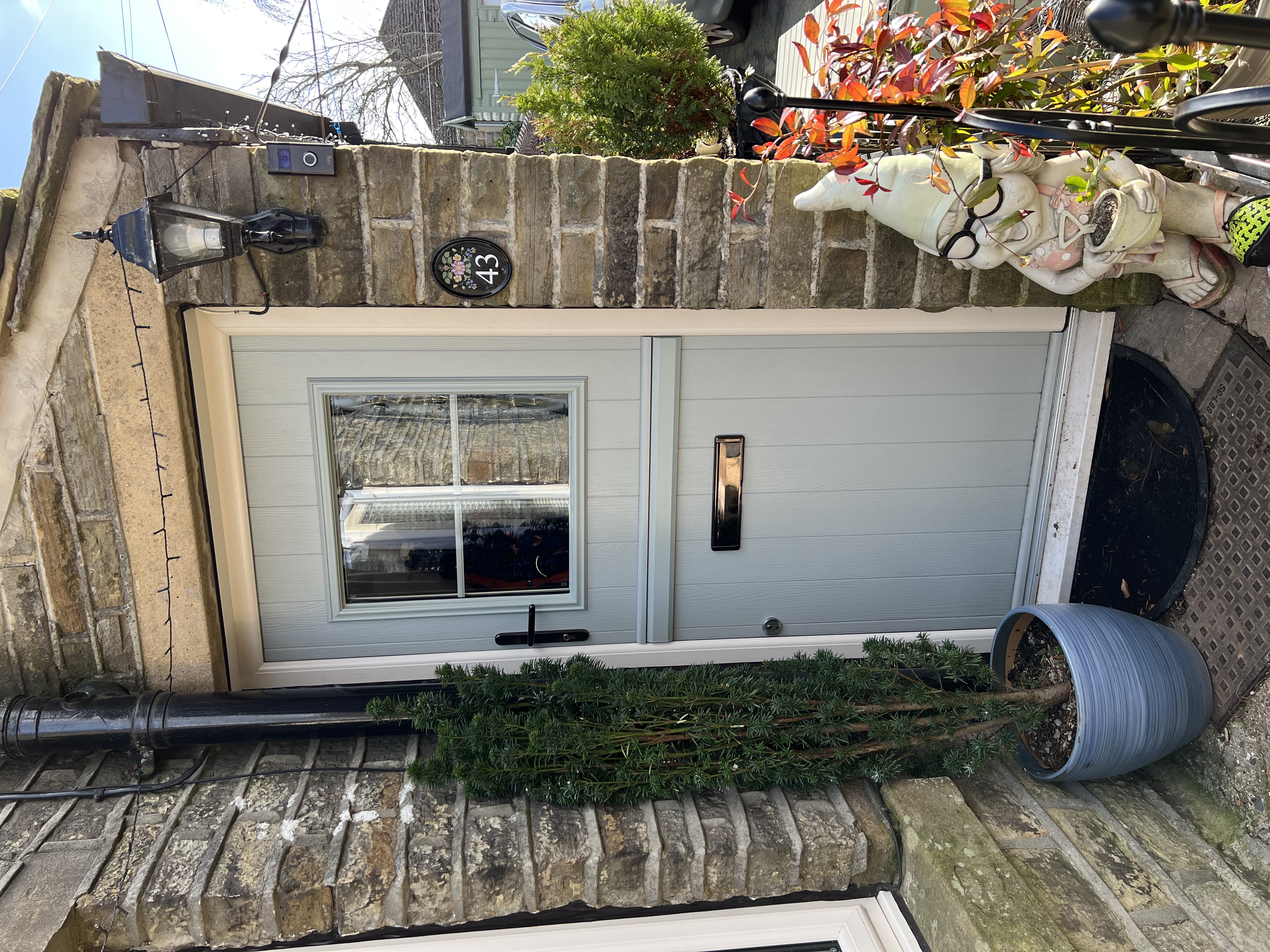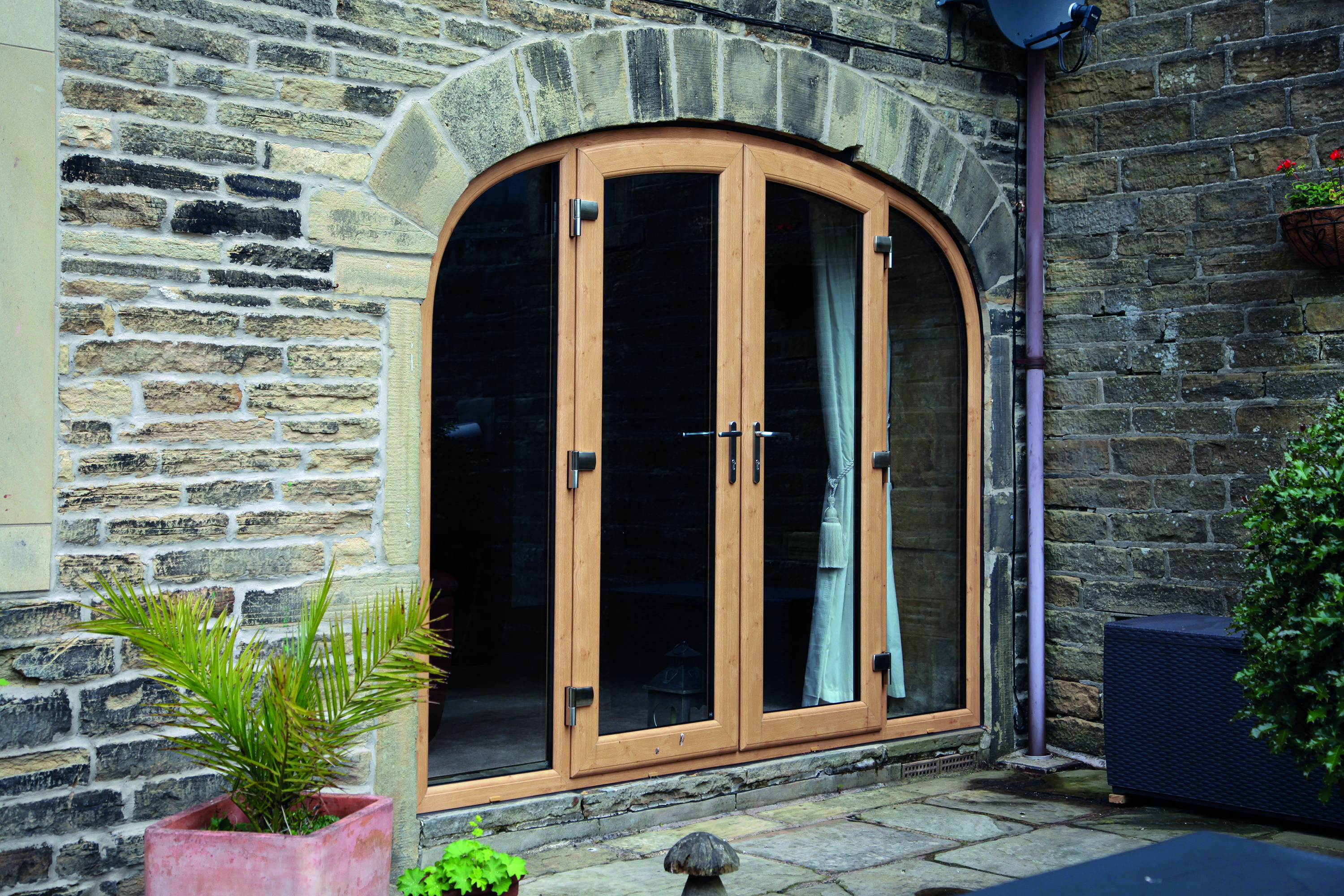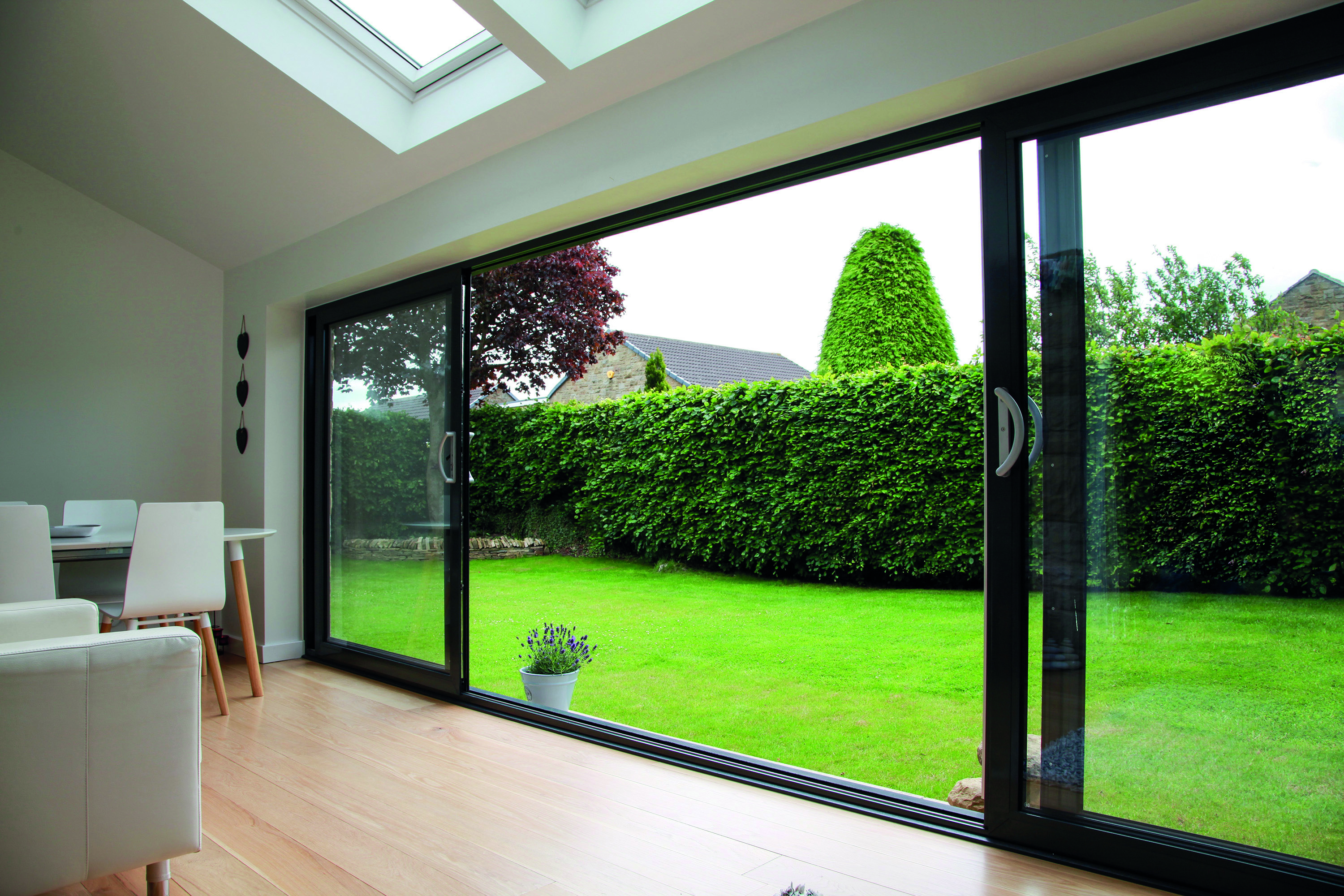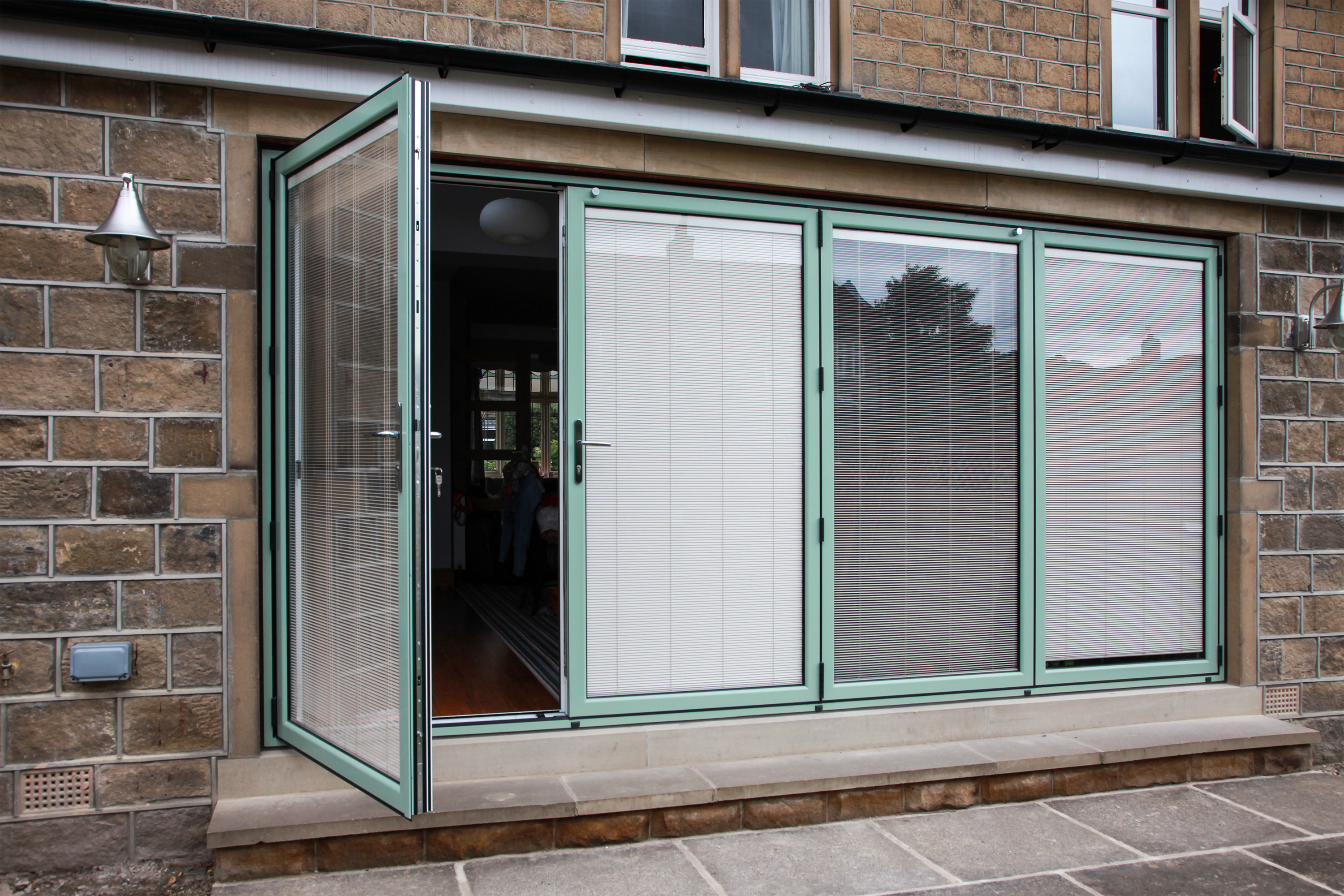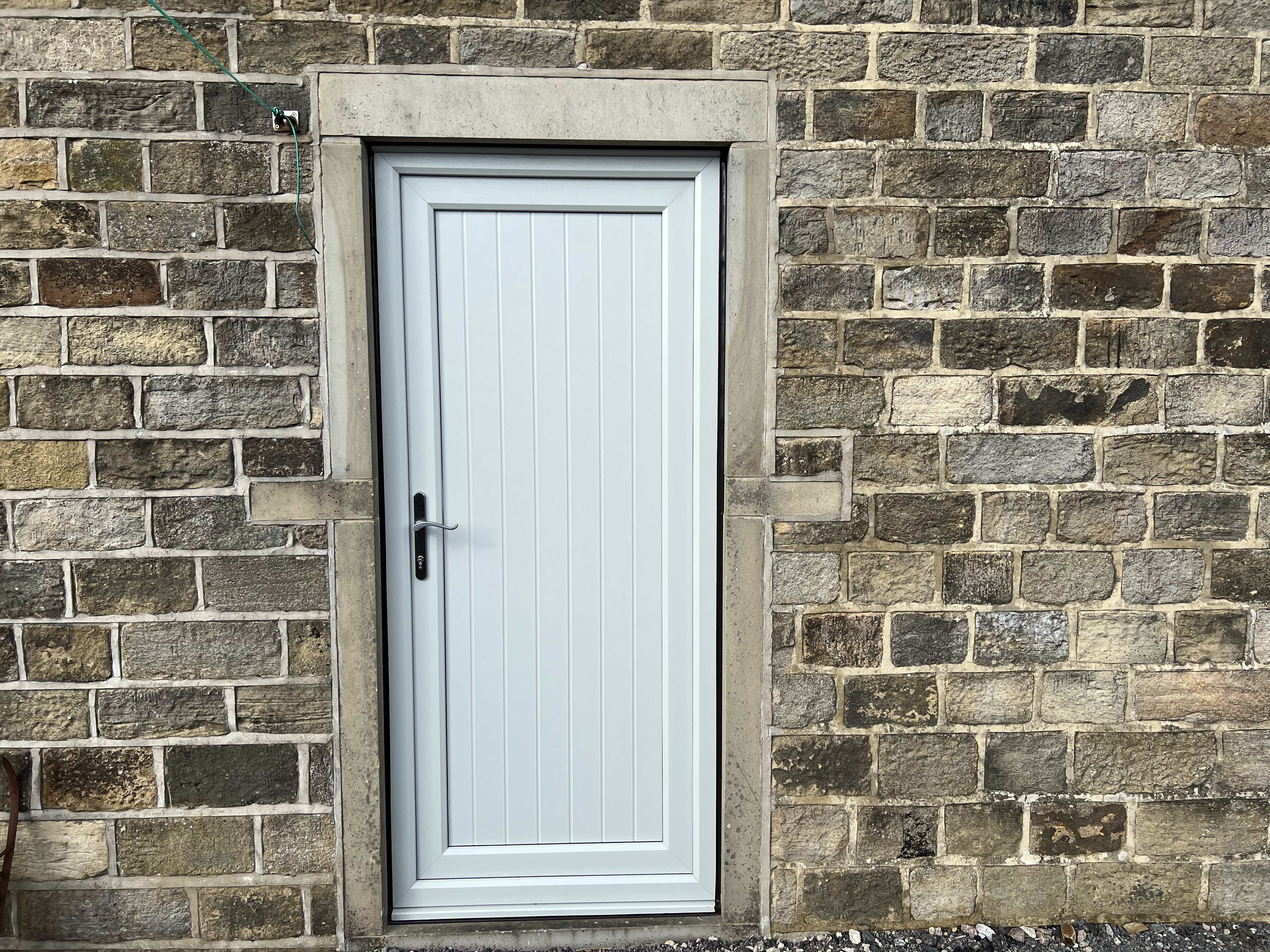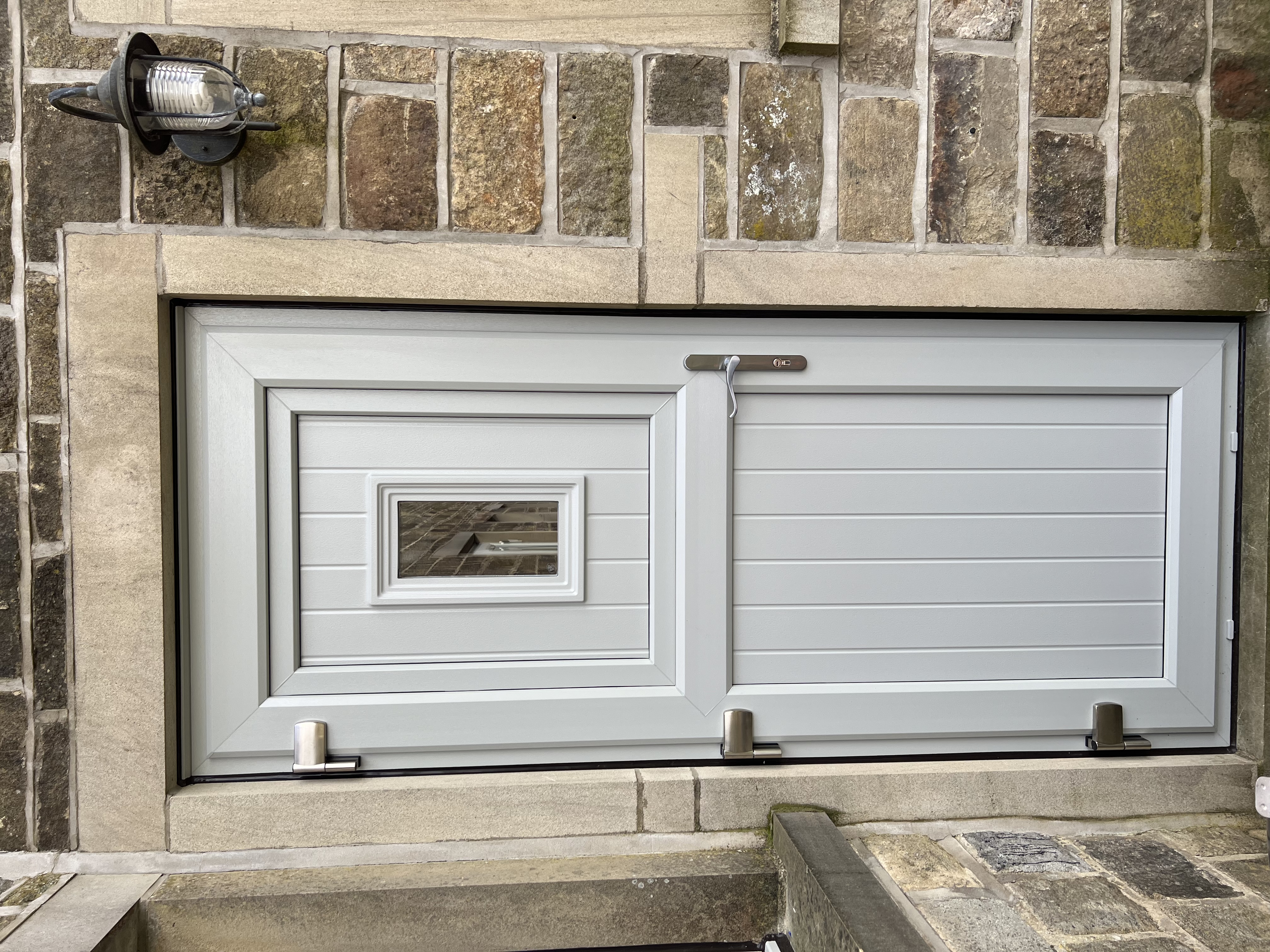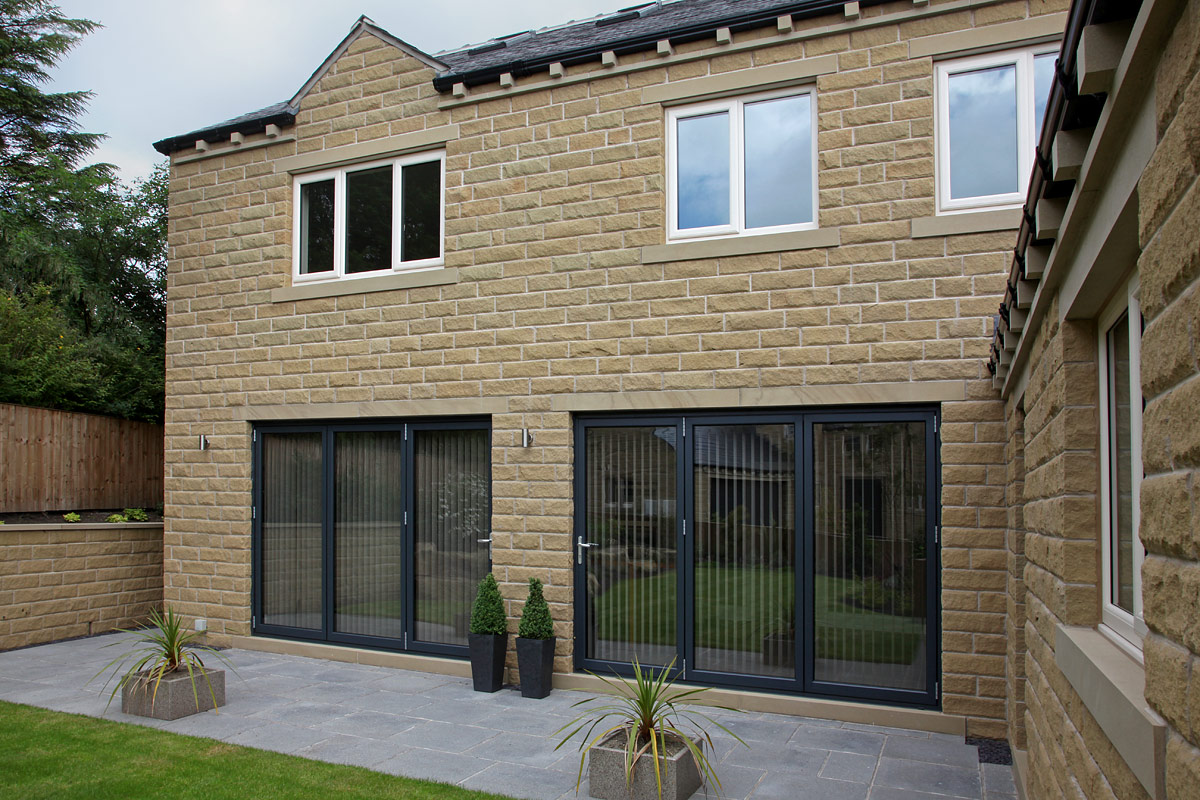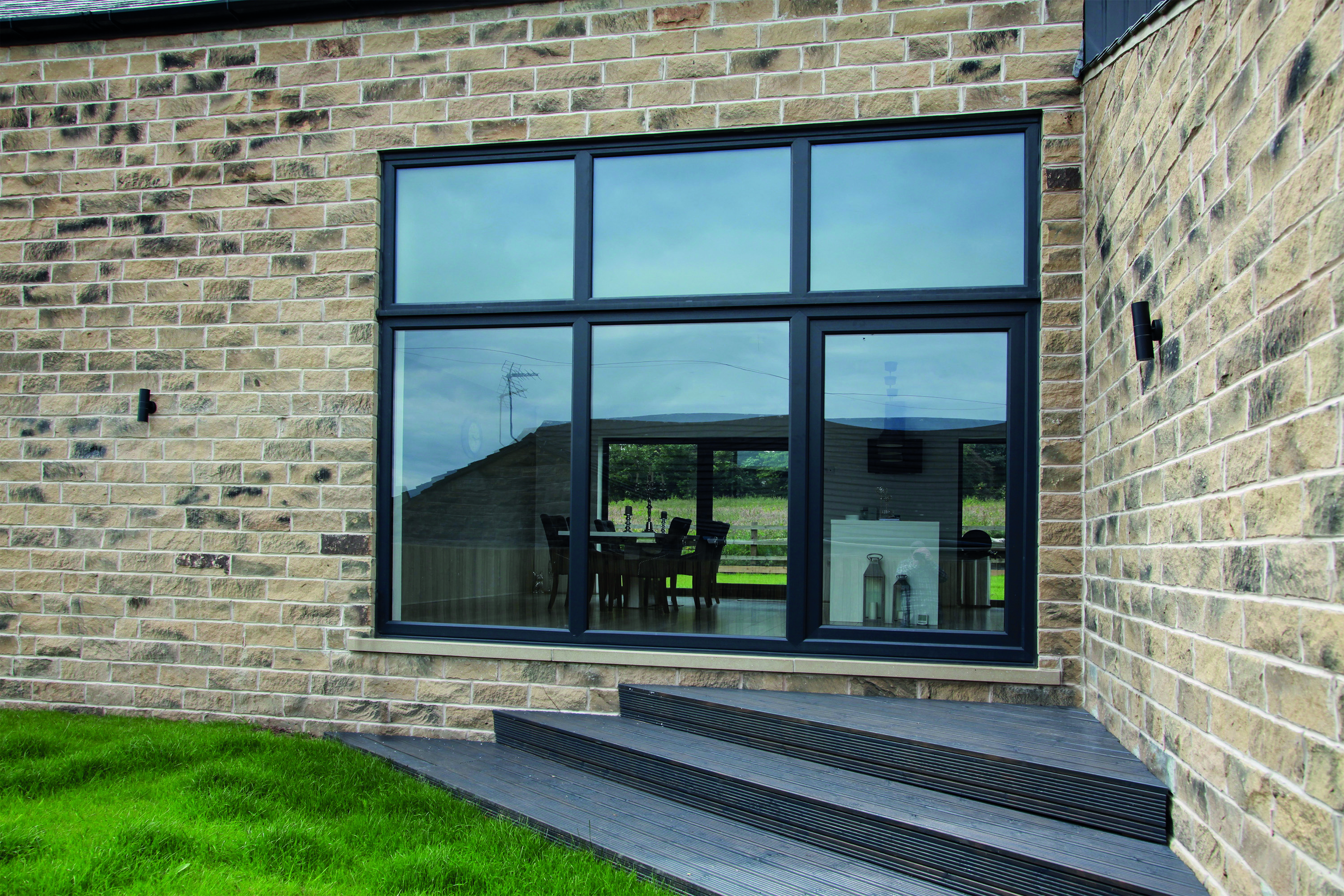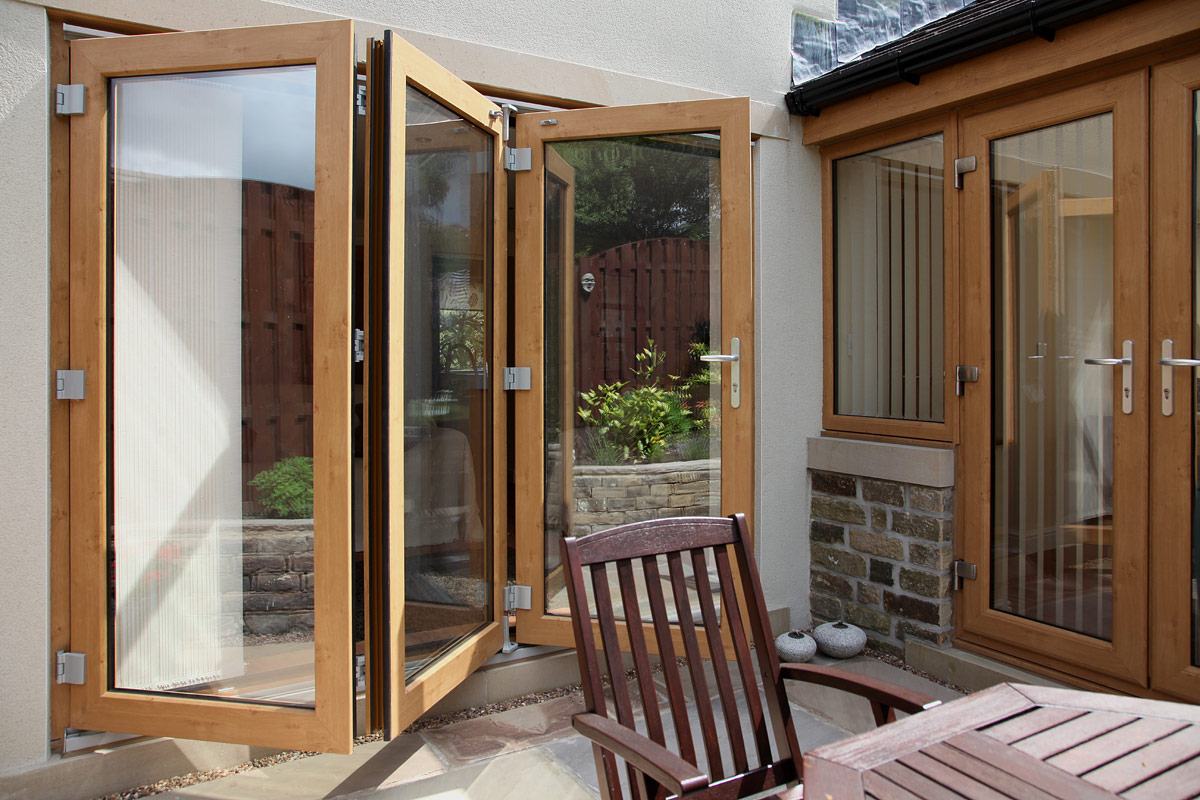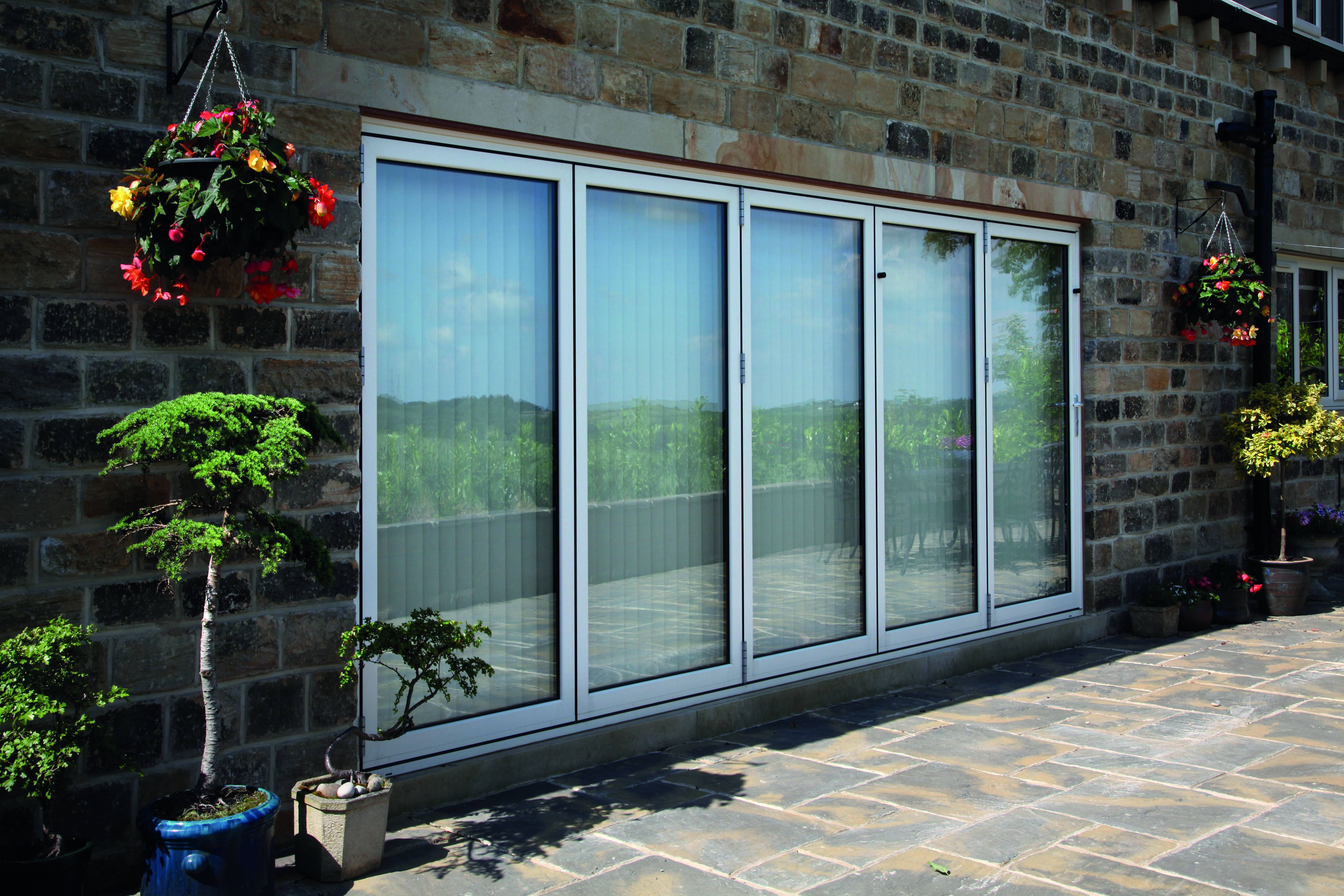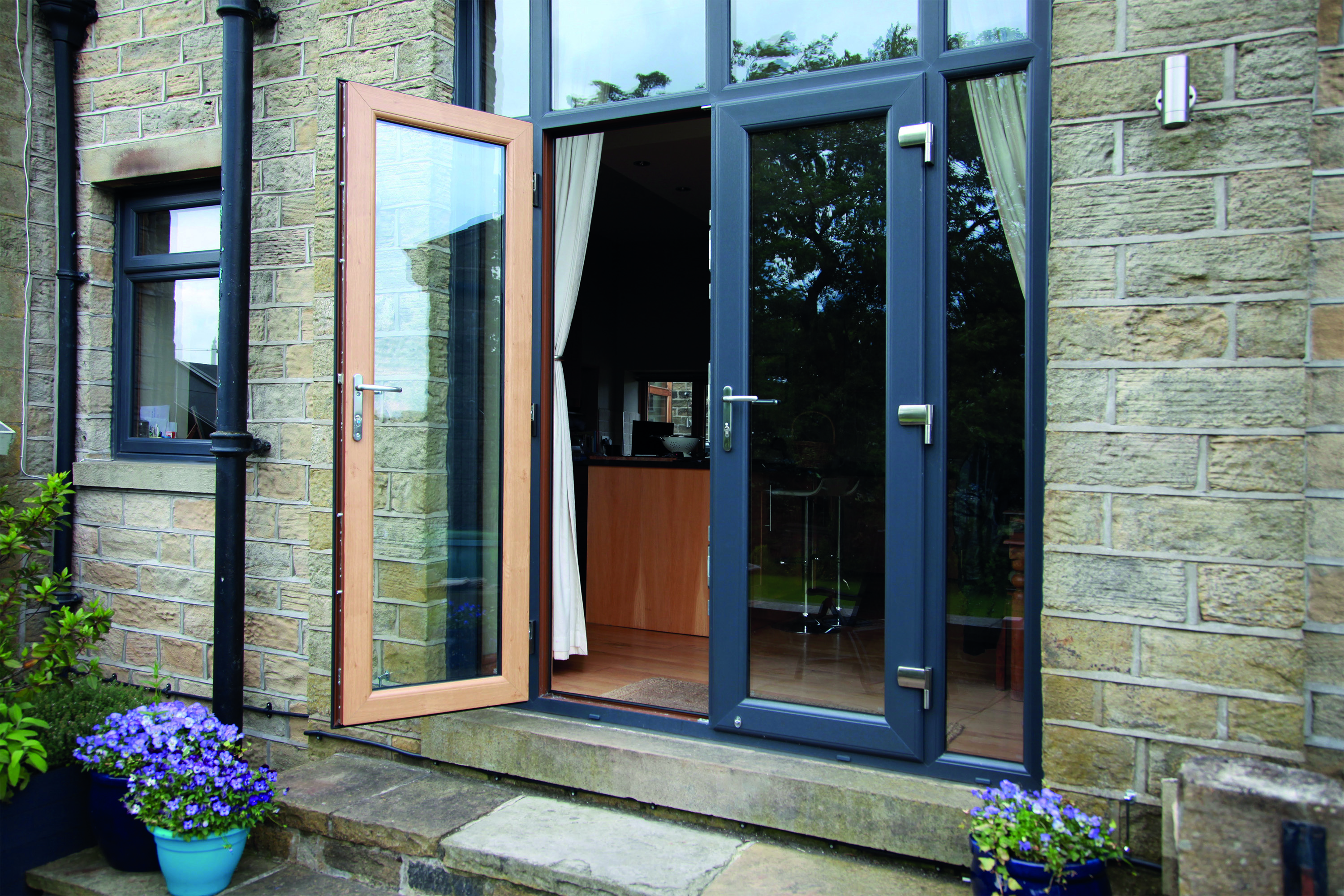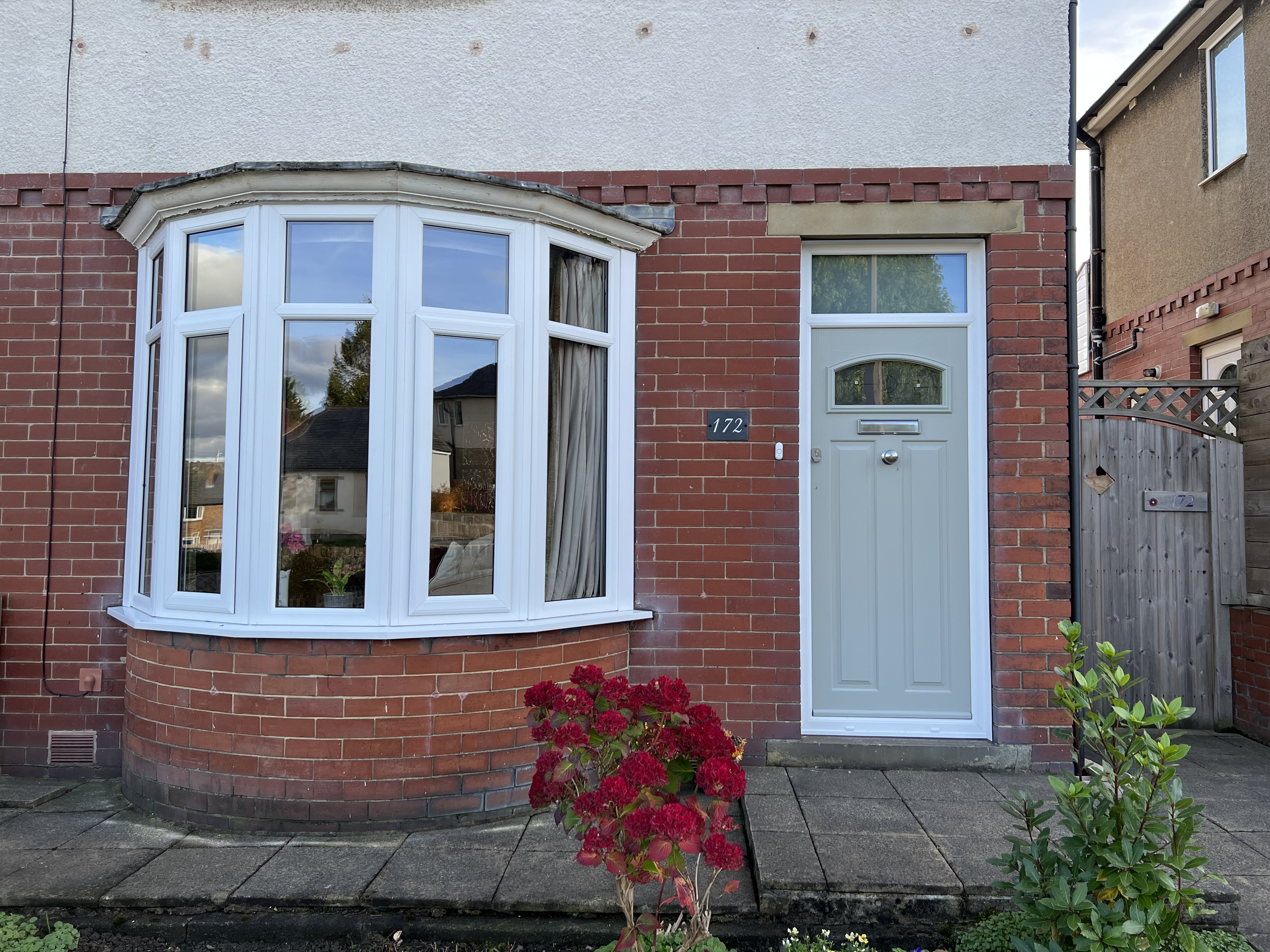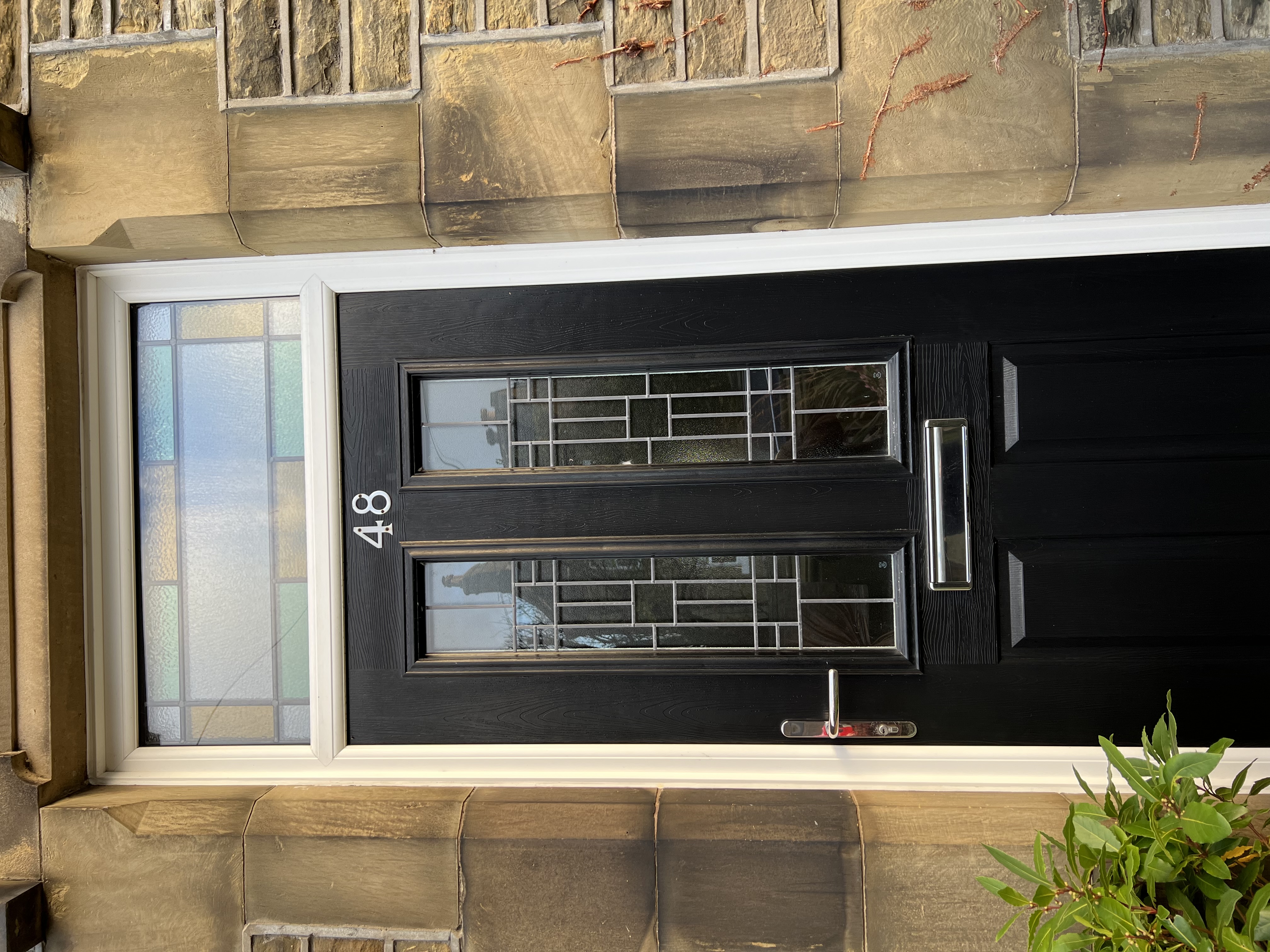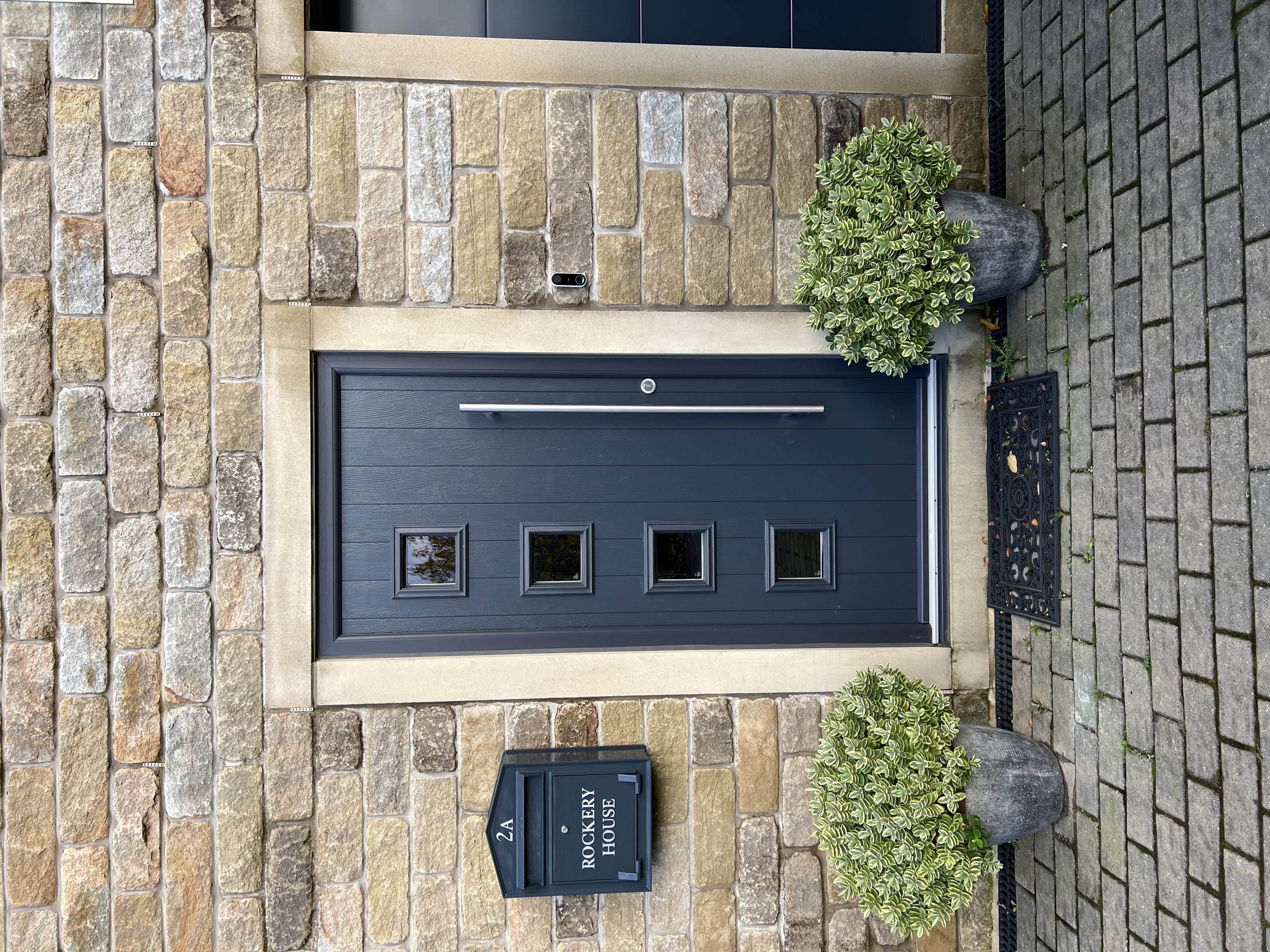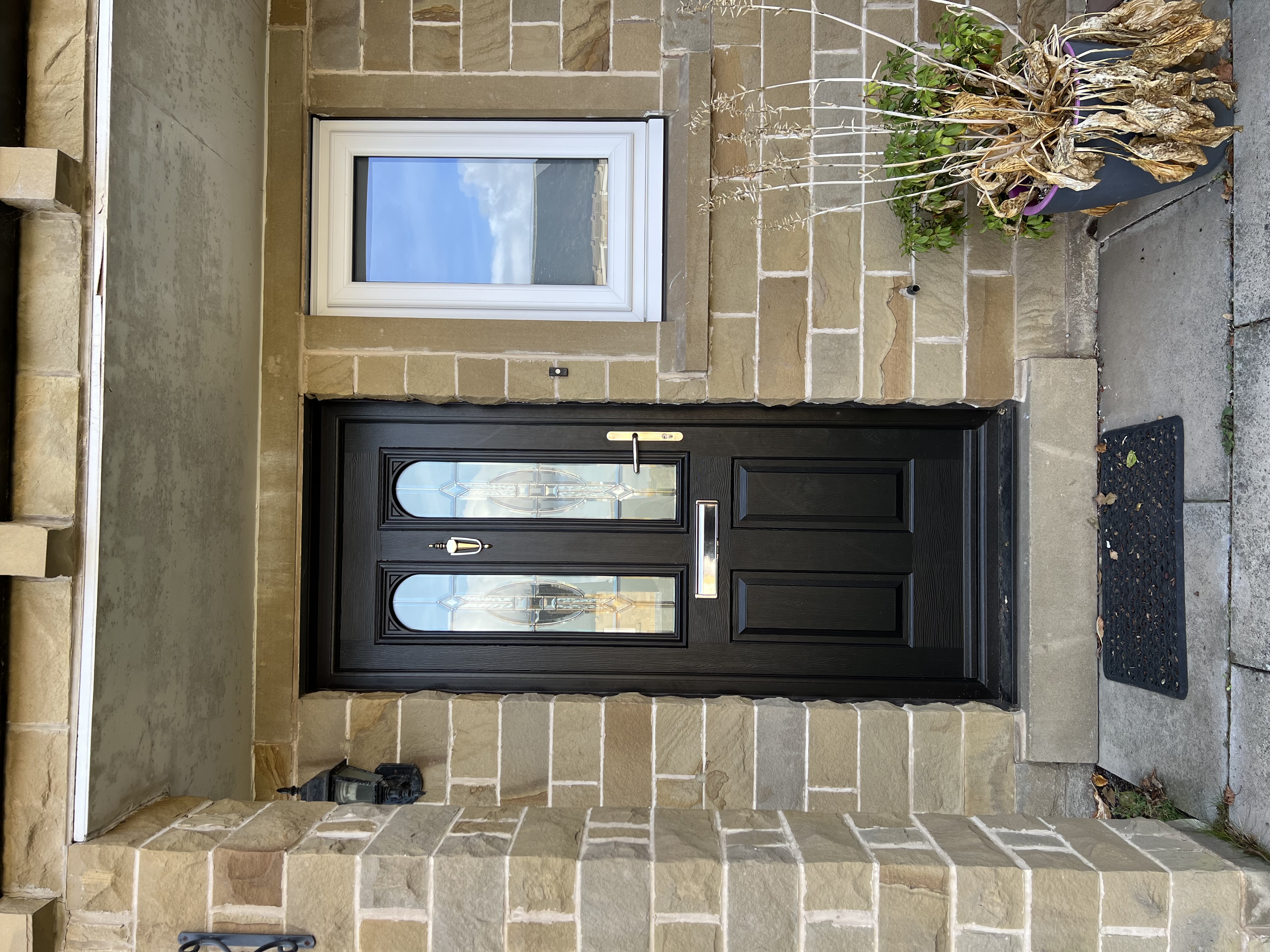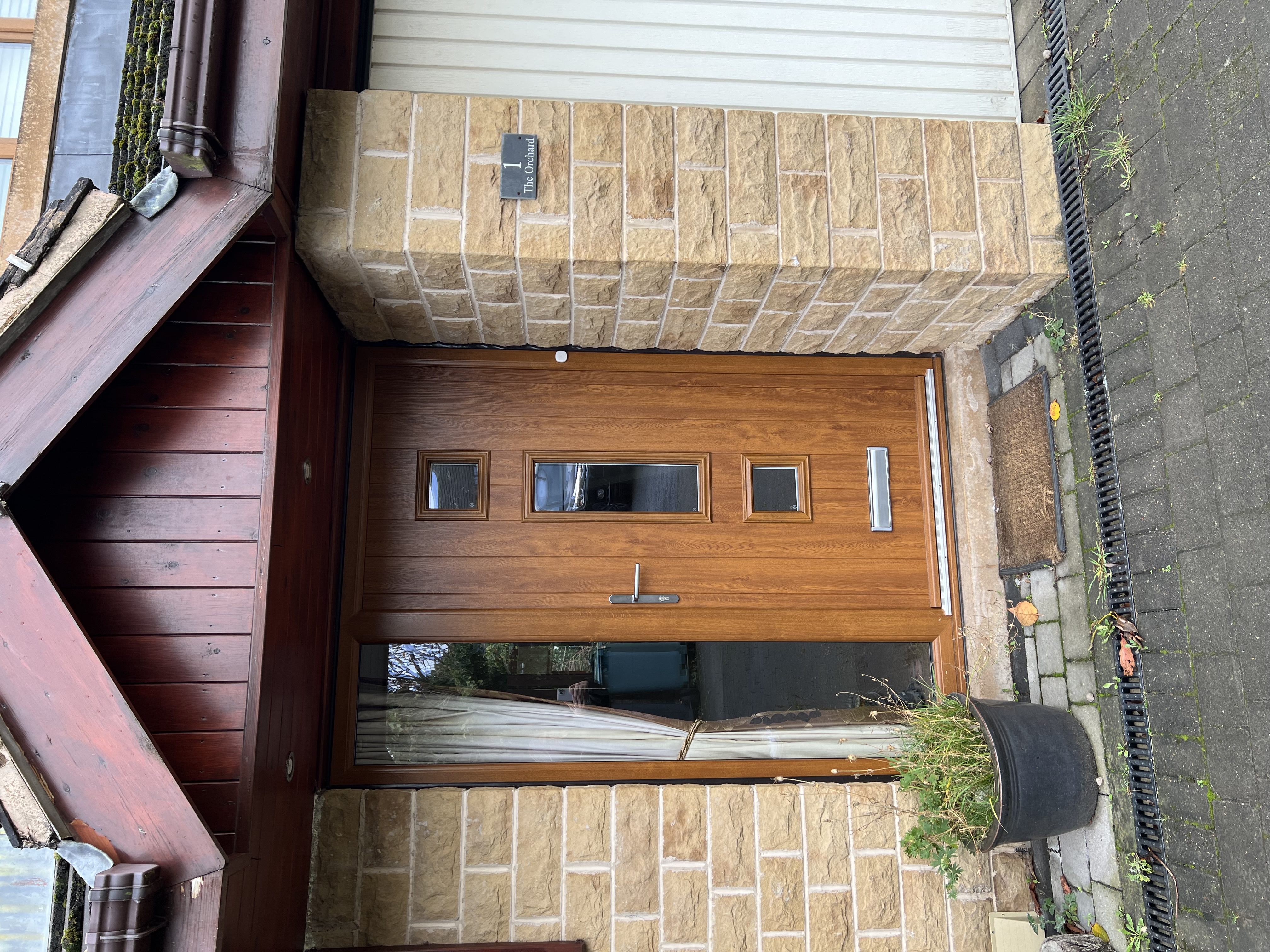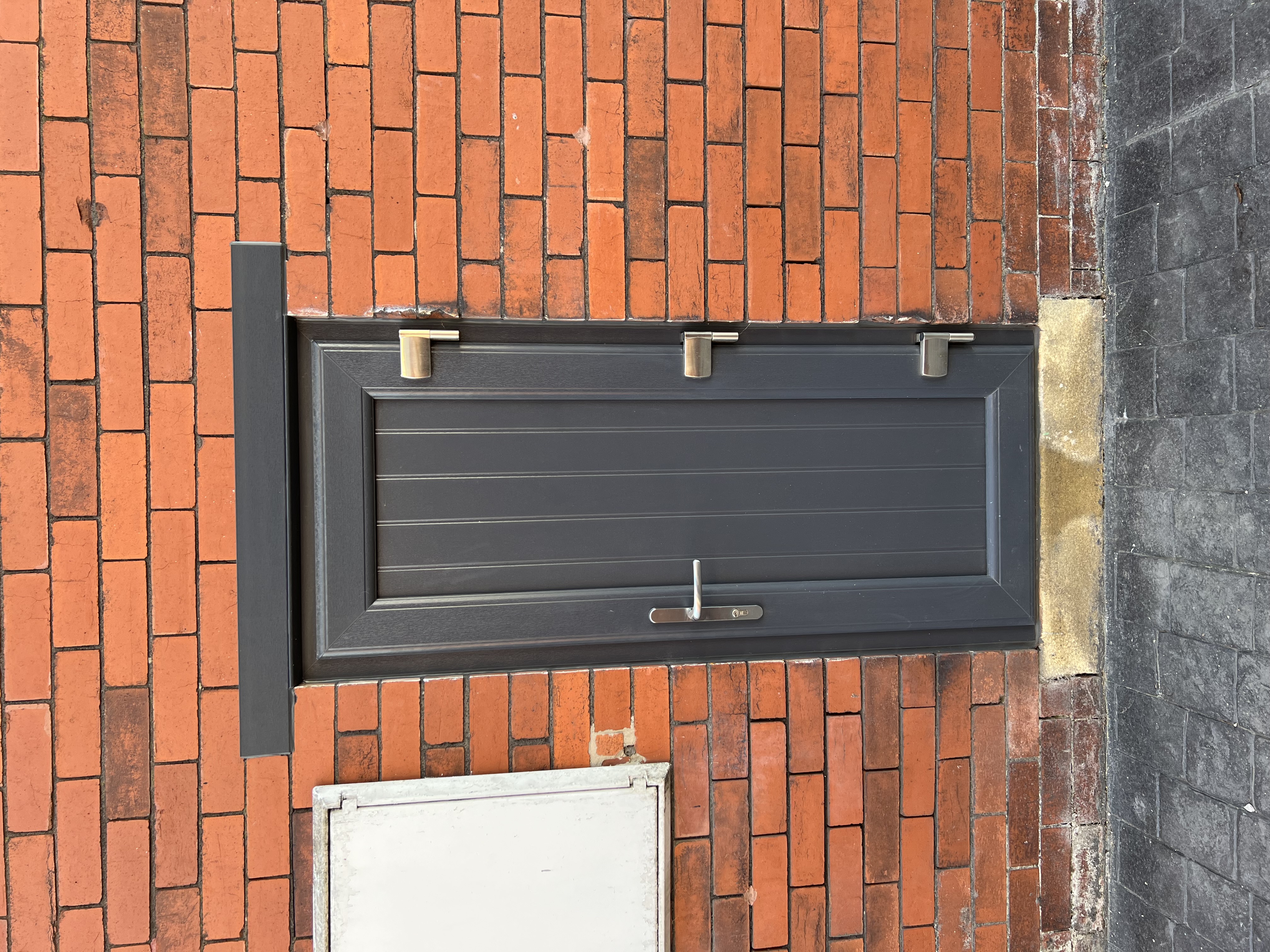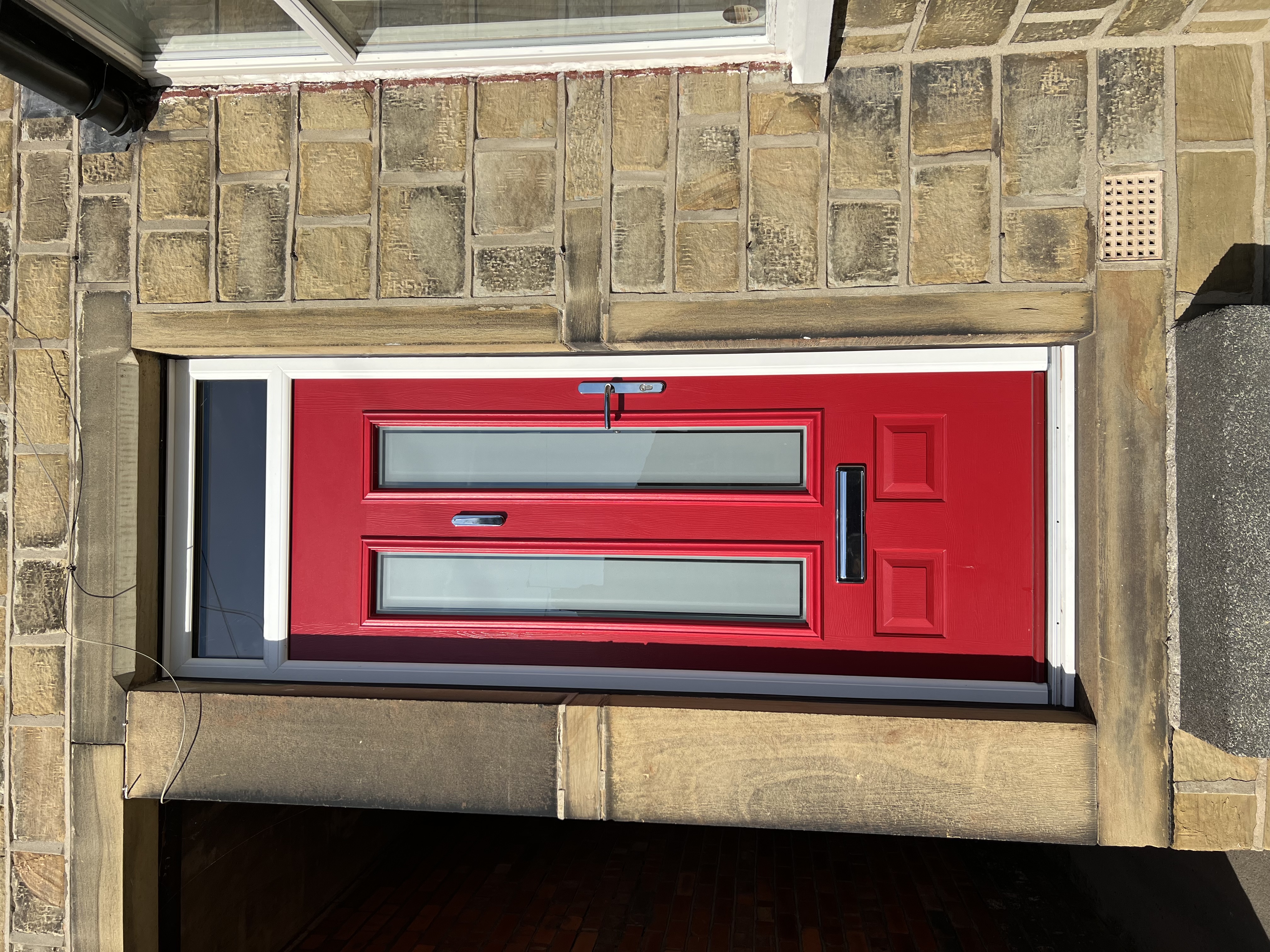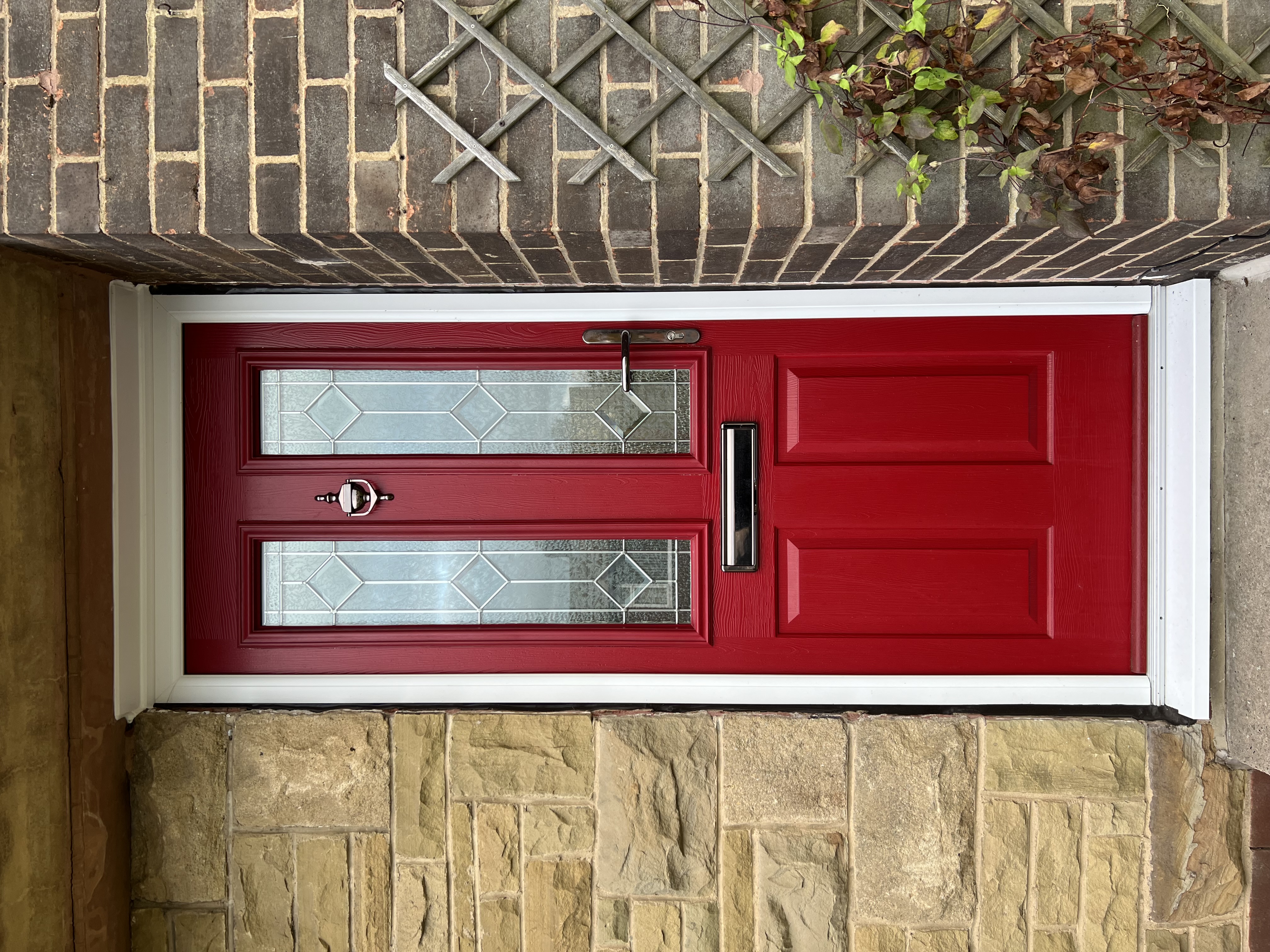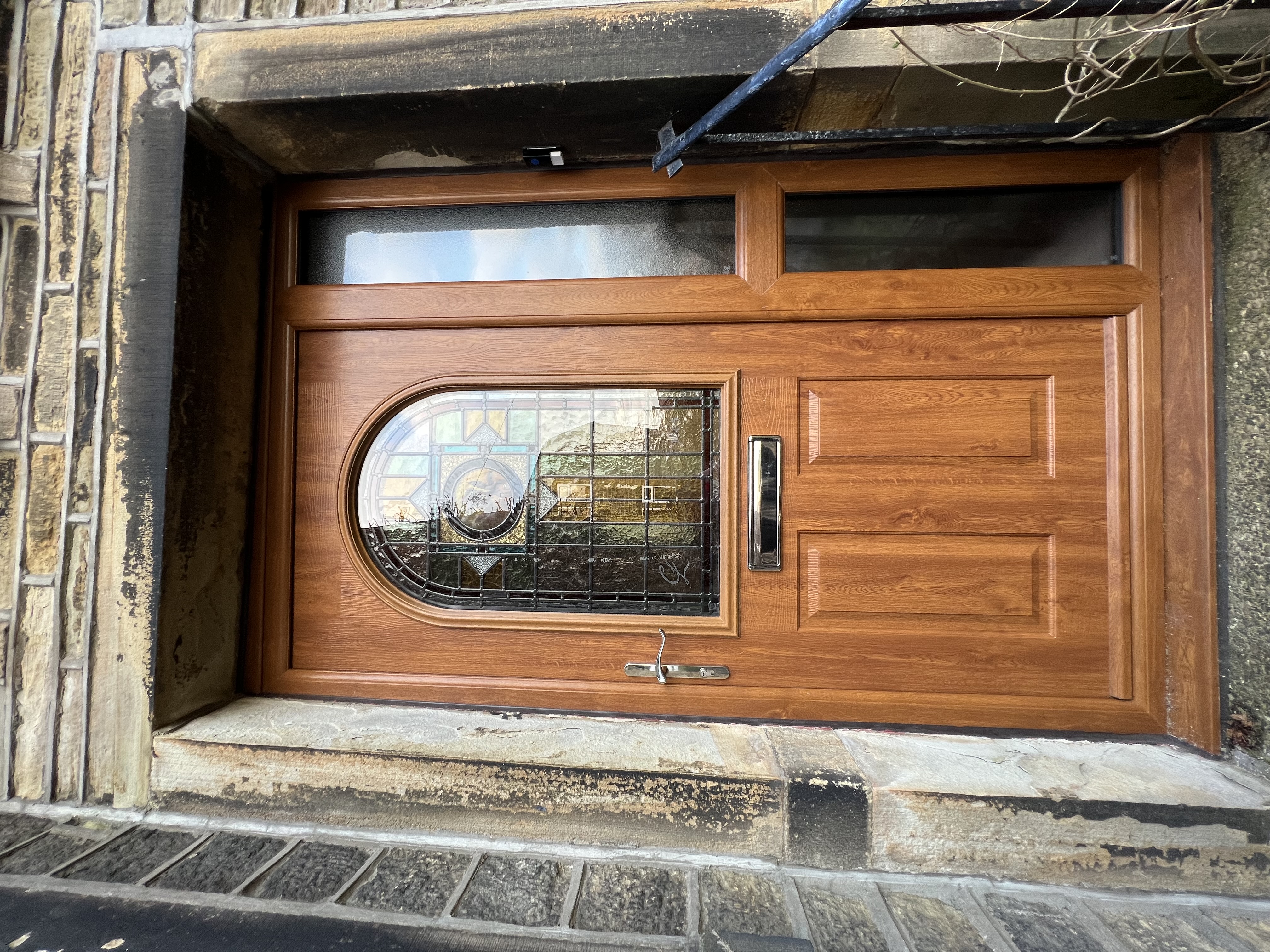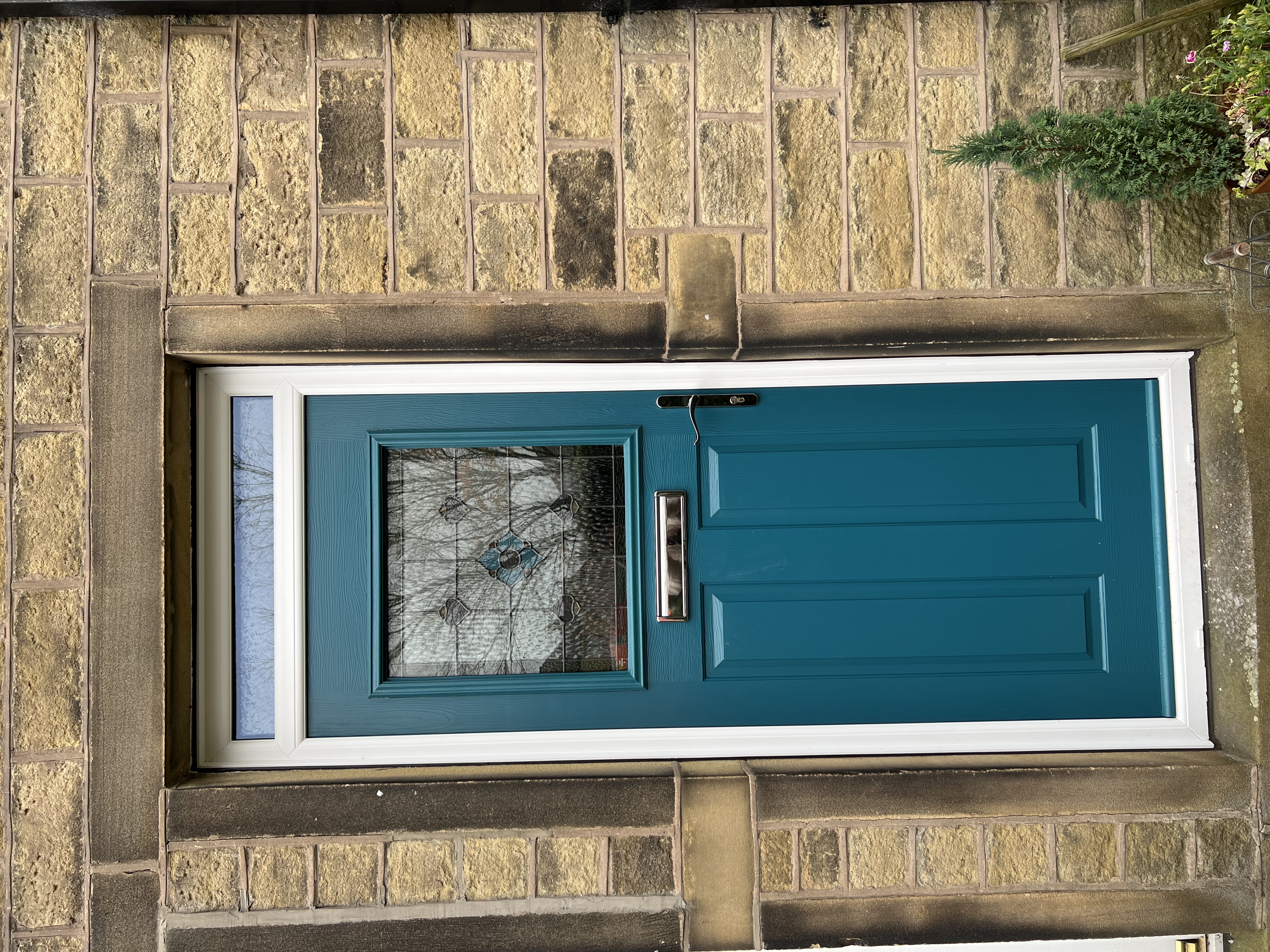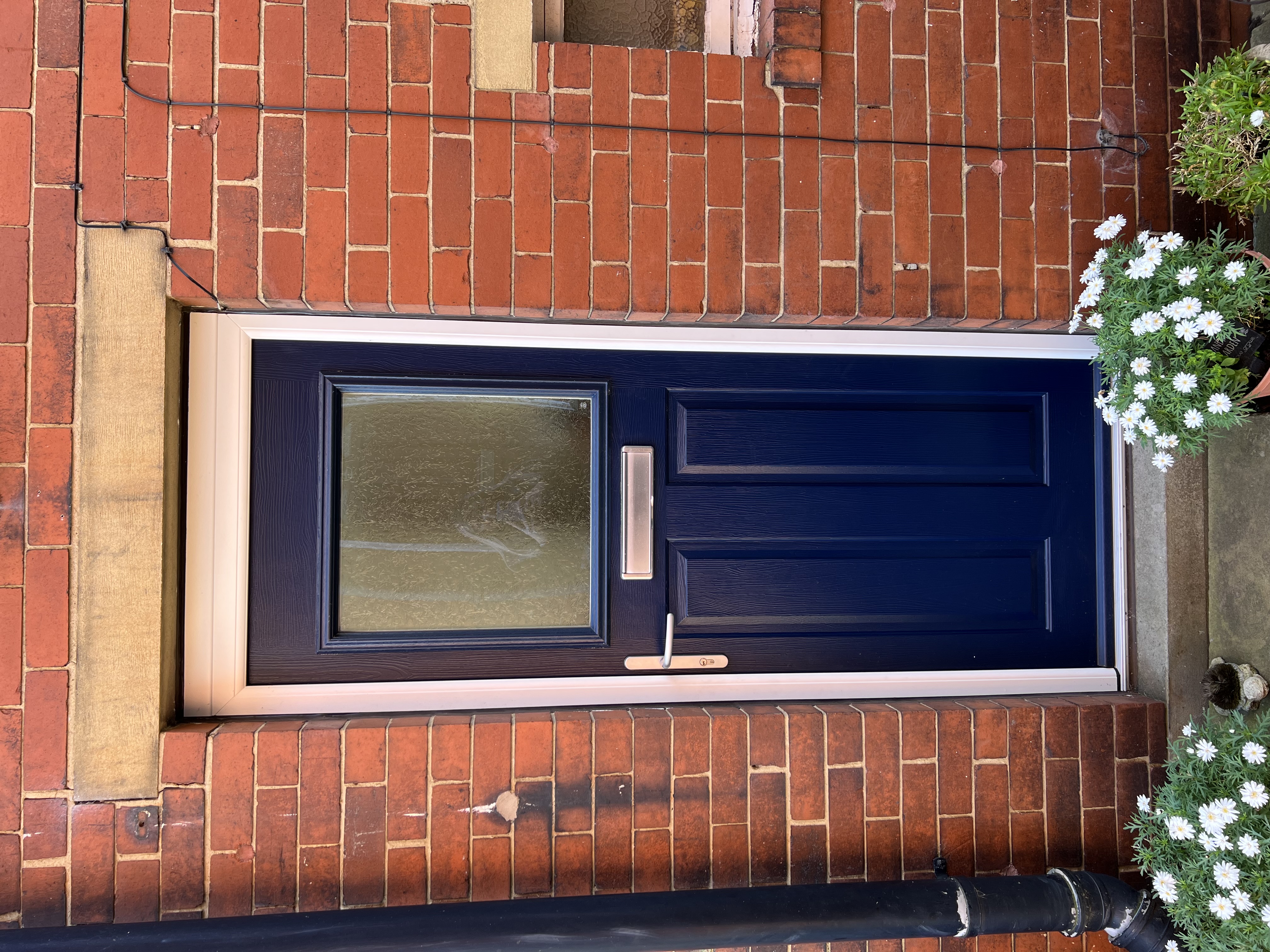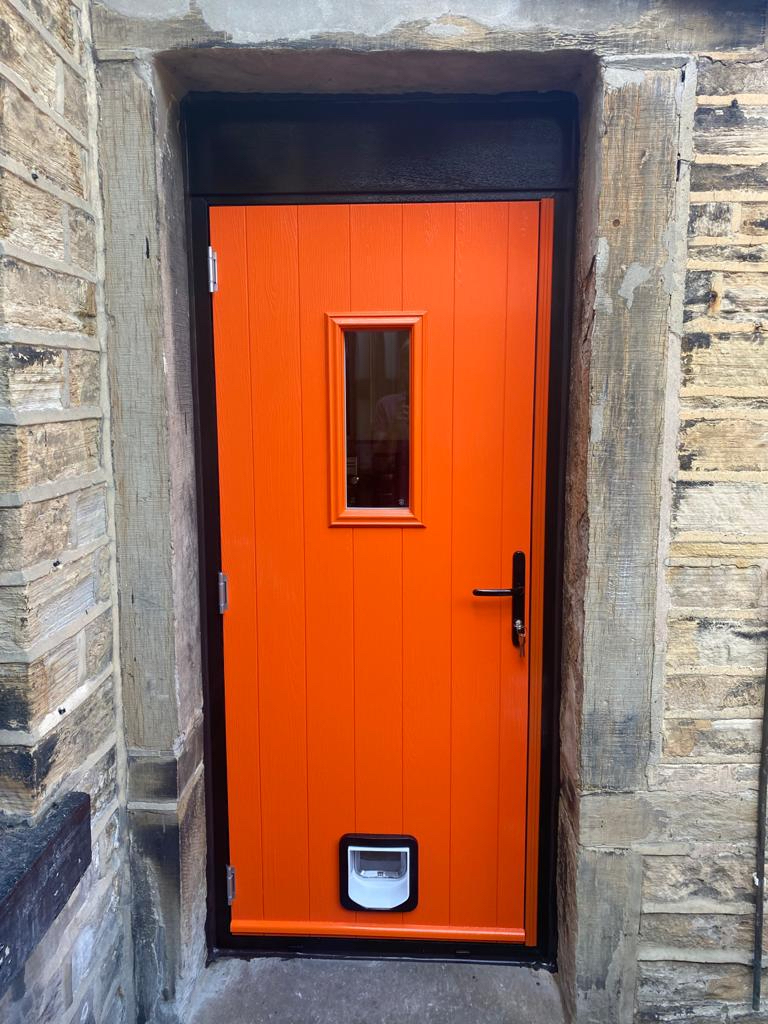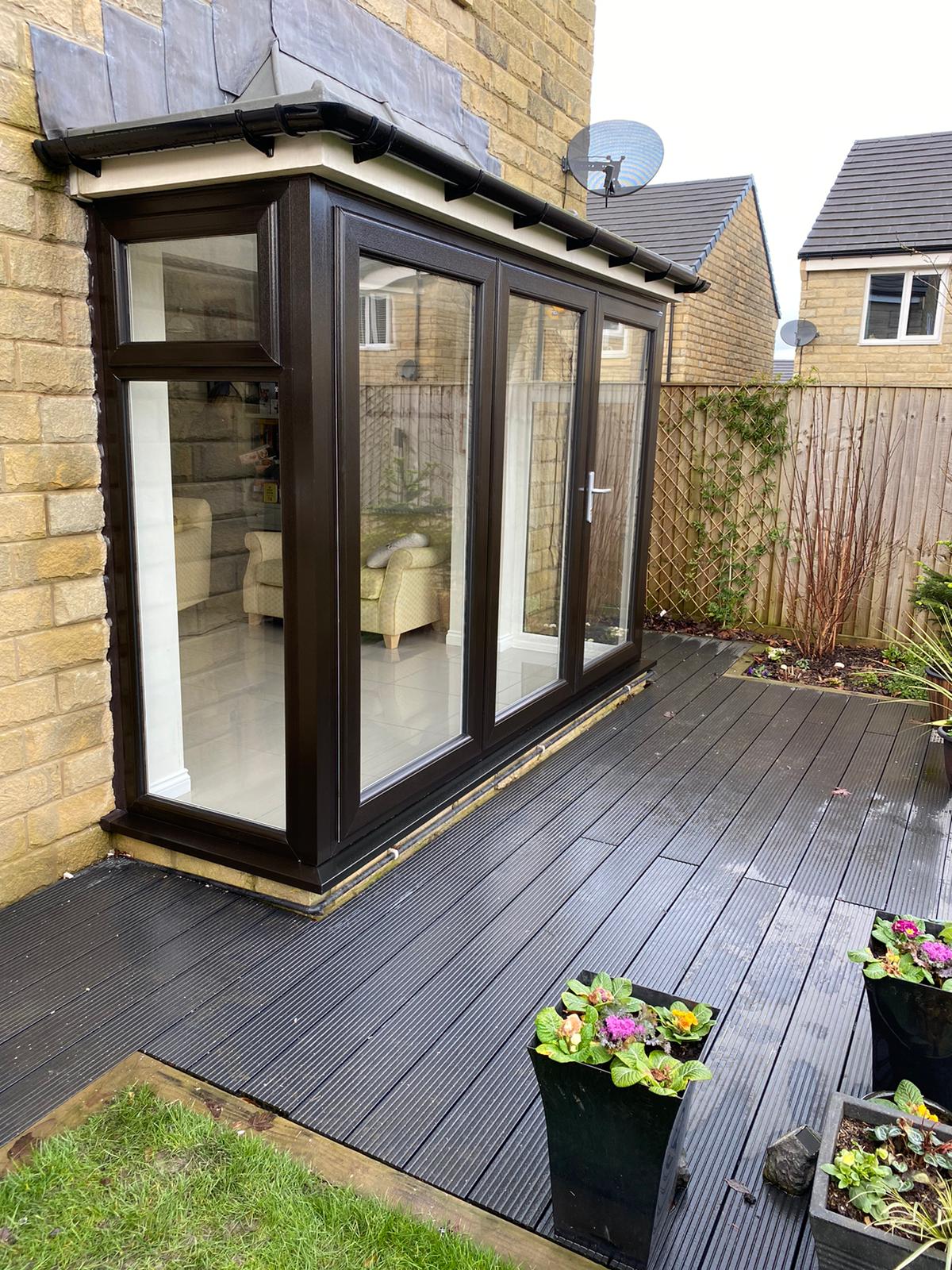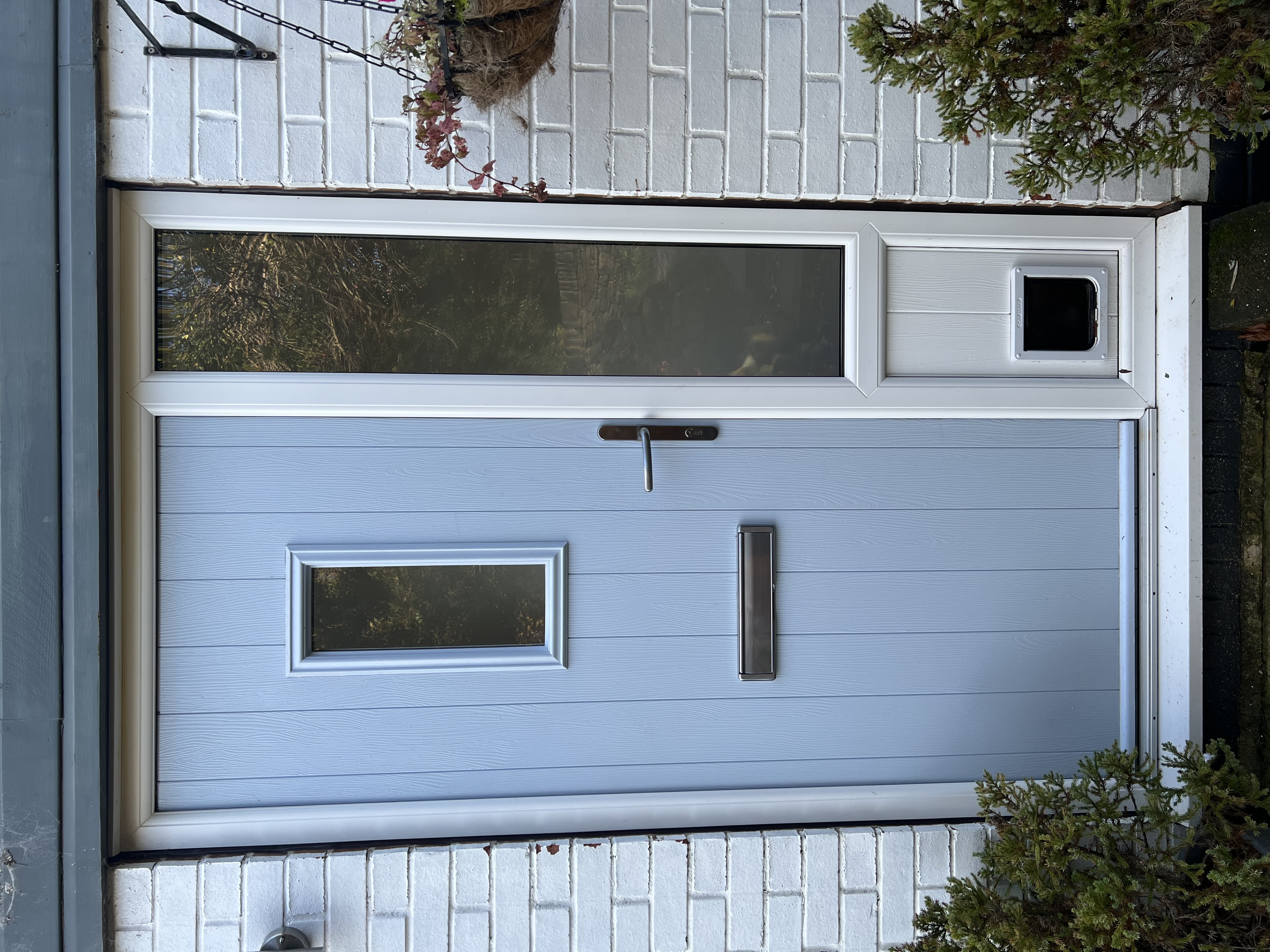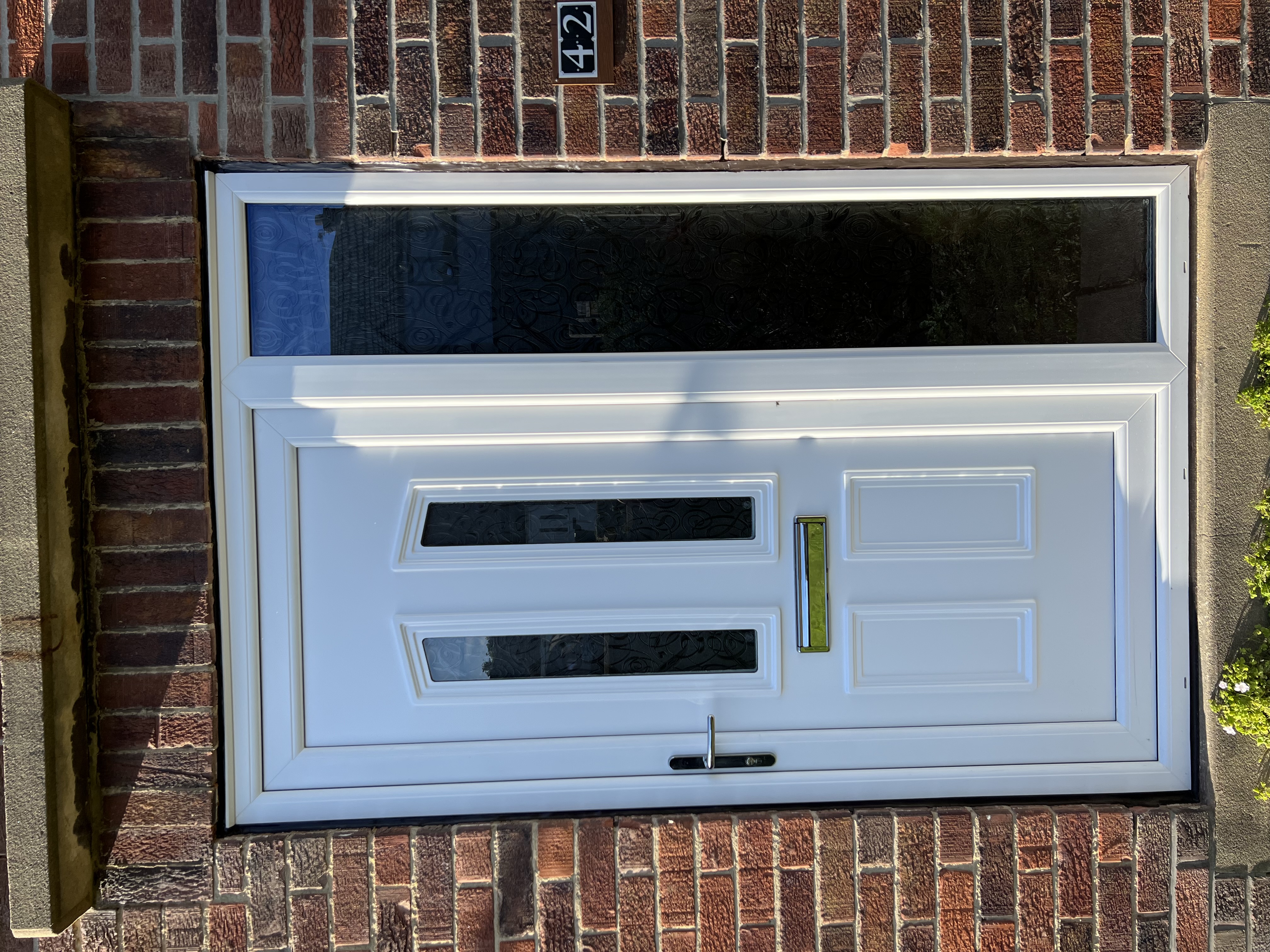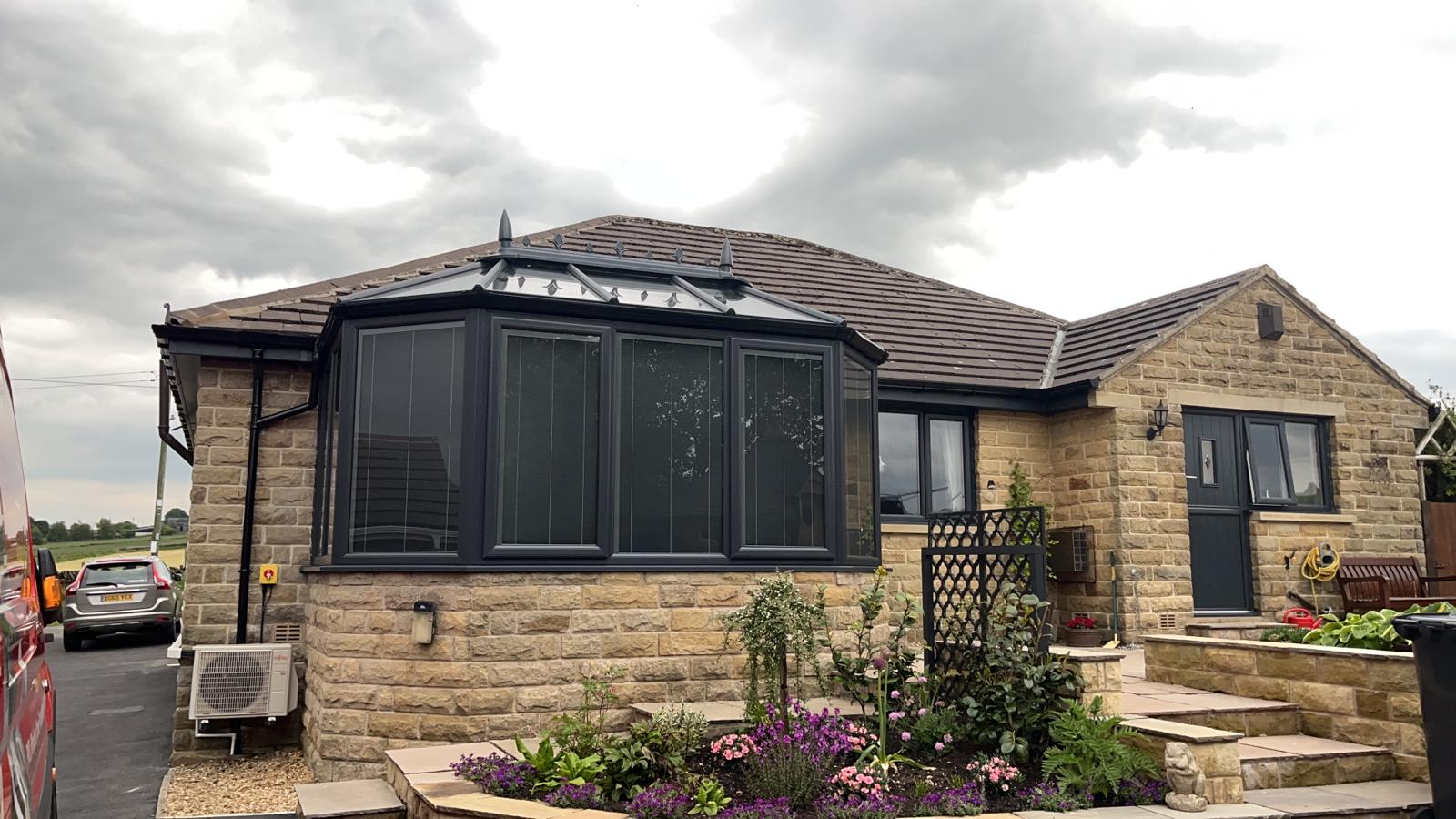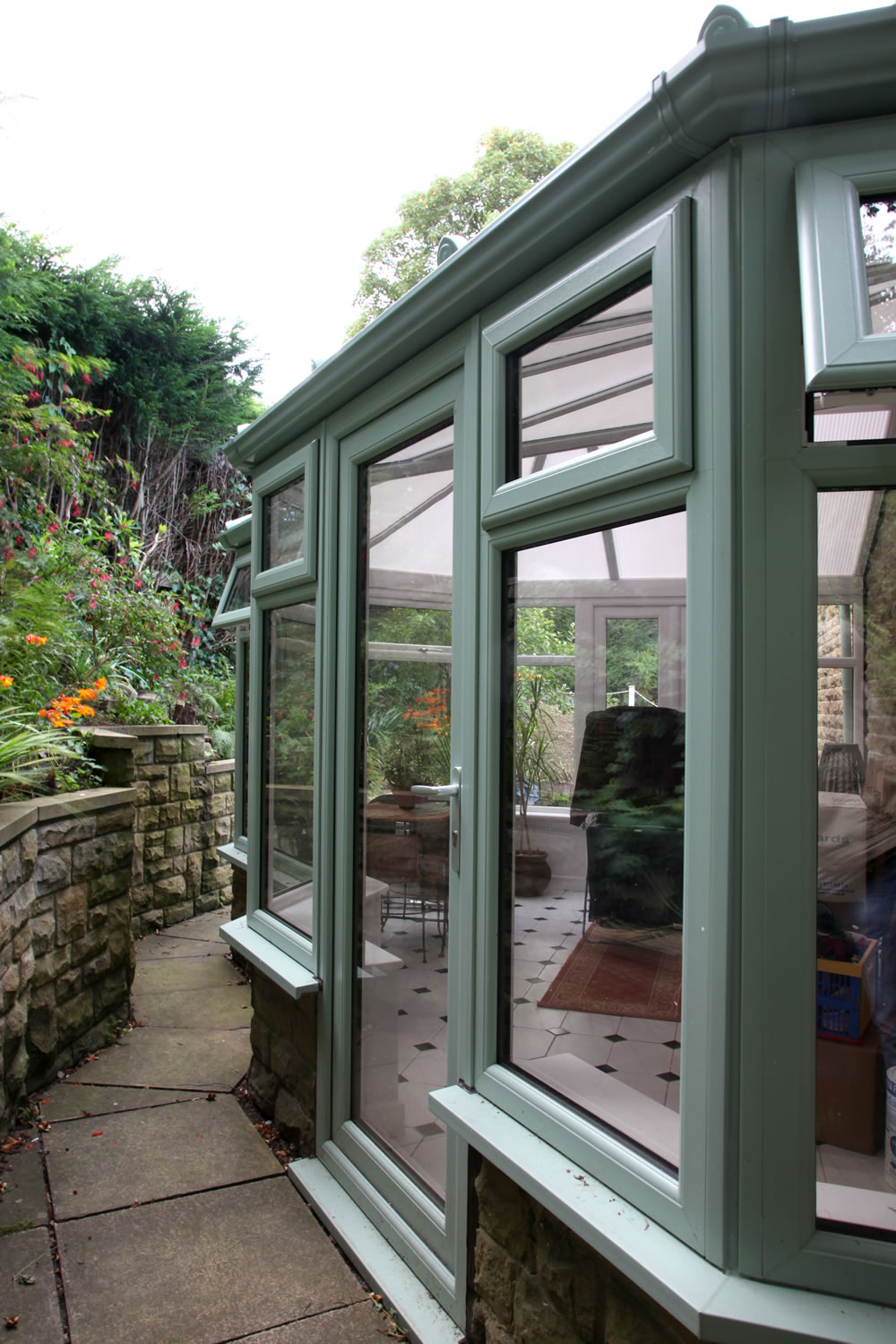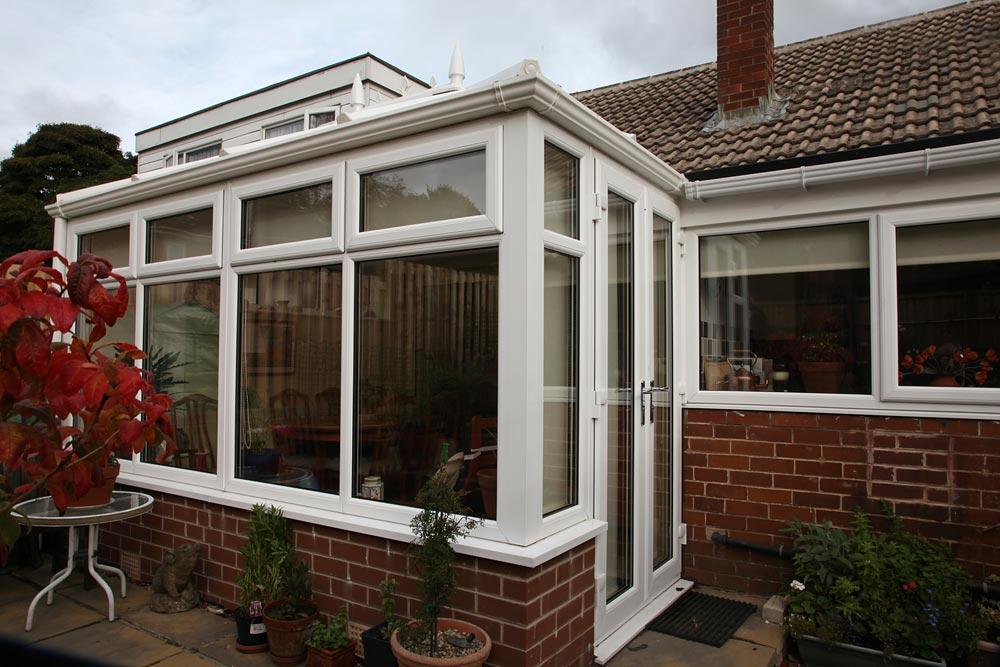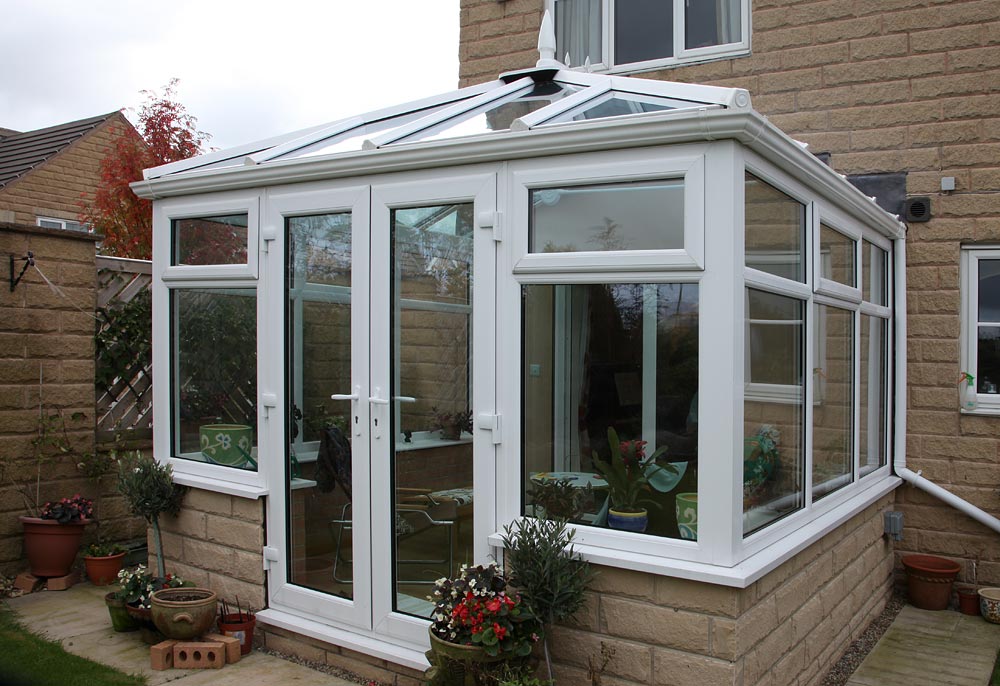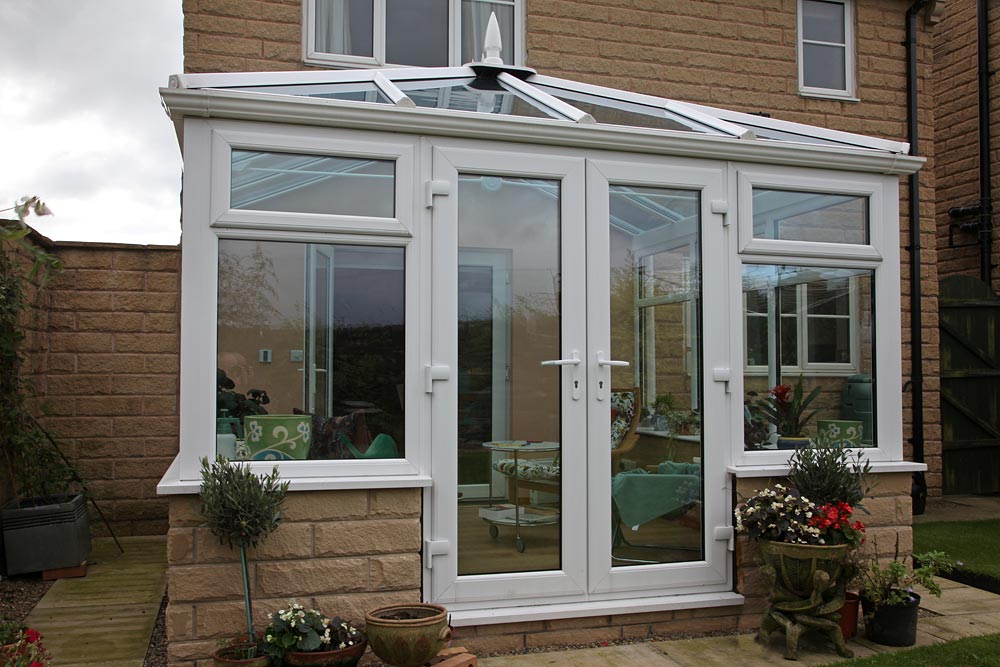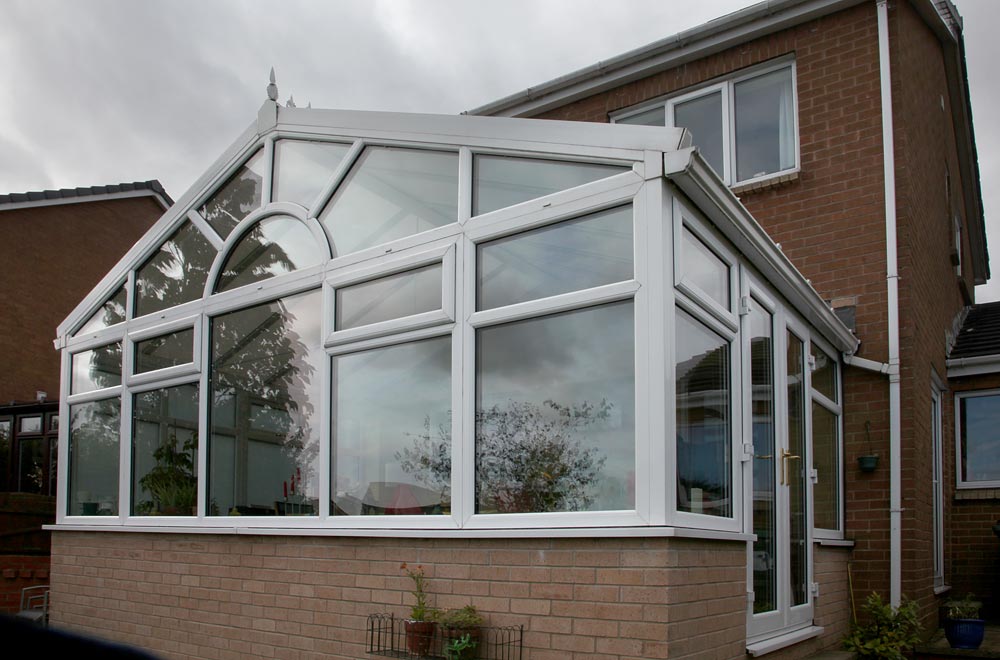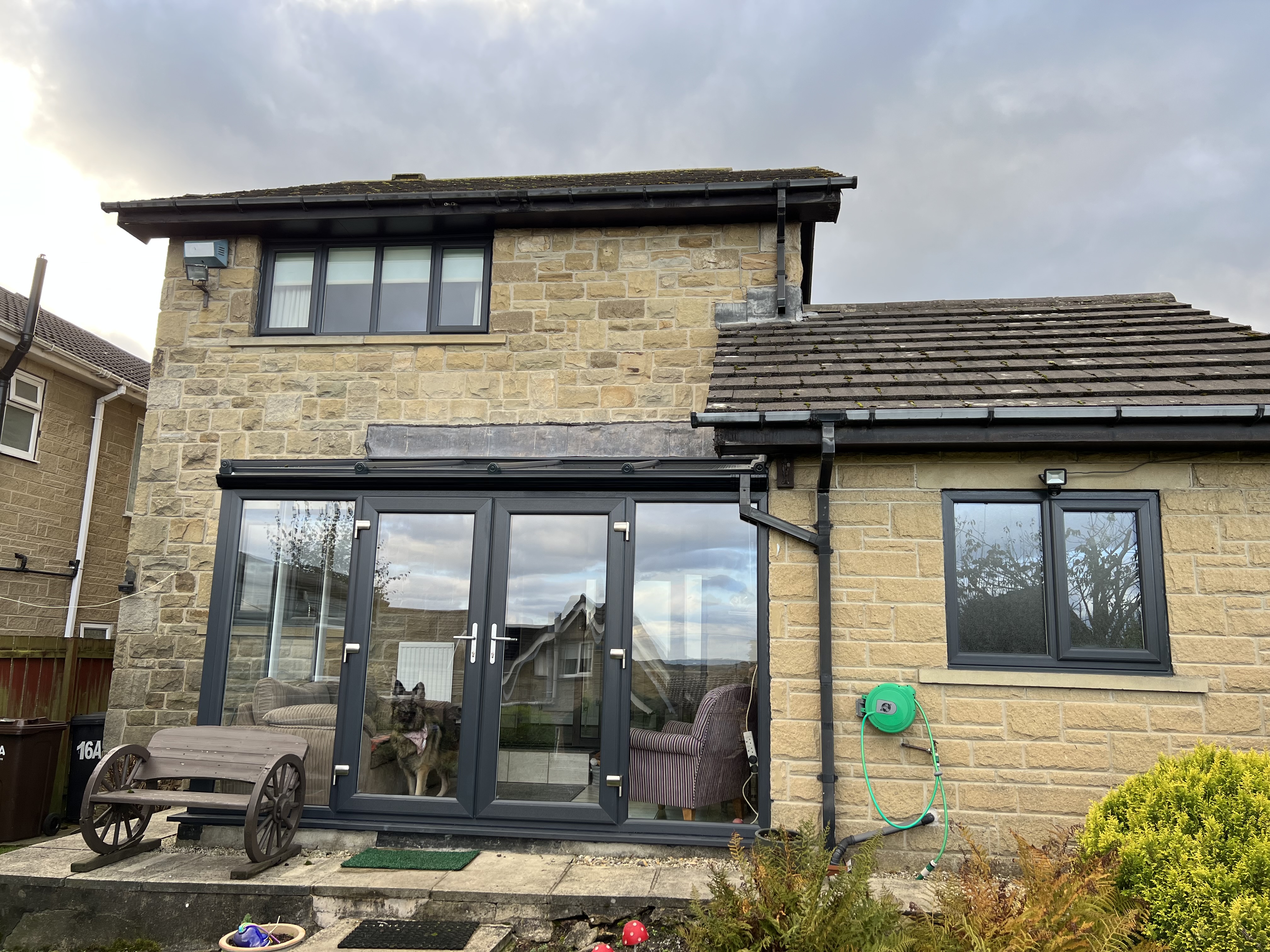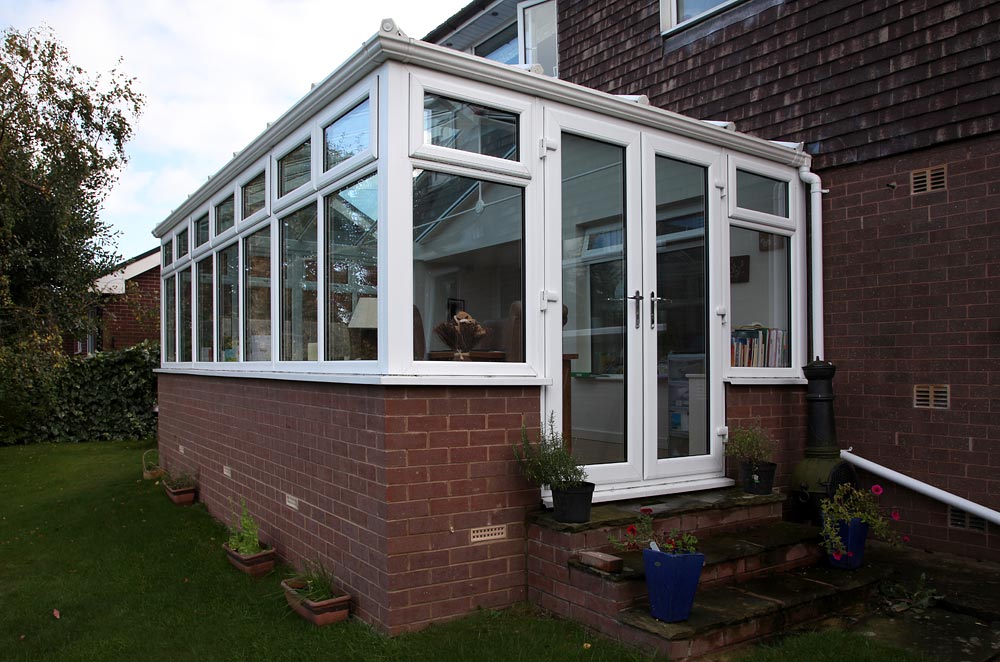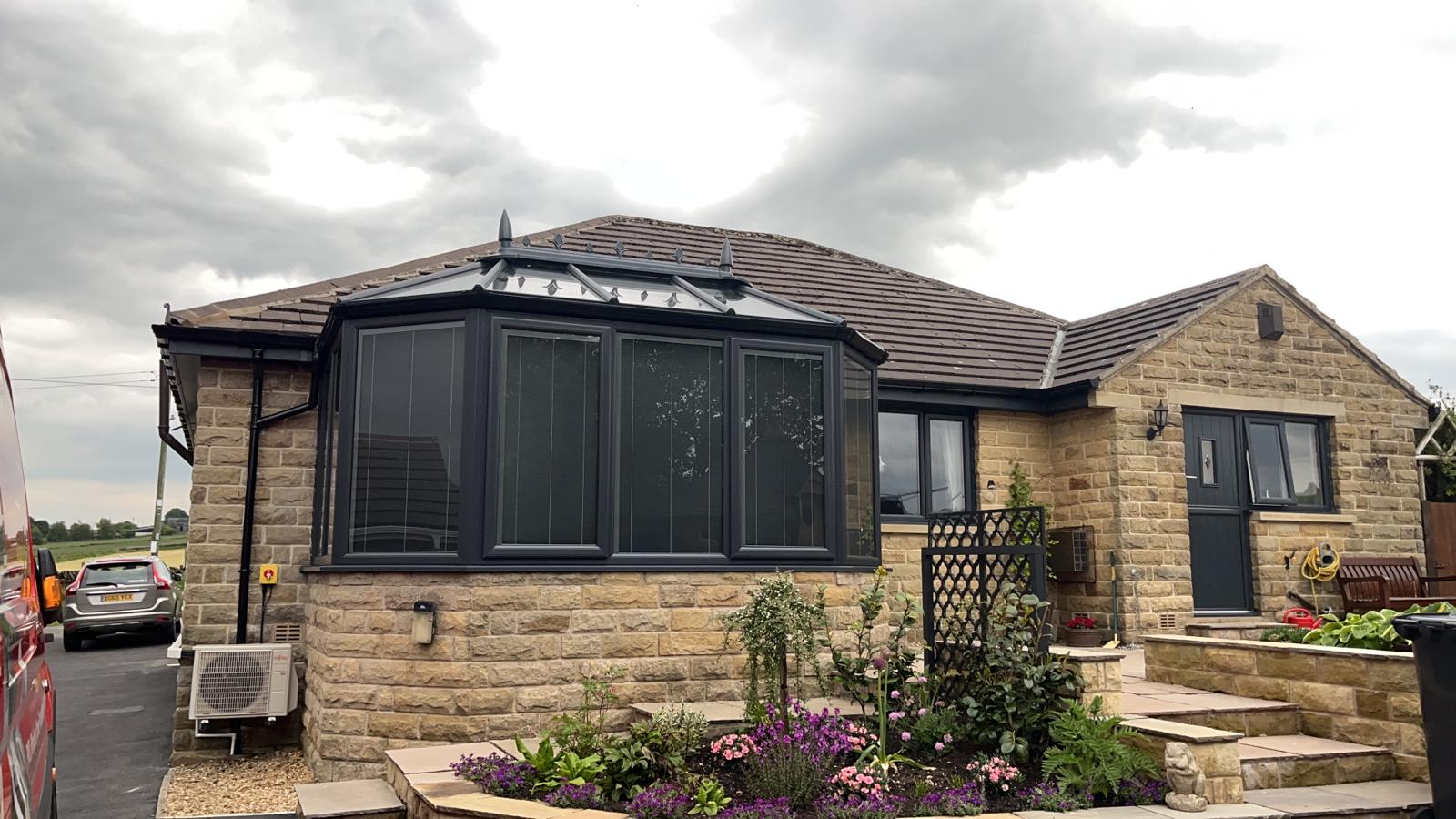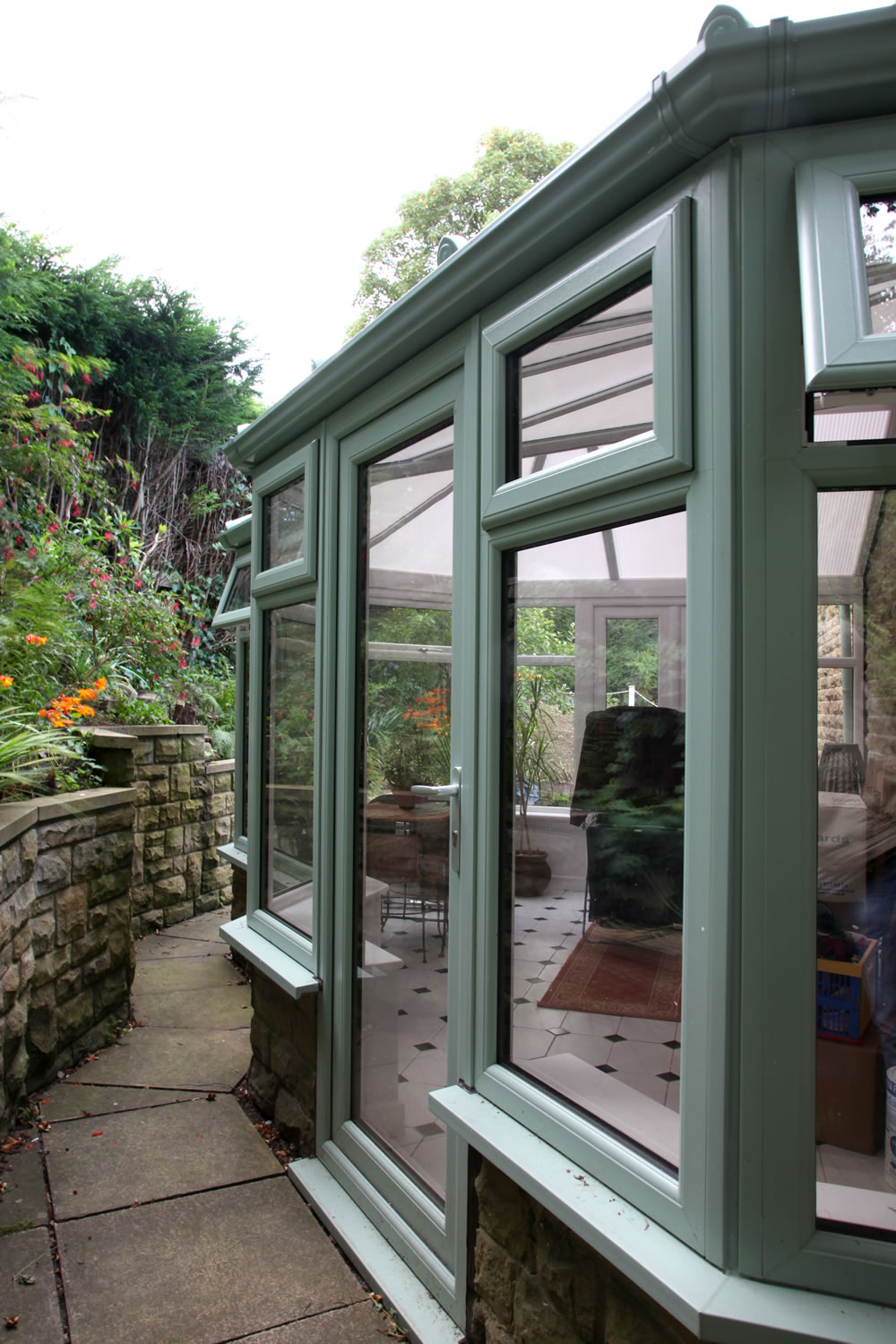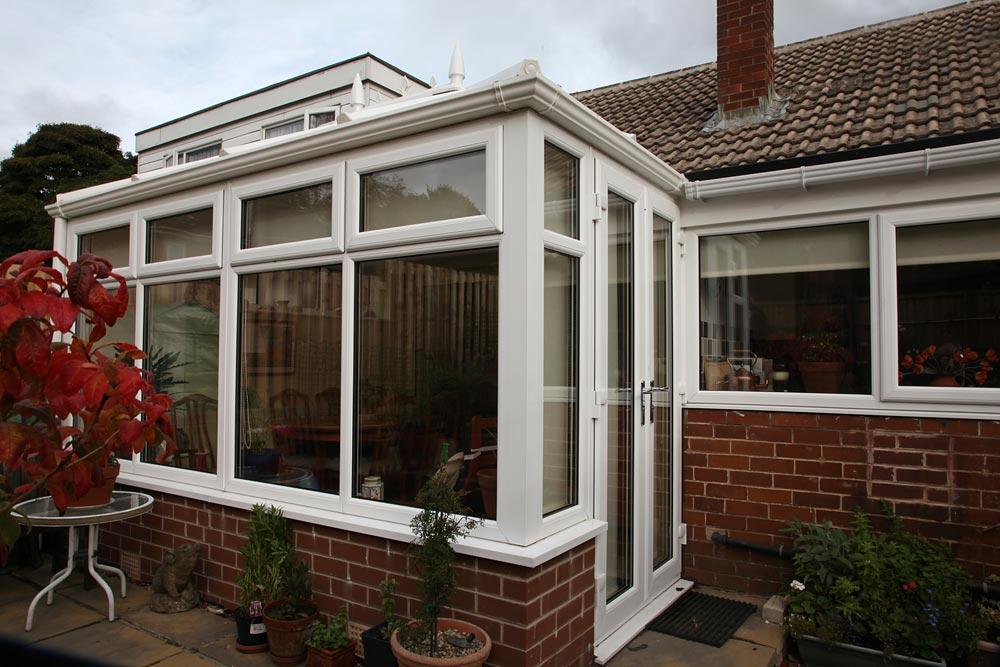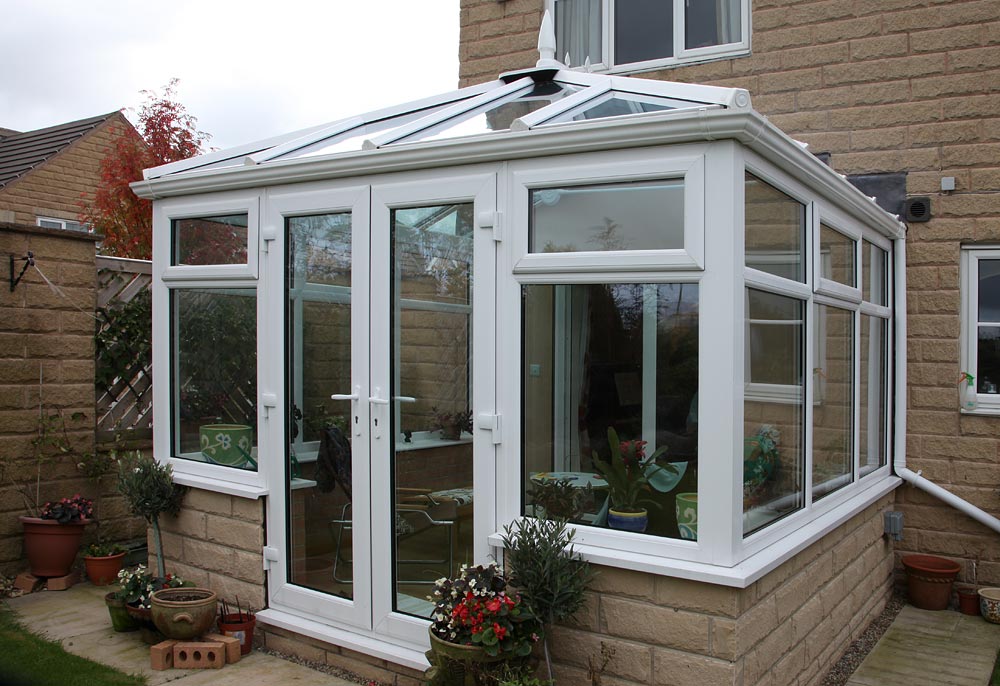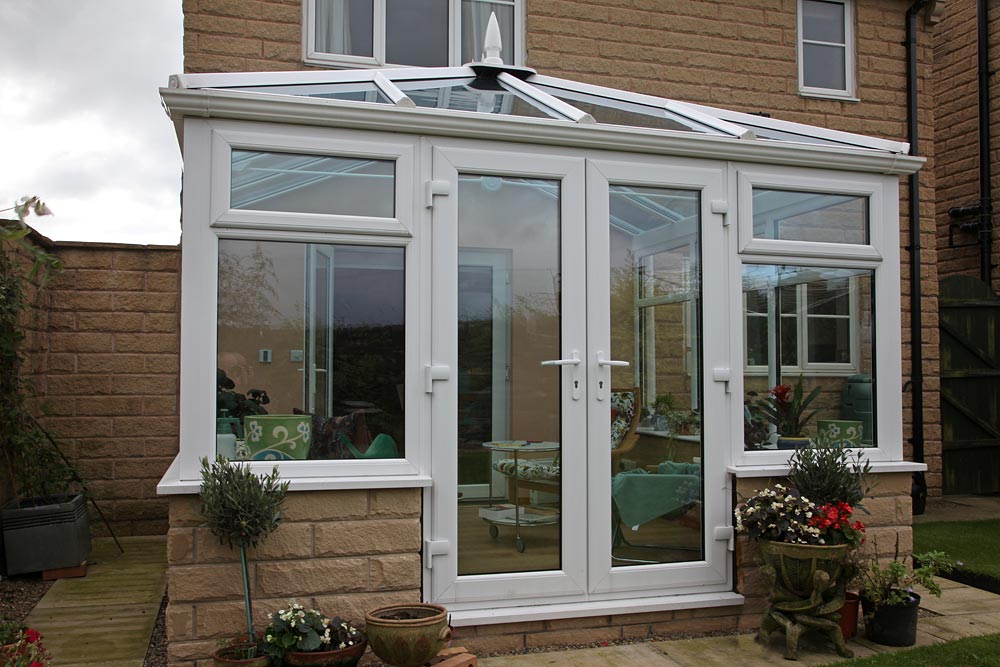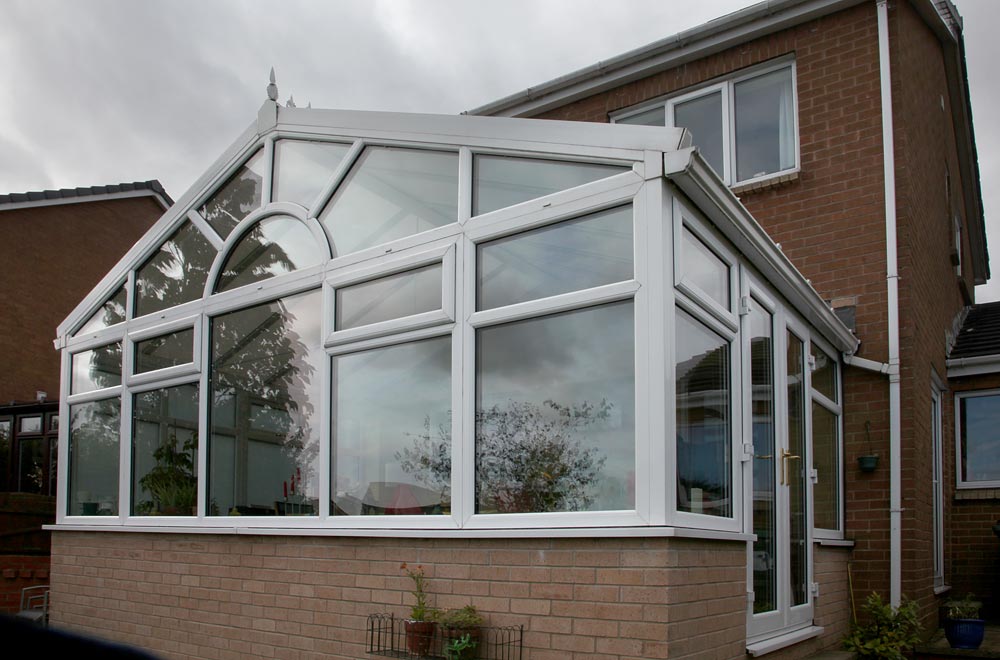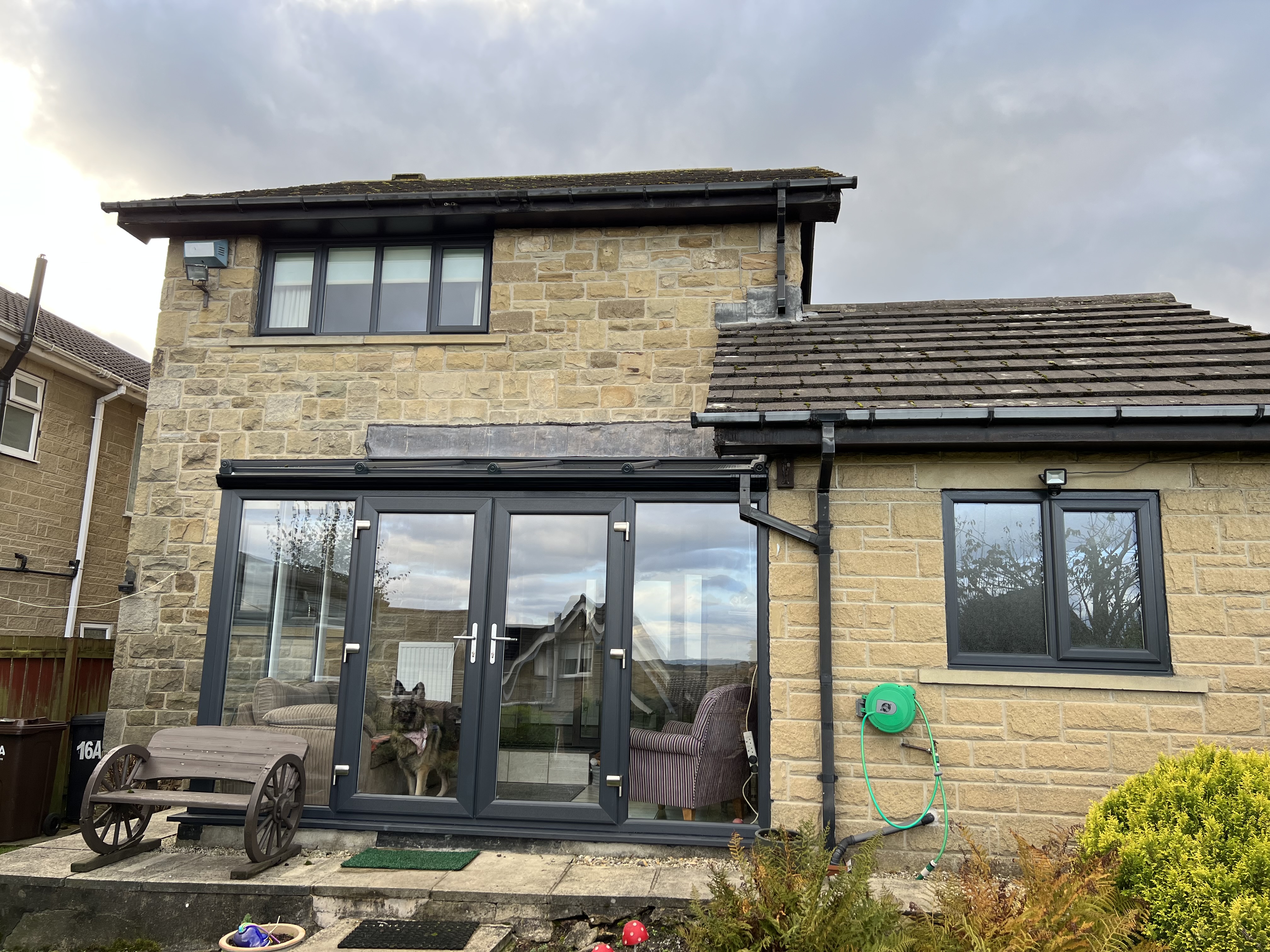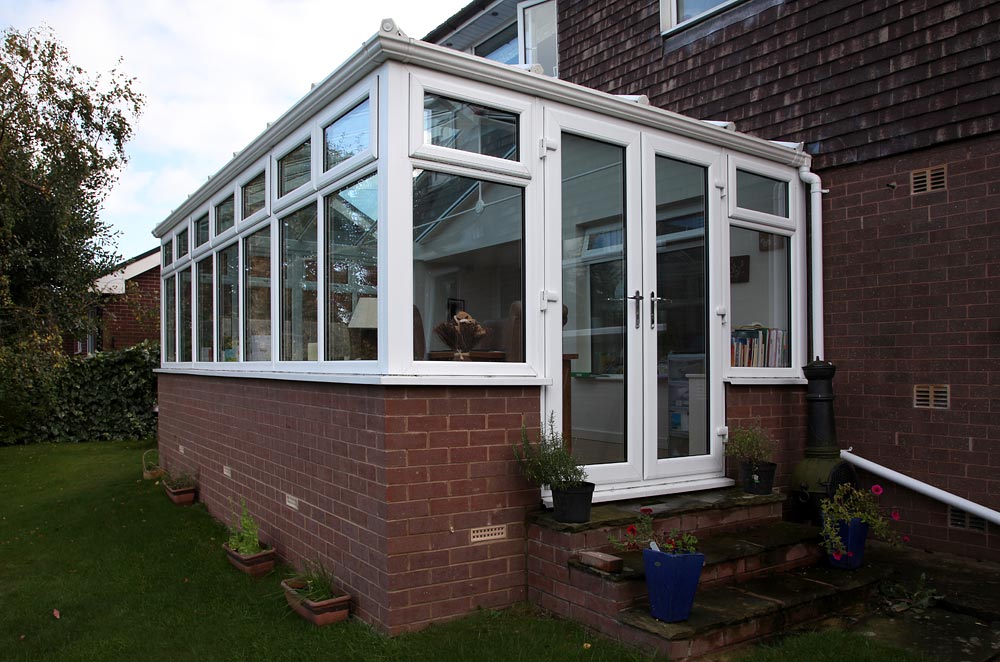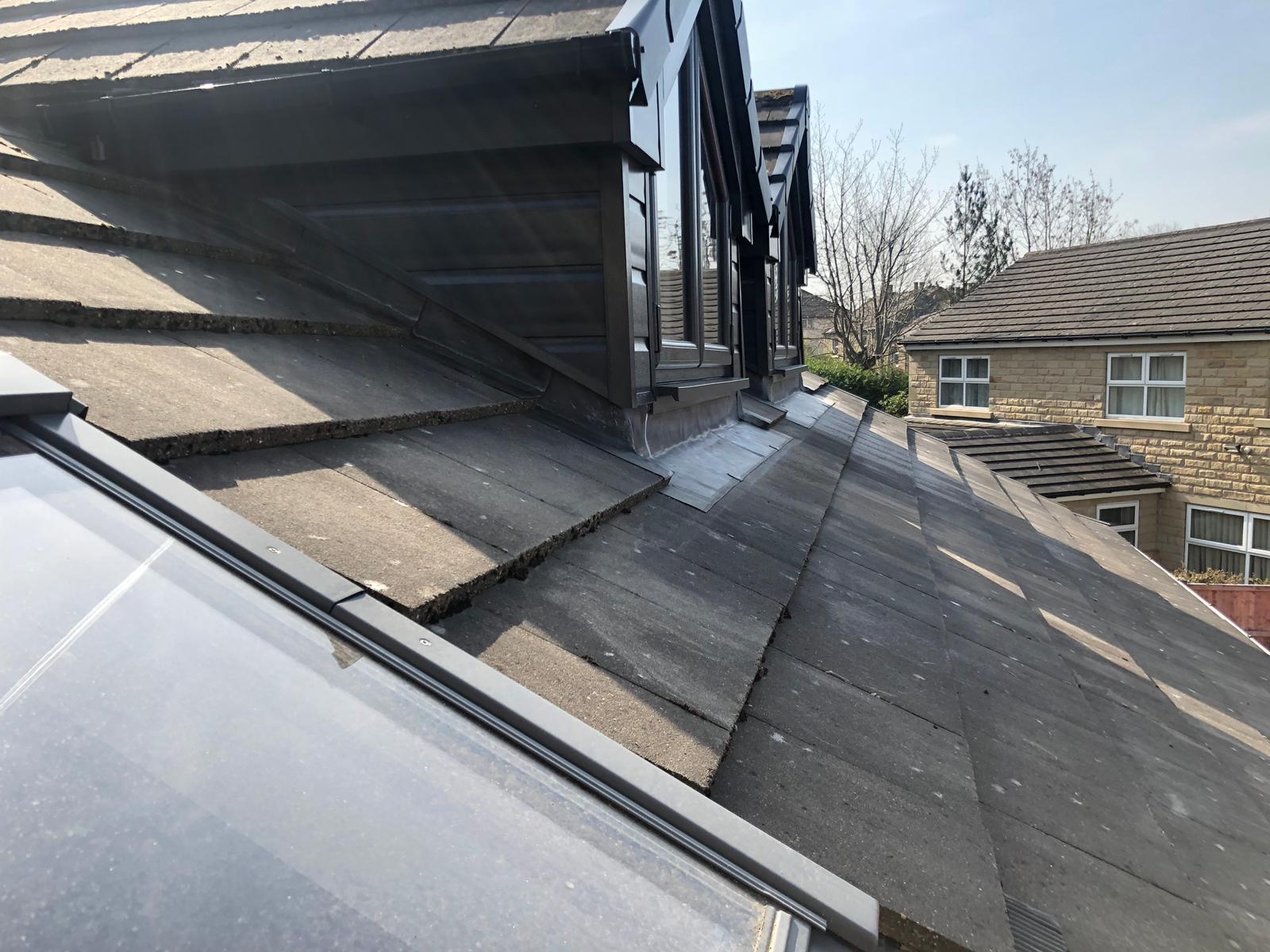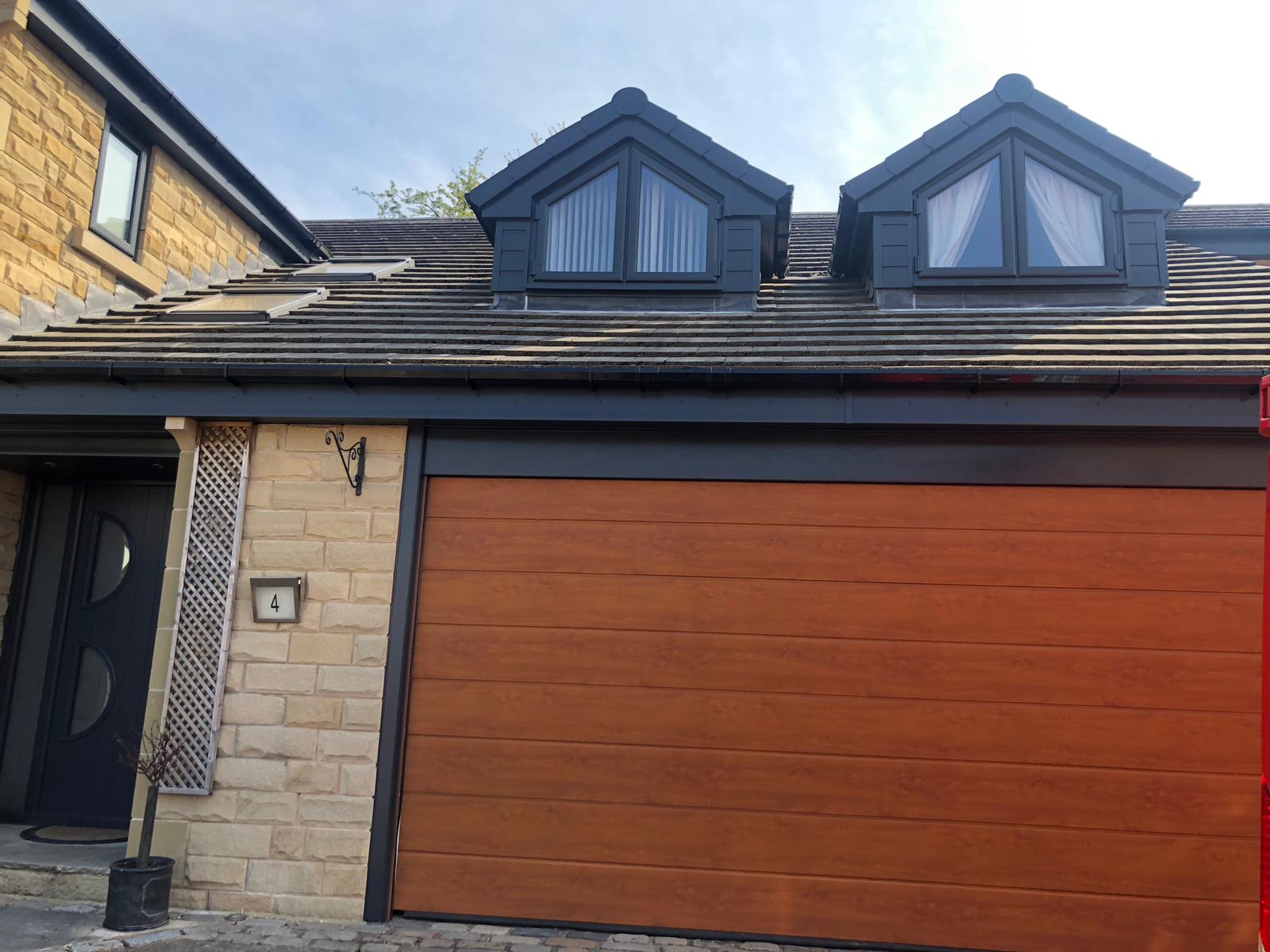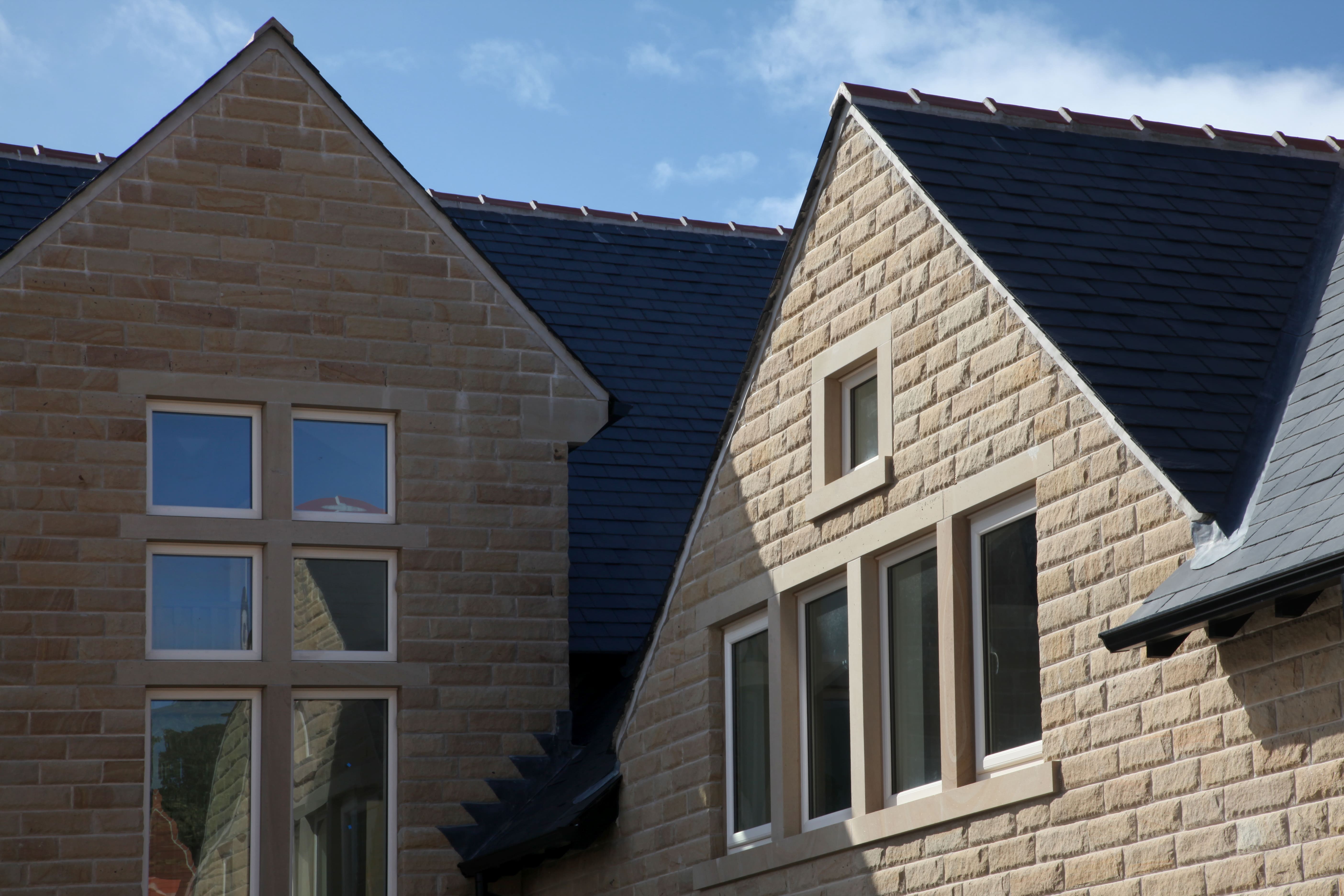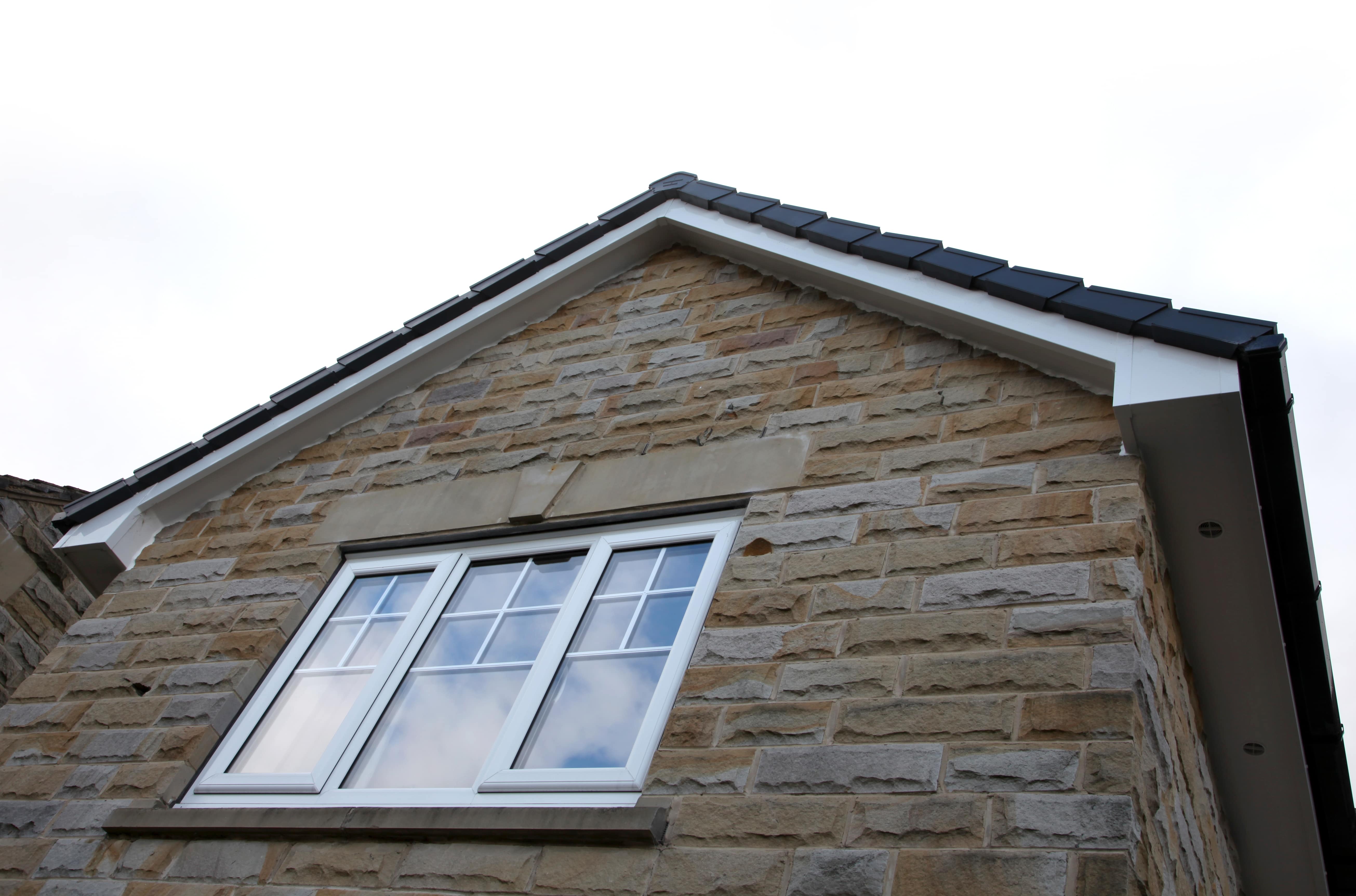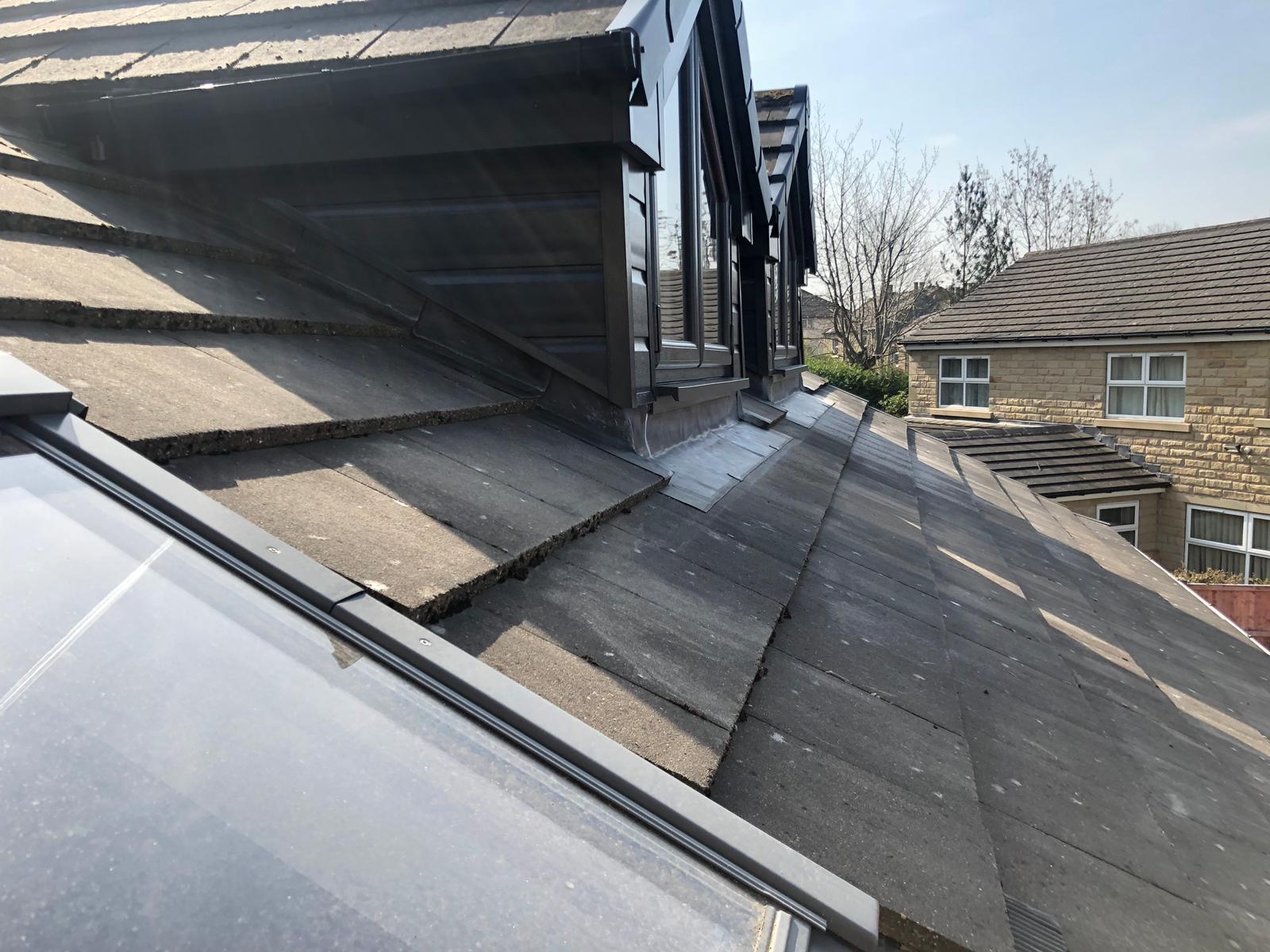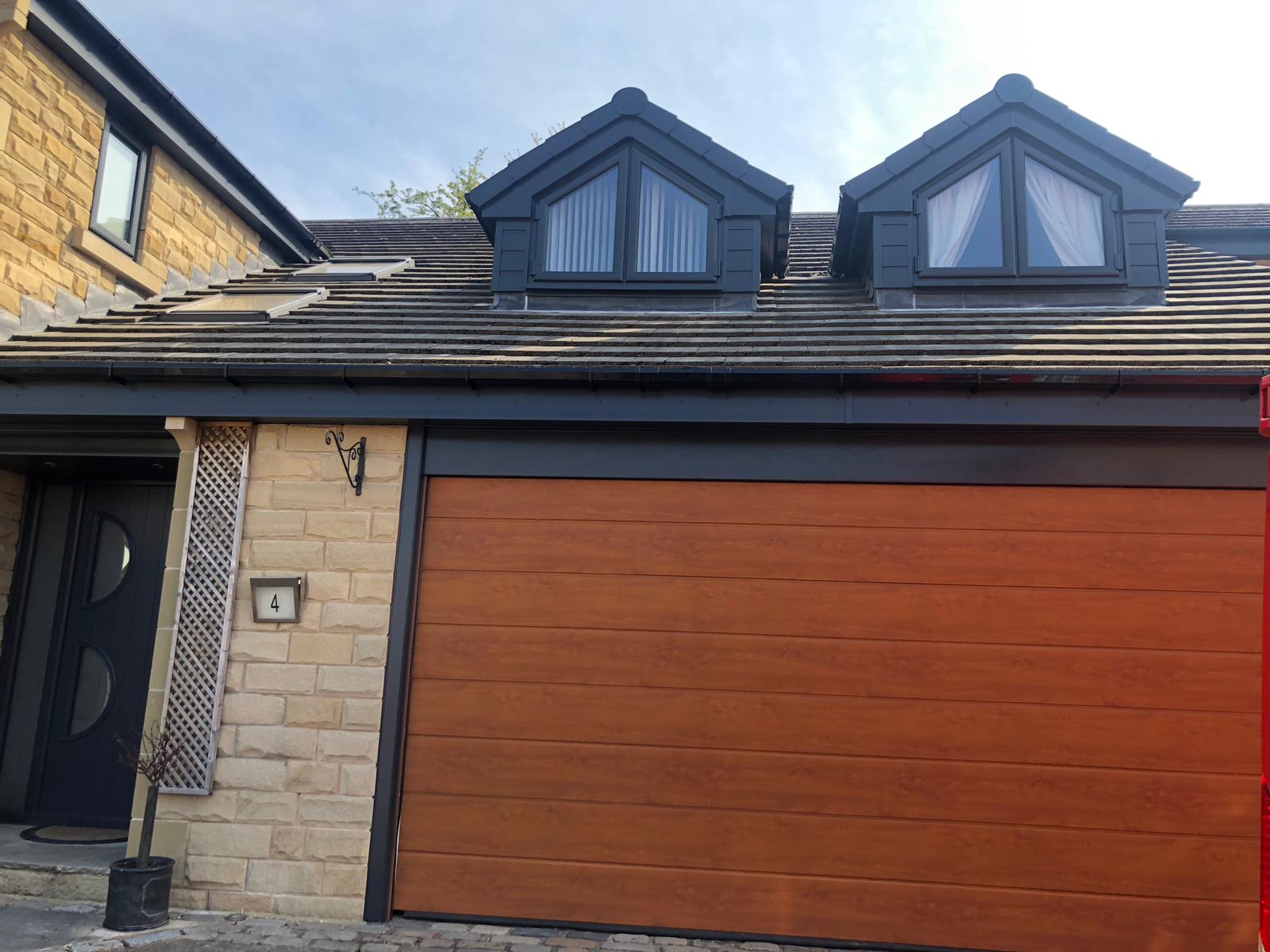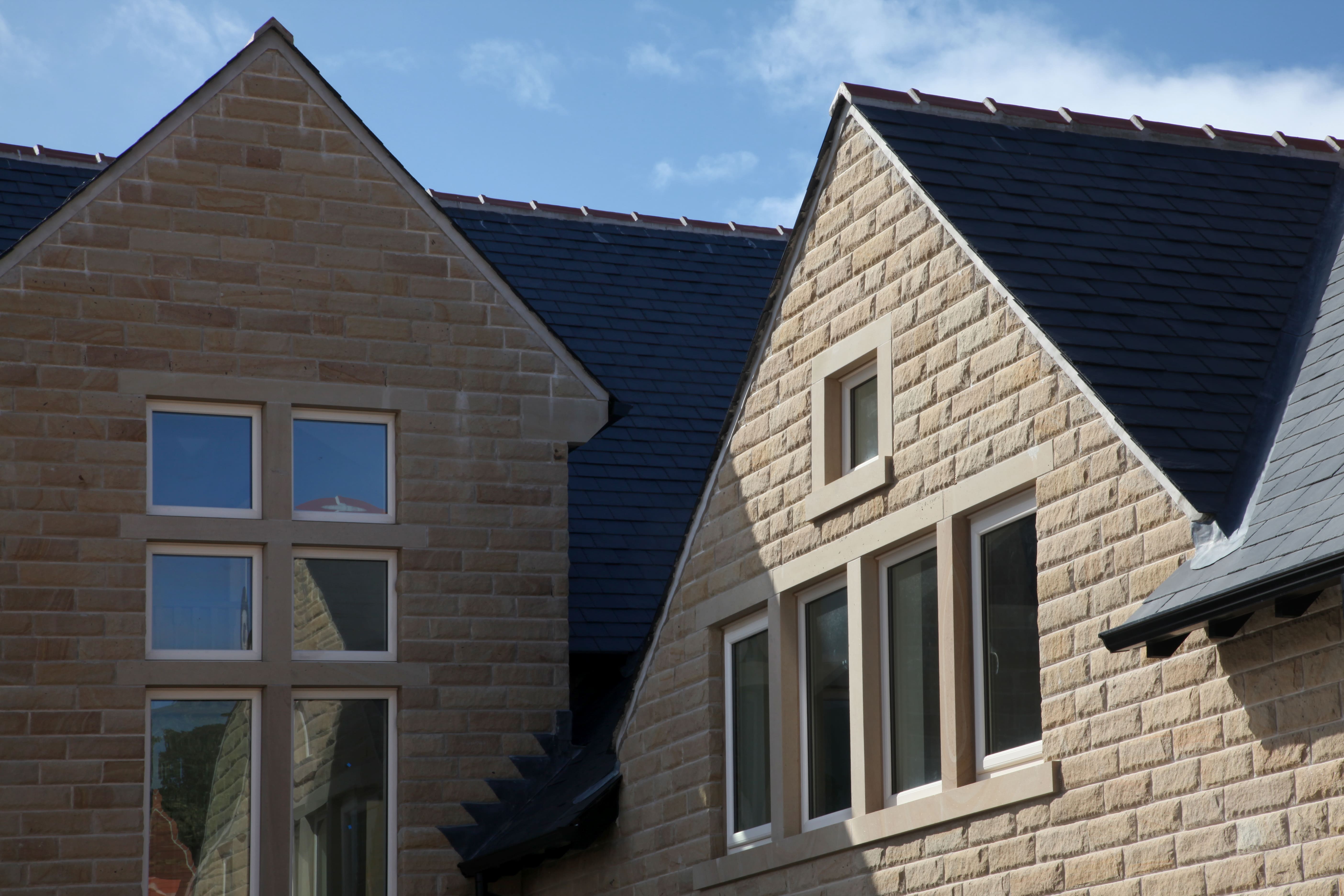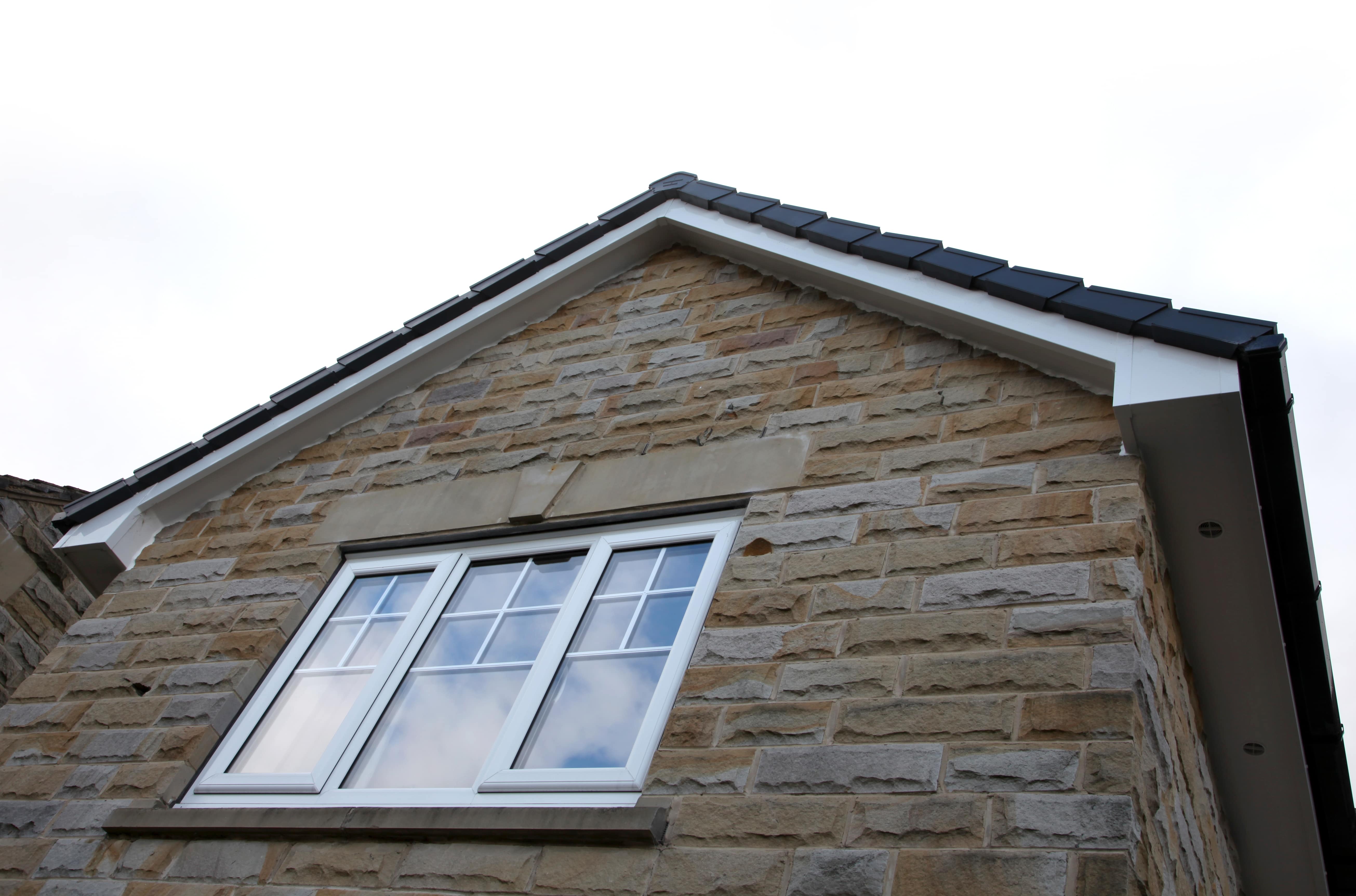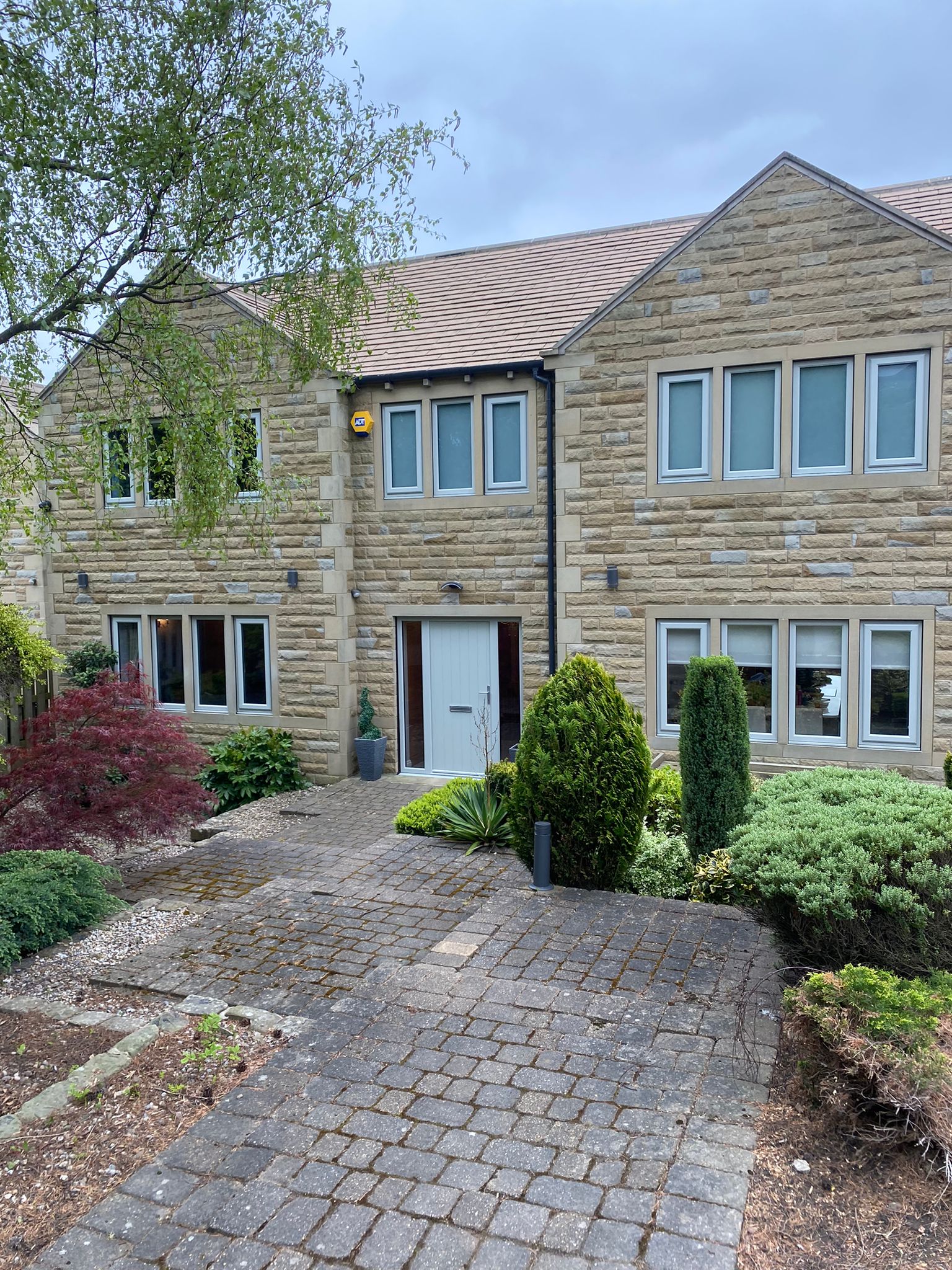 uPVC windows with painswick frames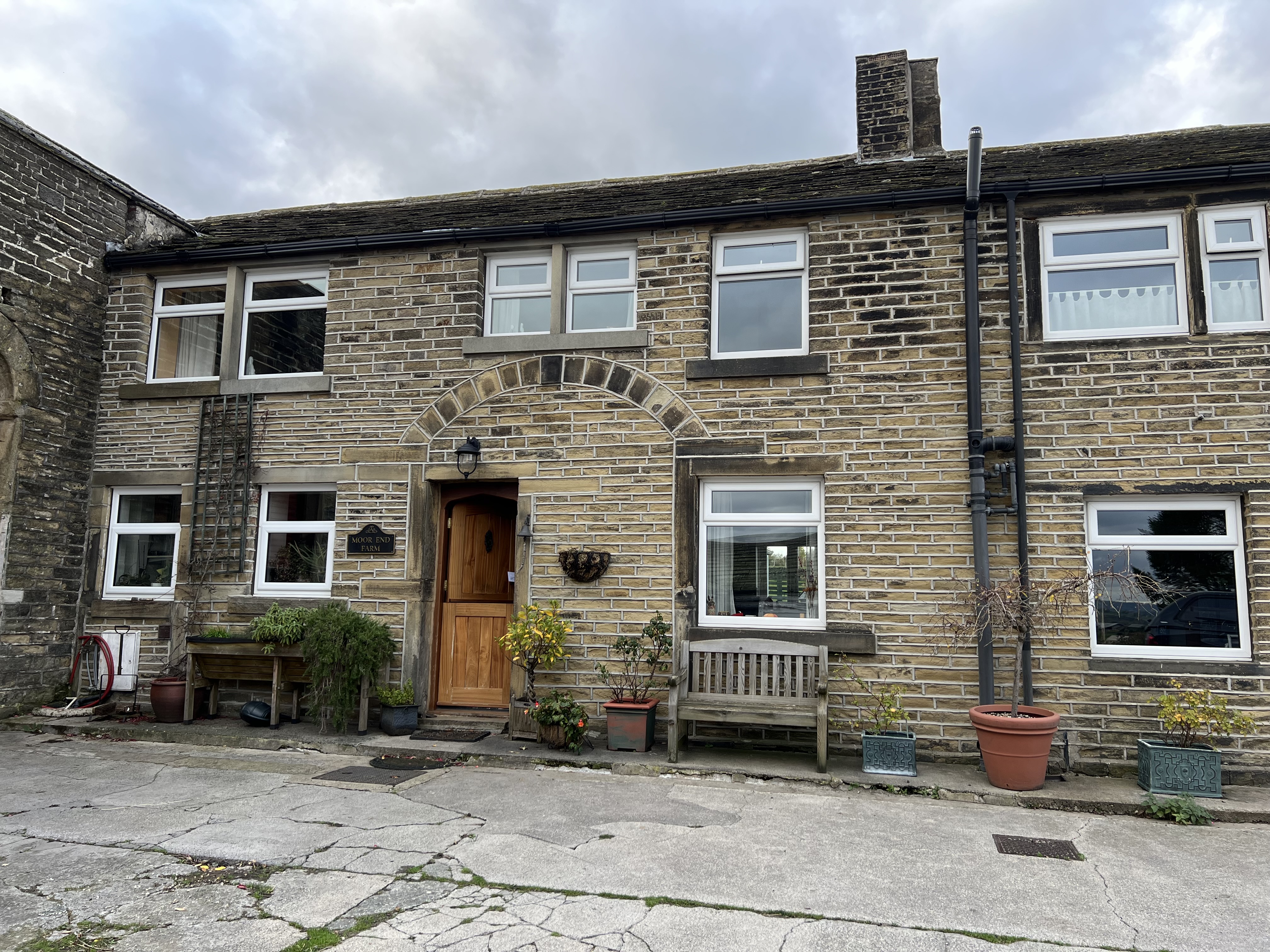 uPVC windows in white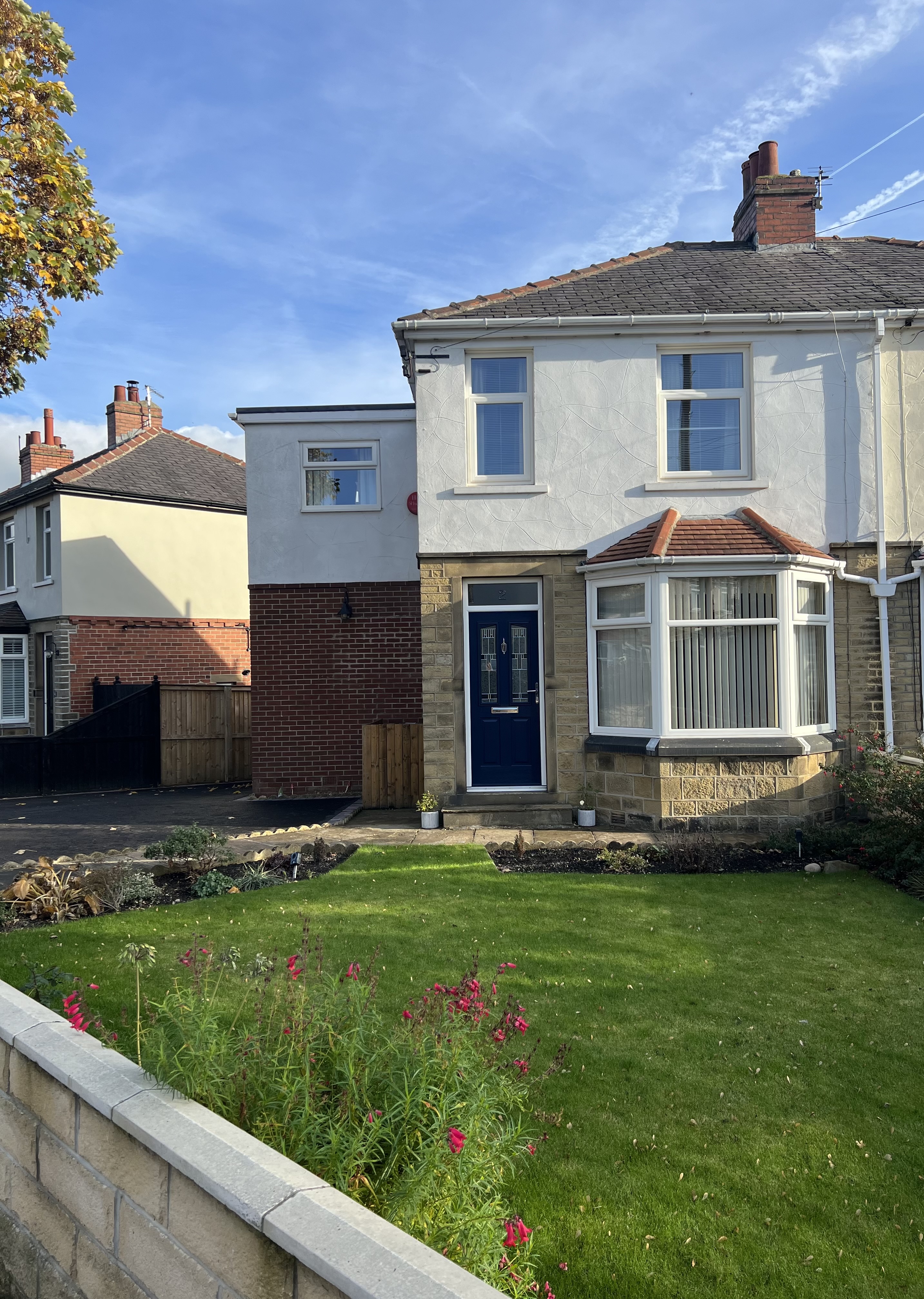 White uPVC windows and bay window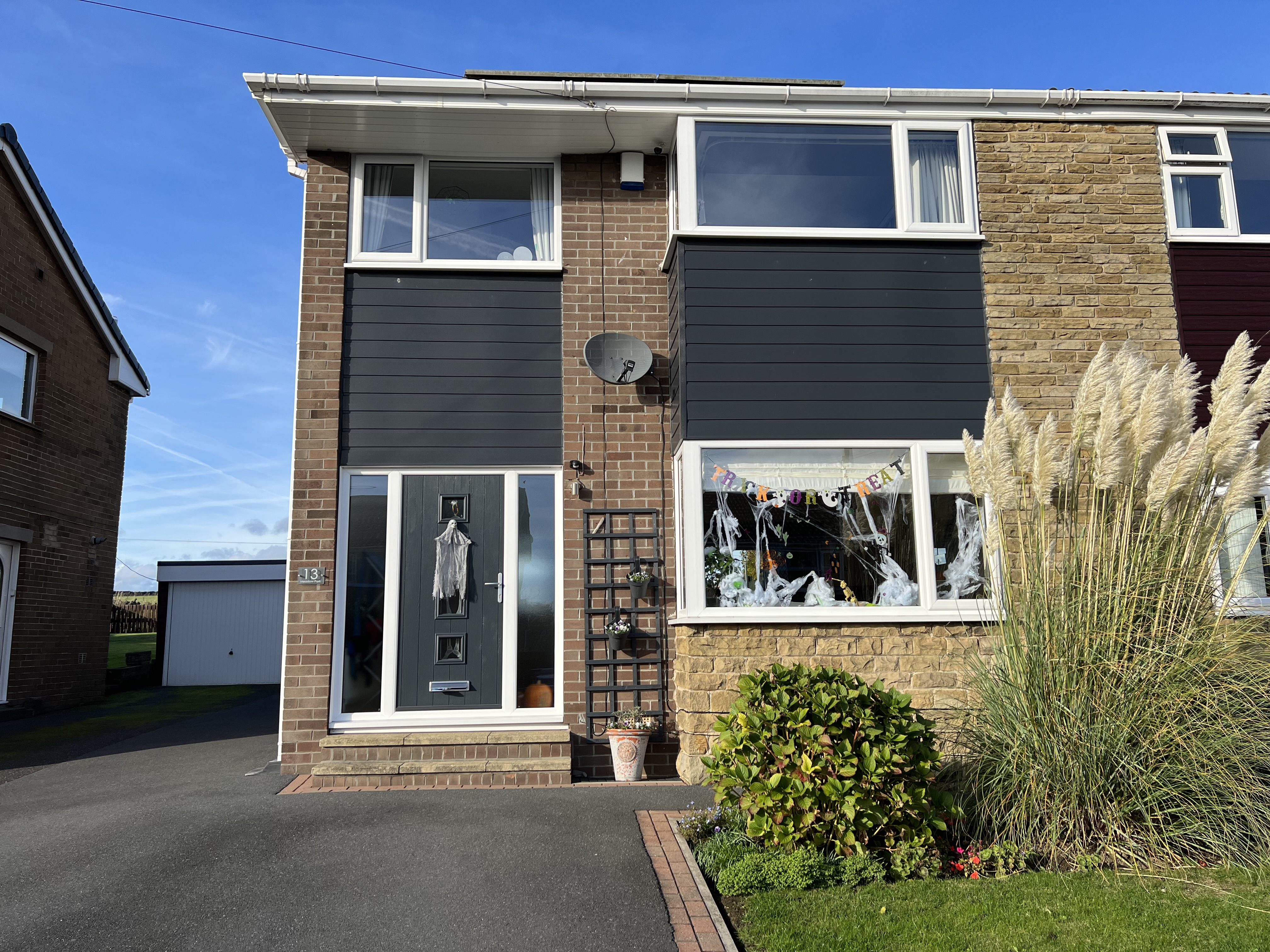 White uPVC windows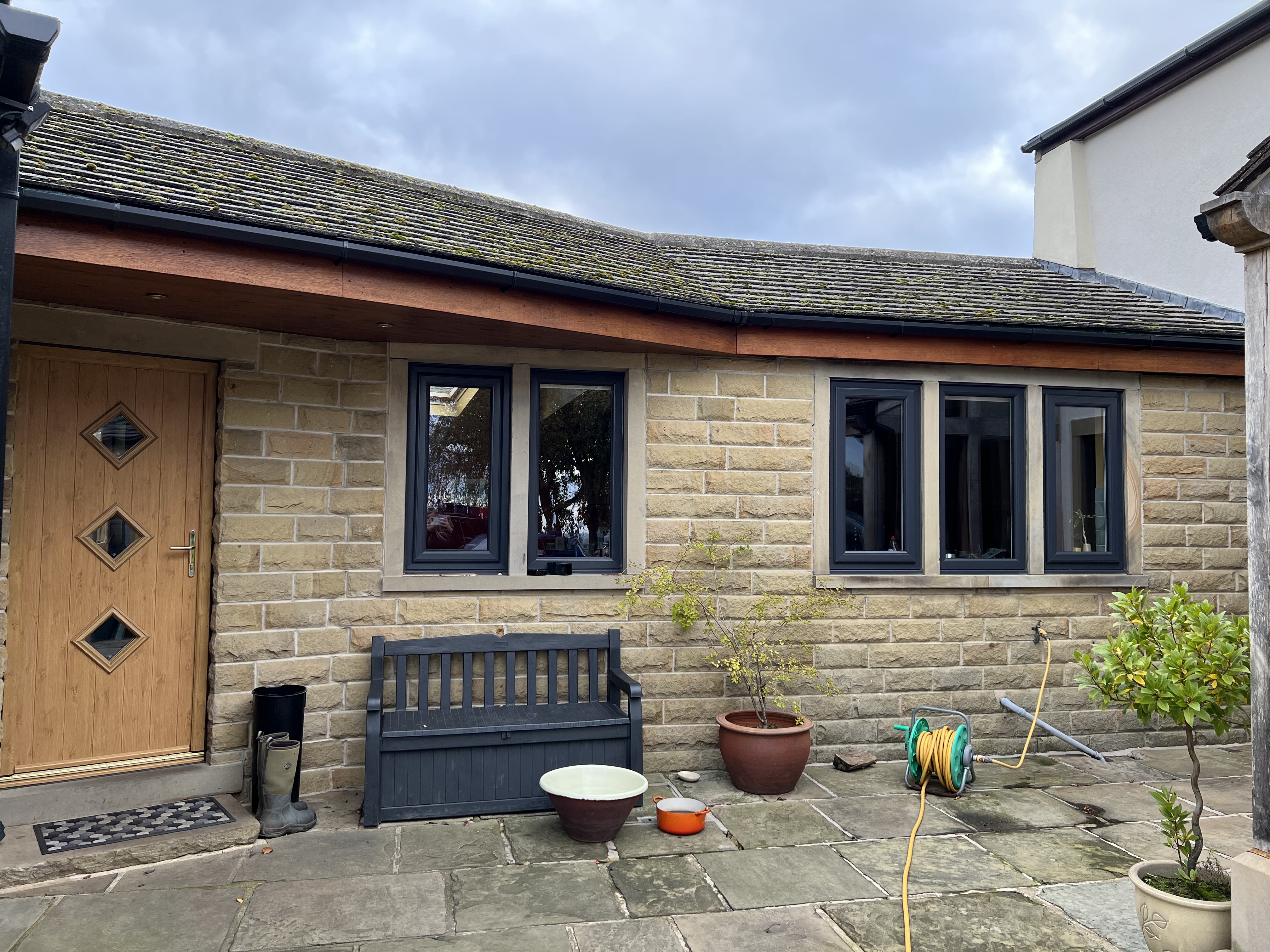 uPVC windows in anthracite grey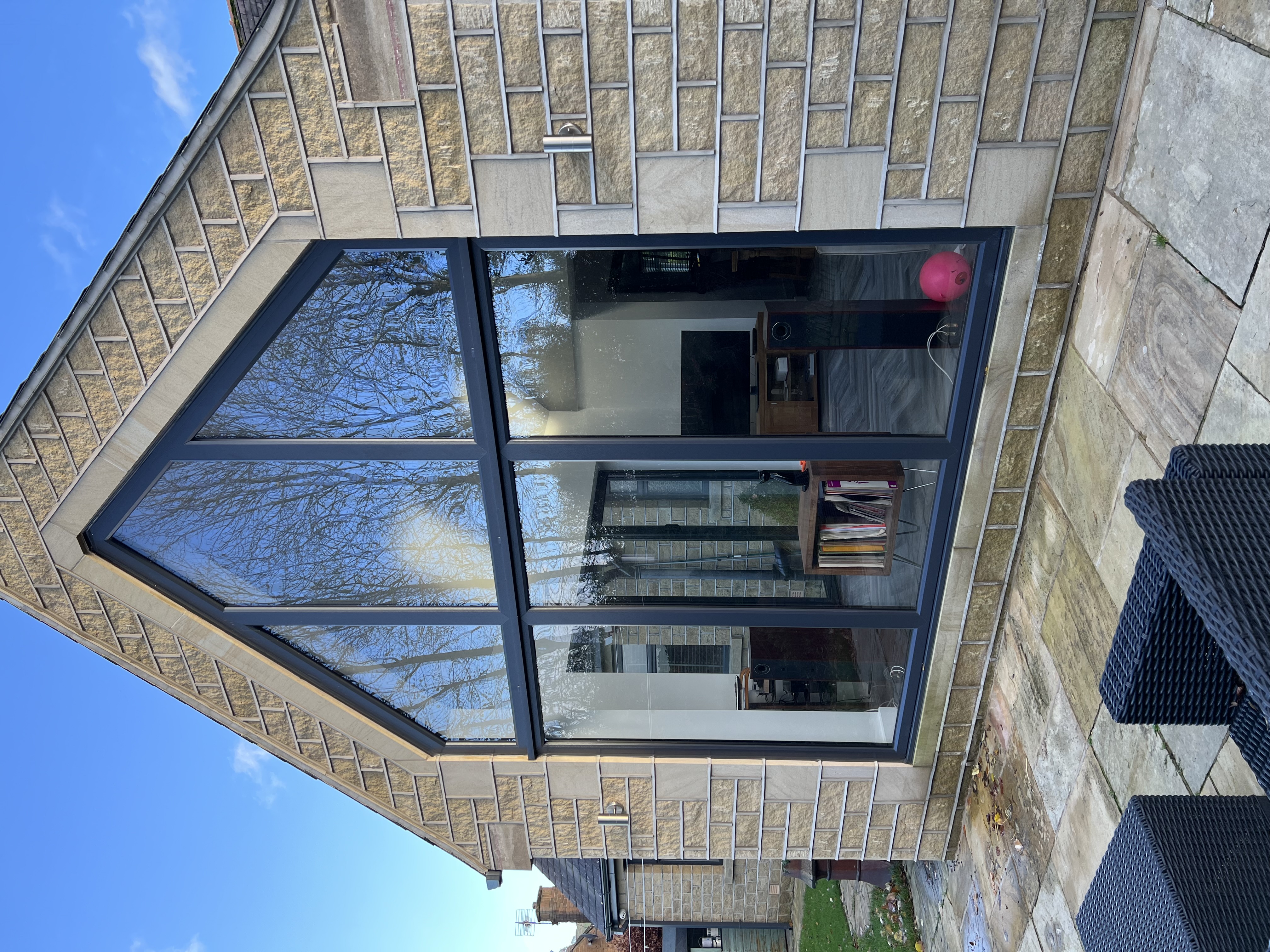 Anthracite grey bespoke uPVC window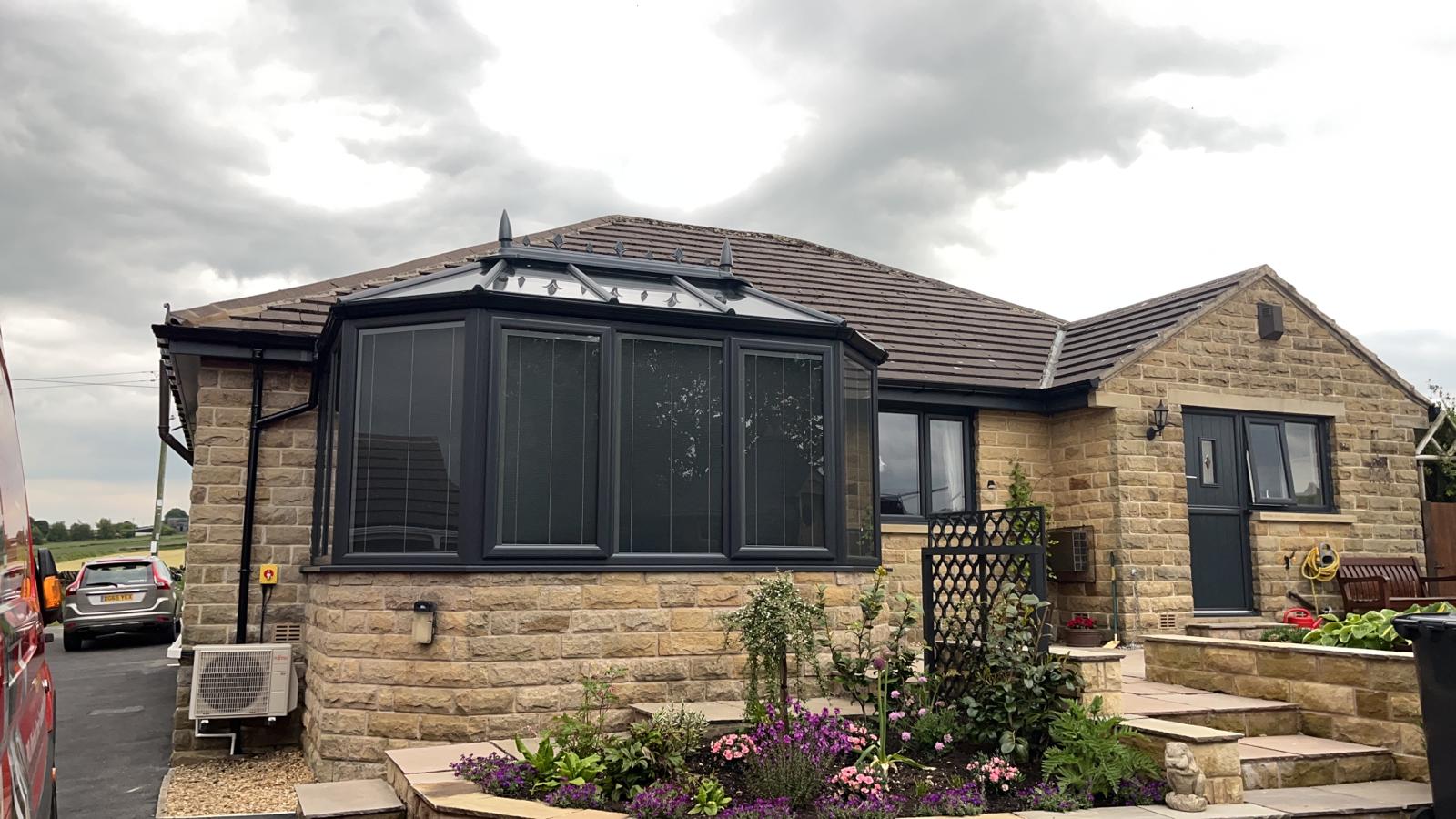 Anthracite grey conservatory windows with integrated blinds
uPVC windows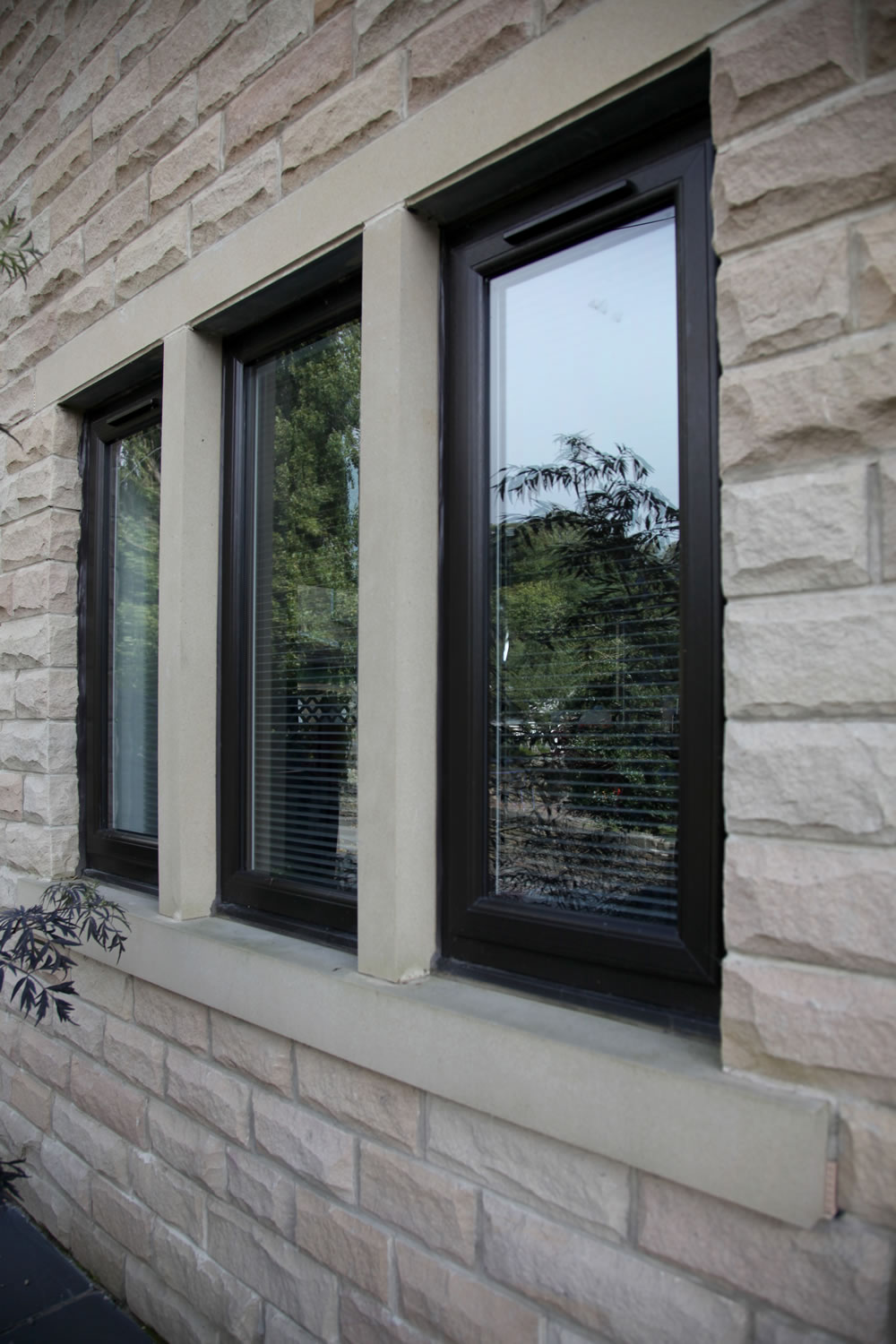 uPVC windows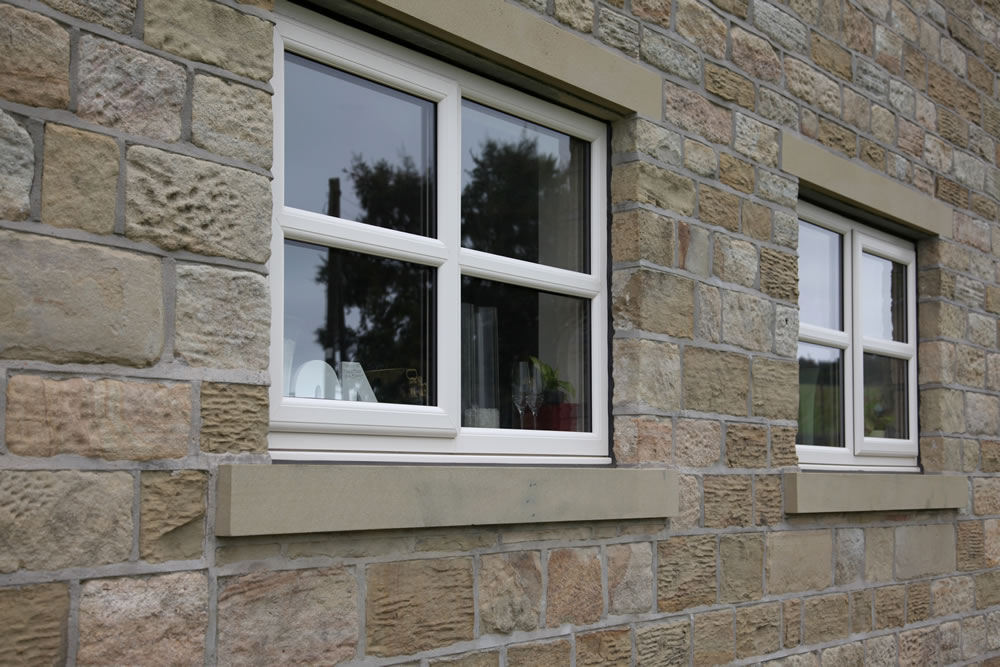 Cream uPVC windows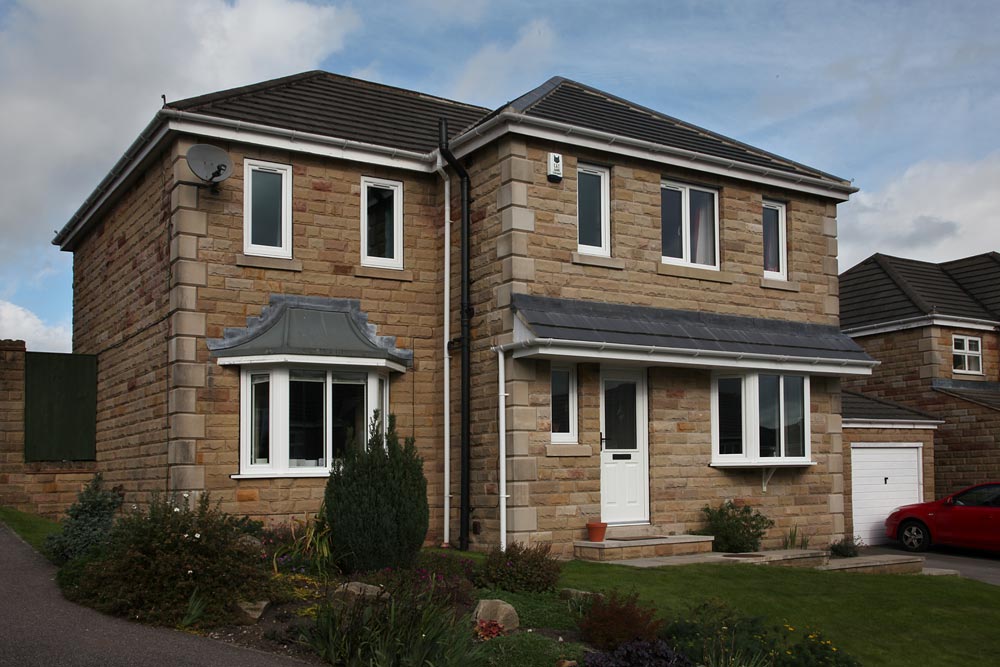 uPVC windows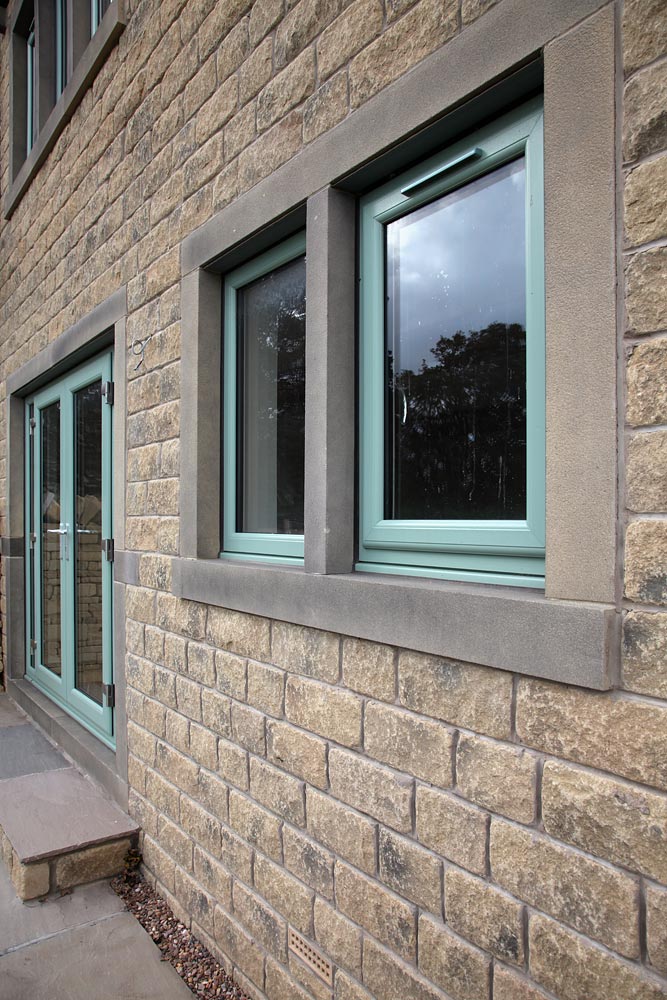 uPVC windows in Chartwell Green
uPVC windows with painswick frames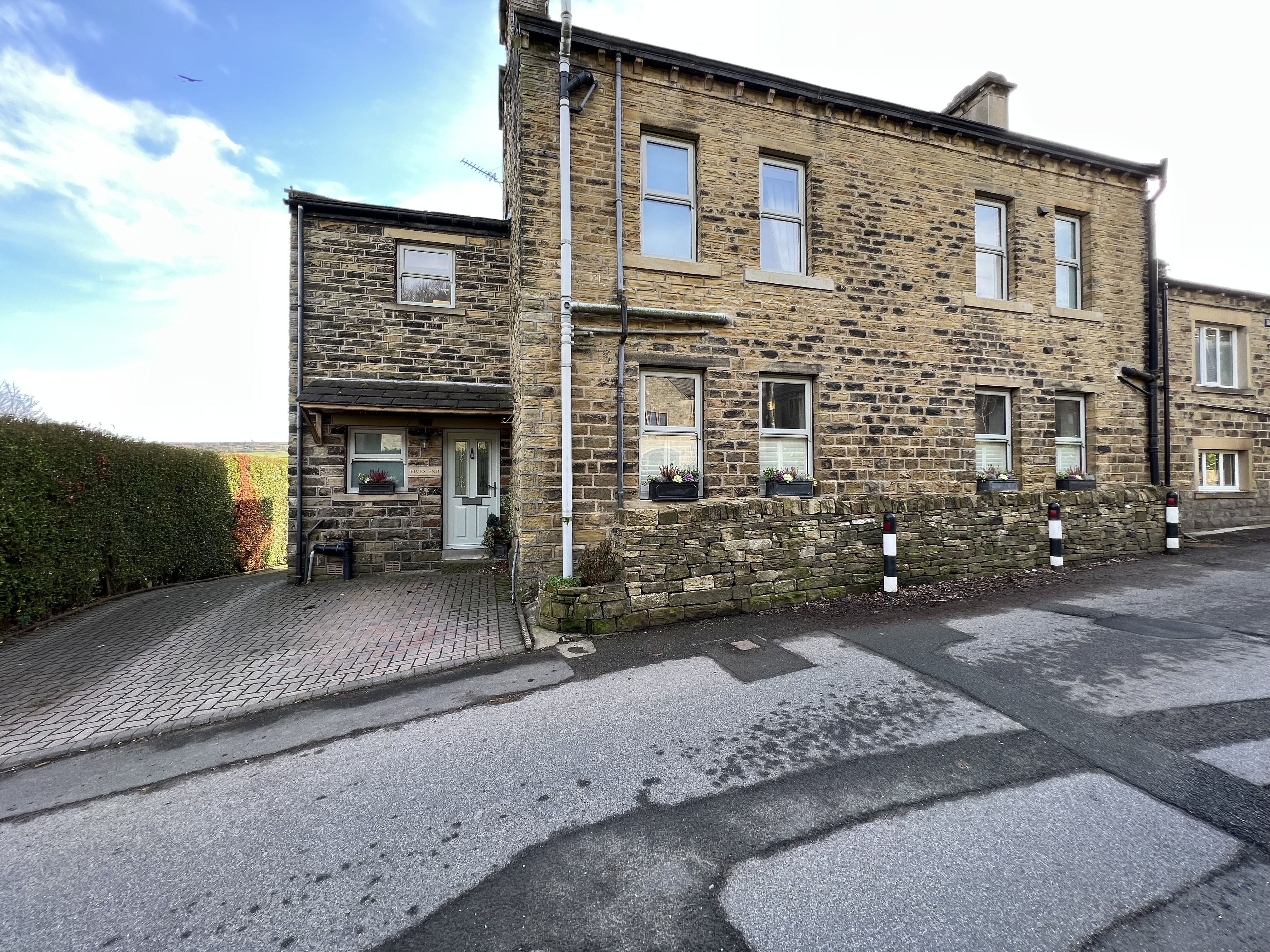 uPVC windows with sash horns with painswick frames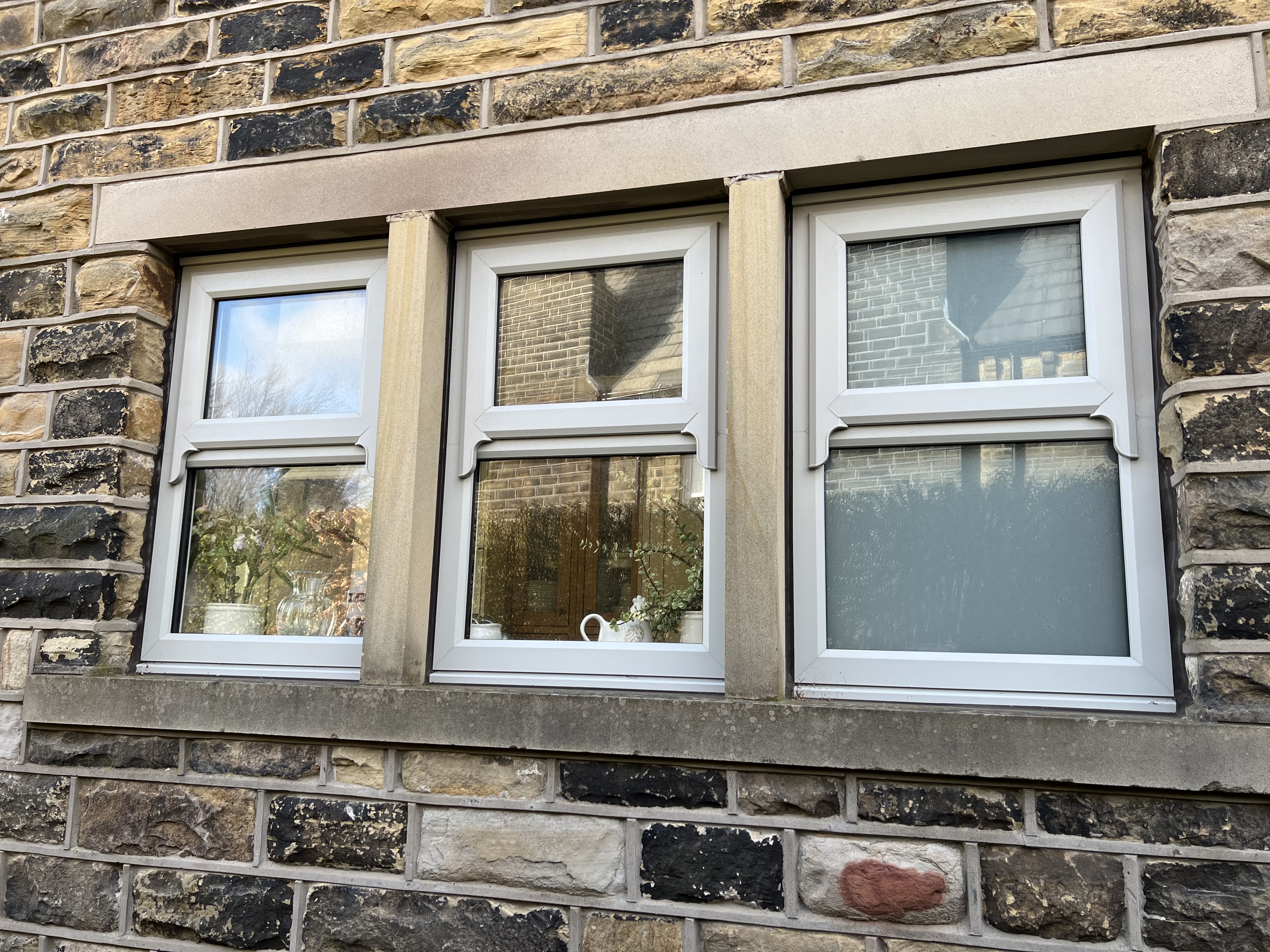 uPVC windows with sash horns in painswick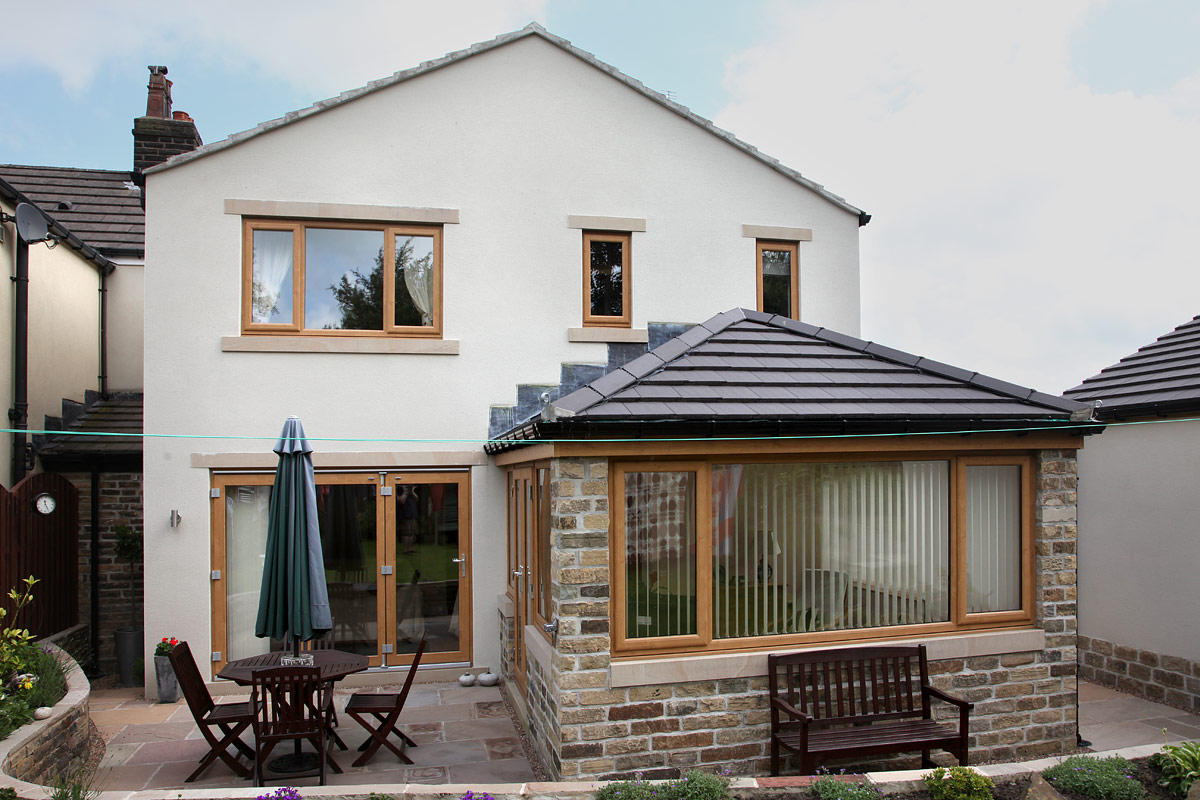 uPVC windows in Oak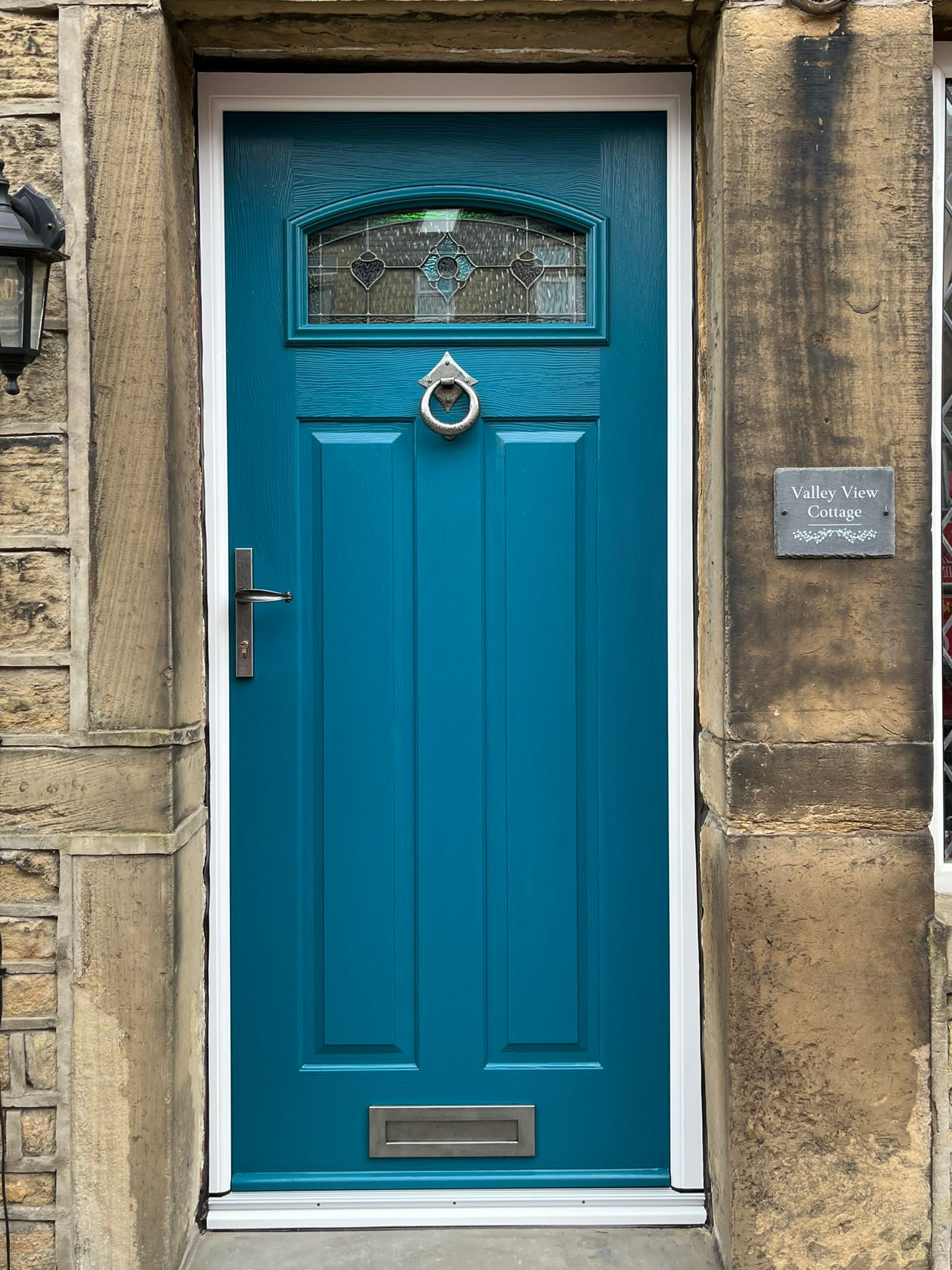 London composite door in Peacock Blue with Dorchester glass and pewter accessories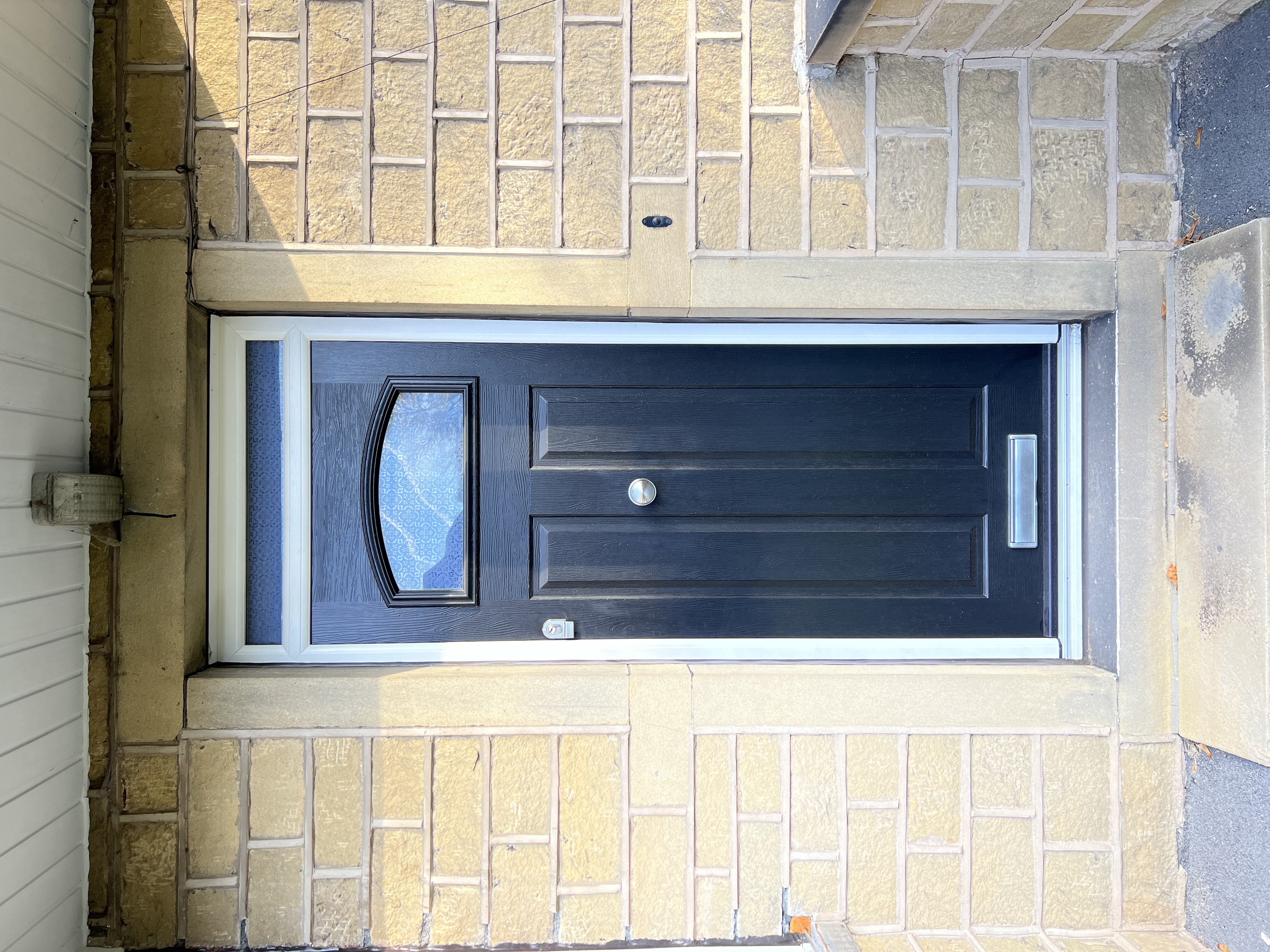 Black London composite door with Heritage handle and Canterbury glass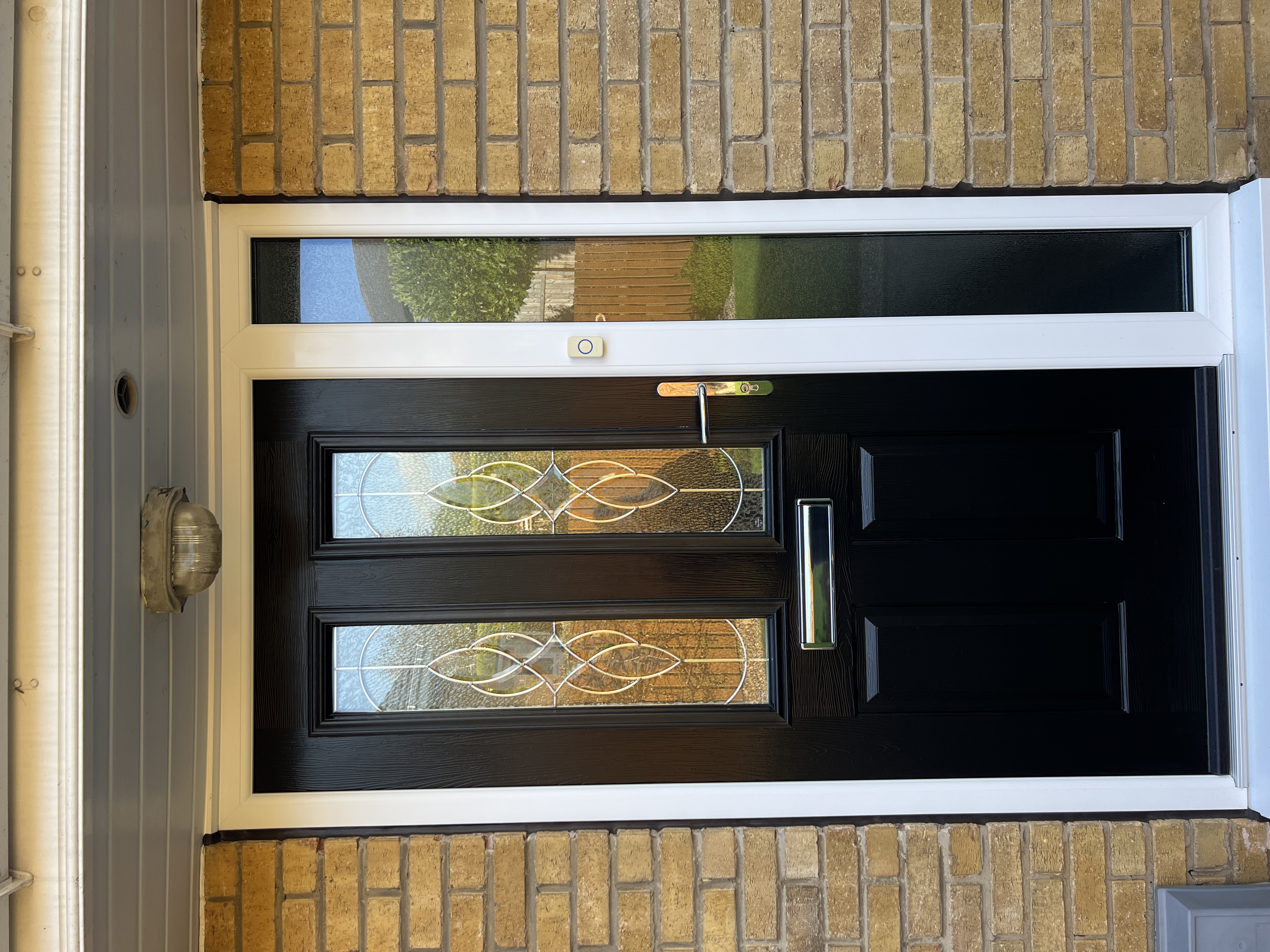 Black and white Ludlow composite door with elegance glass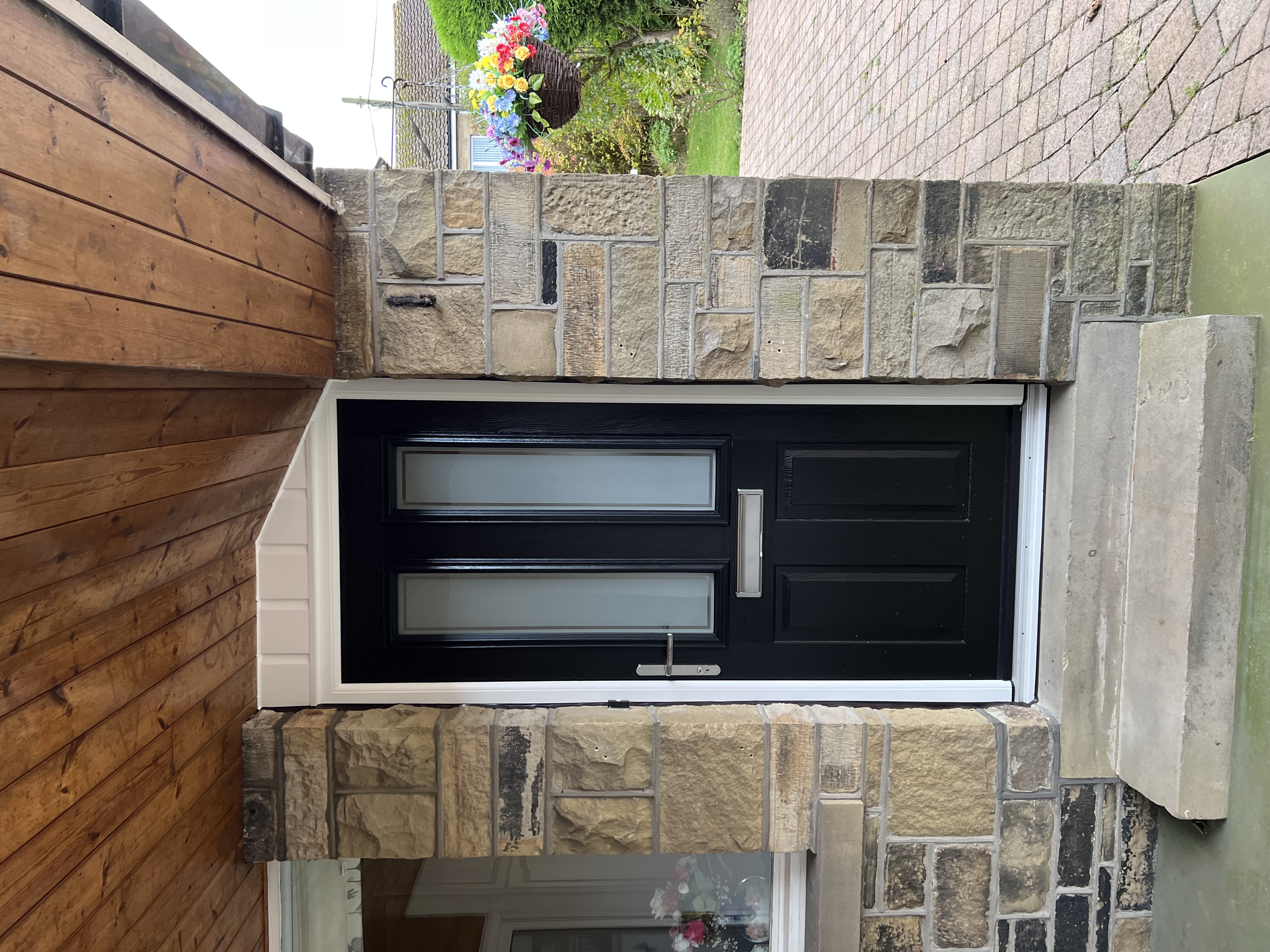 Black Ludlow composite door with Victorian border glass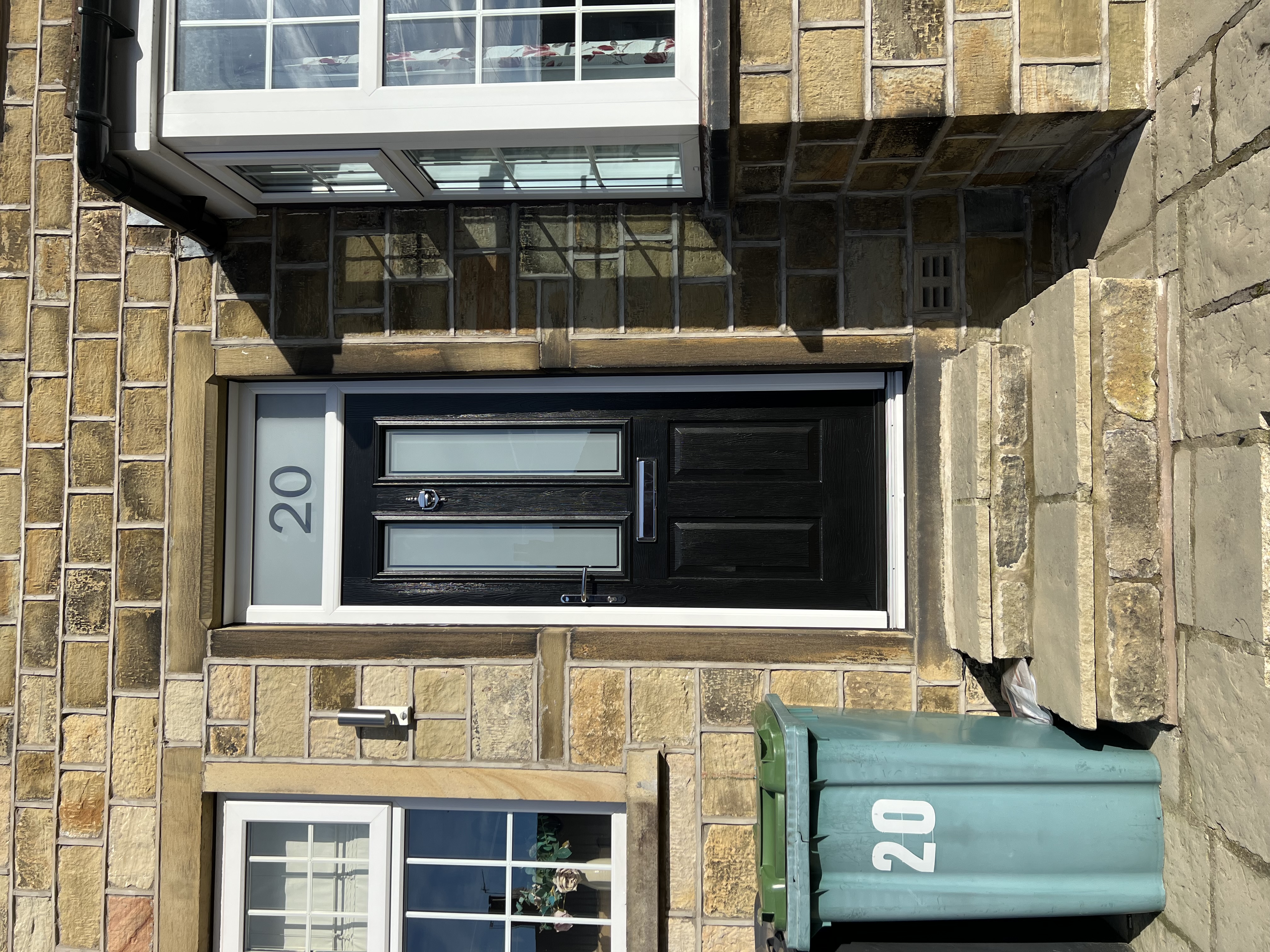 Black on white Ludlow composite door with Victorian glass and number.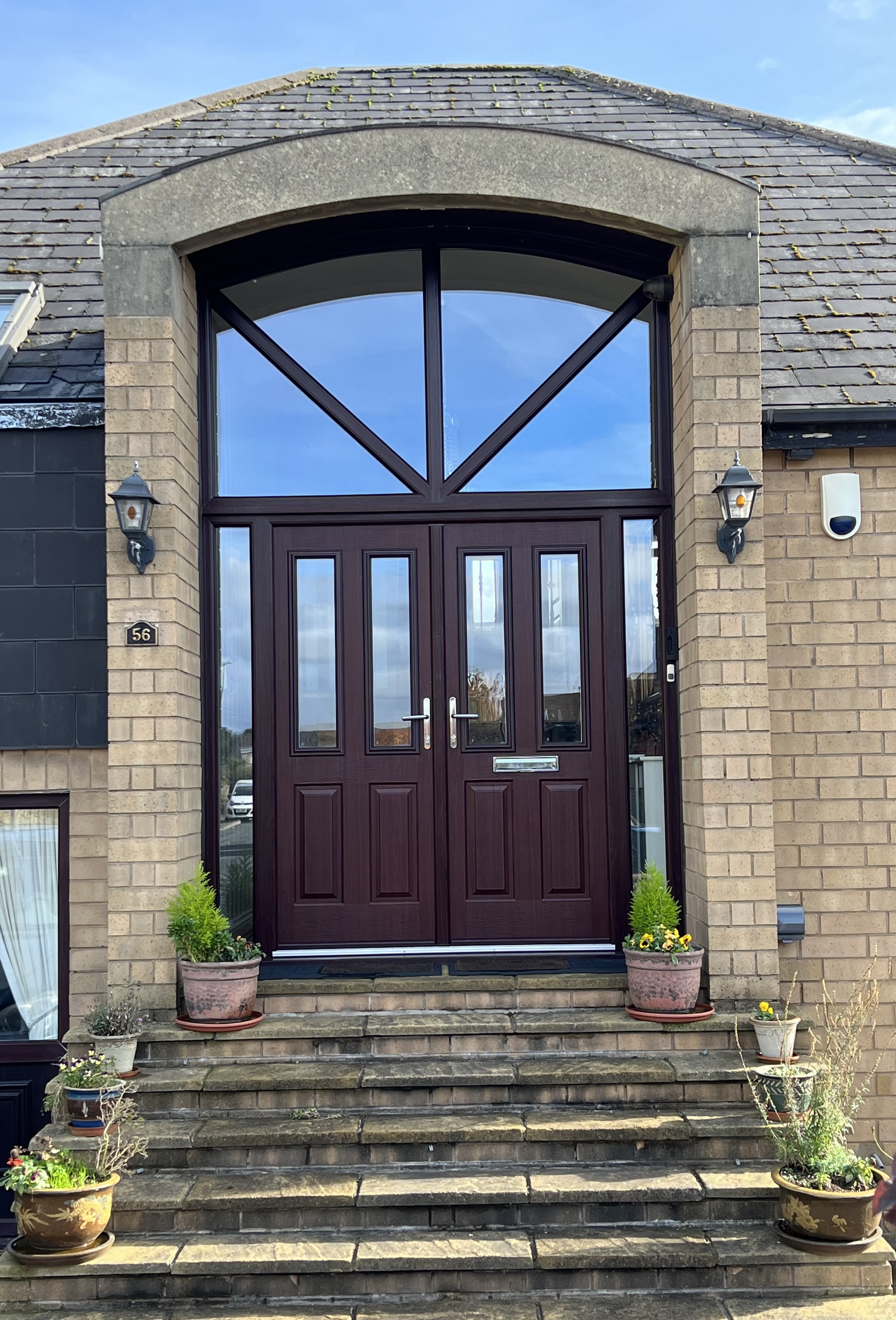 Ludlow composite French doors in Rosewood with integrated top and side lights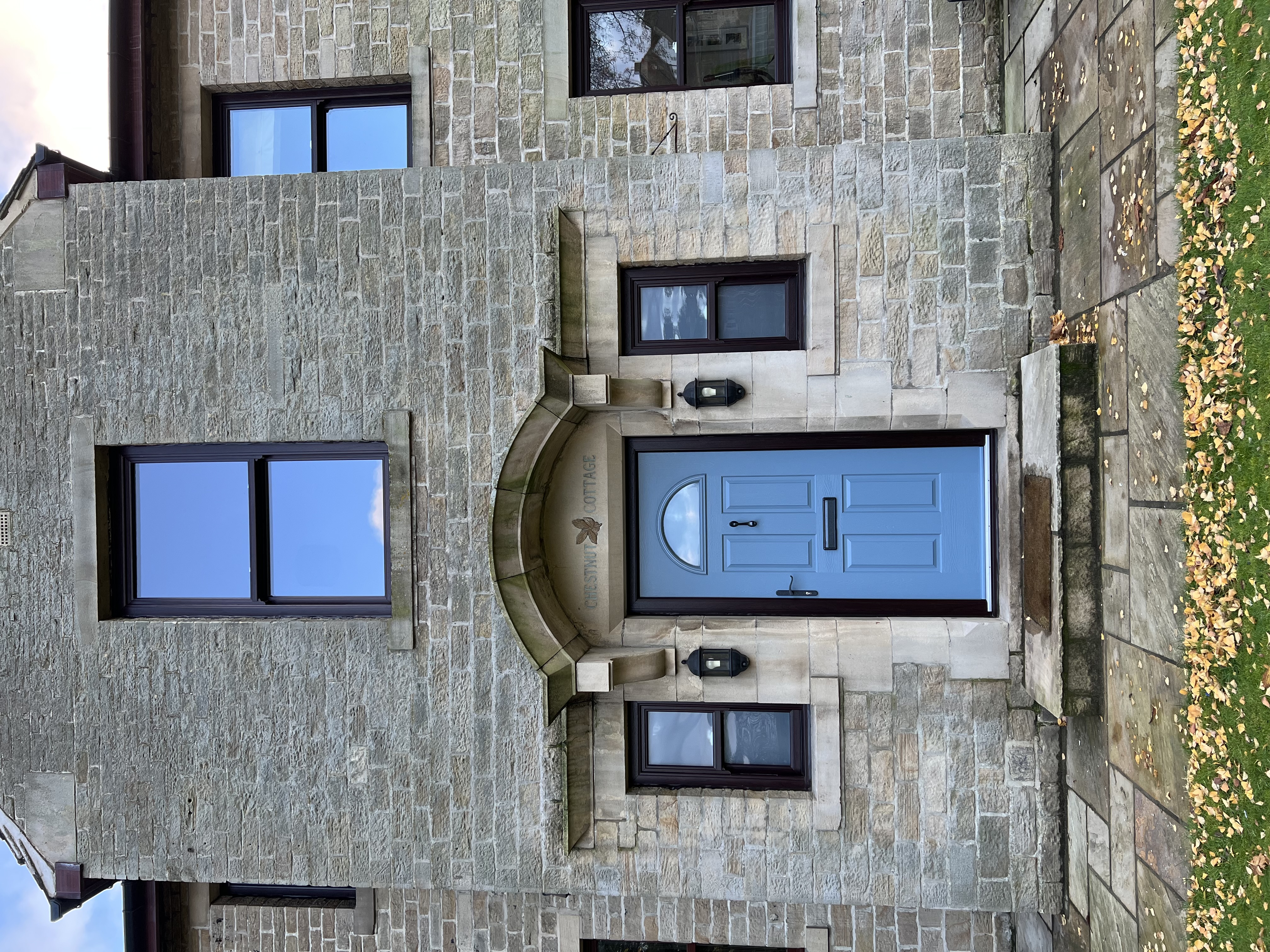 Conway 1 composite door in Twilight Grey with Rosewood frame and Rosewood sliding sash windows and satin glass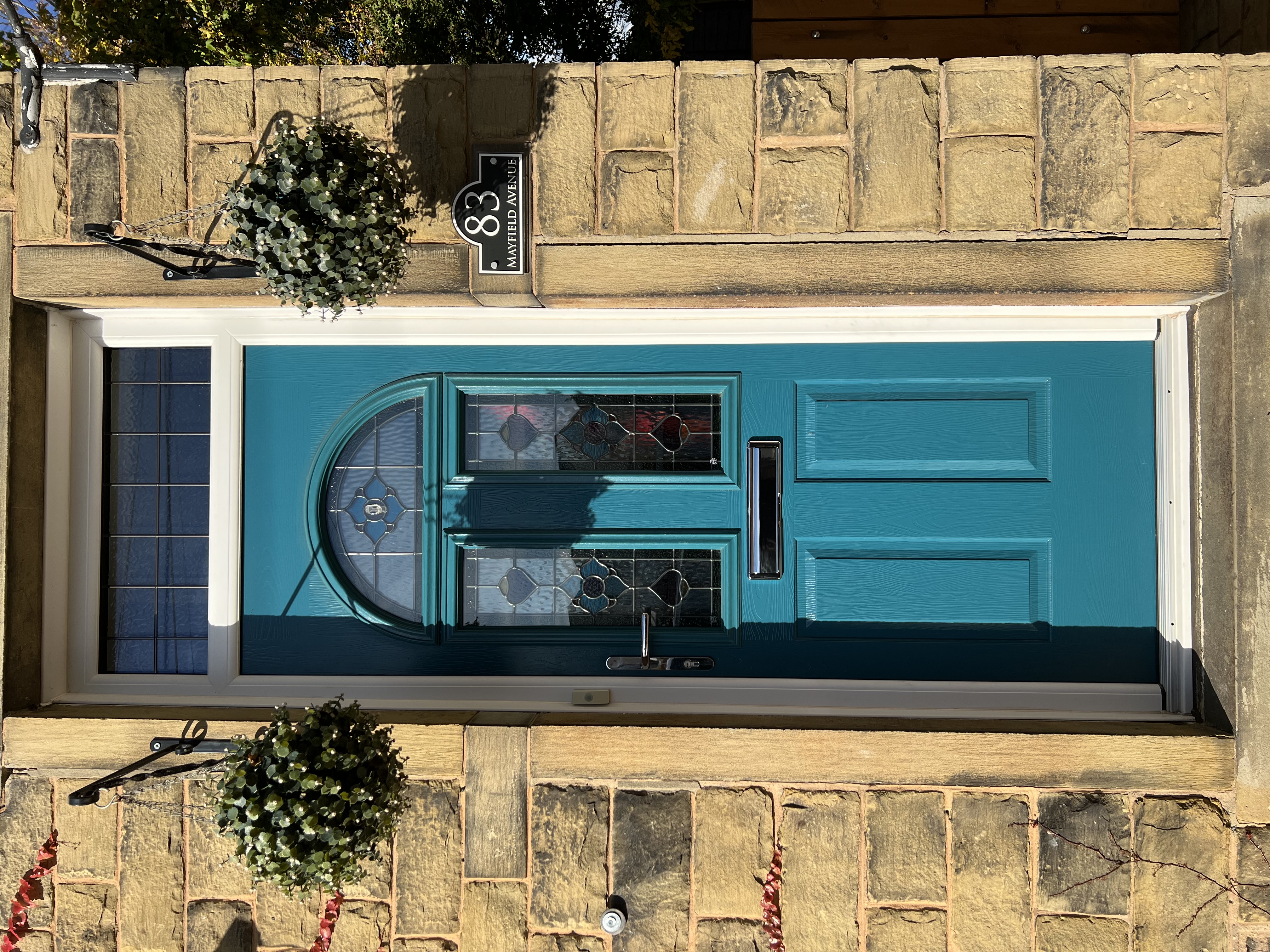 Conway 3 composite door in Peacock Blue with Dorchester glass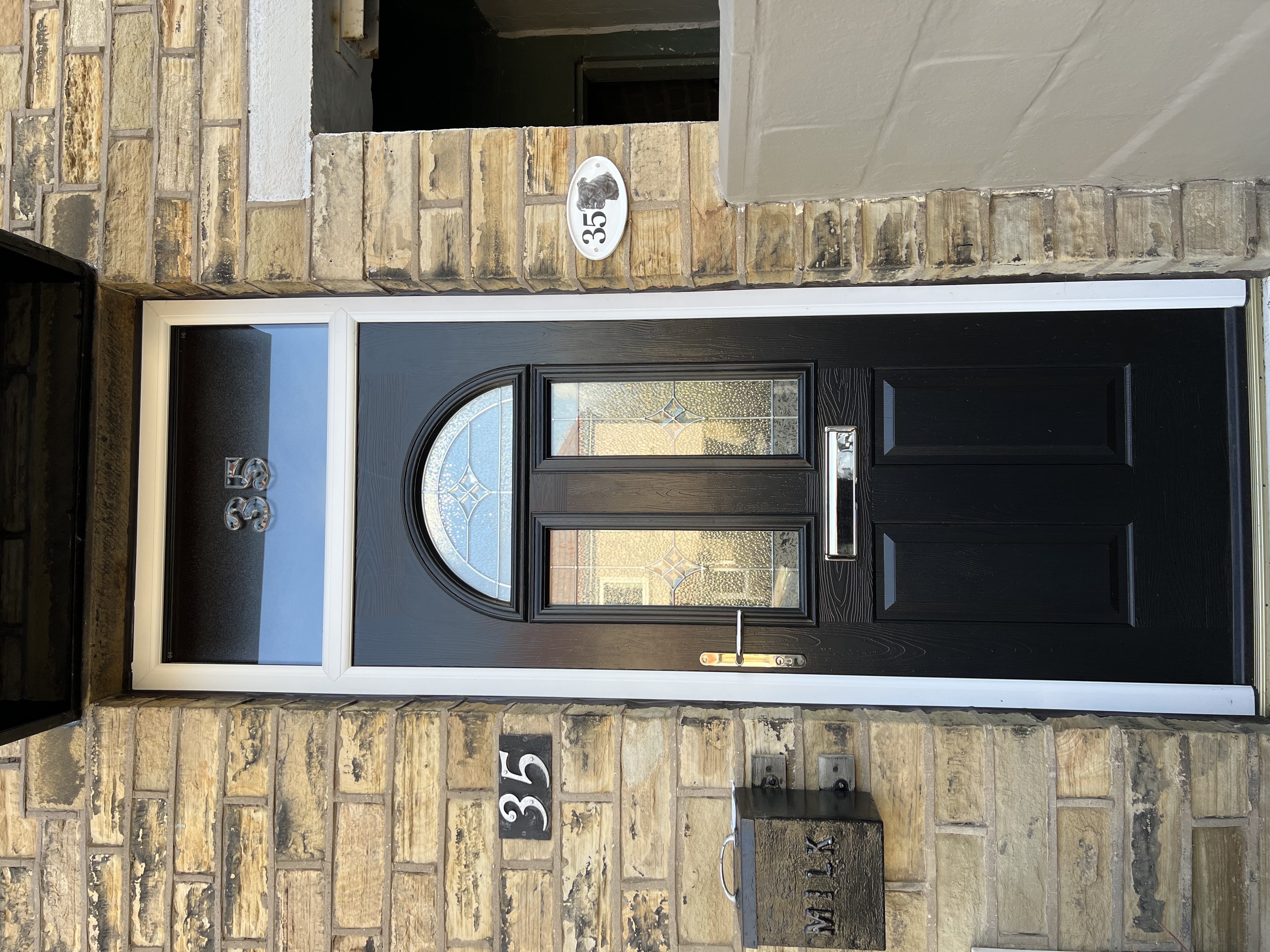 Conway 3 composite door in Schwarzbraun with Elegance glass and bevelled number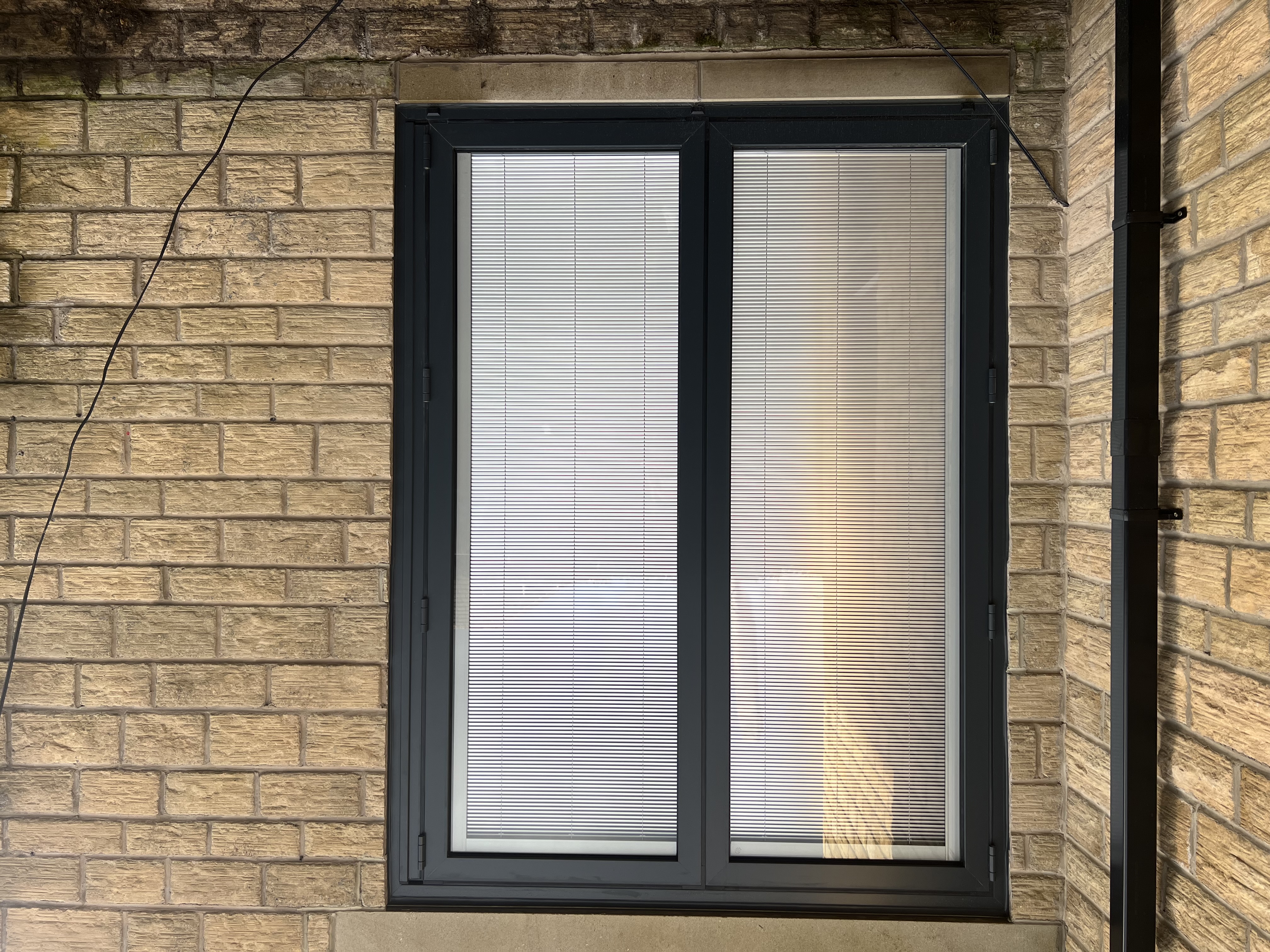 Aluminium bifold doors with integrated blinds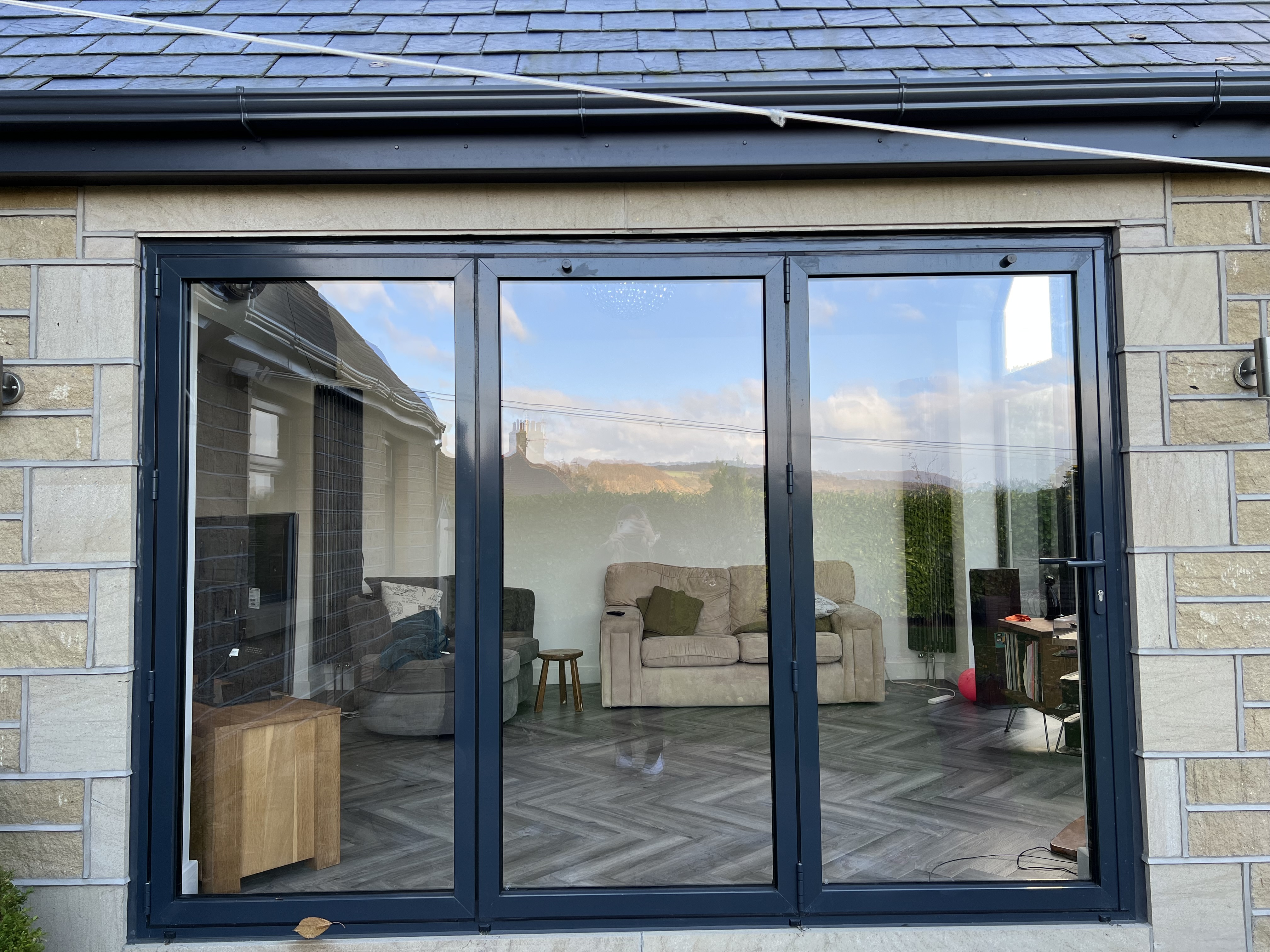 Anthracite grey aluminium bi-fold door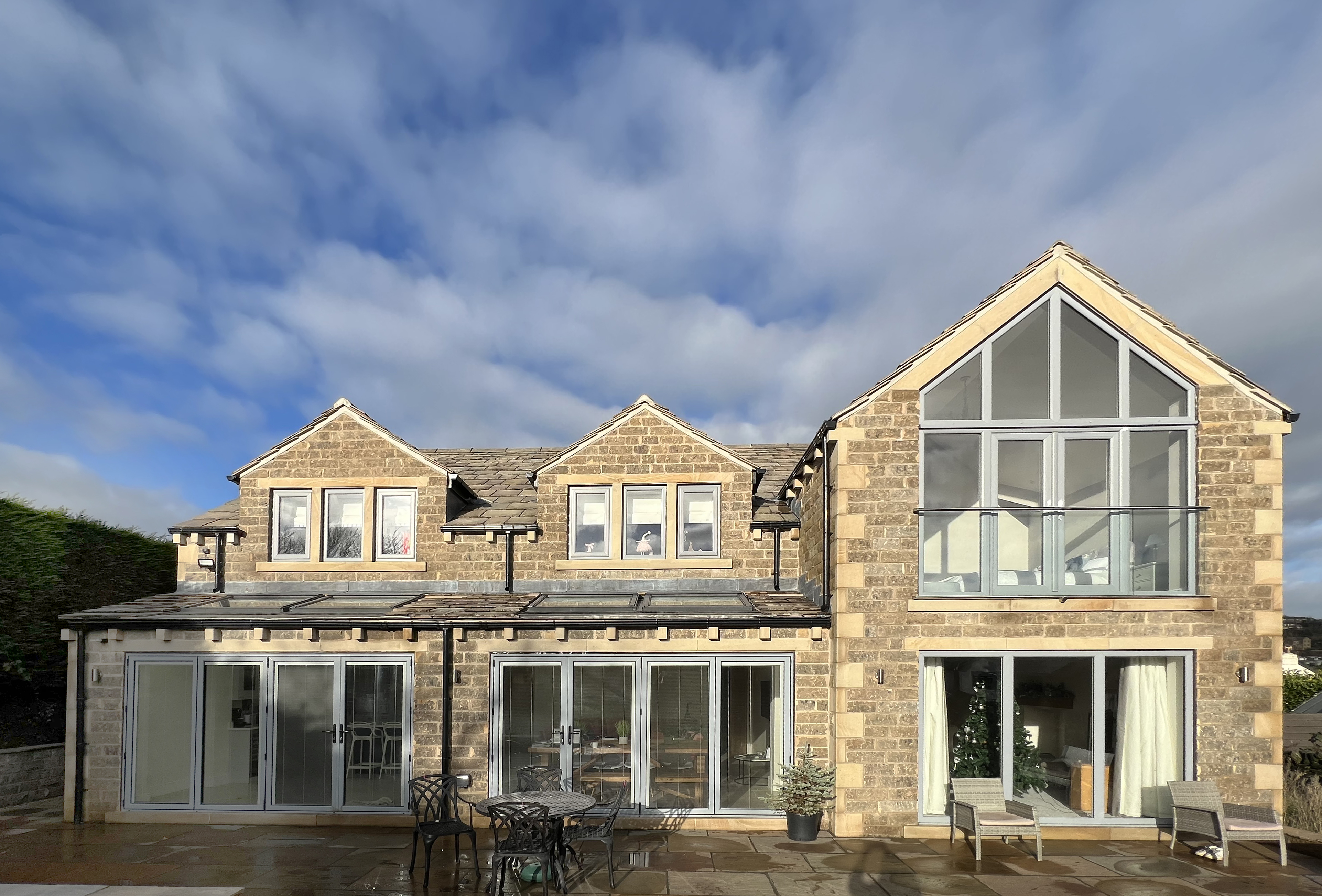 Aluminium bi-fold doors with integrated blinds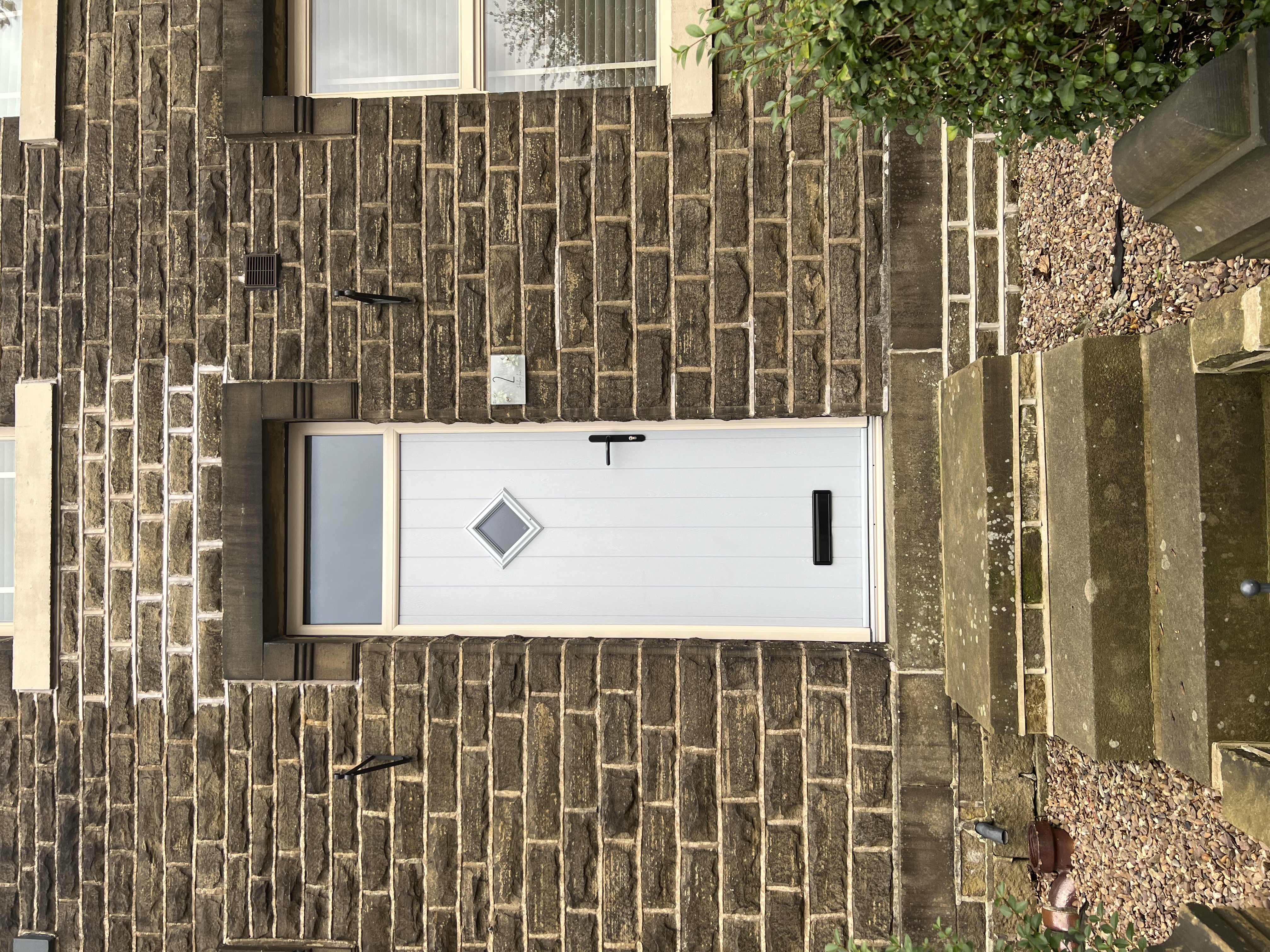 Duck egg blue Flint composite door with Cream frame
Edinburgh composite door in Painswick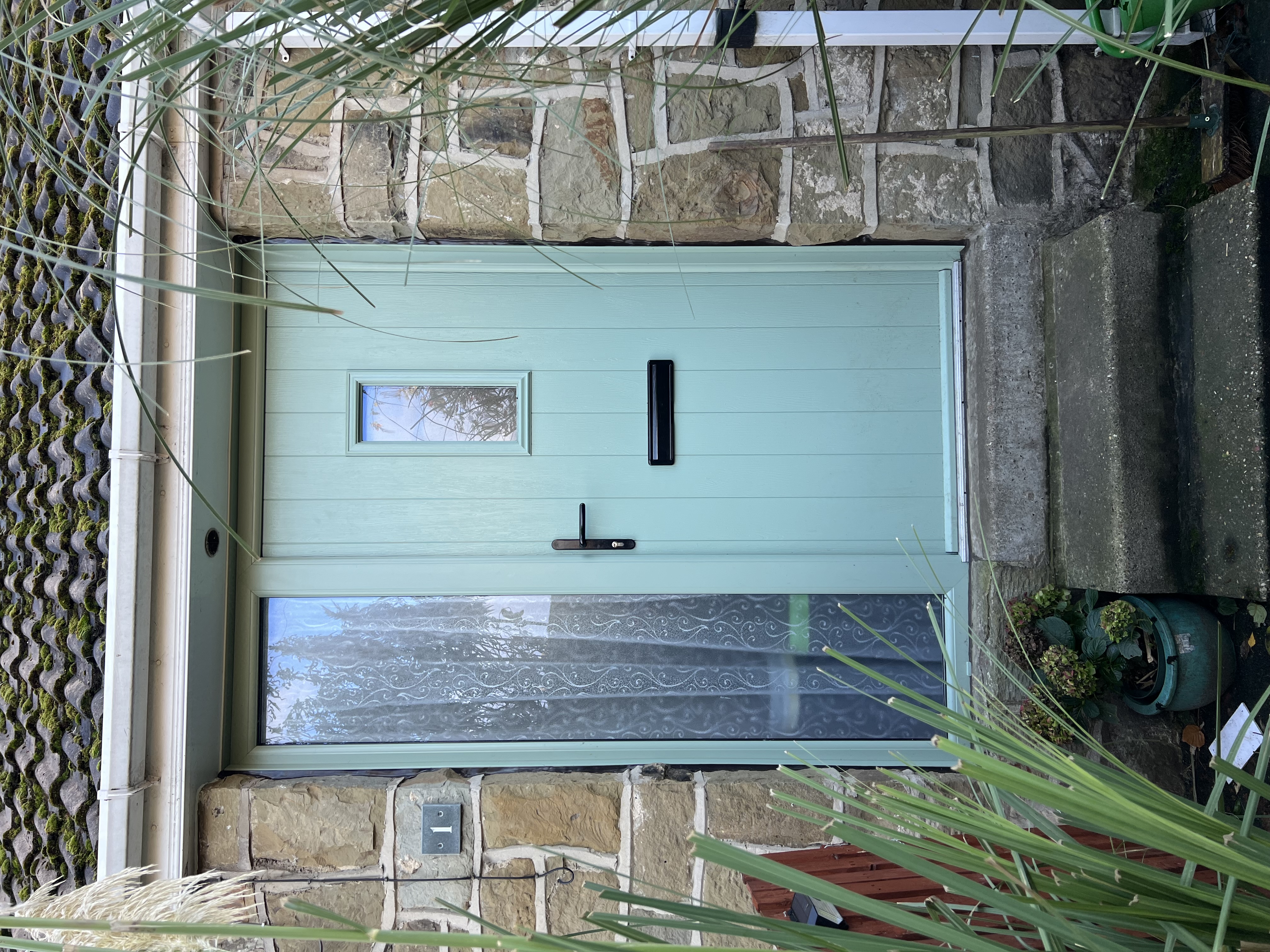 Flint 2 composite door in Chartwell Green with clear glass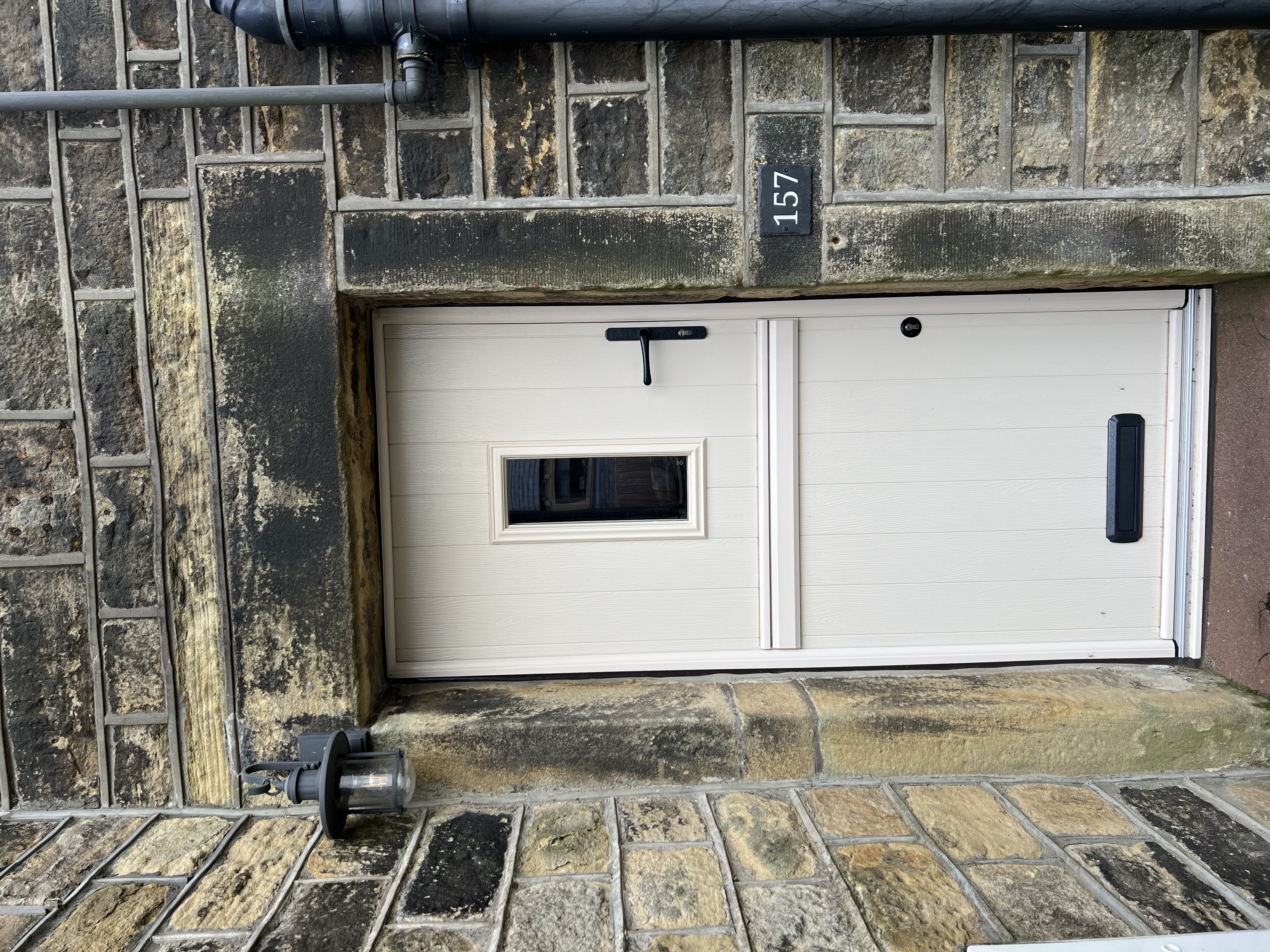 Flint 2 composite stable door in Cream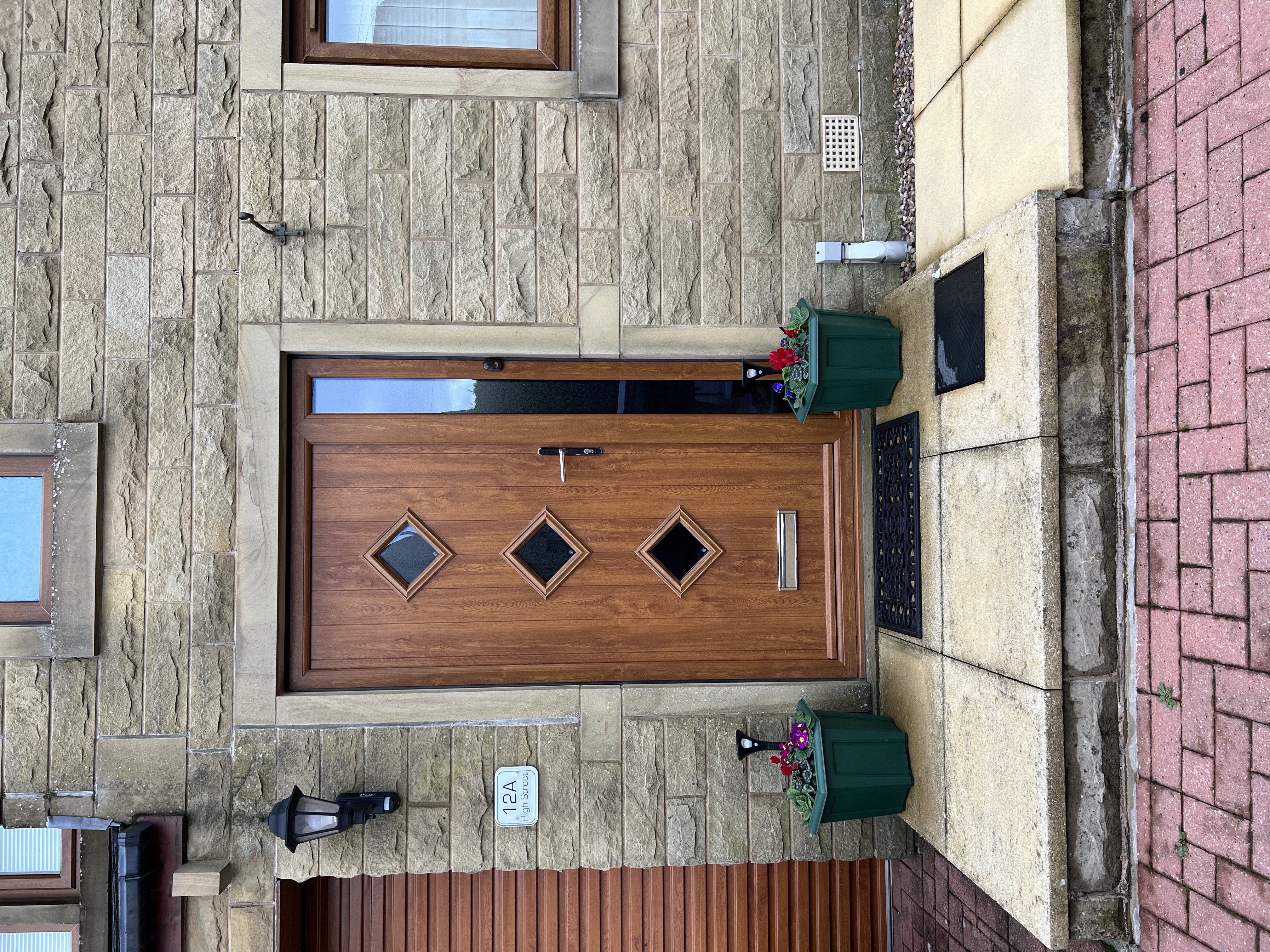 Flint 3 composite door in Oak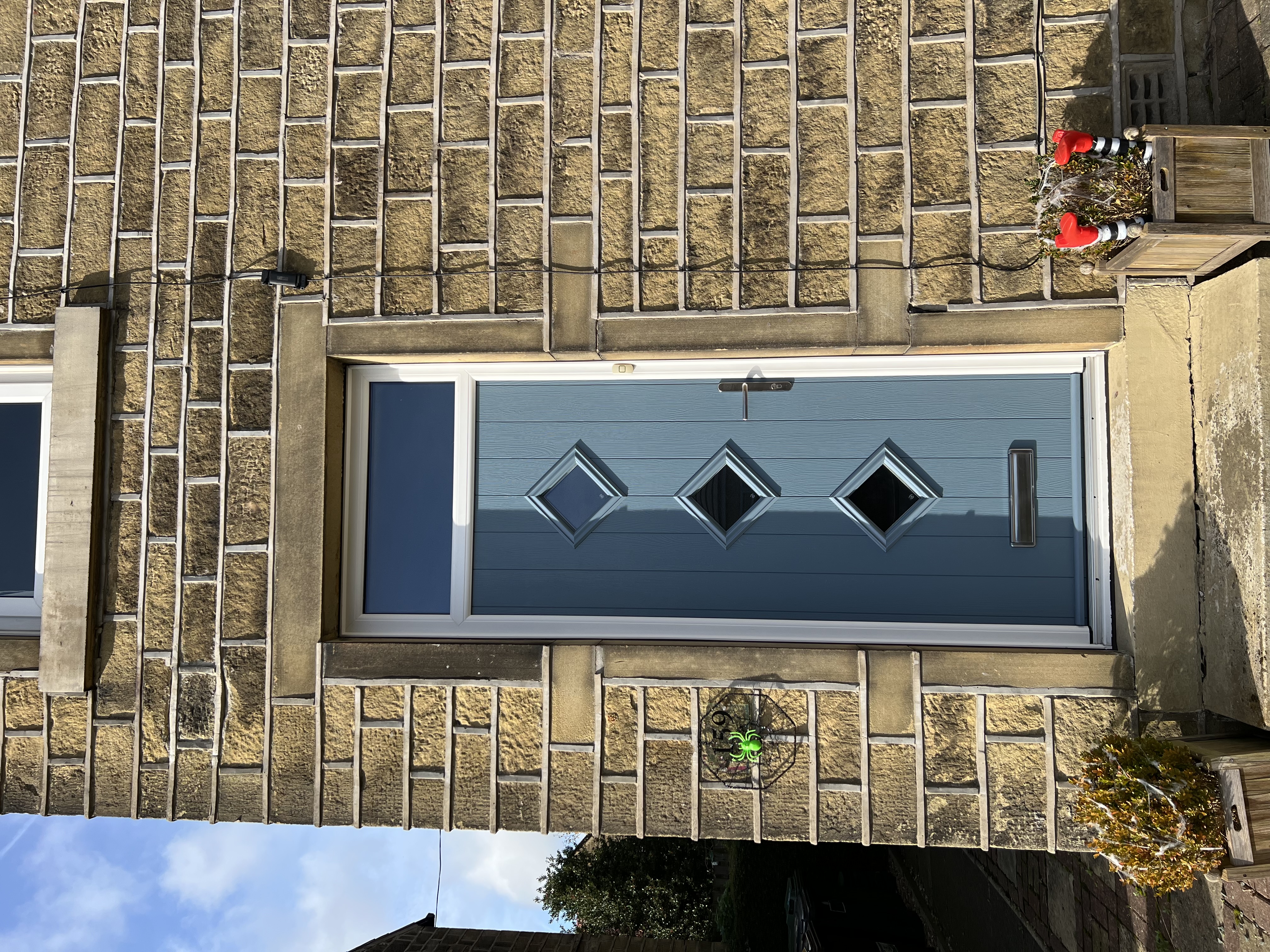 Flint 3 composite door in Midnight Grey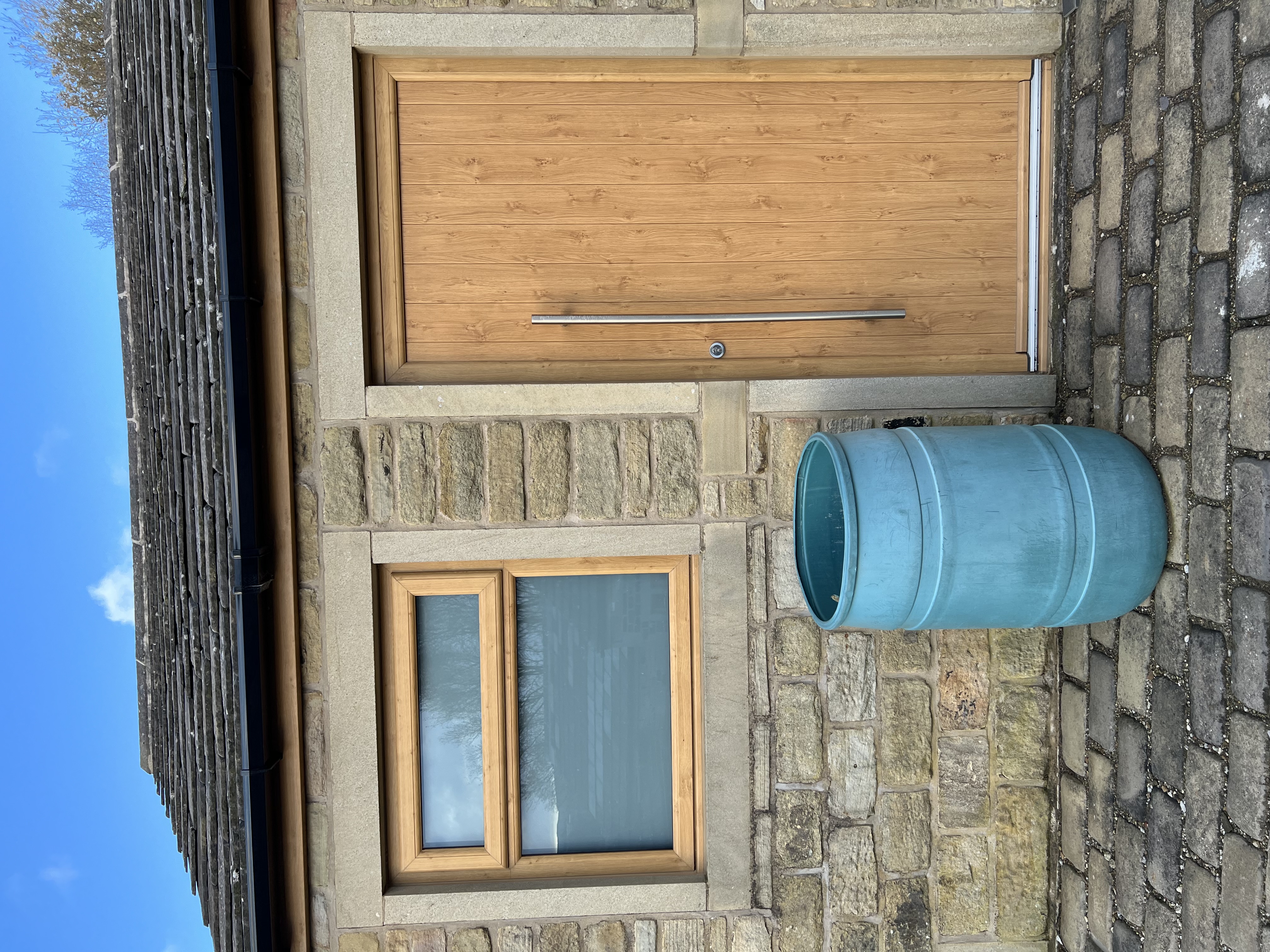 Flint solid composite door in Irish Oak with 1200mm door handle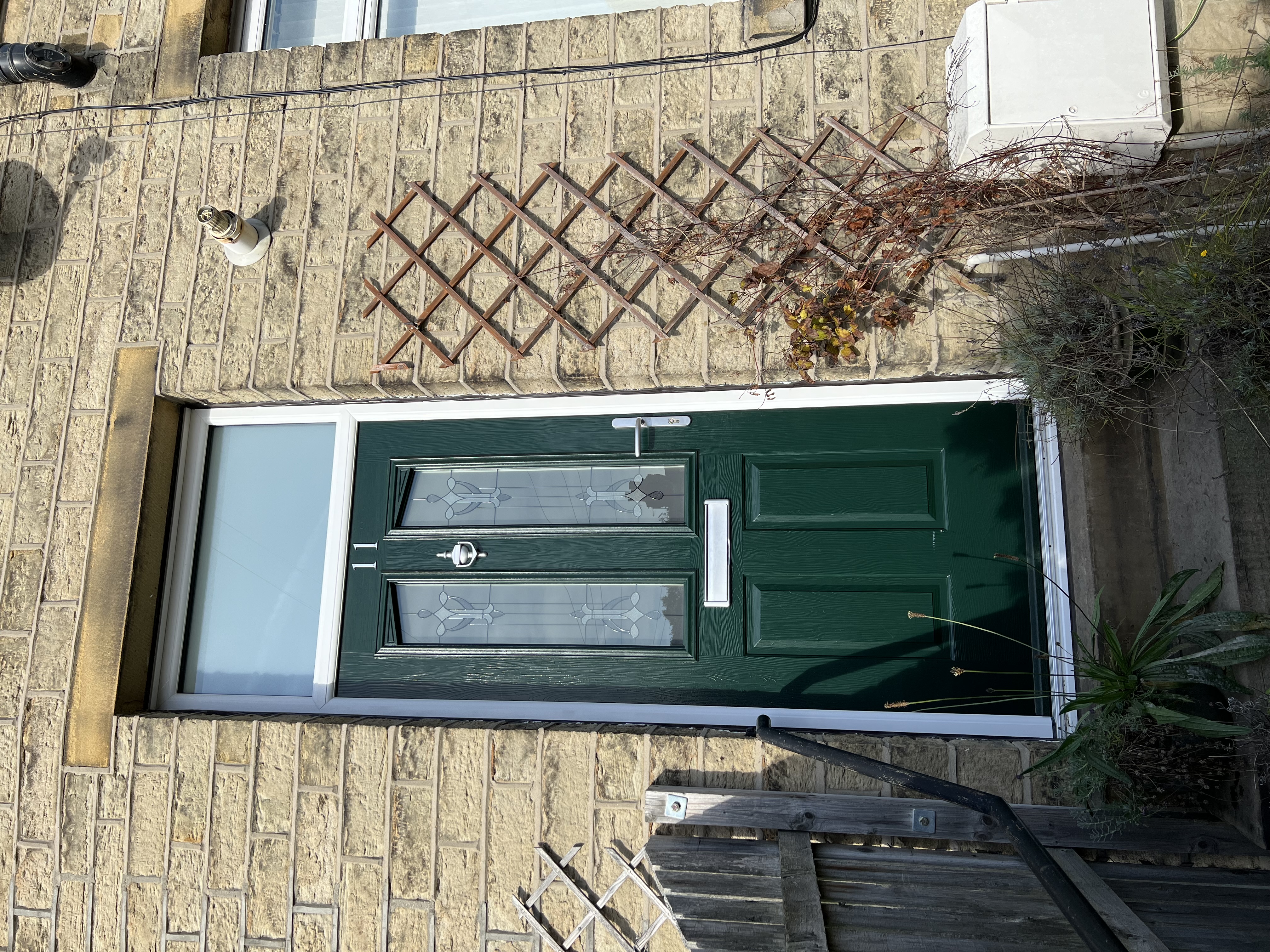 Harlech composite door in Green with Park Lane glass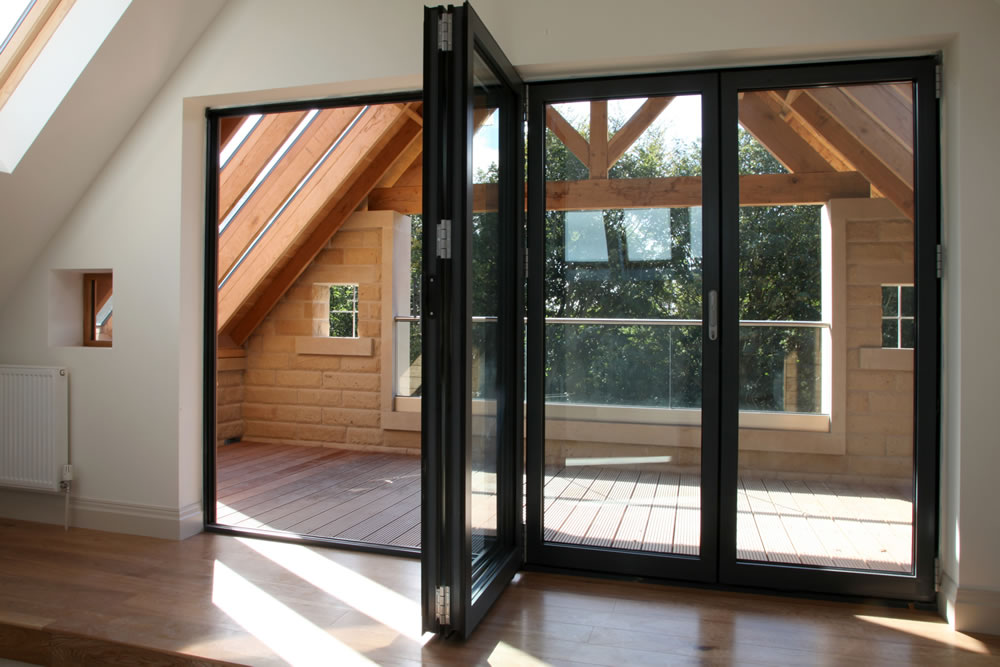 Aluminium bi-fold doors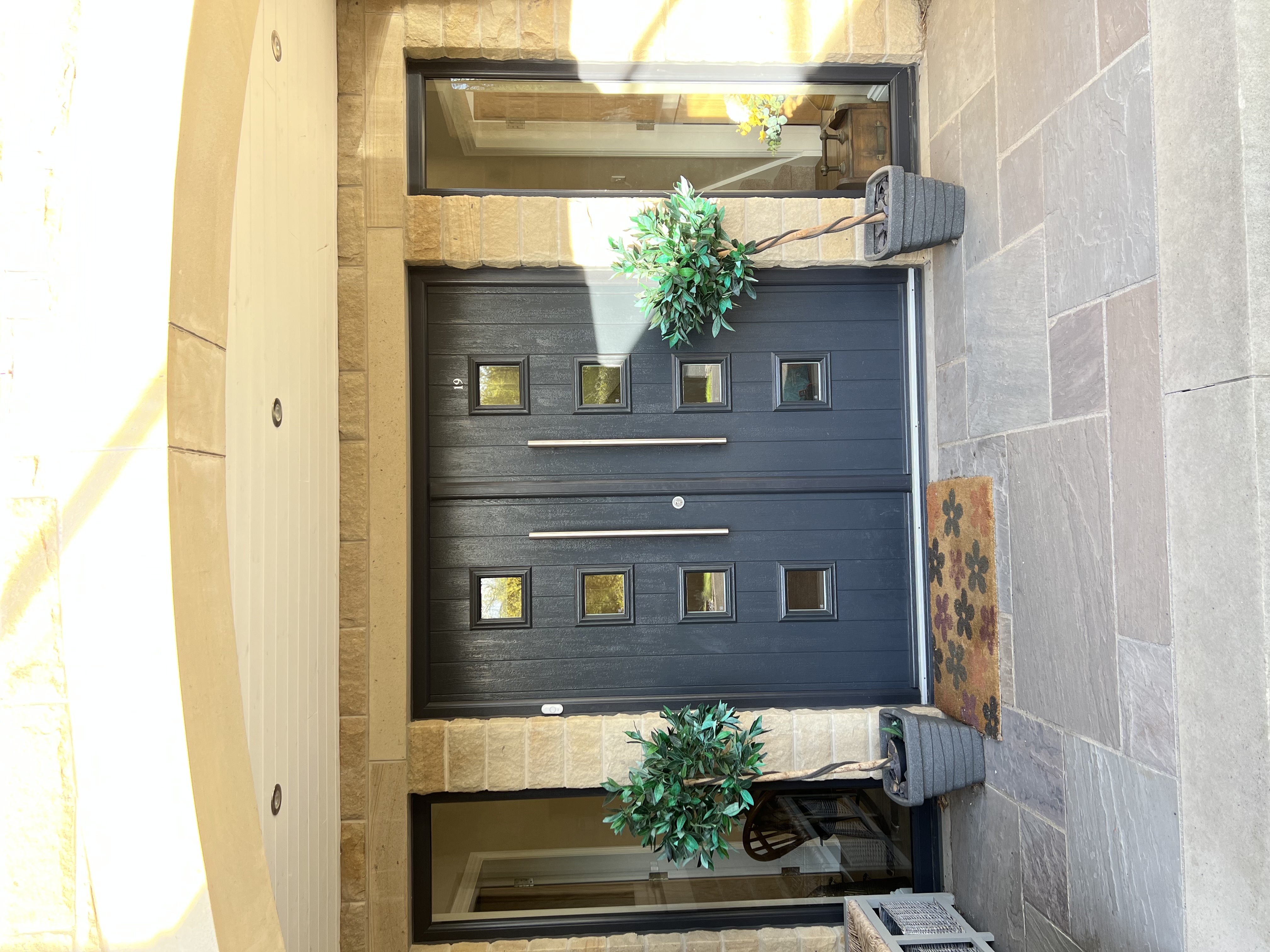 Parma composite French doors in Anthracite Grey with long bar handles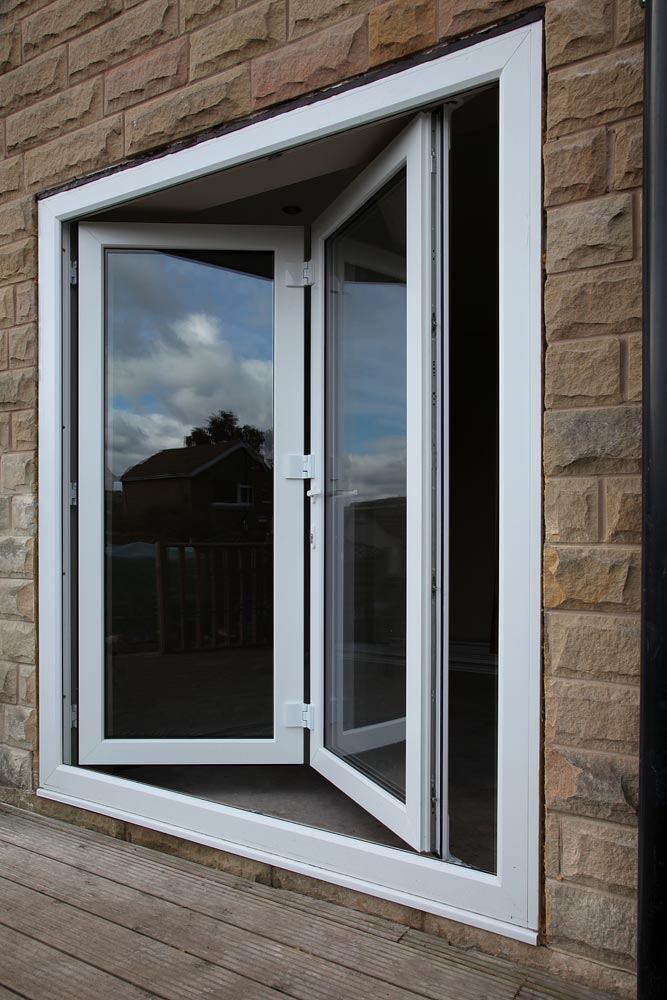 White uPVC bi-fold doors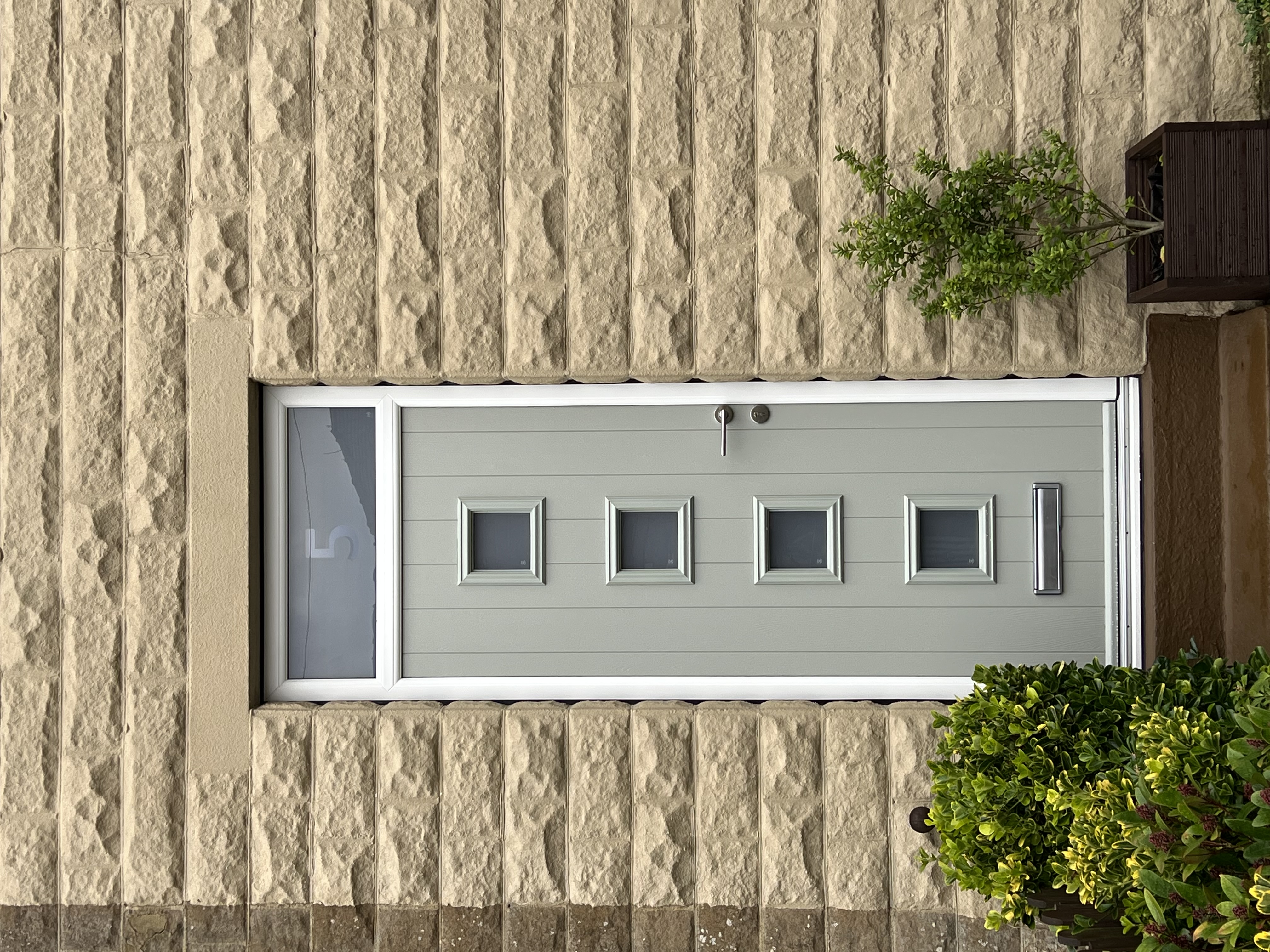 Parma composite door in Painswick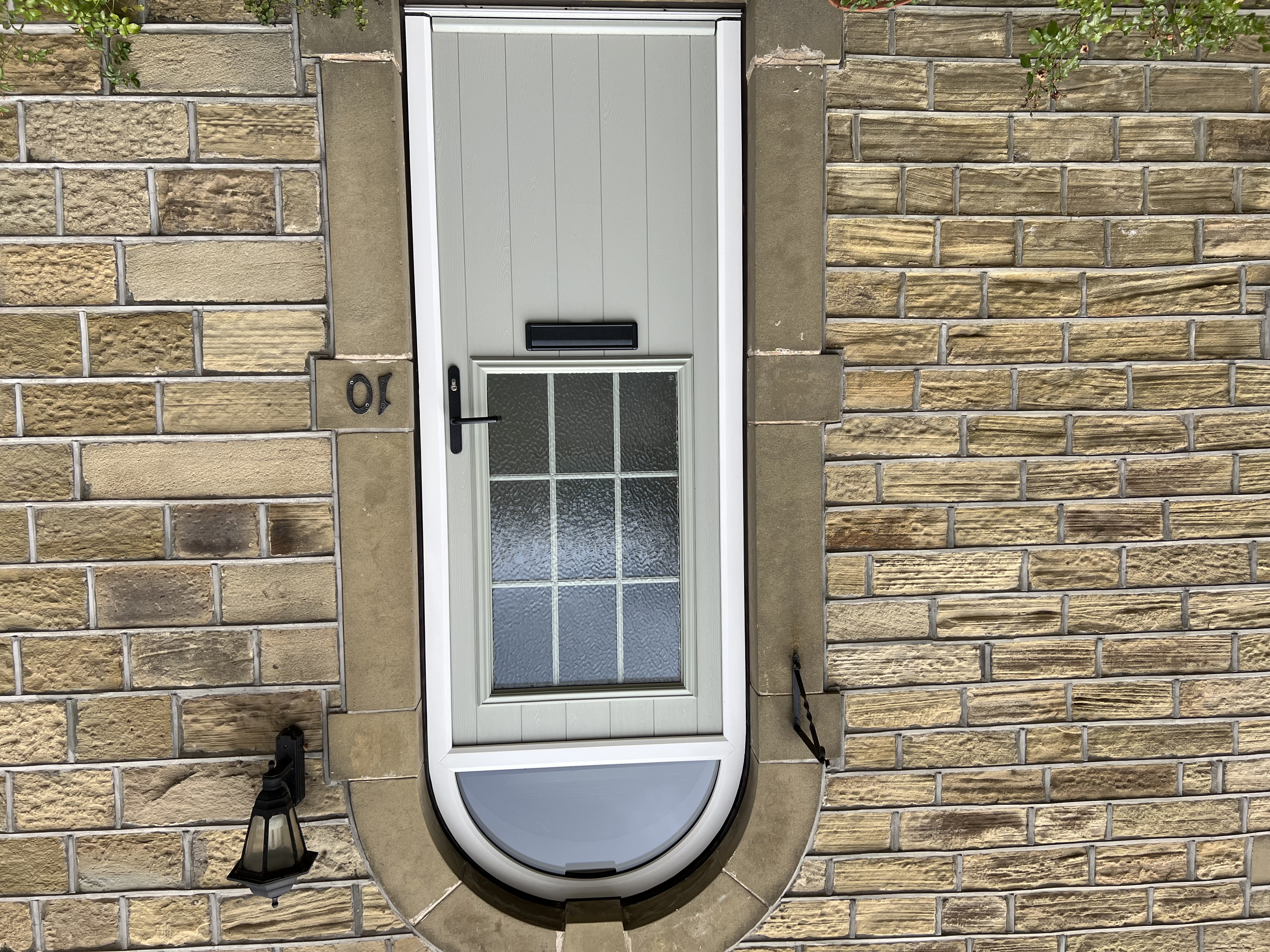 Bespoke arched Beeston composite door in Painswick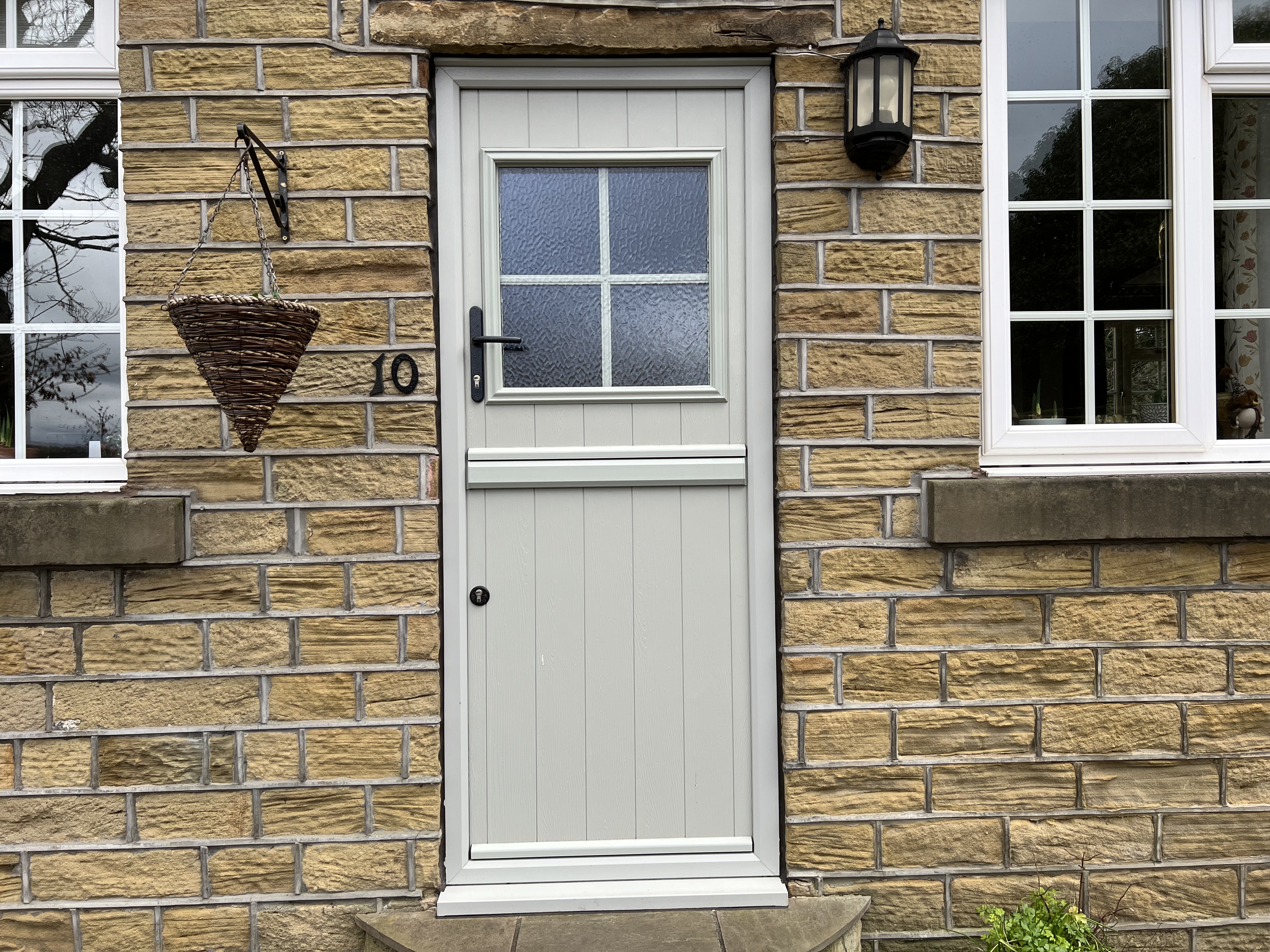 Trieste composite stable door in Painswick with Minster glass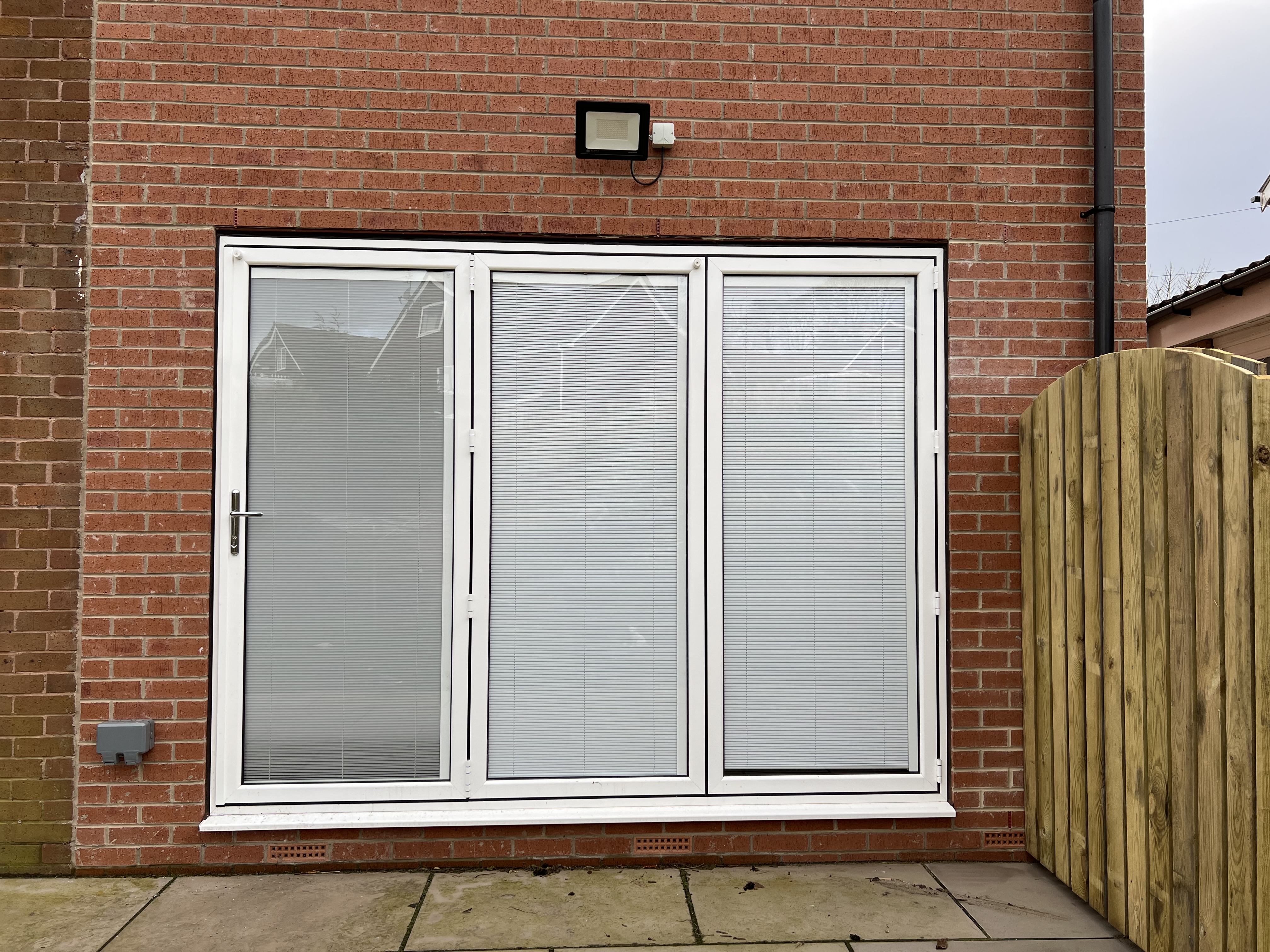 White aluminium bi-fold door with integrated blinds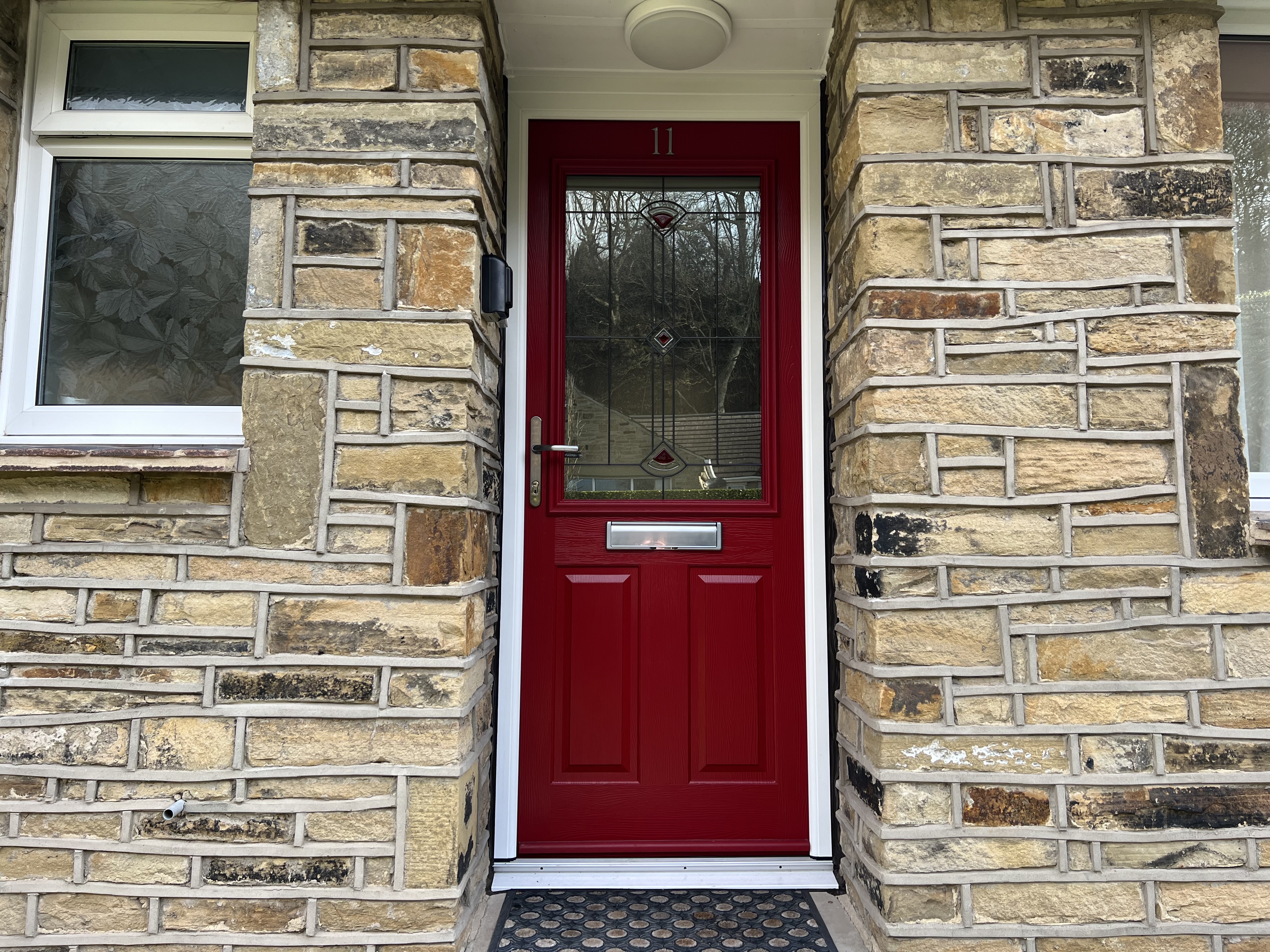 Beeston composite door in Ruby Red with Quad Red glass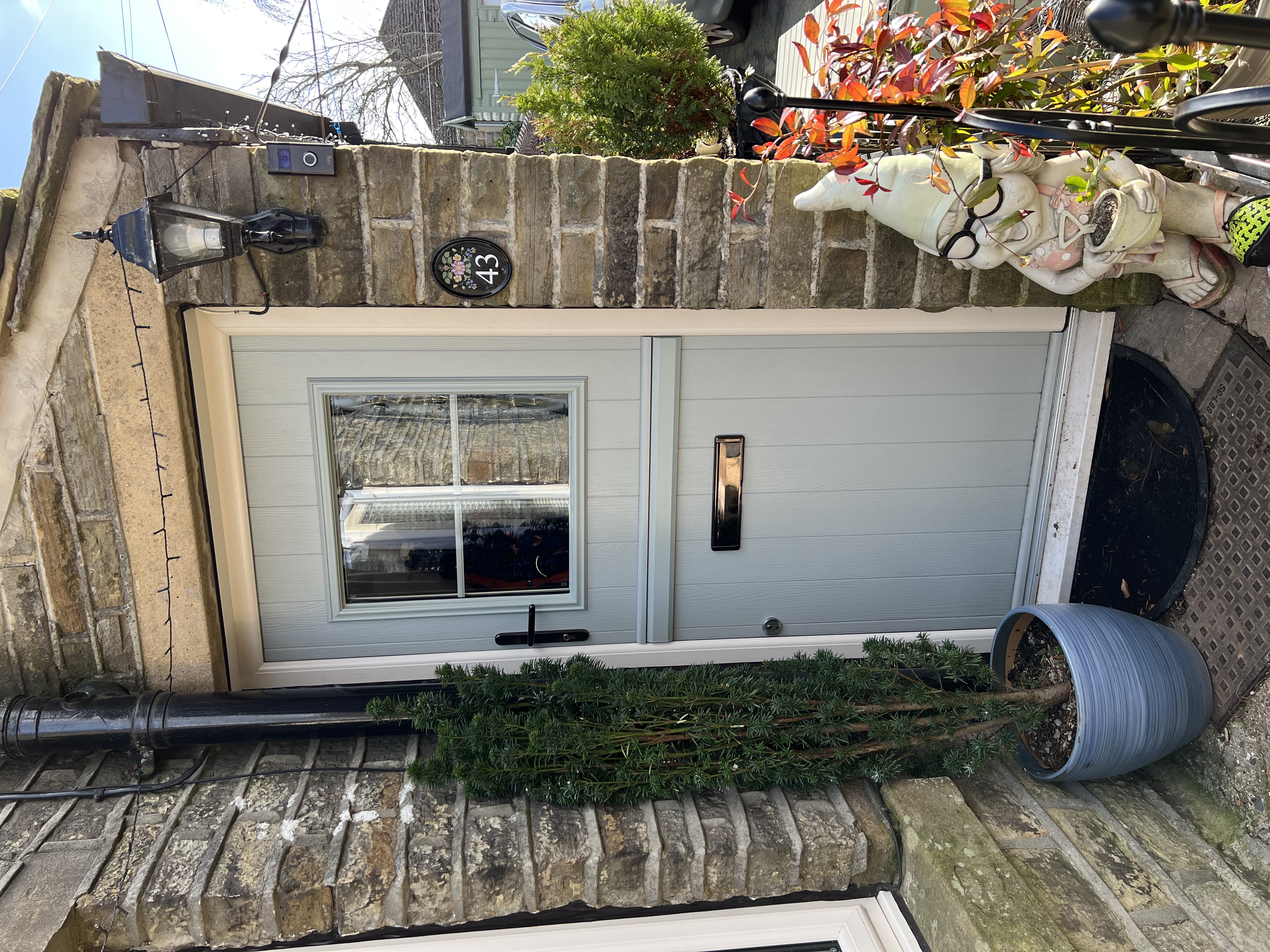 Trieste composite stable door in Painswick with Cream frame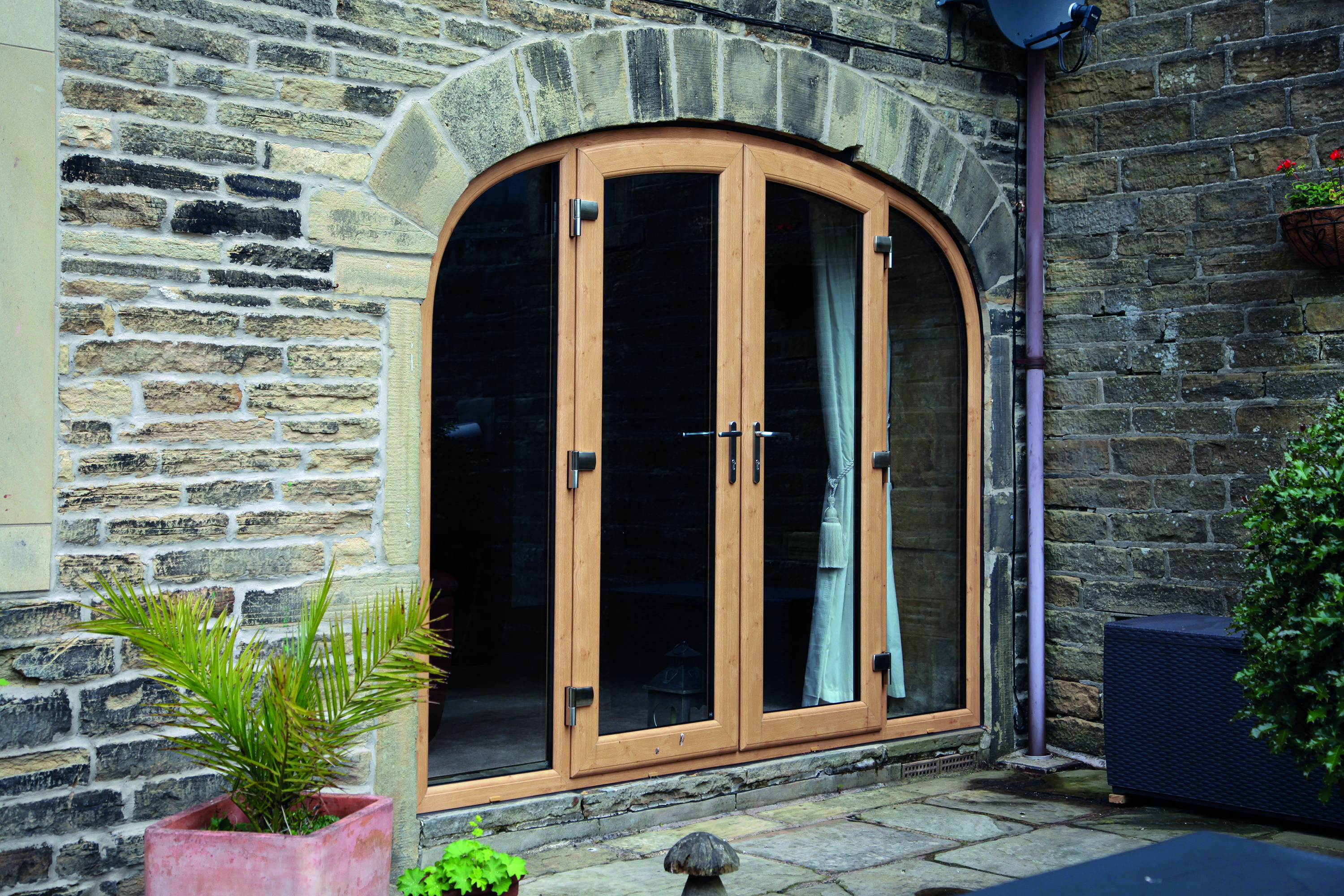 uPVC shaped French doors in Irish Oak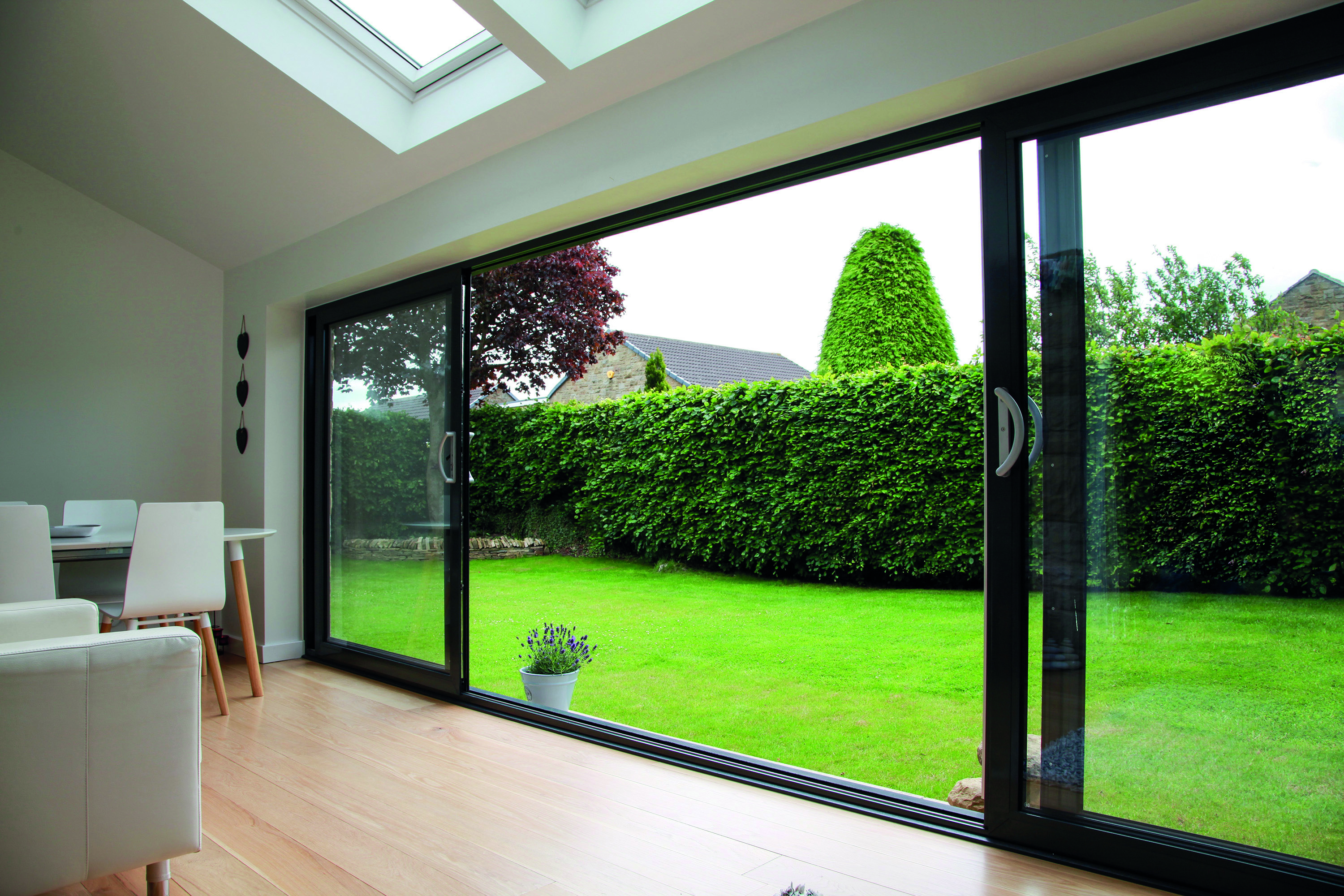 Aluminium sliding doors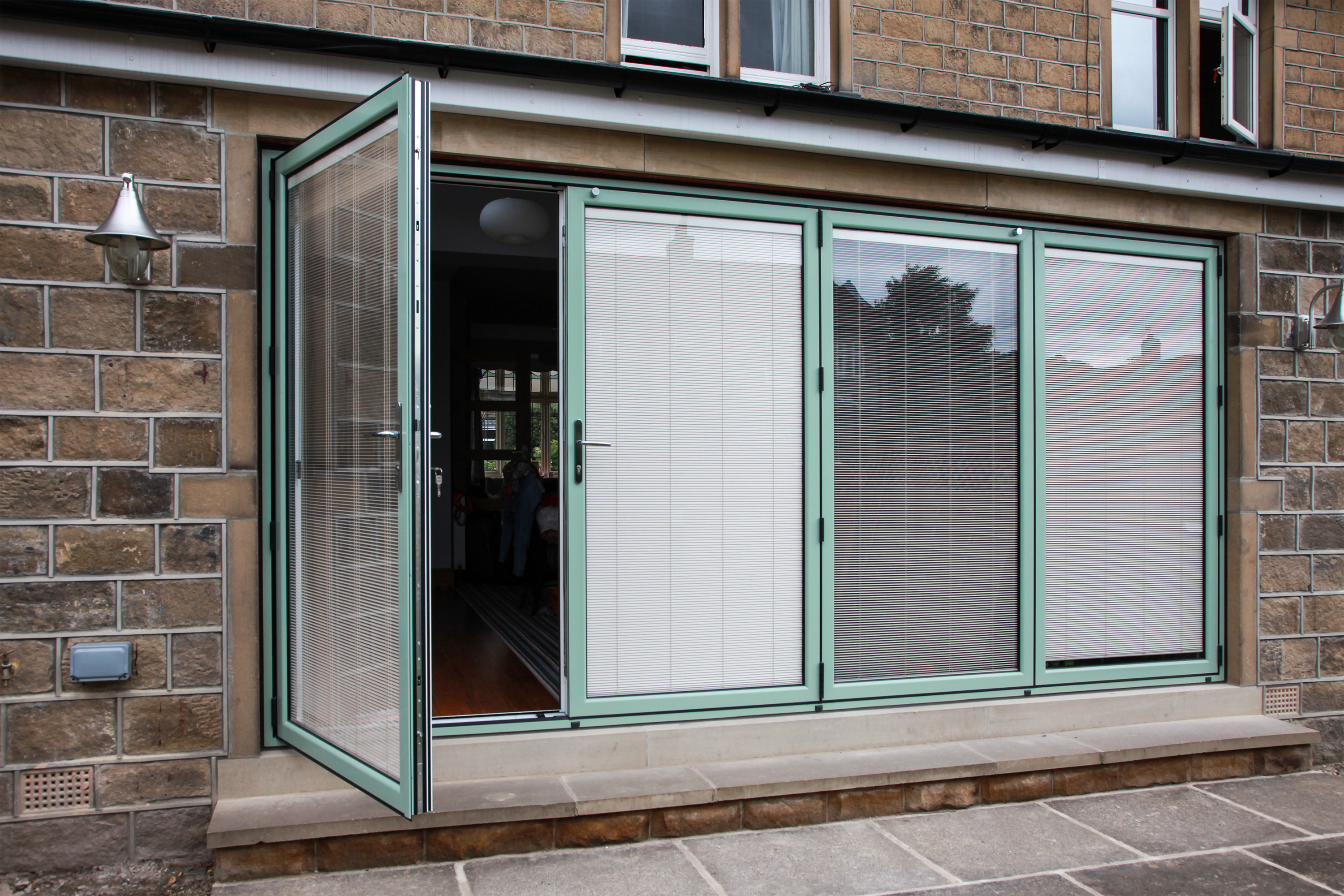 Aluminium bi-fold doors in Chartwell Green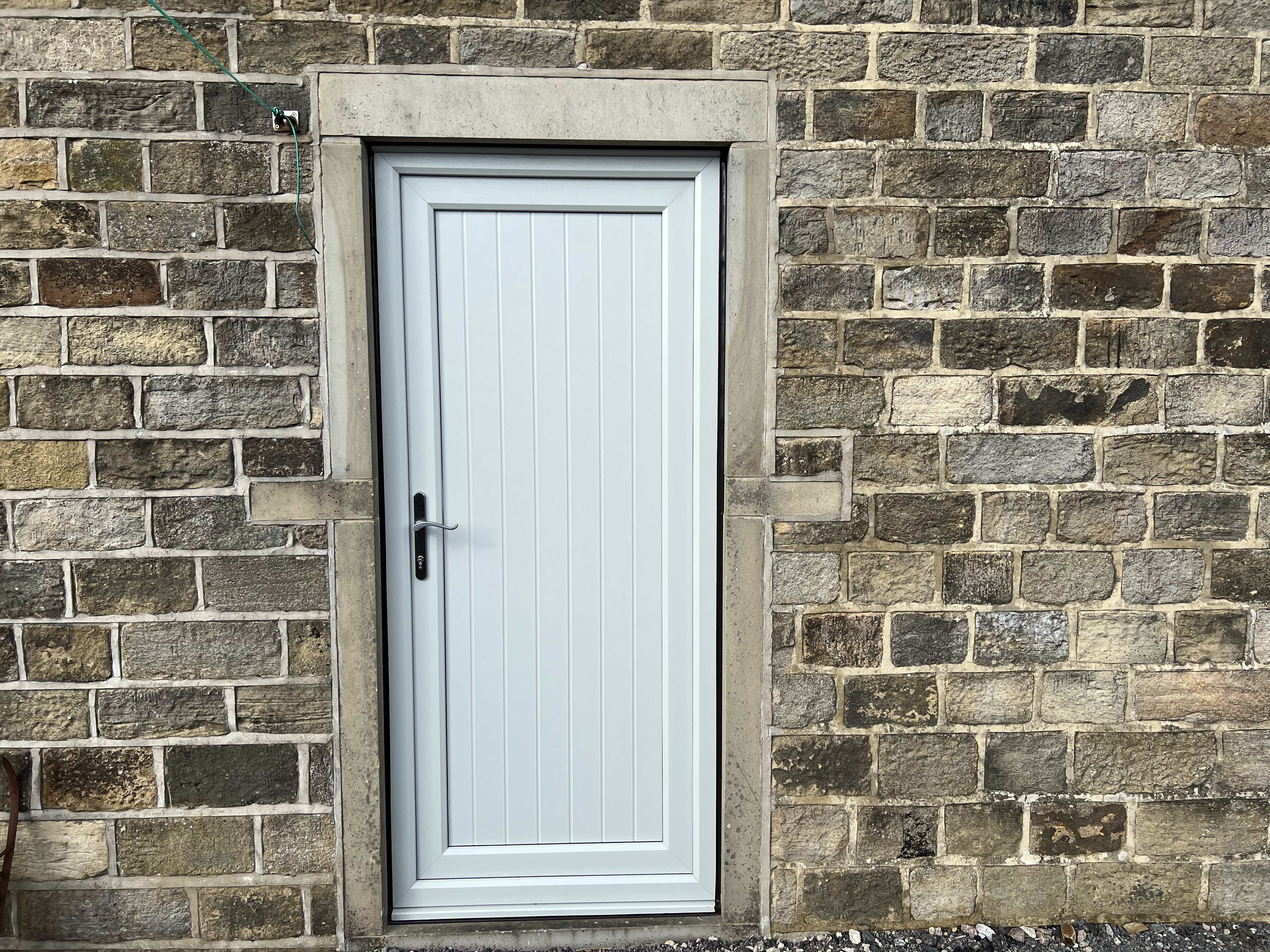 uPVC cottage door in Painswick with swept handles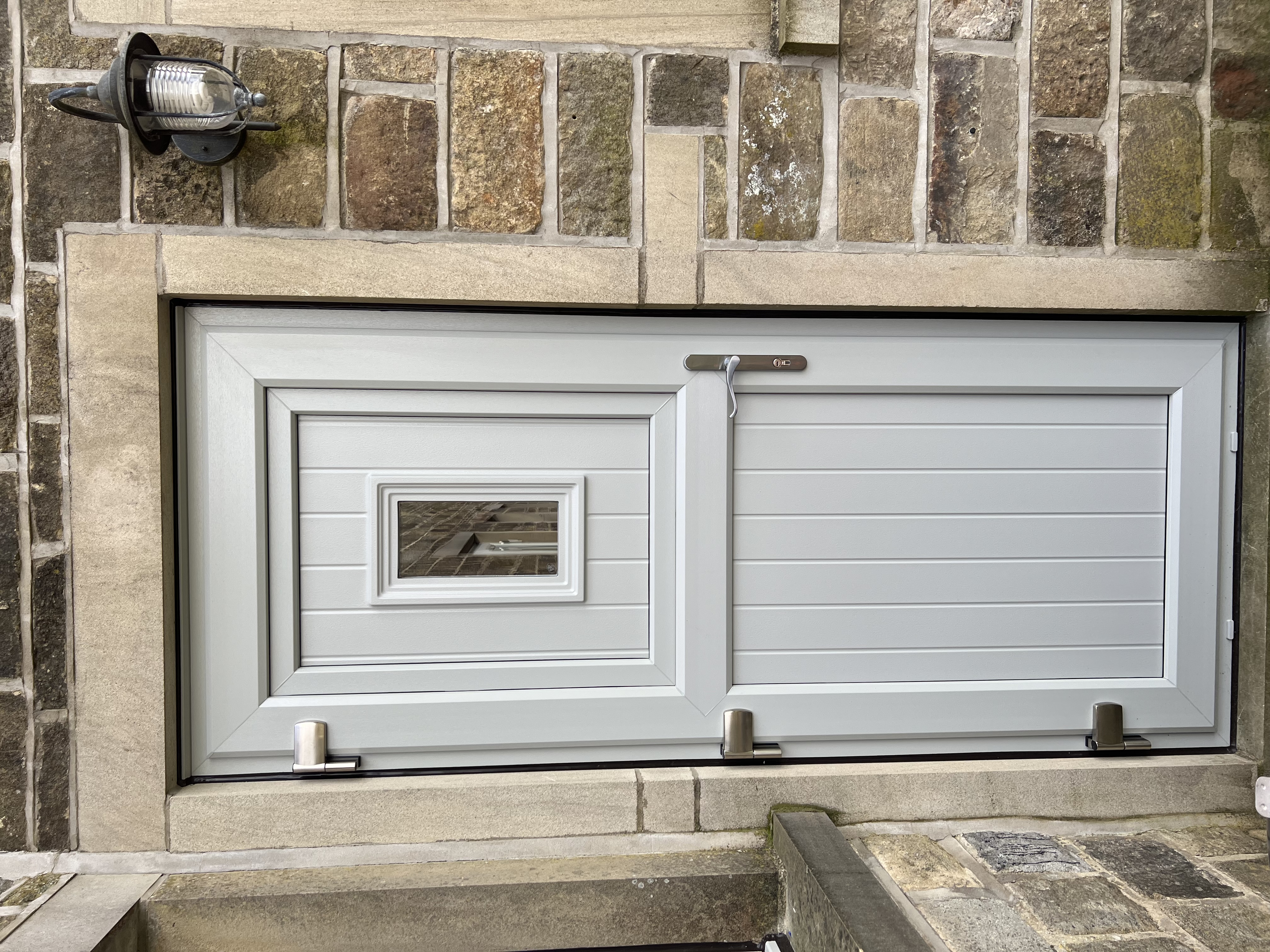 uPVC stable door in Painswick with swept handles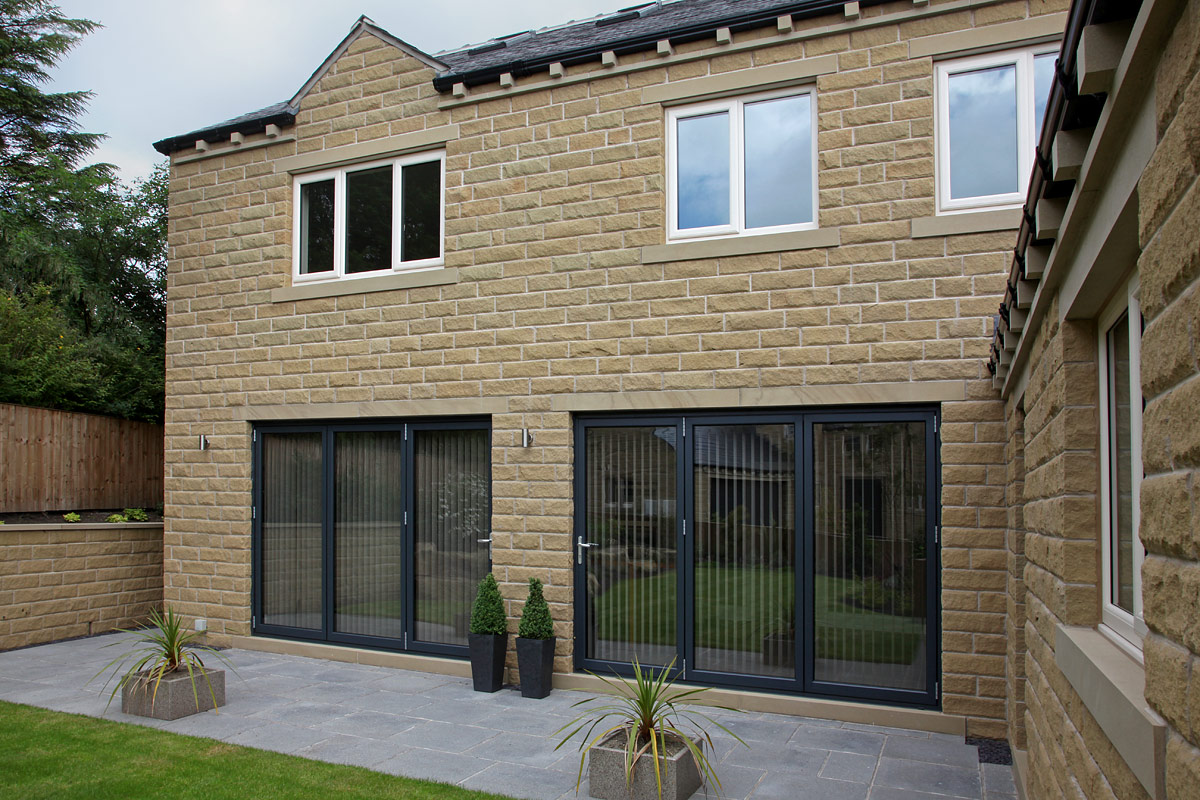 Aluminium bi-fold doors
uPVC tilt and slide doors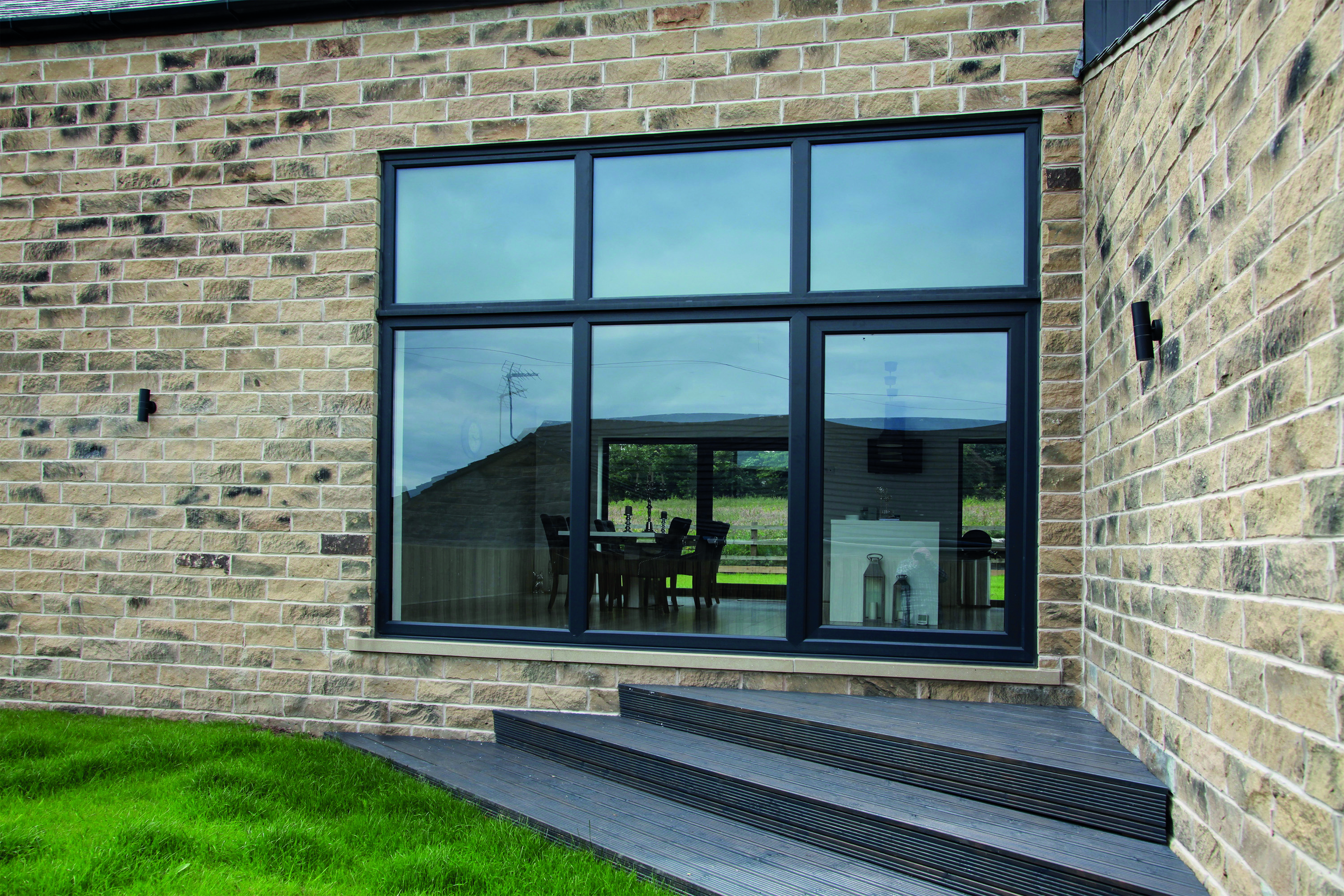 uPVC tilt and slide door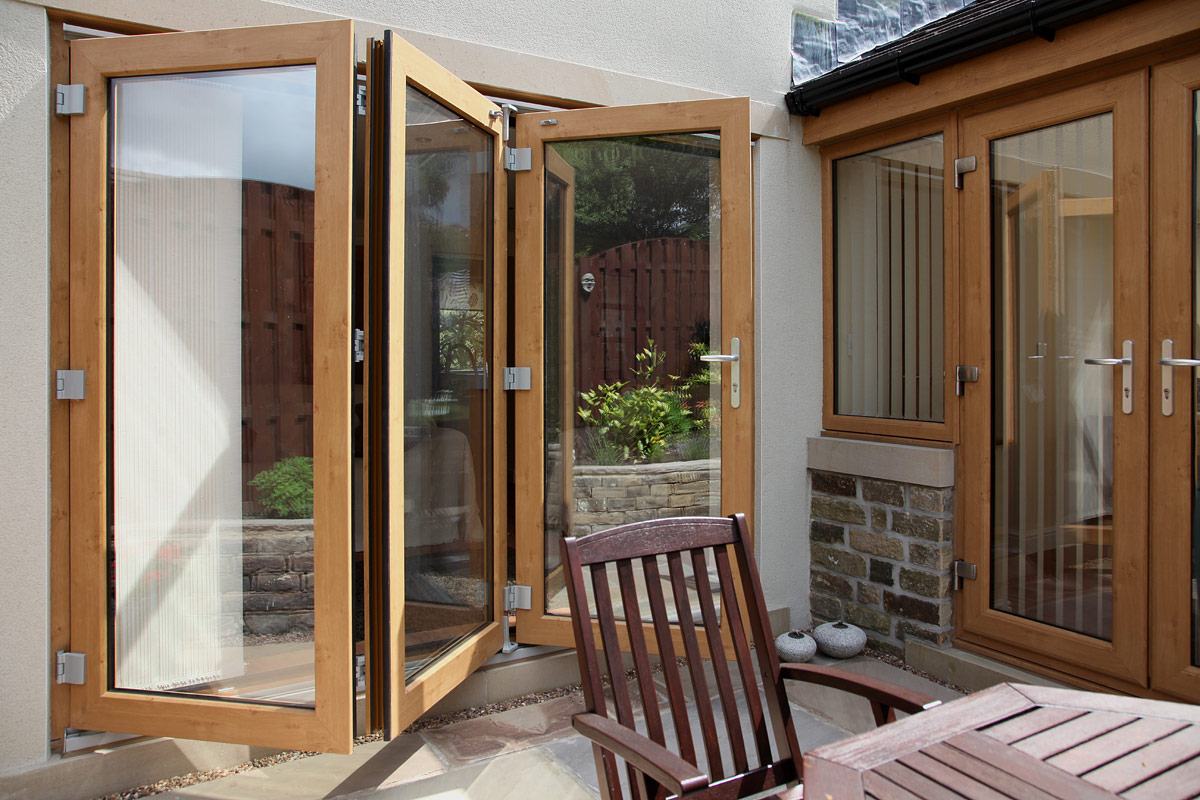 uPVC bi-fold doors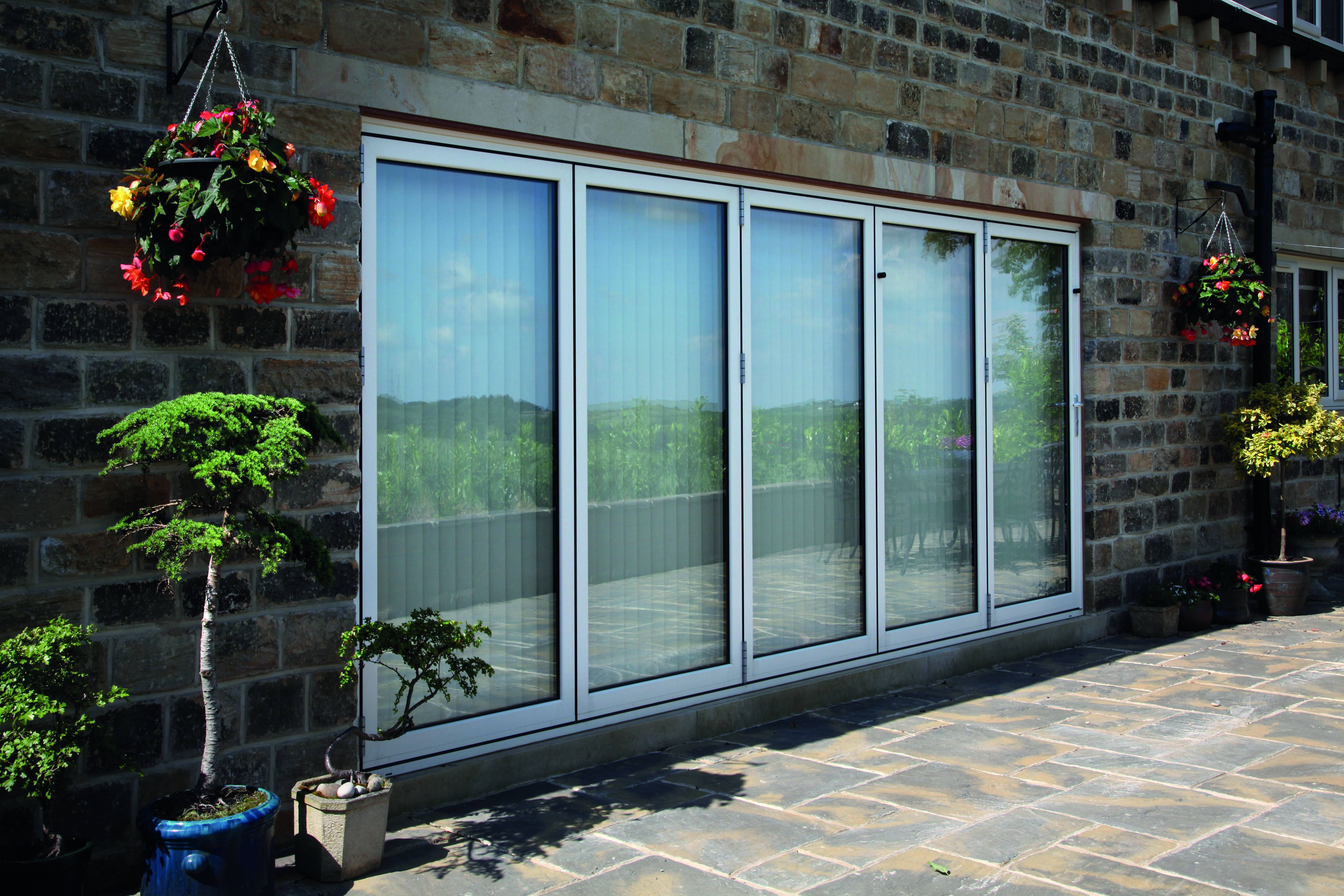 Aluminium bi-fold doors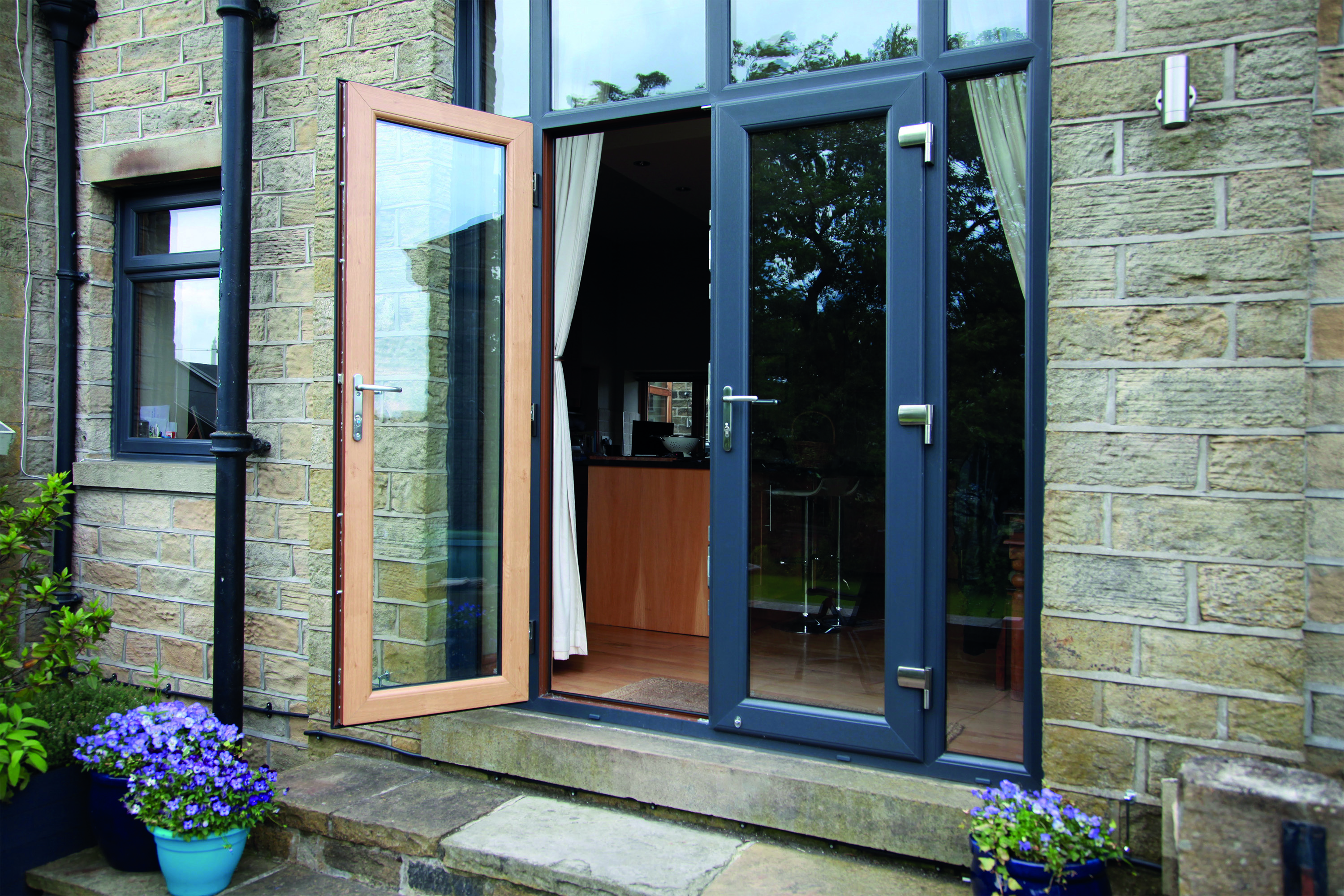 uPVC French doors - Anthracite Grey on Irish Oak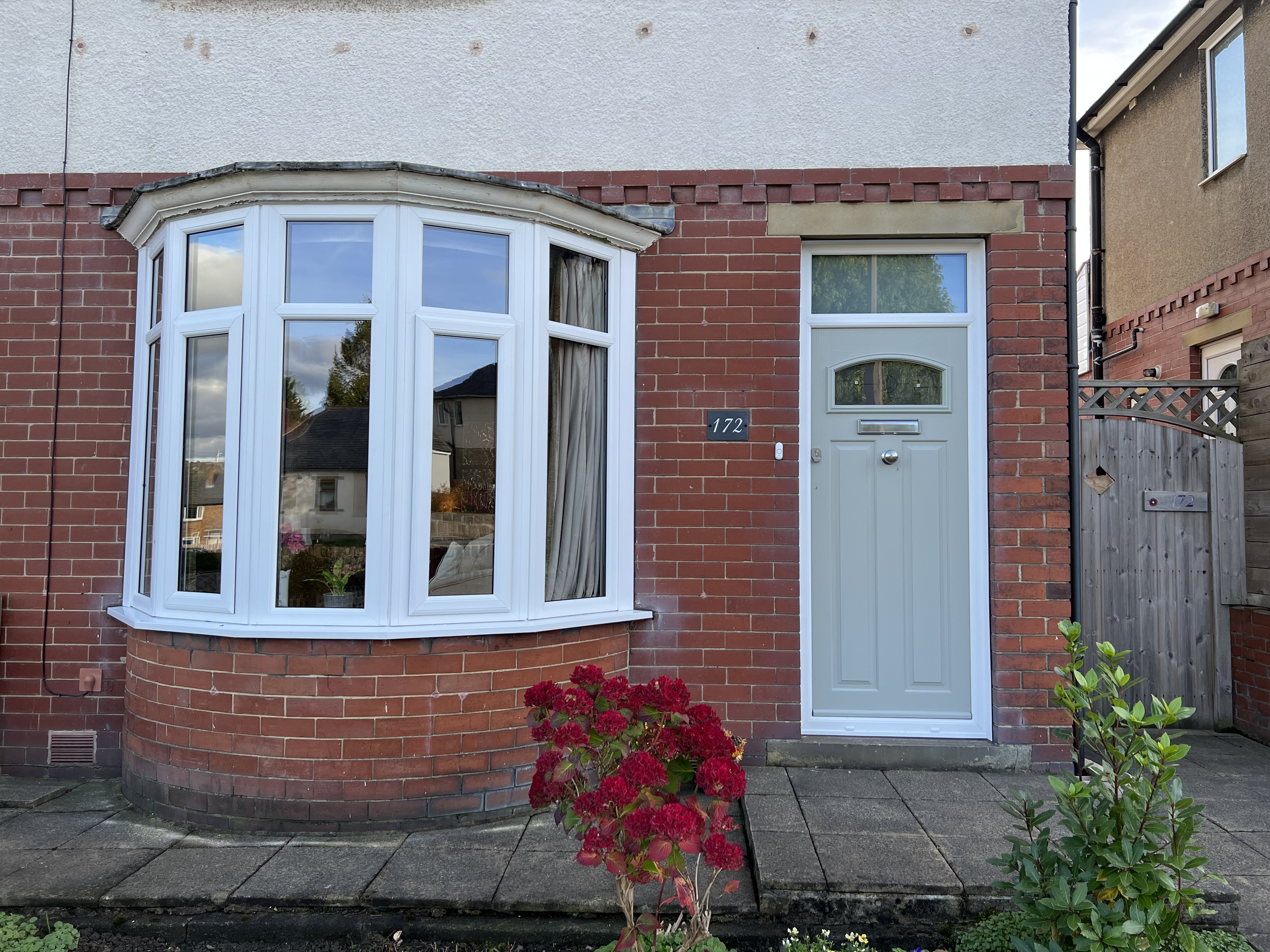 London composite door in Painswick with Caledonian glass and top light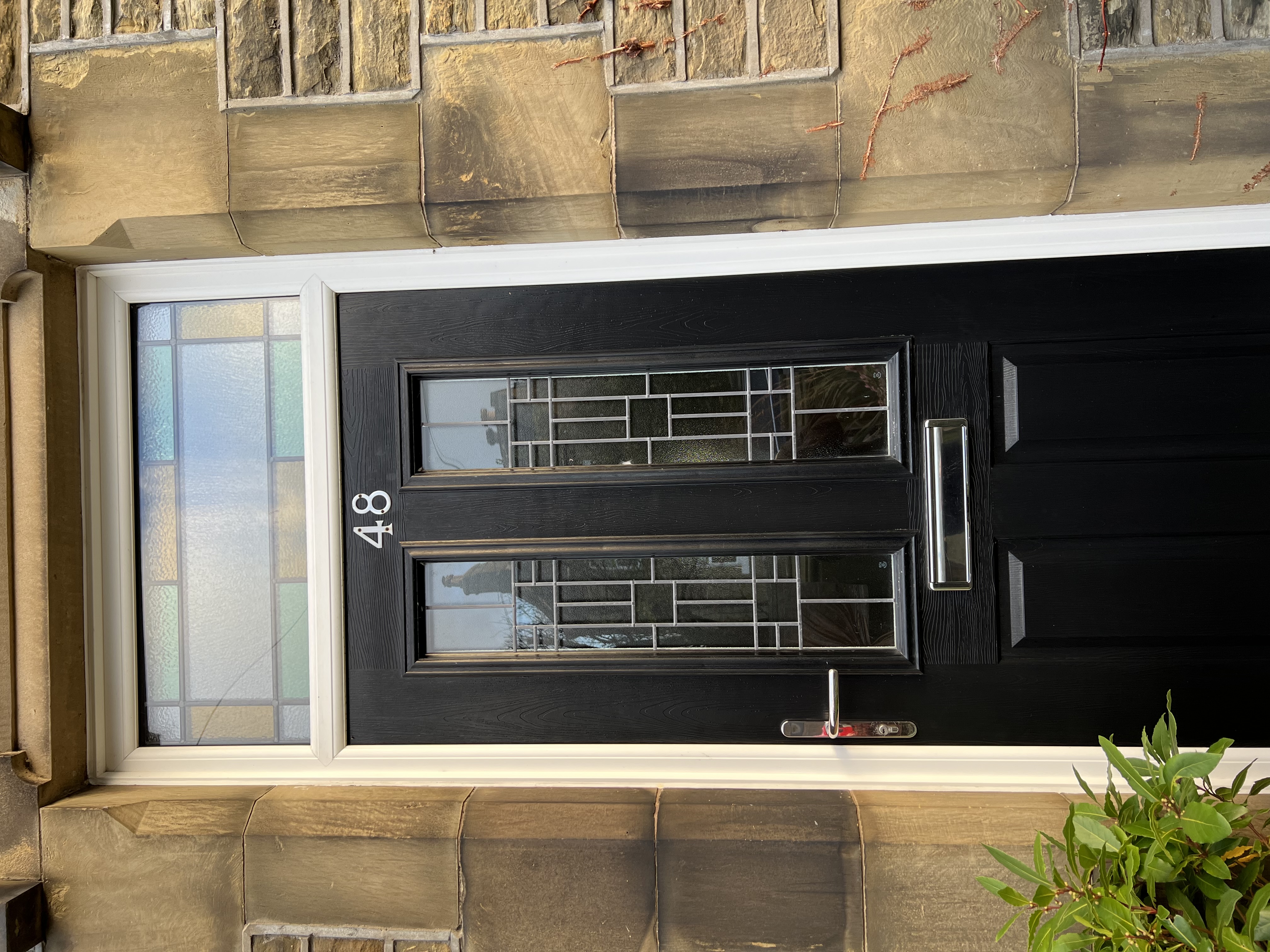 Ludlow composite door in Black with bespoke leaded glass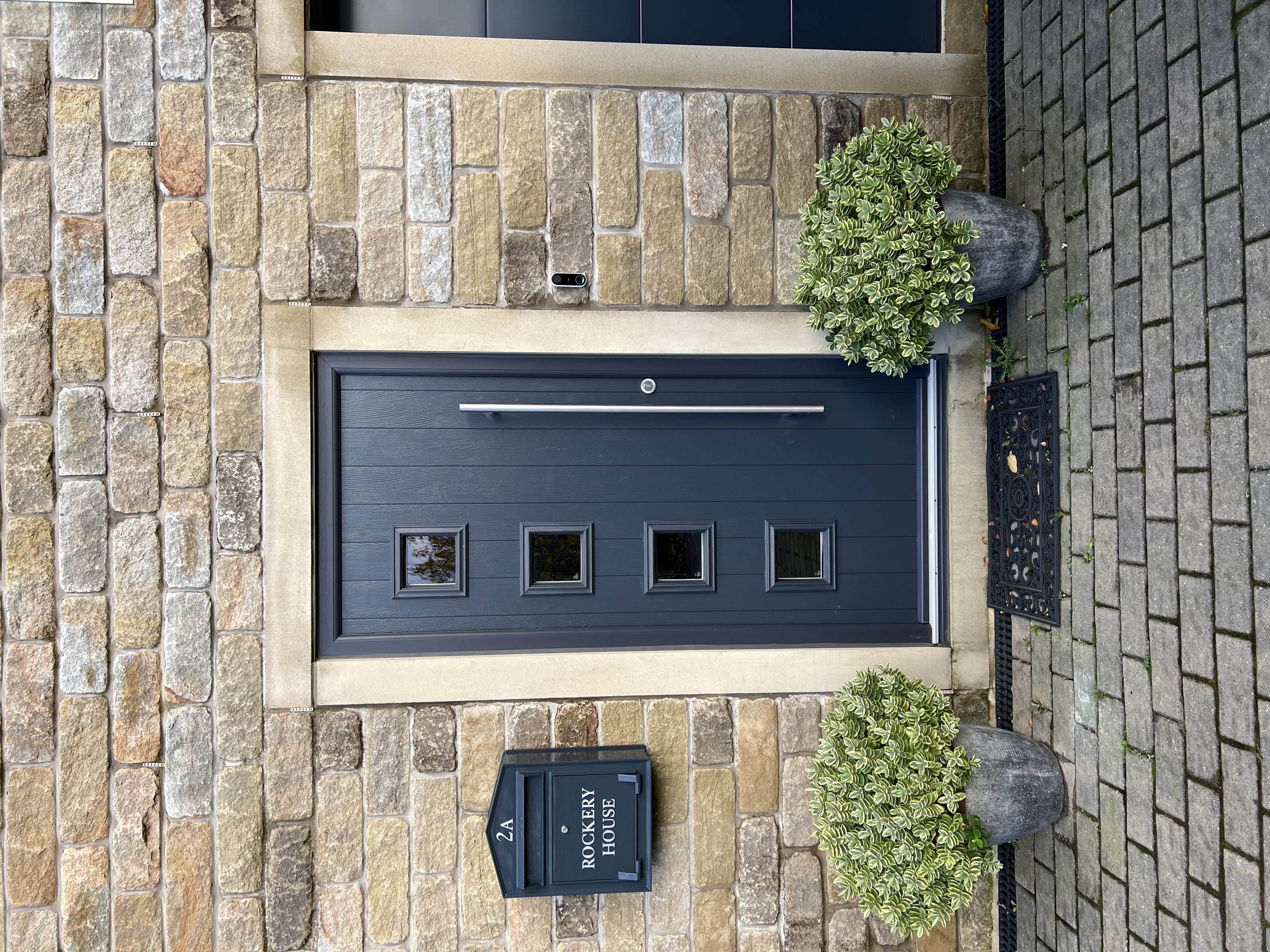 Milano composite door in Anthracite Grey with 1200mm handle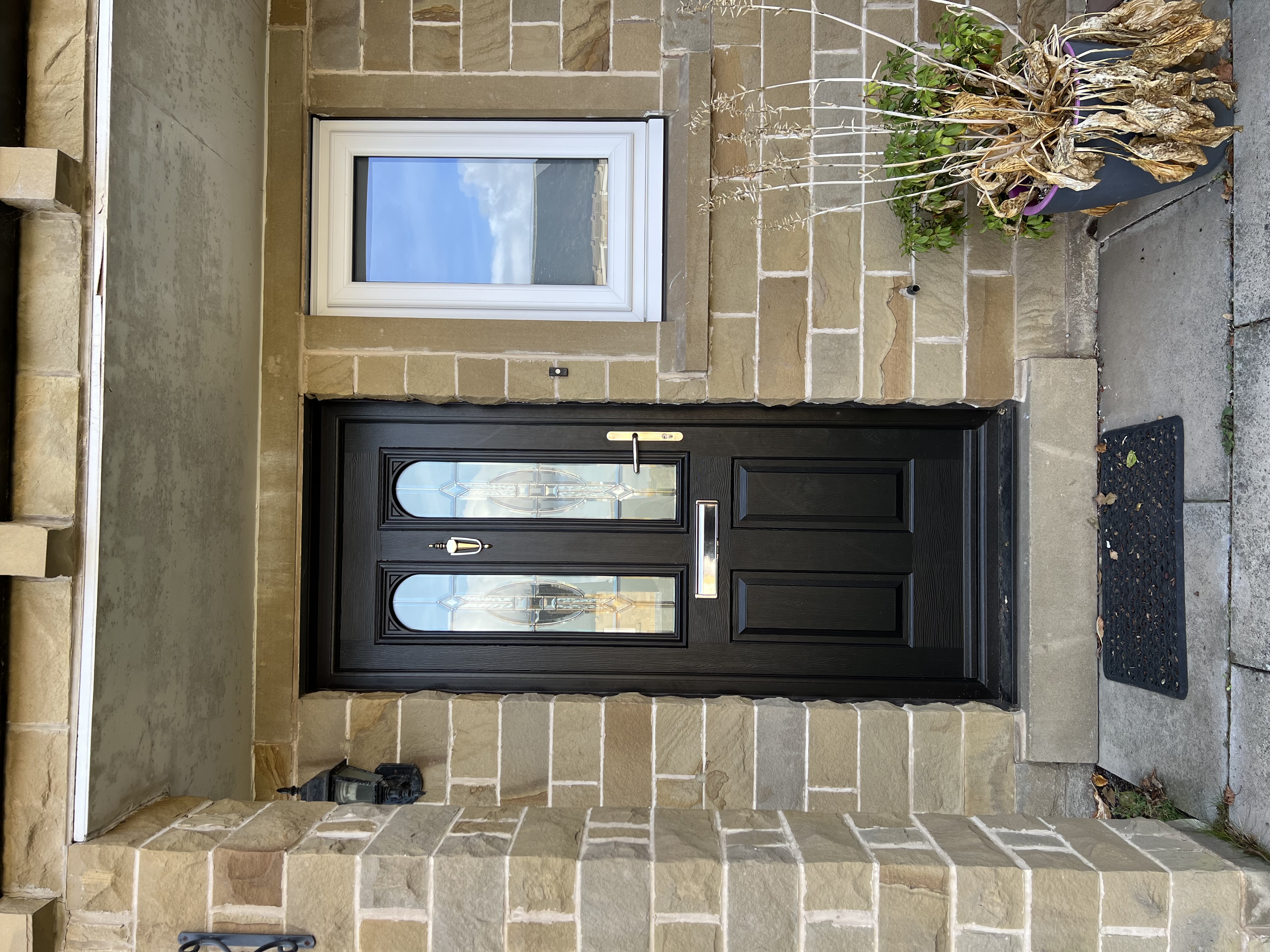 Nottingham composite door in Schwartzbraun with Reflections glass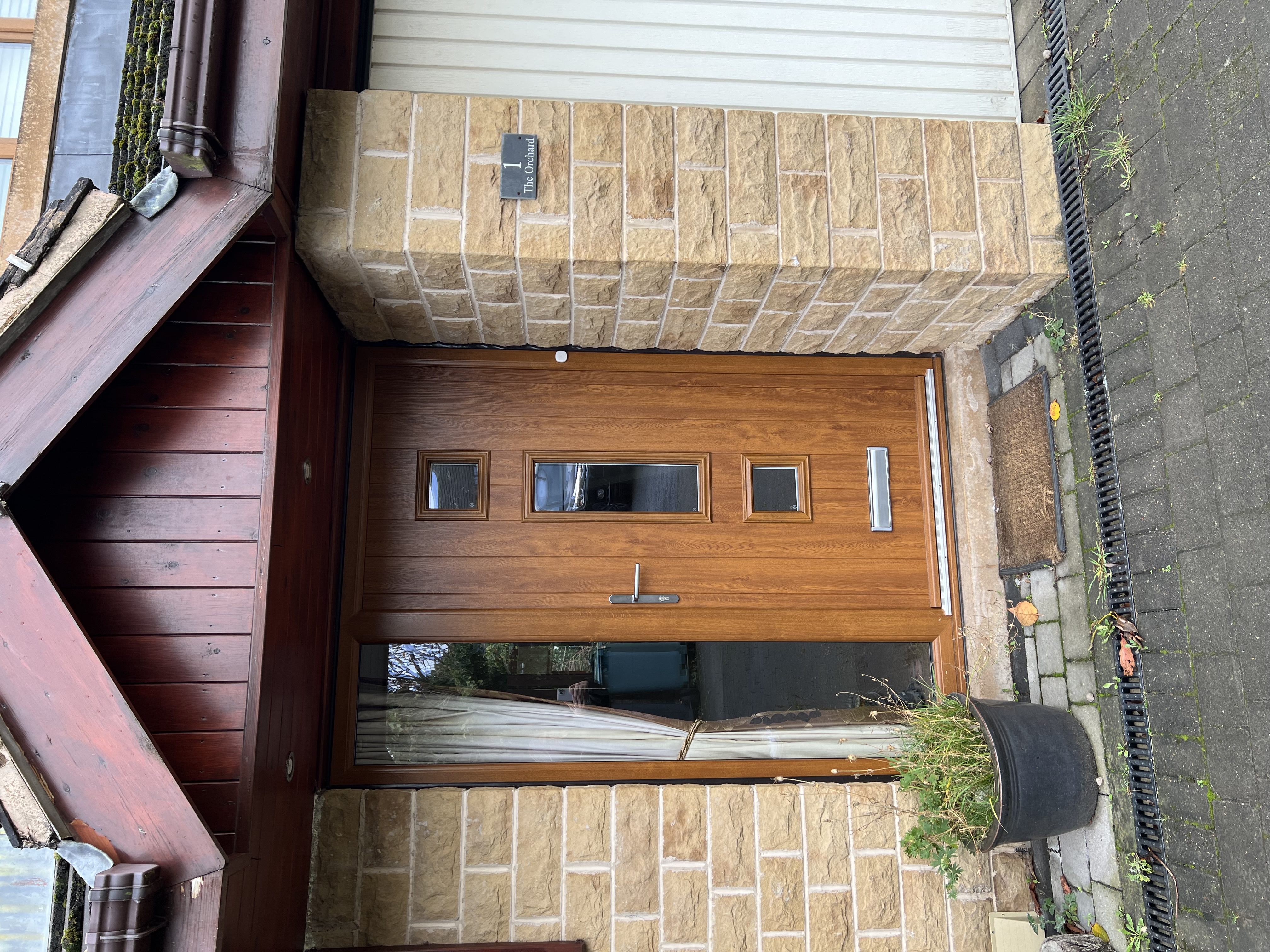 Genoa composite door in Oak with Stipple glass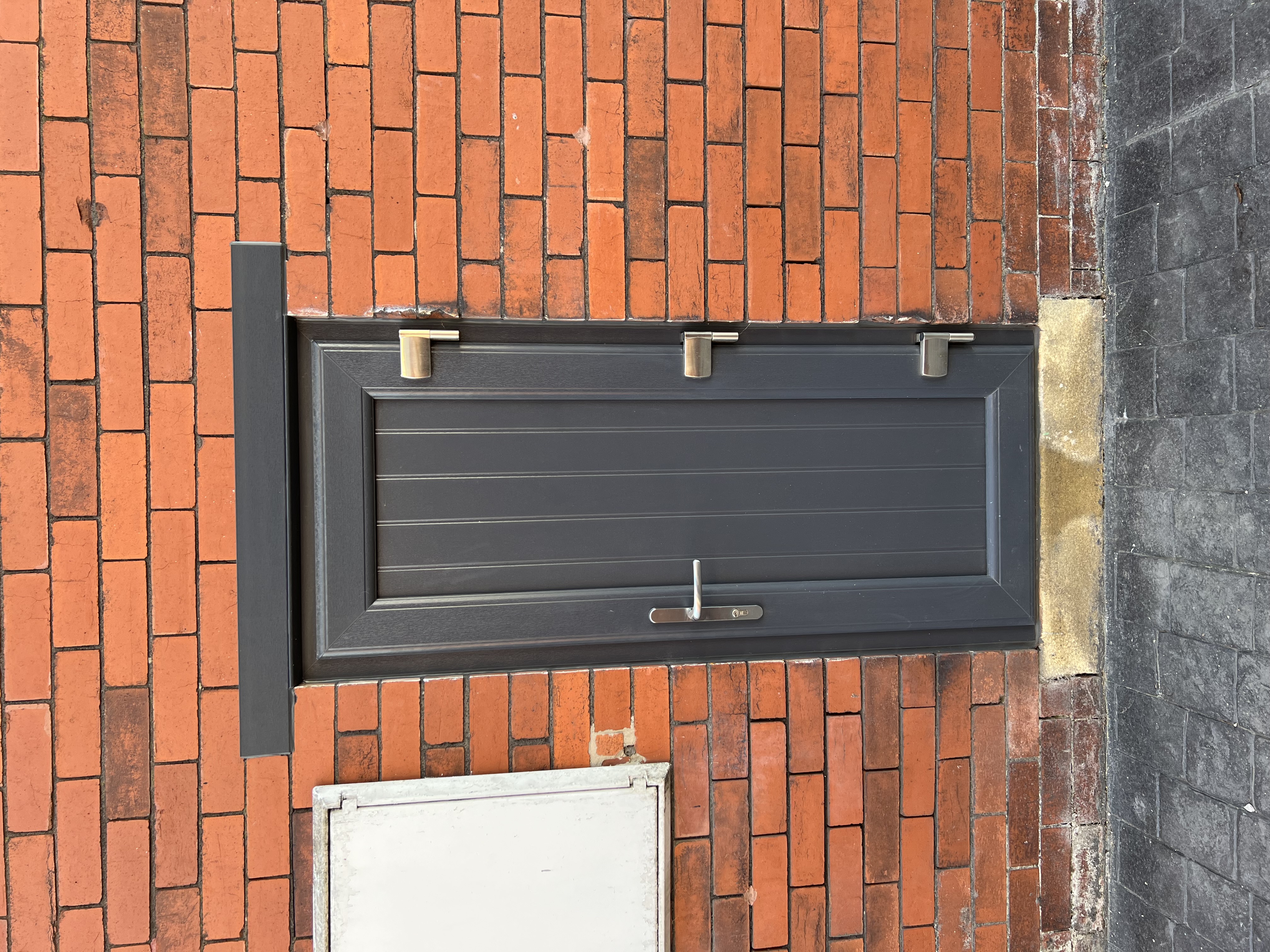 uPVC door in Grey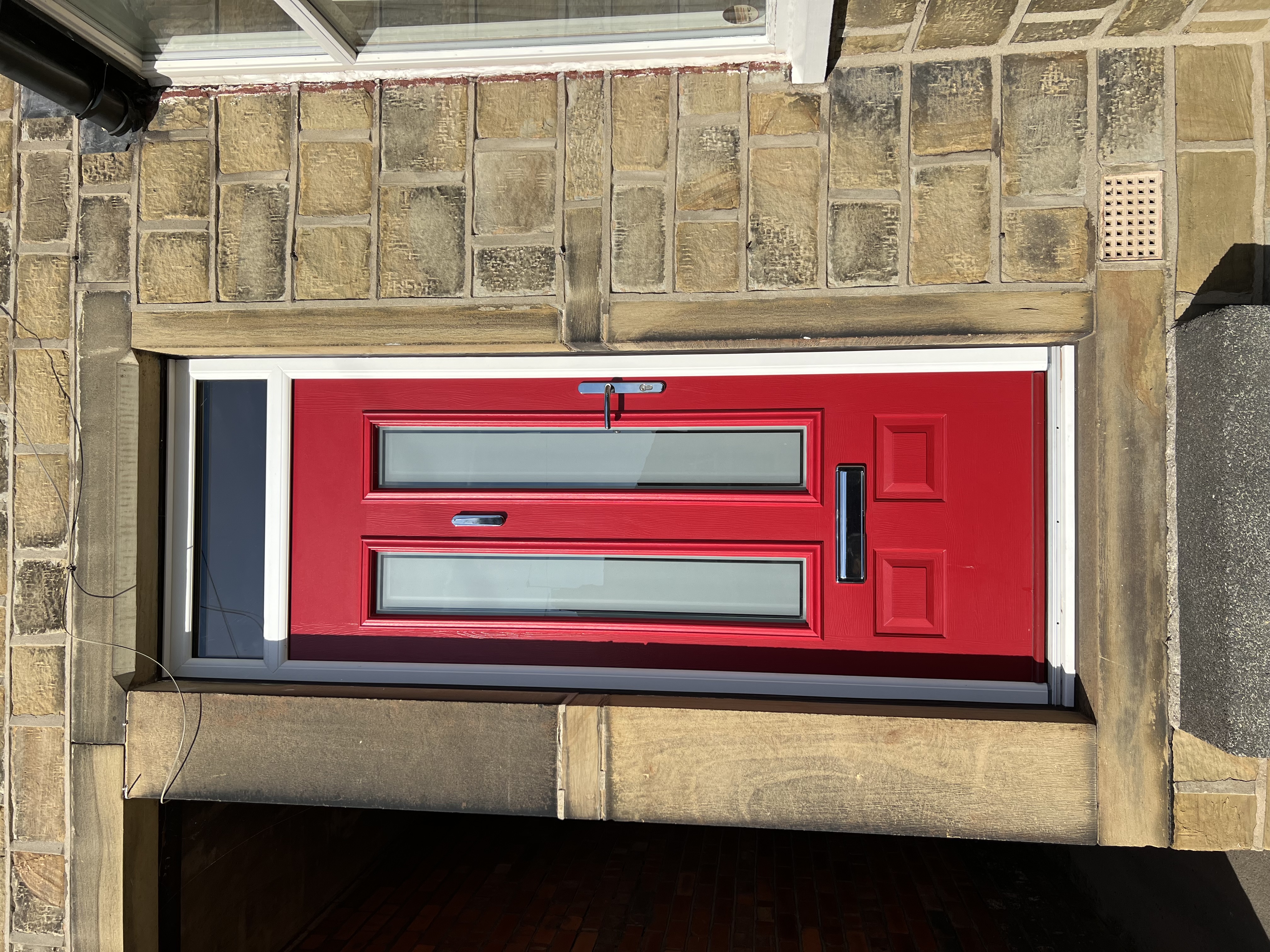 Edinburgh composite door in Ruby Red with Victorian border glass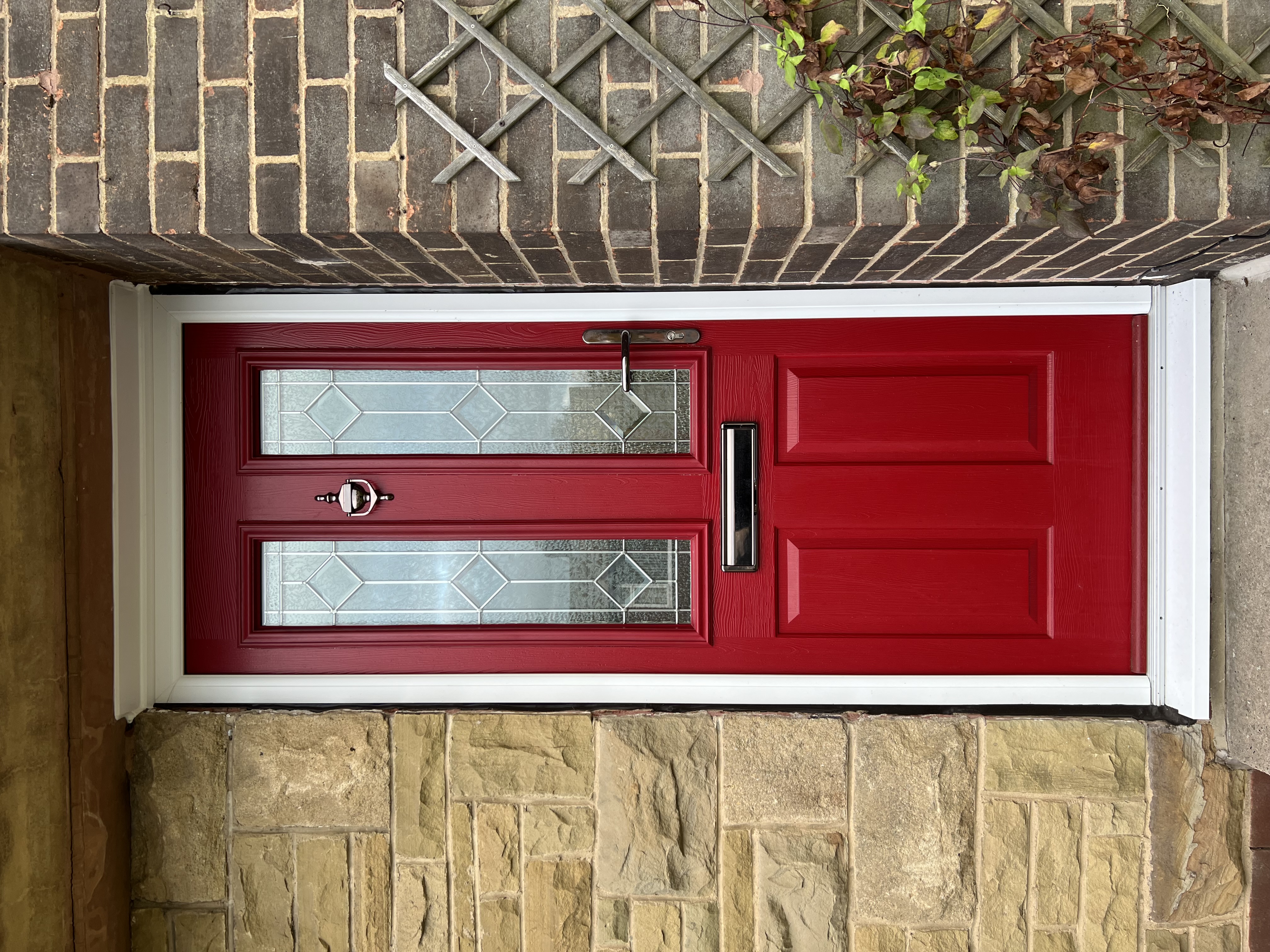 Ludlow composite door in Ruby Red with Simplicity glass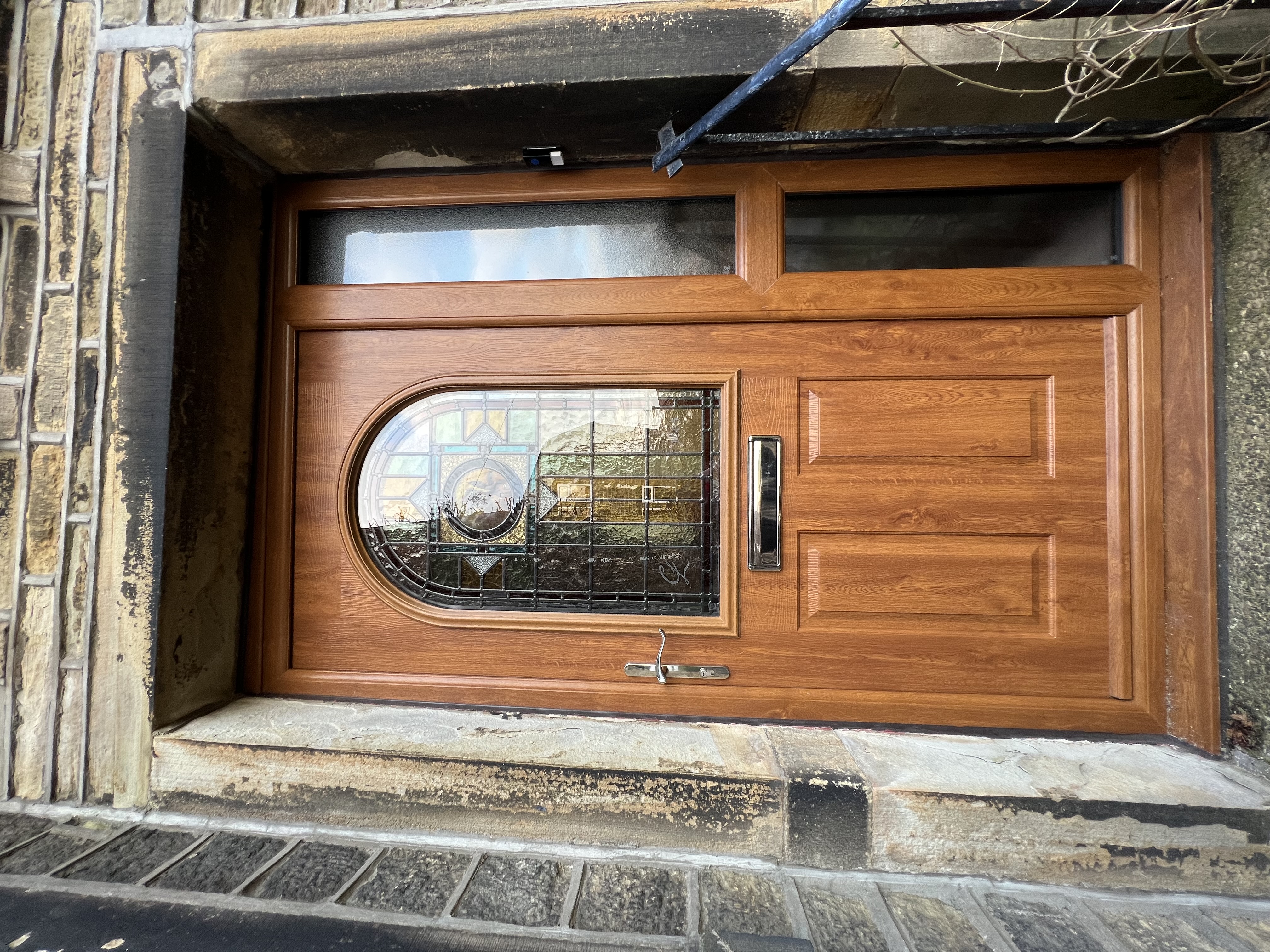 Stafford composite door in Oak with bespoke glass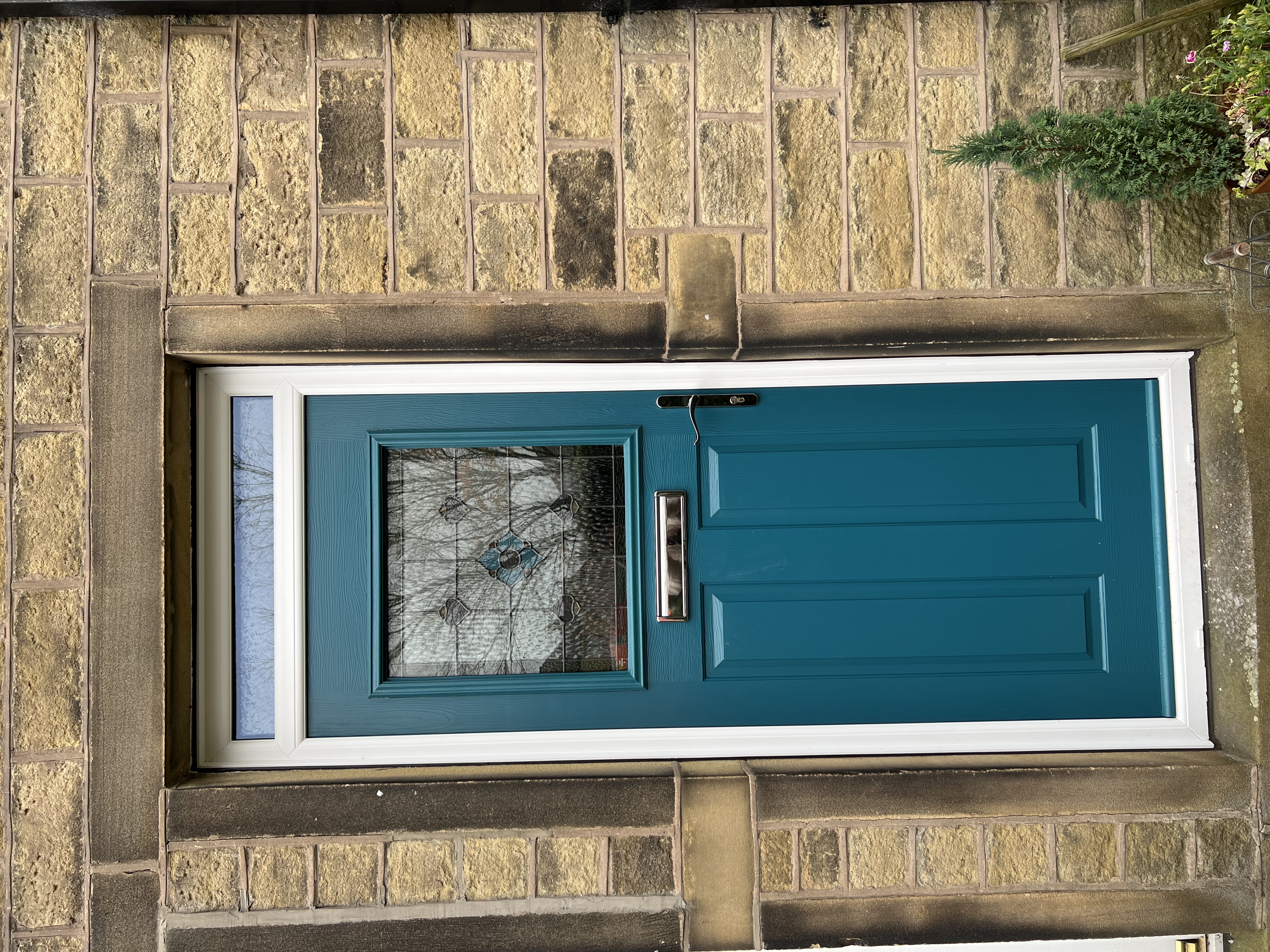 Stirling composite door in Peacock Blue with Dorchester glass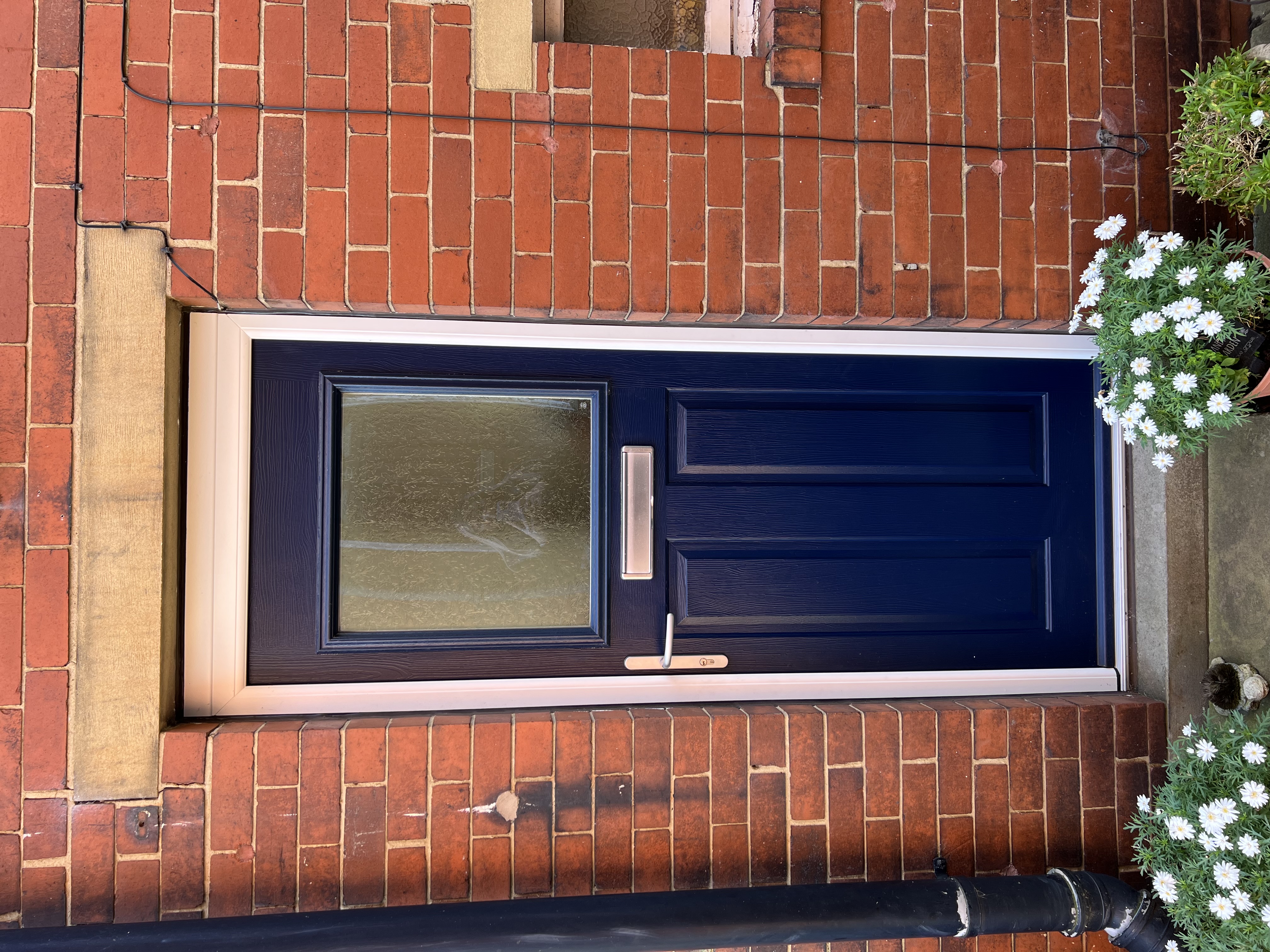 Stirling composite door in Blue with Oakleaf glass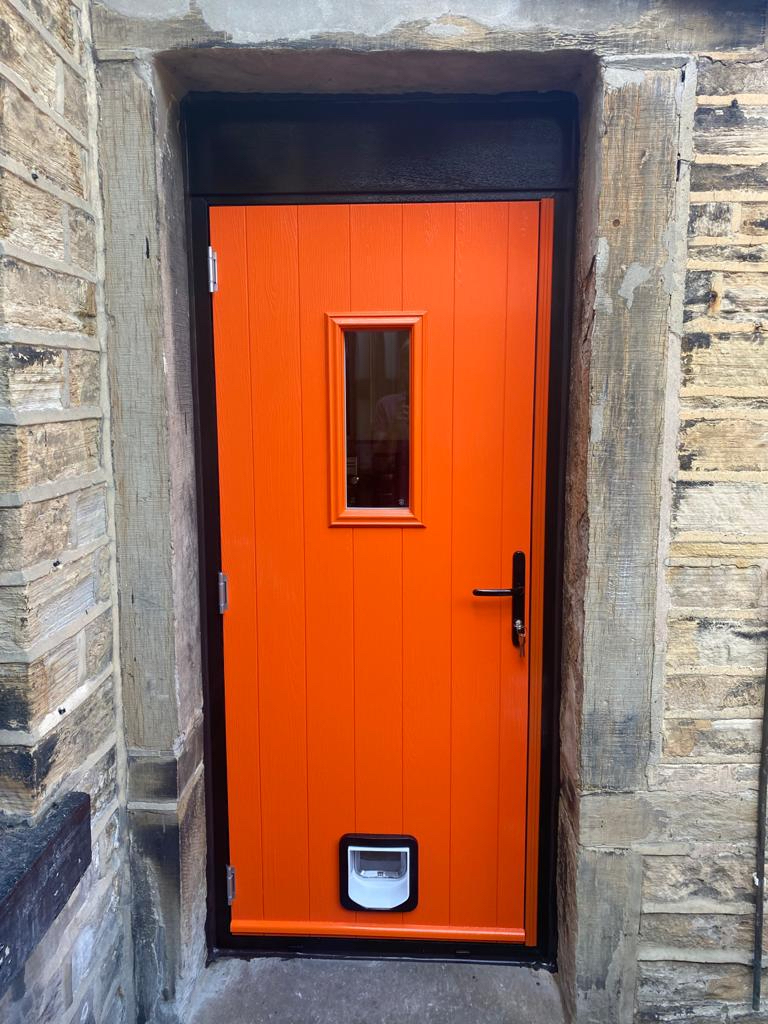 Flint 2 composite door in Tangerine with cat flap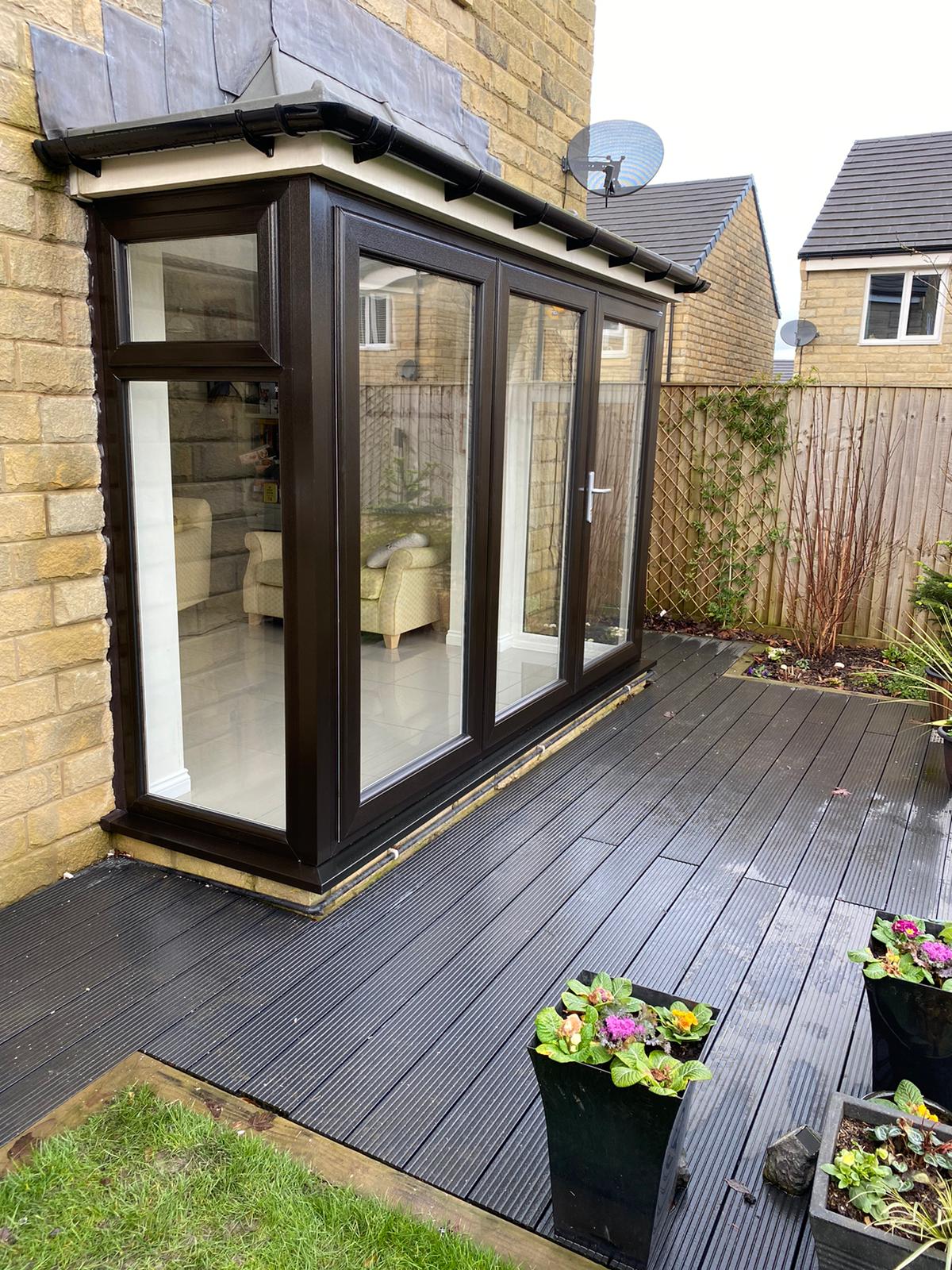 uPVC Bi-fold doors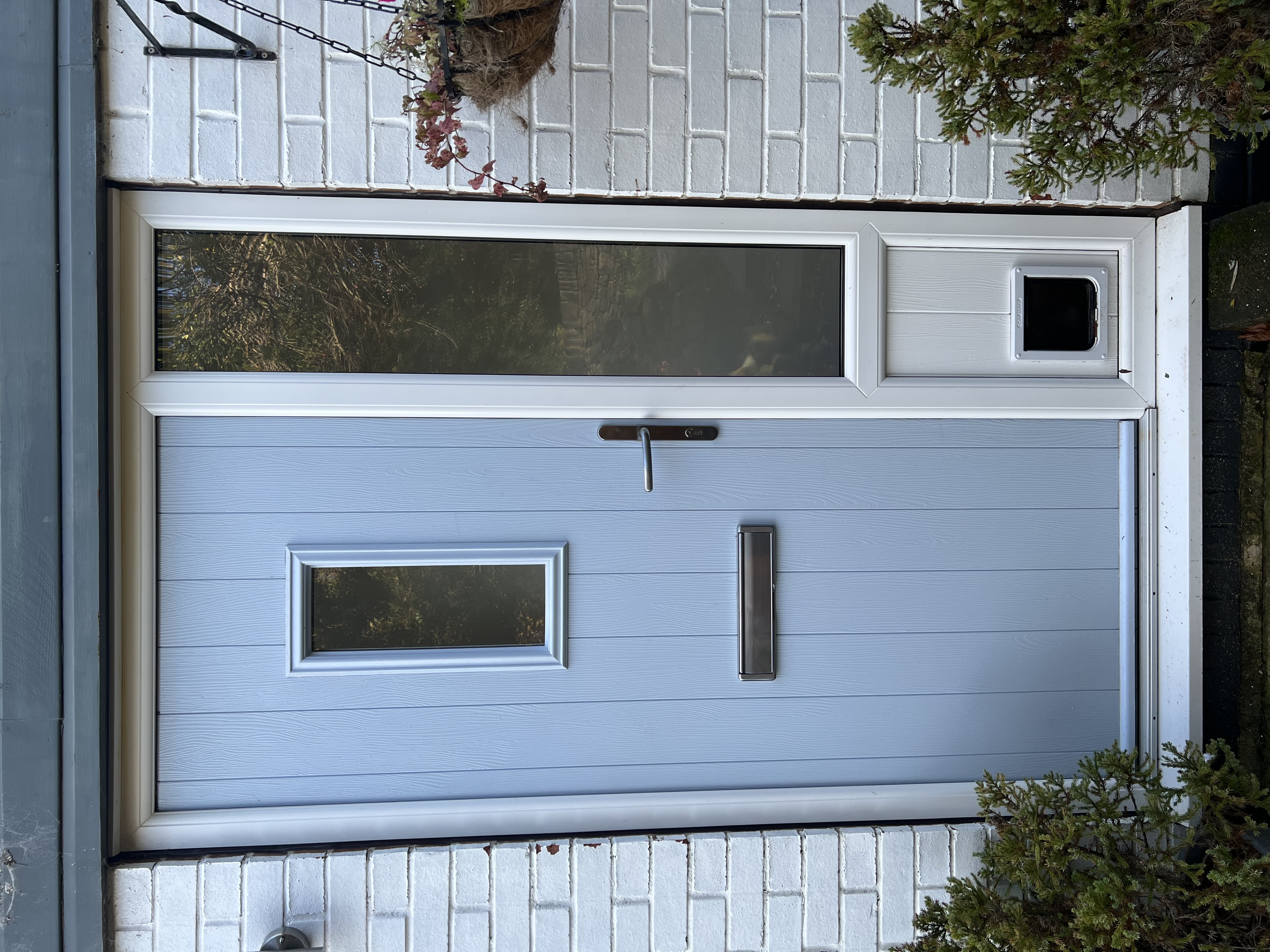 Flint 2 composite door in Duck Egg Blue with White frame and integrated cat flap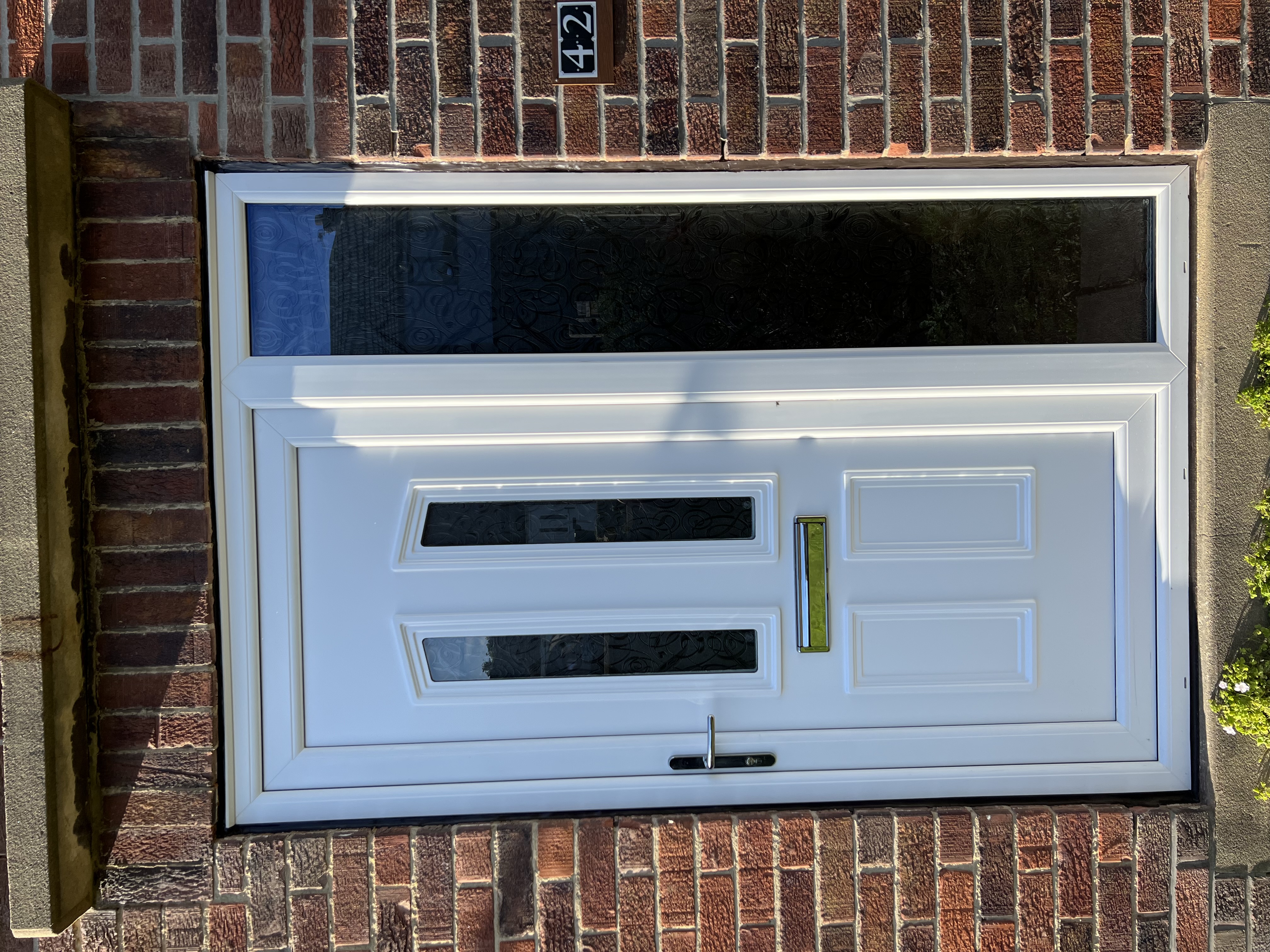 White uPVC door with side panel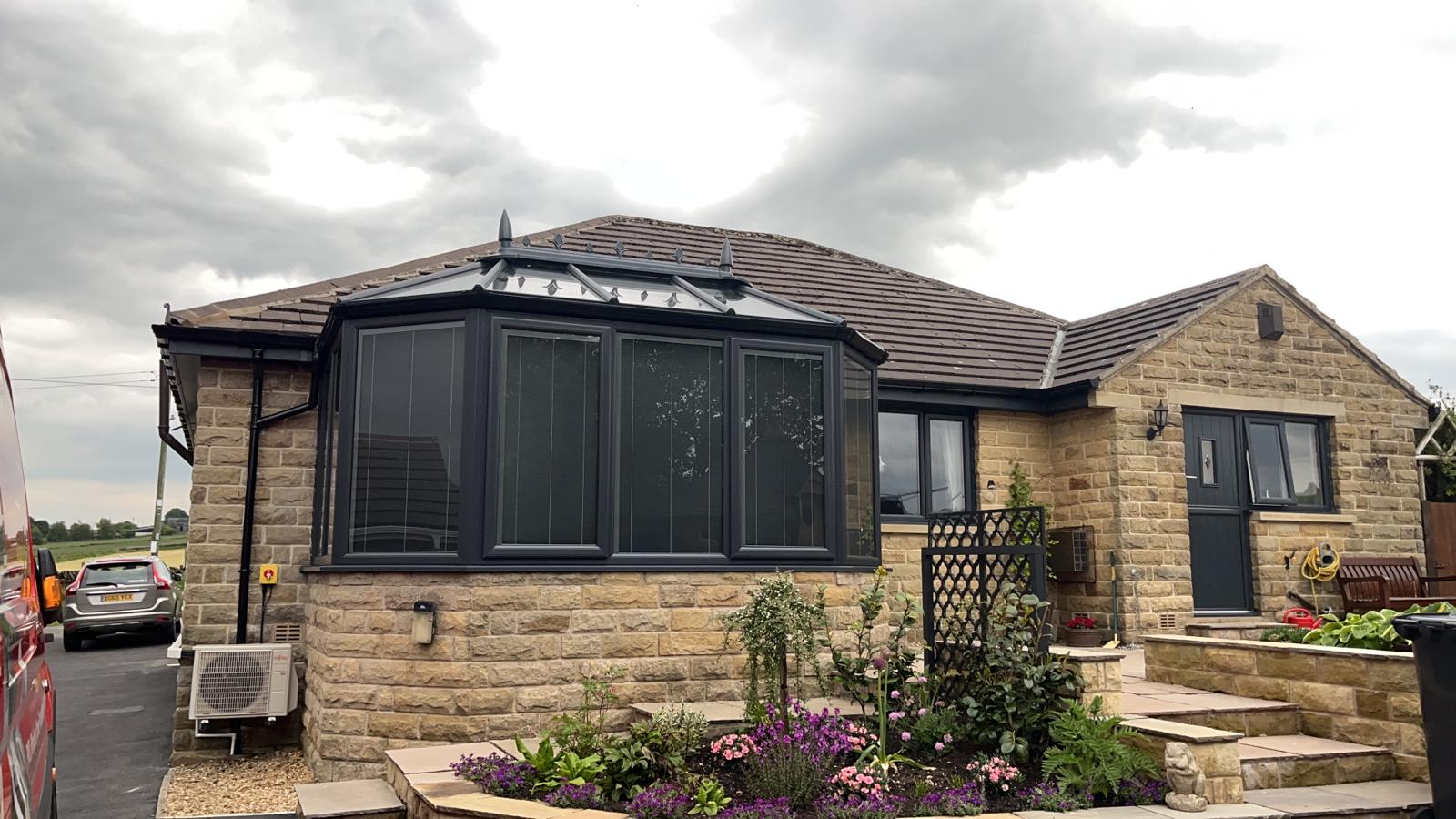 Anthracite grey conservatory windows and doors with integrated blinds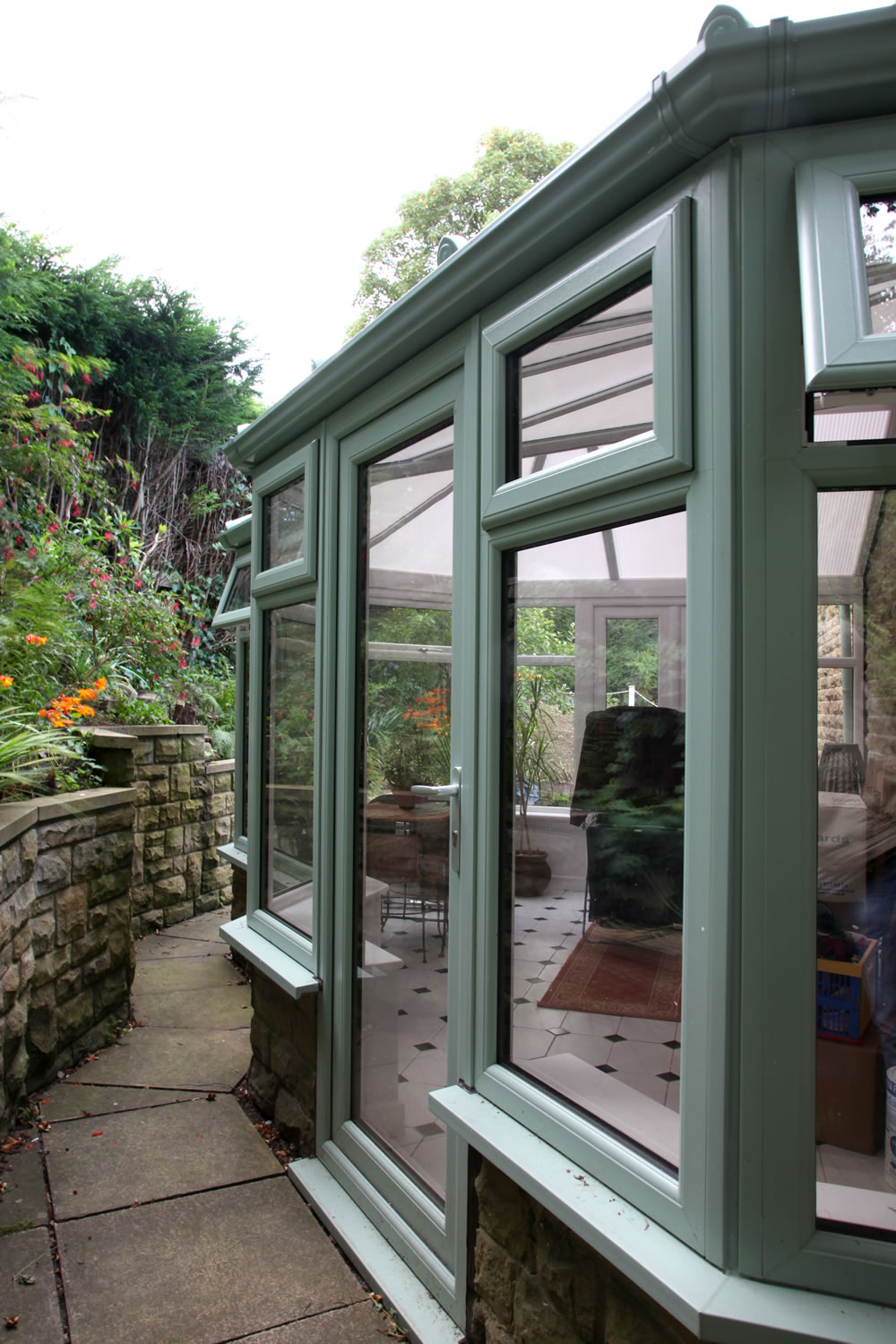 Chartwell green conservatory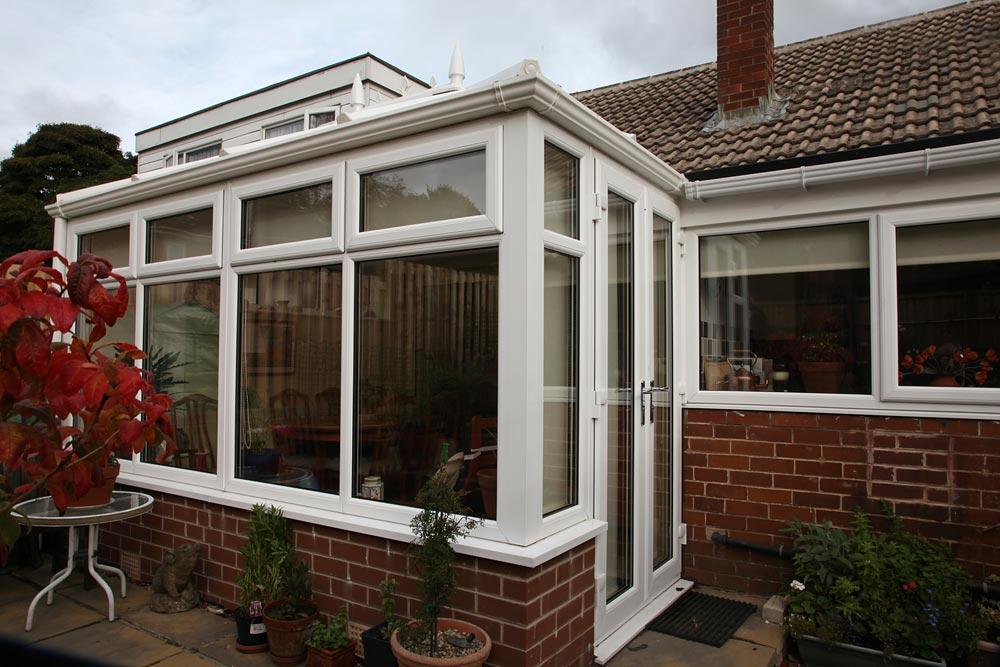 White Conservatory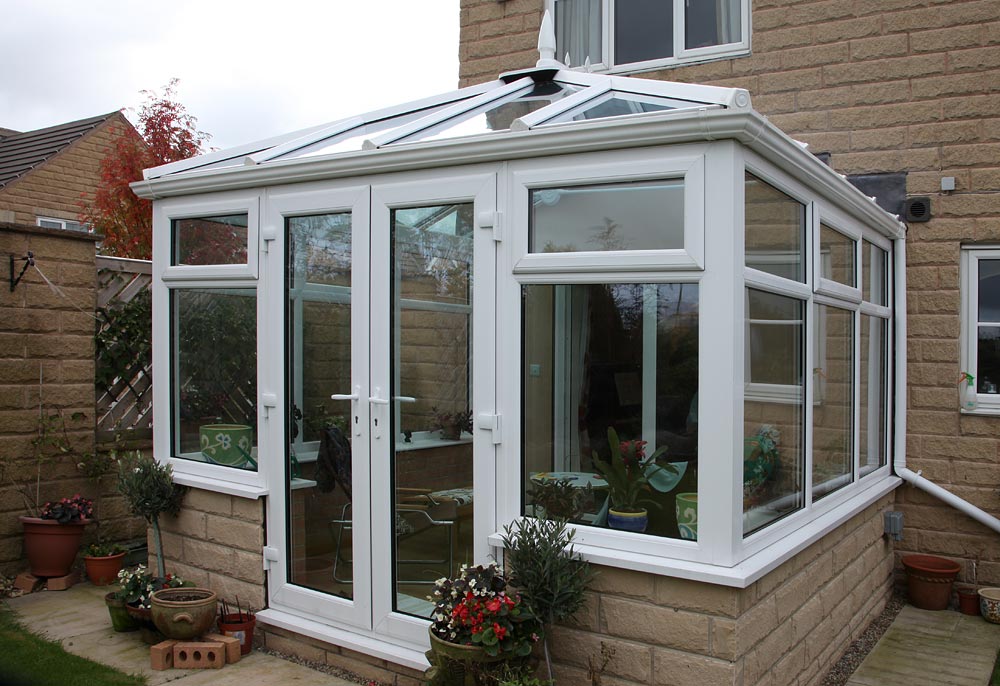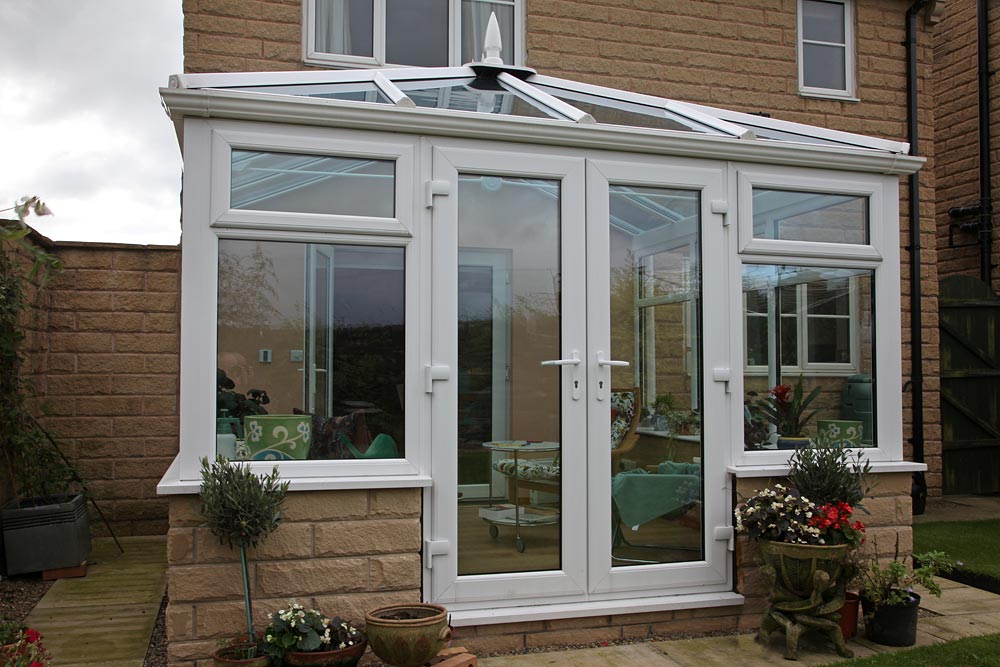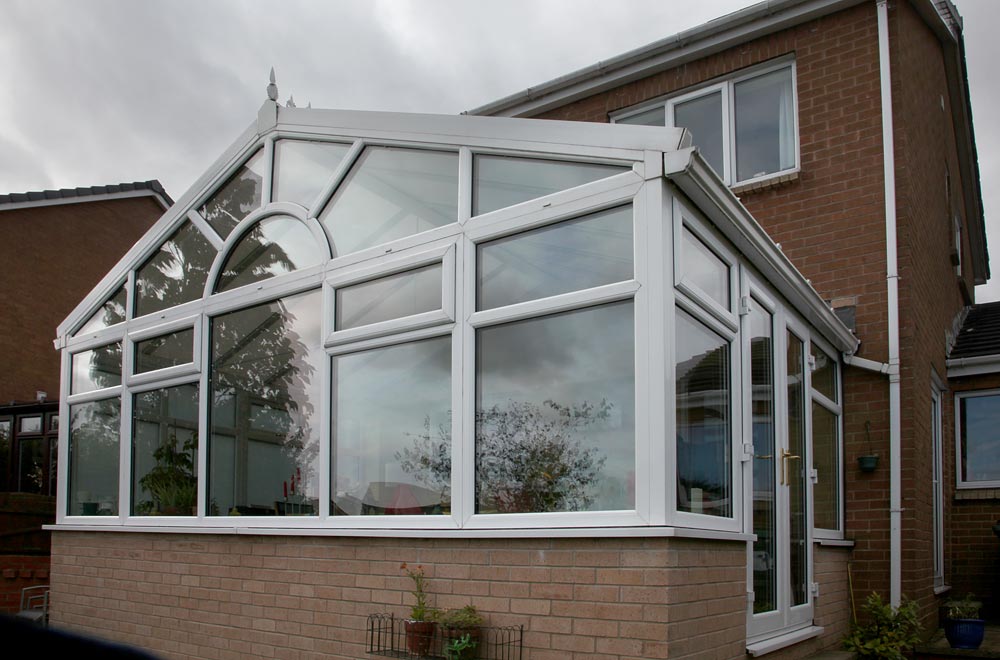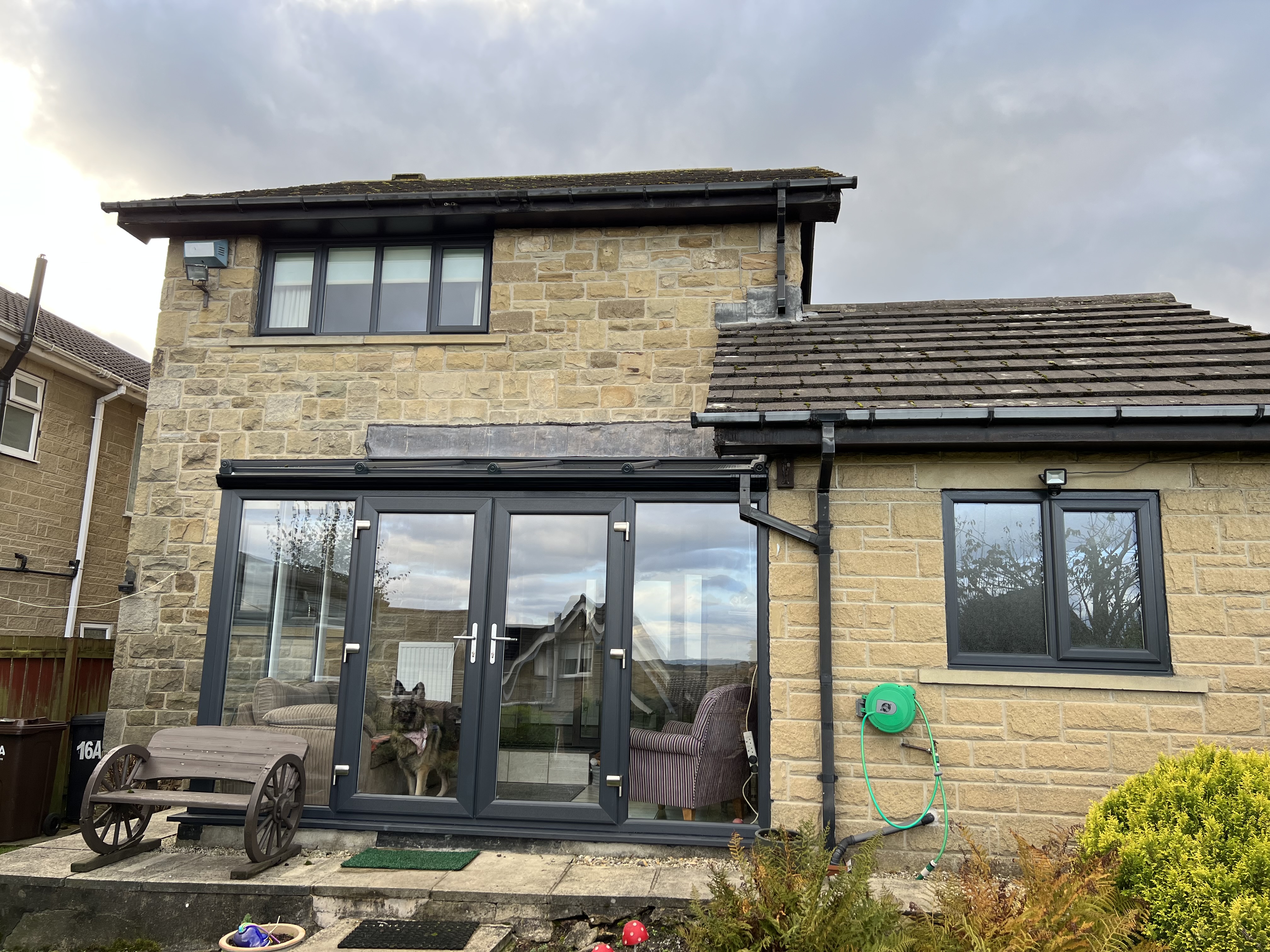 Anthracite grey conservatory with French doors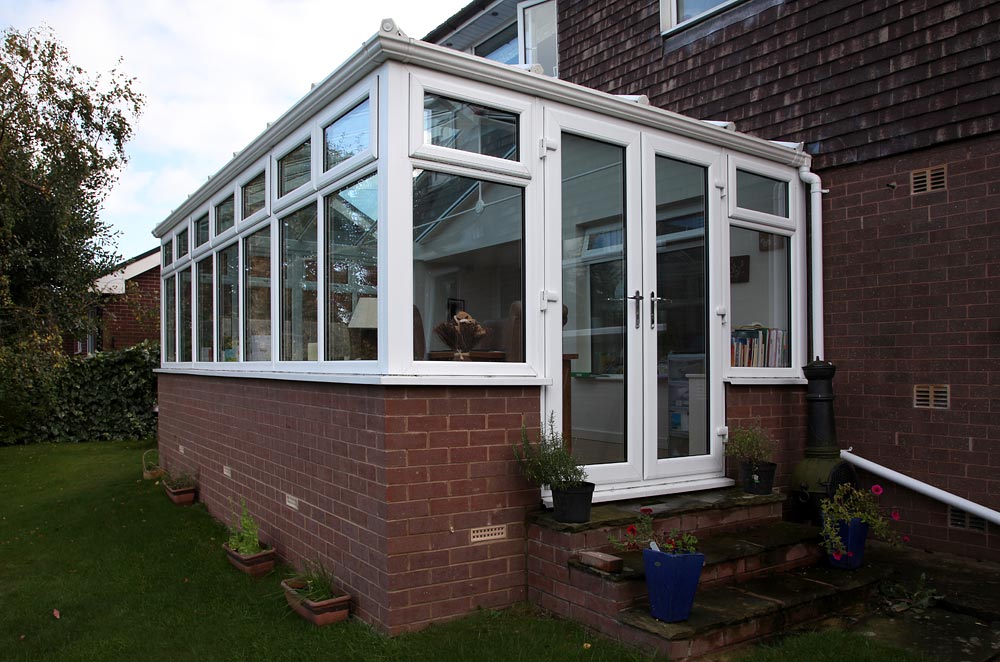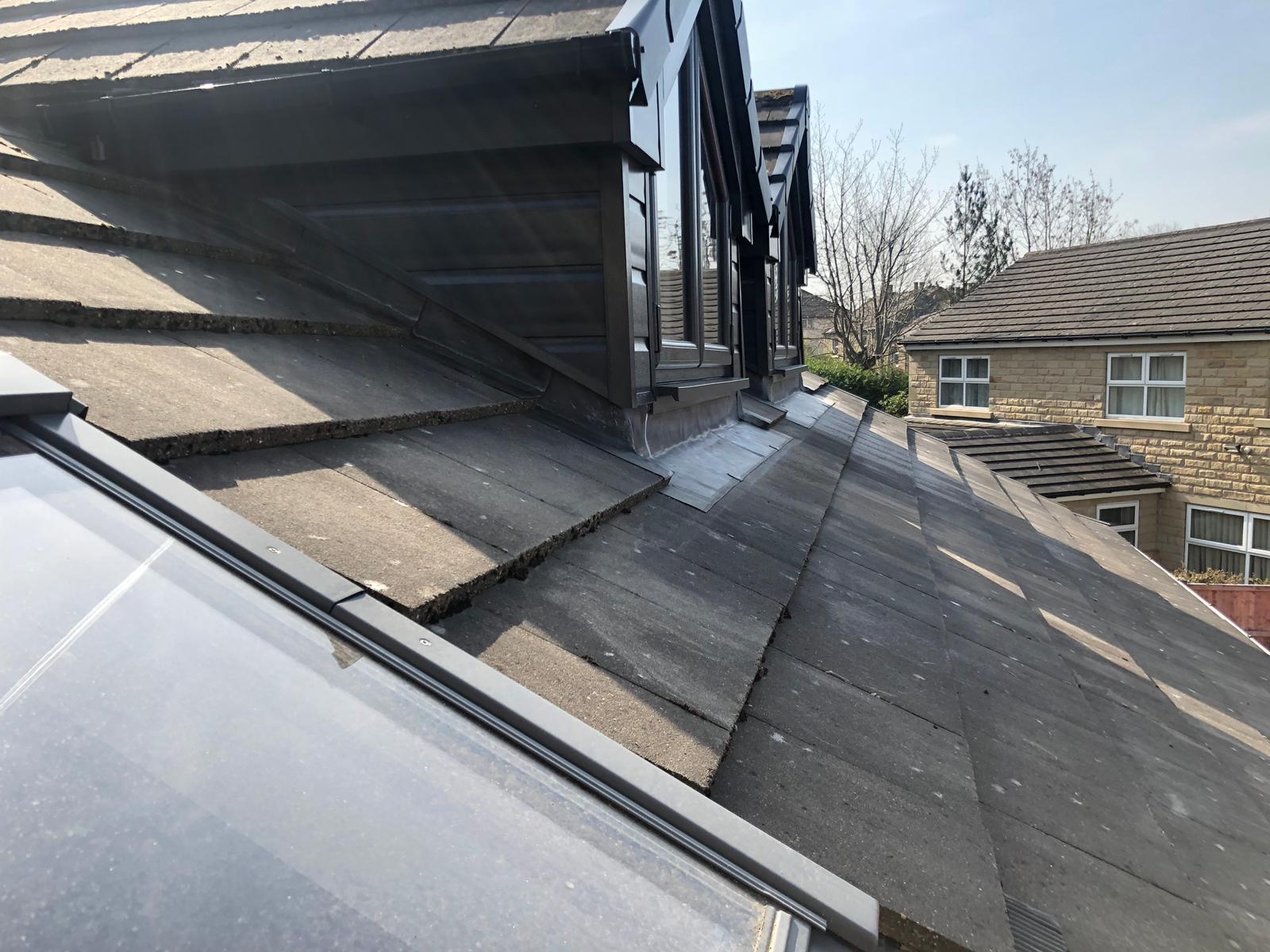 Roofline from Lockwood Windows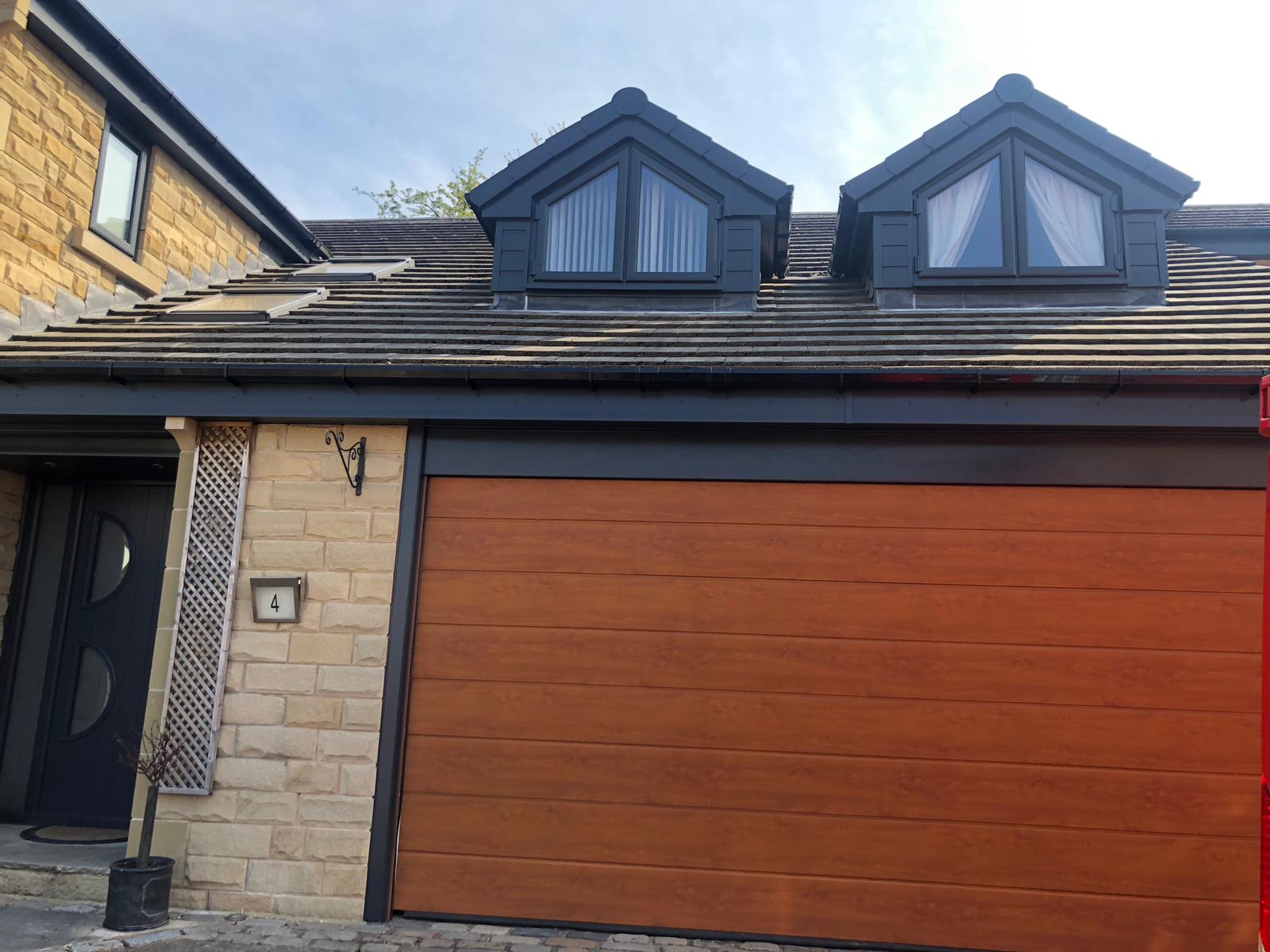 Roofline from Lockwood Windows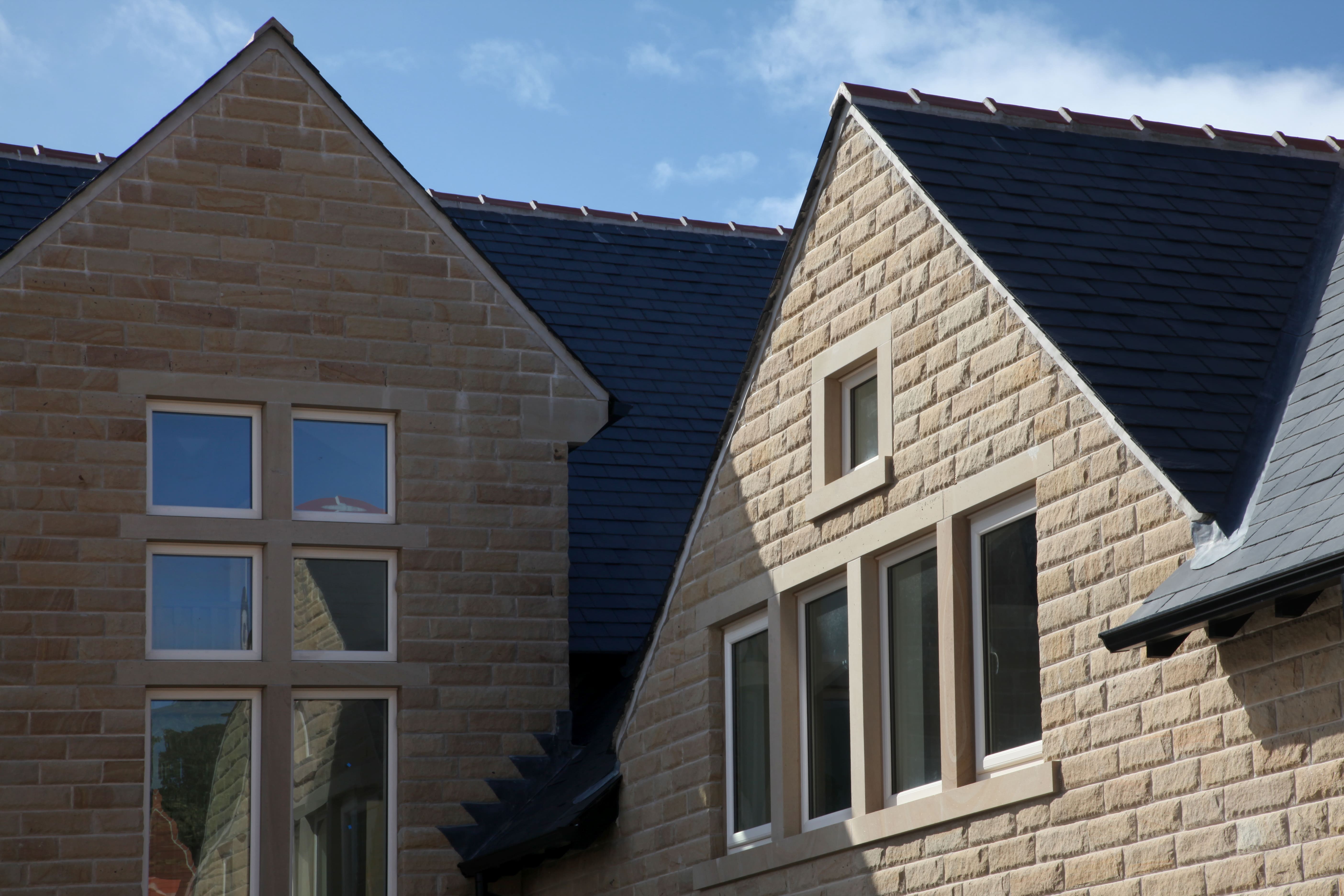 Roofline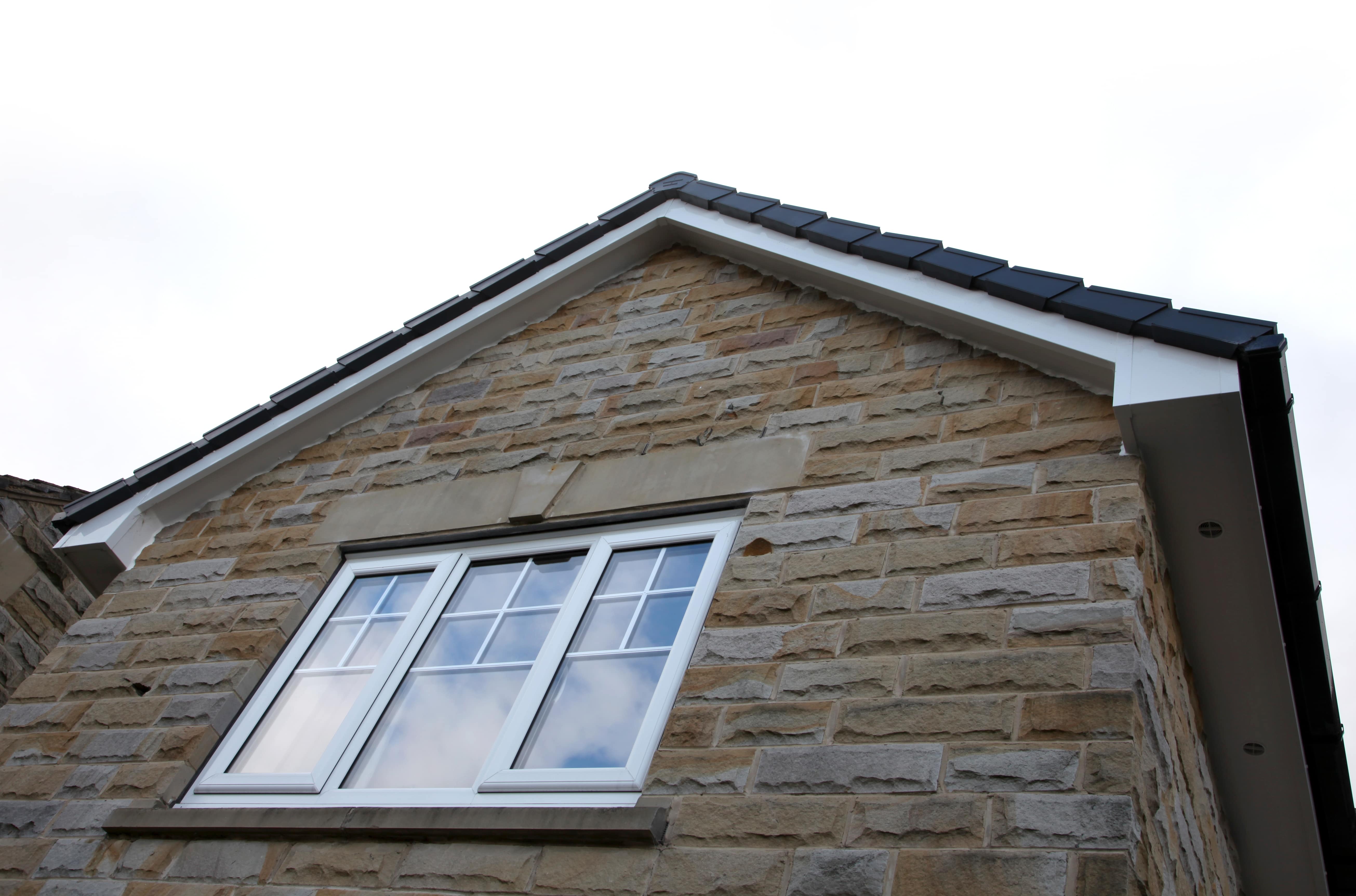 Roofline