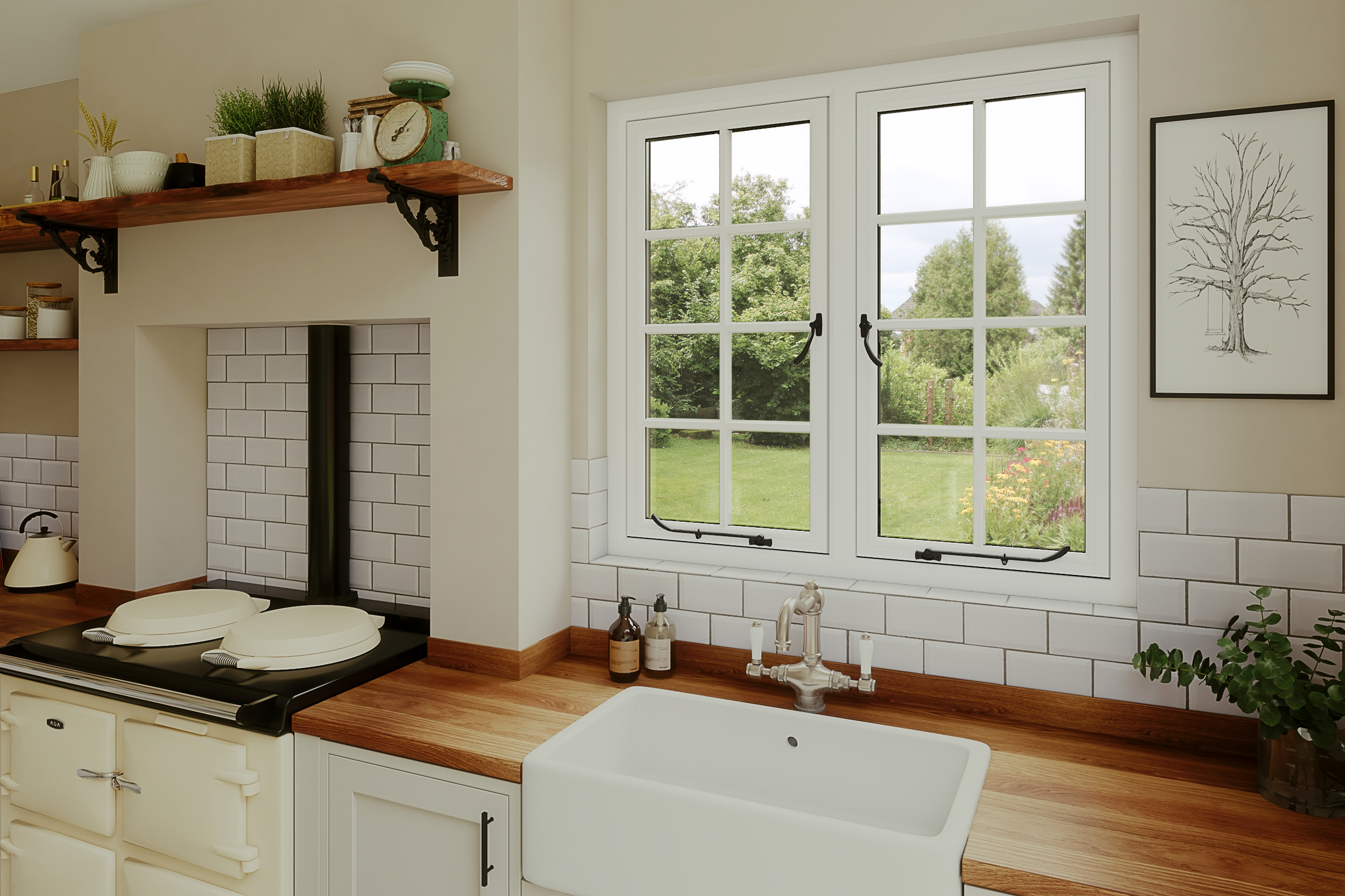 4th April 2023
NEW FOR 2023: OUR HERITAGE WINDOW RANGE
Discover why flush sash windows are the window innovation of the moment for their classic good looks and 21st century performance.
When it comes to enhancing the kerb appeal and energy efficiency of our homes, choosing the right windows is an important decision. After all they're a major feature of every home.
The very latest innovation in our industry is flush sash PVCu windows, which have already gained immense popularity in just a short space of time  as they combine  traditional design mixed with durability, and exceptional performance whilst still giving your property that classic heritage aesthetic.
With this in mind, let's take a closer look at the benefits of flush sash windows  which are now becoming a popular choice for homeowners who want all the features of PVCu with the classic goods looks that these windows can offer.
Flush sash PVCu windows, or sometimes known as casement windows, feature a classic design that seamlessly blends with a variety of architectural styles, from traditional to modern. The term "flush sash" refers to the window sashes sitting flush with the external frame, creating a sleek and streamlined appearance. Therefore, if you're looking for the flexibility of a high performance PVCu window design with the detailing of yesteryear, flush sash windows will unquestionably elevate your home's overall aesthetic and add a touch of elegance and sophistication.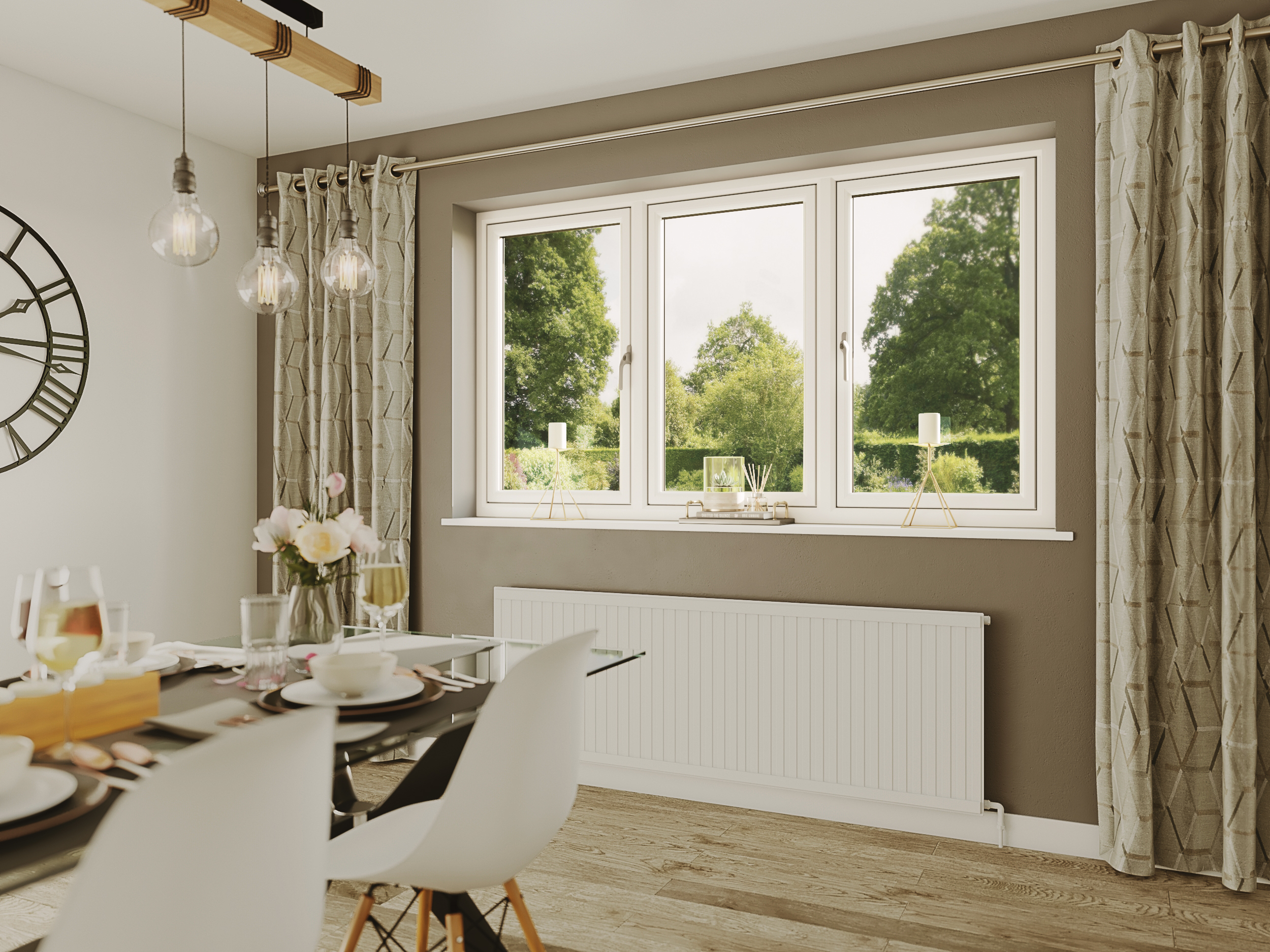 Look the part
Available in an array of colours and finishes, including wood grain effects, flush sash PVCu windows are packed with heritage features to allow homeowners to customise new windows to match their tastes and complement the overall style of your home. Whether you prefer a classic white finish, a realistic timber effect, you can find the perfect match. Leading German brand Kömmerling also offer a wide range of period inspired finishes such as teardrop monkey tail handles, which help to retain your home's rustic, period charm. However, if you're looking for a modern day makeover, your flush sash windows can be personalised to reflect a more contemporary style by the use of modern window hardware, change in finish or overall window design.
Uncompromising Durability
Durability is a crucial factor when selecting windows, and flush sash PVCu windows deliver exceptional strength and longevity. Constructed from high-quality PVCu, these windows are designed to withstand the test of time, resisting warping, rotting, and fading even in the harshest weather conditions.
Using our advanced manufacturing techniques, we ensure that our windows are precision-engineered and rigorously tested to meet stringent industry standards. Unlike timber window frames, this guarantees that your windows will maintain their structural integrity and continue to perform flawlessly for years to come.
Energy efficiency at its best
In today's environmentally conscious world, energy efficiency is a top priority for homeowners. Our flush sash PVCu windows excel in this aspect. We offer our customers the Kömmerling 070 and C70 frame system which has five chambers, making it one of the most thermally efficient window systems on the market. By featuring multiple chambers, these act as insulation barriers which prevent the transfer of cold air from the outside to the inside of your home.
Furthermore, all of our windows feature Pilkington KS glass. This low emissivity-coated glass reflects heat back into the room, whilst letting in free heat from the sun (known as passive solar gain). So, whilst upgrading your windows may be costly, it's a worthwhile investment because you could significantly reduce your energy consumption which, in turn, can help lower your heating costs in the long run.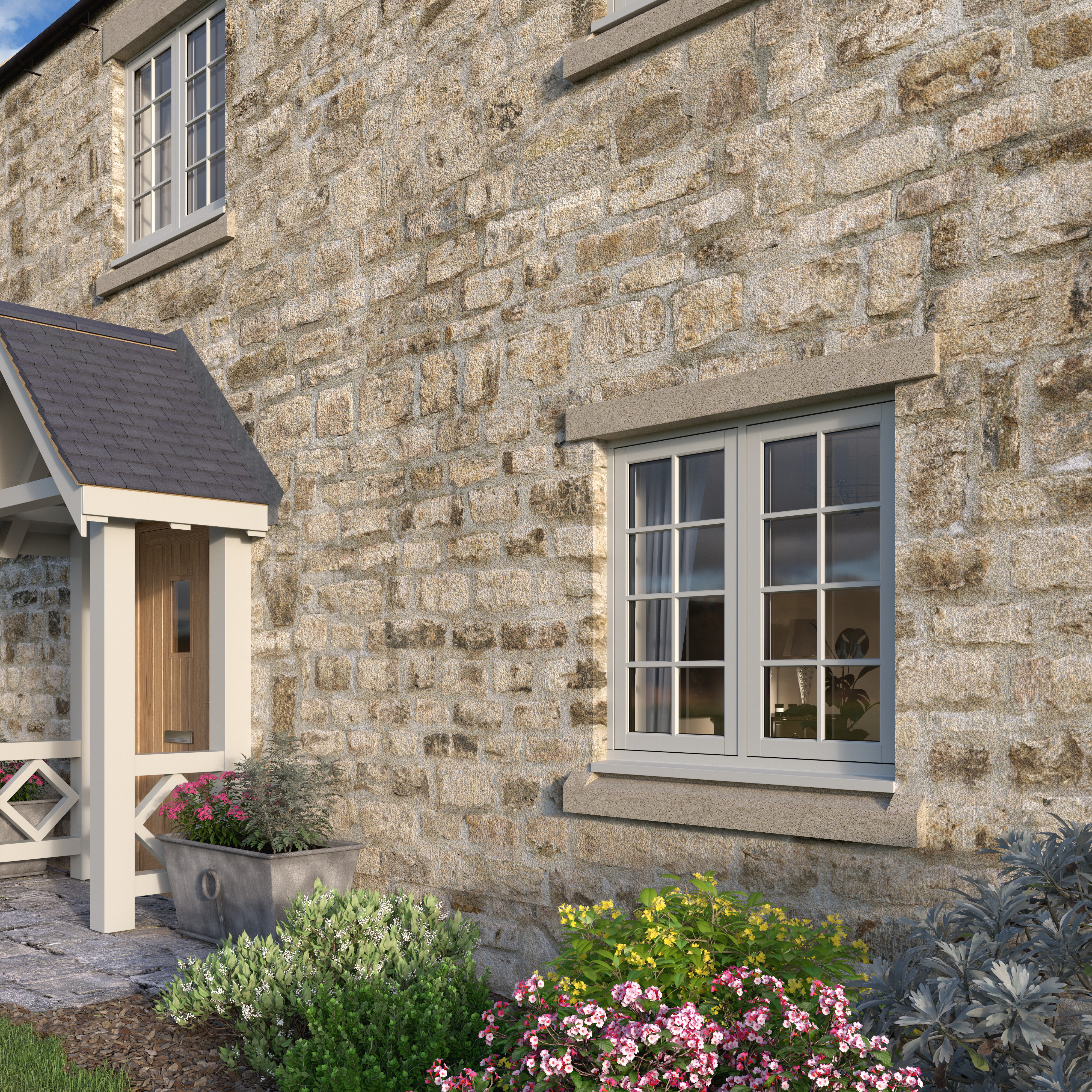 Low maintenance but looking good
Another key advantage of our PVCu windows is that not only are they aesthetically pleasing but they are low maintenance, and flush sash windows are no exception. Unlike timber windows, they don't require regular TLC such as painting or staining to keep them looking their best. A simple wipe-down with mild soapy water is all it takes to keep them clean and looking pristine.
Safe as houses
In terms of operation, our flush sash PVCu windows are designed to provide smooth and effortless functionality. By featuring high-quality hardware, steel reinforcements and state of the art multi-point locking systems, we ensure optimal security and peace of mind for homeowners.
The bottom line
When it comes to enhancing your home's aesthetics, energy efficiency, and functionality, our heritage range flush sash windows are an excellent choice. With their sleek design, outstanding durability, exceptional energy efficiency, and low maintenance requirements, they create the perfect blend of style and functionality that will transform your property into a place you'll love for years to come.
Why not explore the full range by making an appointment to visit our showroom. If you're ready to take the next step and find out more you can get in touch with our expert team on 01484 519677 or get in touch with us here.  
Related Blogs
Discover why flush sash windows are the window innovation of the moment for their classic good looks and 21st century performance.